Men's Olympic Soccer Draw 2012: 5 Bold Predictions for the Tournament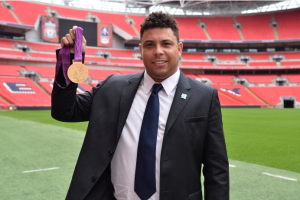 (Image via www.london2012.com)
Men's Olympic football may not be the pinnacle for footballers but it's a great opportunity for the sport's aficionados to familiarize themselves with emerging talents.
If not for the 2004 Olympics, I wouldn't have been aware of Carlos Tévez.
On the heels of Tuesday's draw, here are five predictions for the Olympic tournament that begins July 26.
Begin Slideshow

»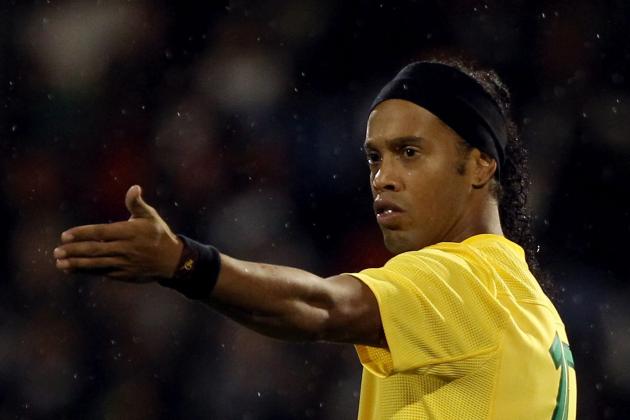 Clive Rose/Getty Images

Mano Menezes should select Thiago Silva, Dani Alves and Júlio César as the three over-age players.
Obviously, this means there's no place for Ronaldinho.
I hope Ronaldinho remains dignified unlike Romário, who went on national TV to cry and beg for one more chance after being rightfully excluded from Luiz Felipe Scolari's 2002 FIFA World Cup squad.
If there was any forward that Scolari should have been included, it was Mário Jardel.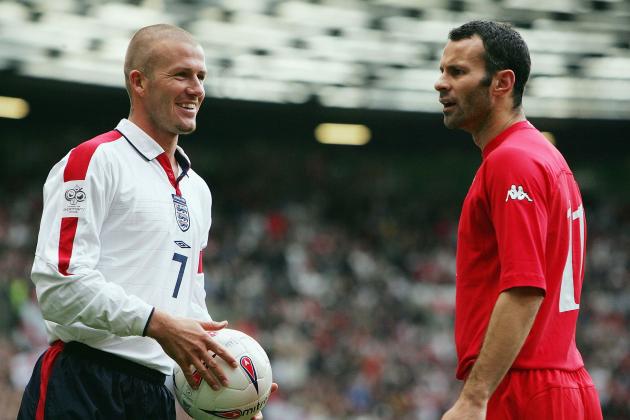 Laurence Griffiths/Getty Images

Louise Taylor at The Guardian suggested Stuart Pearce select Craig Bellamy, Joe Cole and Lee Cattermole as the three over-age players.
Bellamy is an injury risk, Cole is mediocre and Cattermole is a liability.
David Beckham will be picked because he is a model professional plus the extra revenue he'll bring to games involving Great Britain.
Giggs' experience and composure on the ball will be hard for Pearce to overlook.
Leandro Damião is a 6'2" forward with nimble feet, great creativity and an eye for goal.
This season, the Brazilian striker has scored 15 goals in 20 games.
Last season, he scored 38 goals in 51 games.
Mano Menezes has ambitious world-class youngsters in Neymar, Ganso, Leandro Damião and Lucas Moura.
However, throughout history, the team with the best individuals does not always win.
Even with Zizinho, the Golden Ball winner, and Ademir, the Golden Boot recipient, Brazil lost to Uruguay in the 1950 FIFA World Cup final.
The vaunted and historic Mighty Magyars lost the 1954 World Cup final as was the case with Dutch Total football in 1974—Germany won on both occasions.
With relevance to the Olympics, what about Mario Zagallo's loaded 1996 Brazilian team?
Dida, Aldair, Roberto Carlos, Flávio Conceição, Savio, Juninho, Rivaldo, Bebeto and Ronaldo.
That team claimed bronze instead of gold.
I don't rate Menezes as a manager and he'll do something stupid.
Just look at his managerial reign.
He started an out-of-form David Luiz and then lamented how poor the defender's concentration was. Clearly Menezes hadn't been watching Chelsea games.
He started one of the most gifted playmakers in Hernanes out of position.
Starting André Santos is an accident waiting to happen.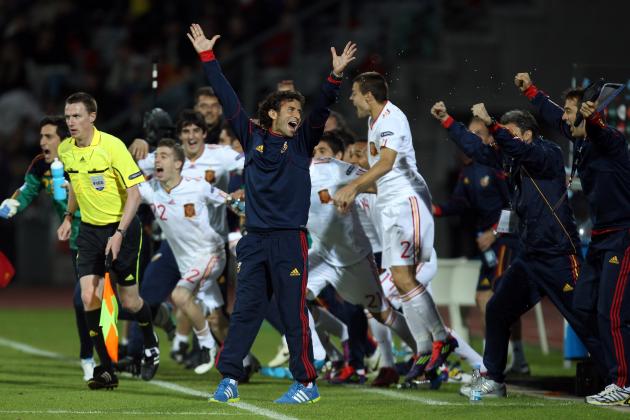 Ian Walton/Getty Images

When I look at the potential U-23 players Spain has, I see solidity.
David de Gea is an excellent shot-stopper.
There are two solid centre-backs in Álvaro Domínguez and Mikel San José. Two ball-winning full-backs in César Azpilicueta and Dídac Vilà.
Oscar de Marcos is a complete midfielder because he can tackle, create and score.
In terms of creativity, you have Ander Herrera and Isco (who will be world-class in the next few seasons).
There are wide threats with Cristian Tello and Isaac Cuenca.
Adrián, will be an over-age selection, and he'll be a fox-in-the-box.
This isn't even considering the players in-limbo (the ones in between youth and senior teams.
Potentially Javi Martínez, Sergio Busquets and Iker Muniain could be inserted into the starting 11.
Juan Mata and Roberto Soldado could be over-age selections.
Luis Milla's squad will be more cohesive and play more team-oriented football than Mano Menezes' squad, who clearly have the best individual talents.
Please read Barca-Chelsea epic Champions League observations.