50 Greatest Goal Scorers in World Football History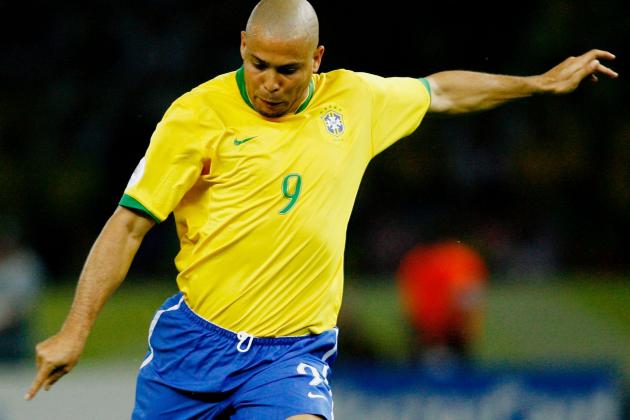 Shaun Botterill/Getty Images

Herein lies who I consider to be the greatest 50 goal scorers in World Football History.
They aren't all strikers, they aren't all retired and some of them have certainly fallen from grace.
Nevertheless they all could find the back of the net at some point in their careers and that value should never be overlooked.
Enjoy.
Begin Slideshow

»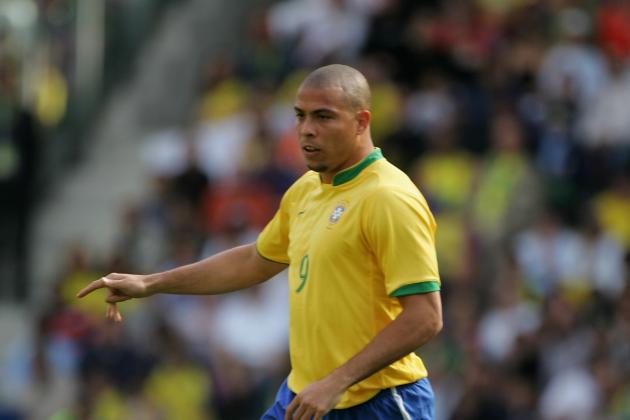 Stuart Franklin/Getty Images

Brazilian striker Ronaldo played for some of Europe's elite clubs including Inter Milan, Real Madrid, AC Milan, Barcelona and PSV Eindhoven.
Ronaldo still holds the record for most World Cup goals with 15 and is considered by some to be the best striker of all time.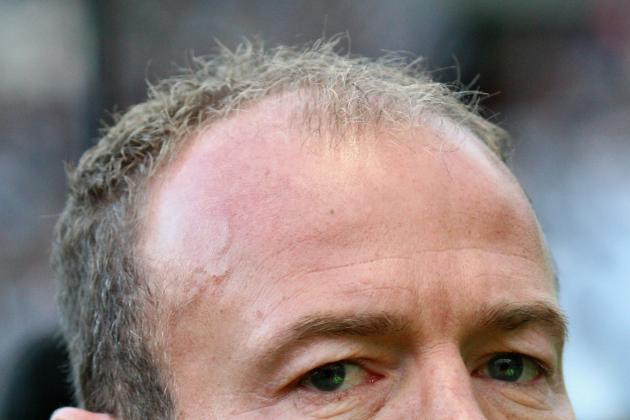 Laurence Griffiths/Getty Images

Alan Shearer made his name in England playing for Blackburn Rovers and Newcastle United.
The striker is still the top goalscorer in Premier League history with 260 goals.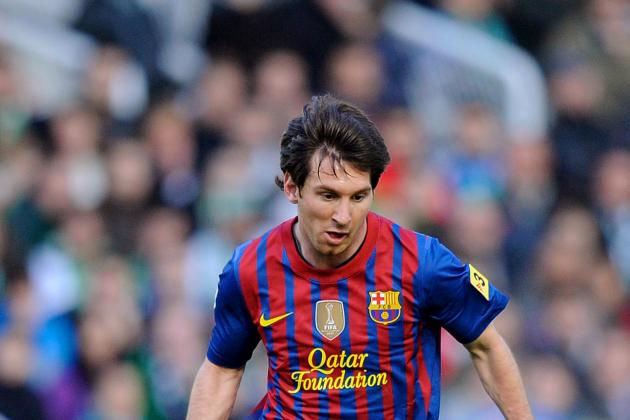 Denis Doyle/Getty Images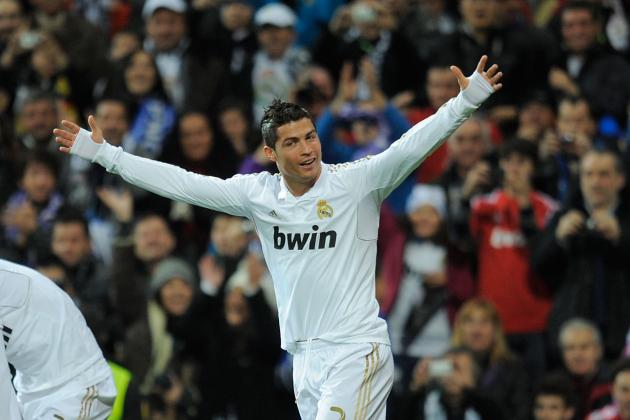 Denis Doyle/Getty Images

Portuguese winger-cum-forward Cristiano Ronaldo is the current rival to Lionel Messi's title as the best player in modern football.
Ronaldo has scored 98 goals in 89 league matches for current club Real Madrid.
A quite incredible statistic.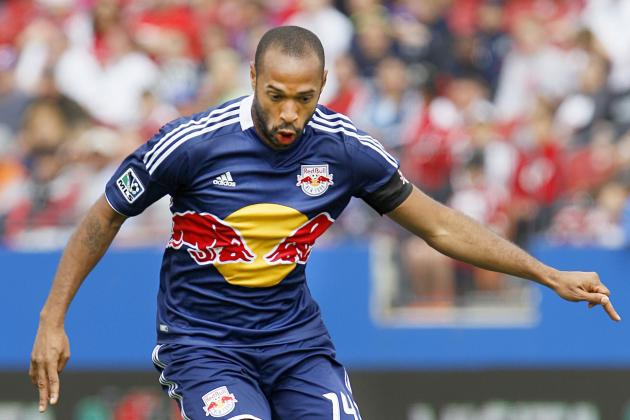 Brandon Wade/Getty Images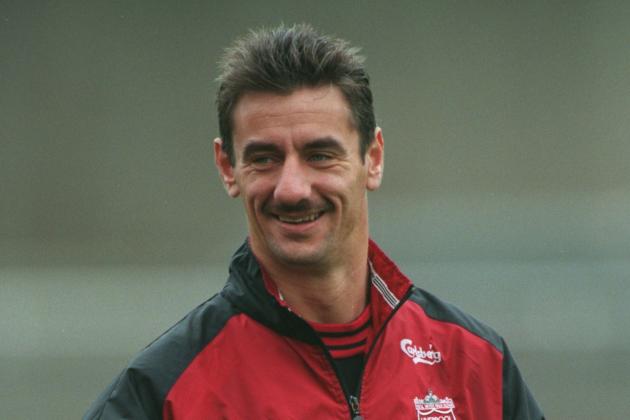 Clive Brunskill/Getty Images

Former Liverpool legend Ian Rush is the record FA Cup final goalscorer, joint record League Cup goalscorer, record Welsh international goalscorer, record Liverpool goalscorer and record Merseyside Derby goalscorer.
Rush was clinical in his heyday.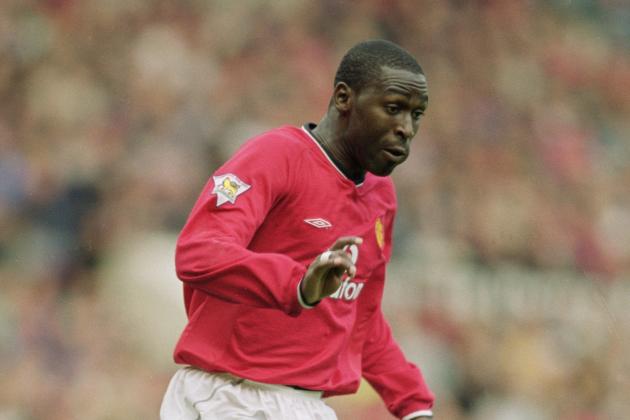 Gary M. Prior/Getty Images

Andy Cole sits only behind Alan Shearer in the Premier League list of all time goalscorers with an impressive 187 strikes to his name.
Cole is most famous for playing for Newcastle and Manchester United.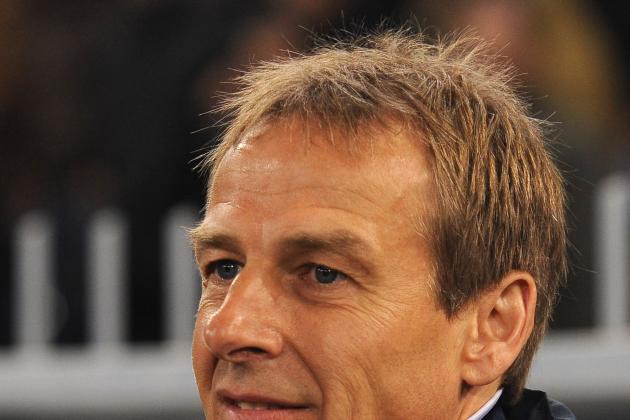 Valerio Pennicino/Getty Images

Jurgen Klinsmann may have has a reputation as a bit of a diver, but he was also an excellent goalscorer in his day.
Klinsmann scored 47 times for the German national team.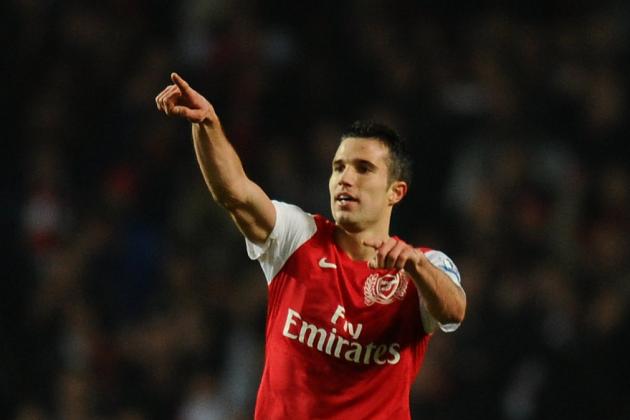 Mike Hewitt/Getty Images

Arsenal striker Robin Van Persie is one of the most prolific strikers in Europe right now.
The Dutchman has struck 26 times in 28 league games this season so far.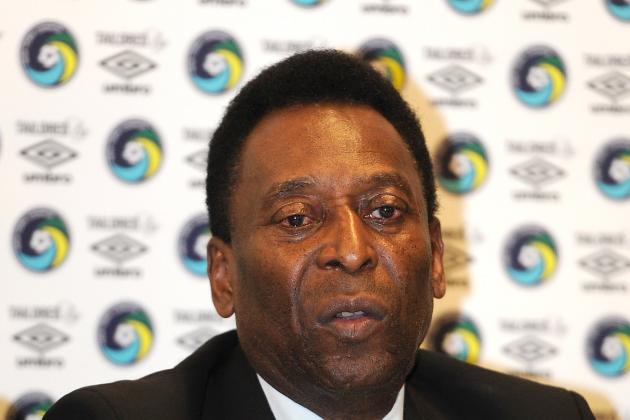 Chris Brunskill/Getty Images

Brazil legend Pele is considered by most to be the best player of all time, but Lionel Messi is slowly beginning to turn hardened followers.
Pele had a league goalscoring record of 1152 in 1220 games for Santos and New York Cosmos combined, as well as notching 77 goals in 92 appearances for Brazil.
He has won three World Cups.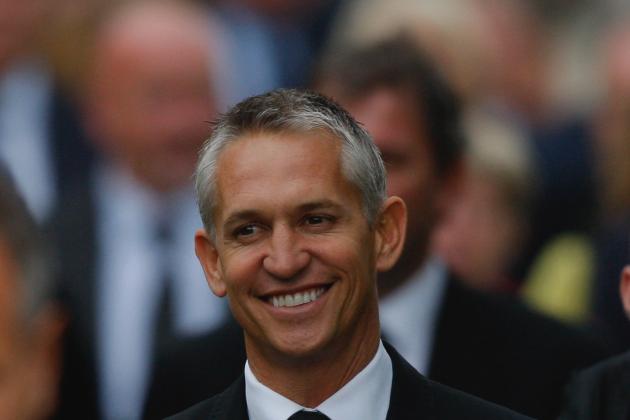 Stu Forster/Getty Images

Tottenham Hotspur striker Gary Lineker was prolific enough for his club, but he really impressed at national level for England.
Lineker scored 48 goals in 80 international appearances as a striker and won the World Cup golden shoe in 1986.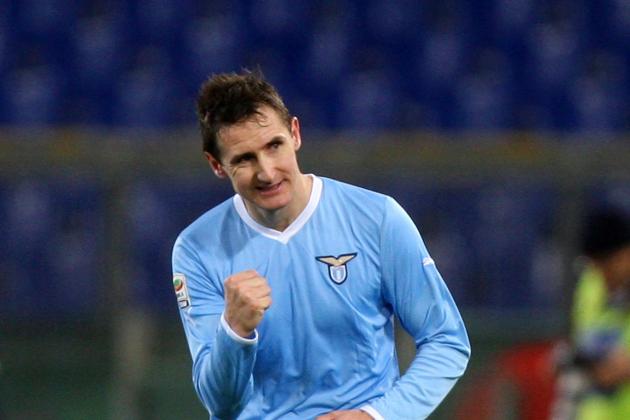 Paolo Bruno/Getty Images

Miroslav Klose is a German national team legend and is still going strong for Lazio at the age of 33.
Klose is currently joint second in the all time rankings of World Cup goalscorers with 14 strikes to his name.
Dmitry Korotayev/Getty Images

Cameroon striker Samuel Eto'o is the most decorated African player of all time and has scored 53 international goals in 109 games for his country.
Eto'o was perhaps at his best when playing for Barcelona where he scored 108 league goals in 145 league games.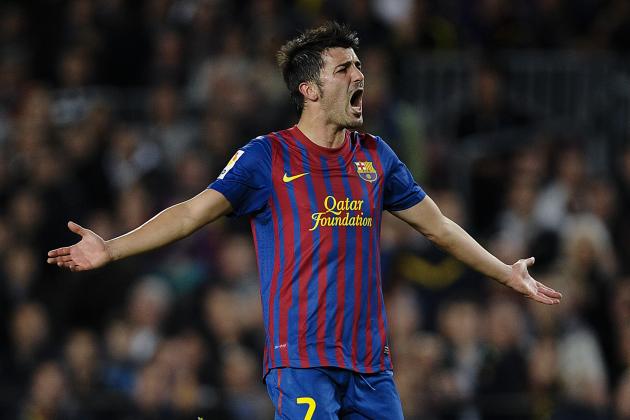 David Ramos/Getty Images

Barcelona striker David Villa is one of the most feared strikers in modern day football.
The Spanish World Cup winner has scored 51 goals in 82 appearances for his country.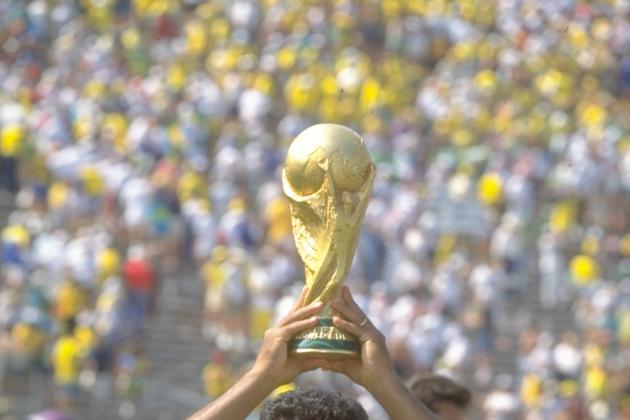 Simon Bruty/Getty Images

Former Brazilian international striker Romario is one of the few footballers in history that have claimed to have passed the 1,000 goal mark in league football.
This is disputable with FIFA claiming the accurate figure to be 929 goals, but either way it is an incredible achievement.
Romario won the World Cup in 1994 and has scored 55 goals in 70 international games.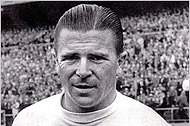 If you think Romario's scoring feats were impressive then Ferenc Puskas' are incredible.
Puskas has scored an amazing 84 goals in 85 international appearances for Hungary, coupled with 509 goals in 523 league appearances throughout his career.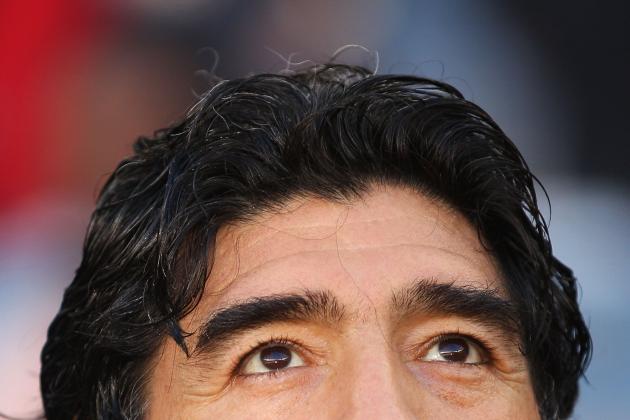 Cameron Spencer/Getty Images

Whilst Diego Maradona may be more famous for his "hand of god" goal than his overall goal tally, his league record still makes impressive reading.
After stints at Boca Juniors, Barcelona and Napoli—to name but a few—Maradona scored 258 goals in 492 league games in his career.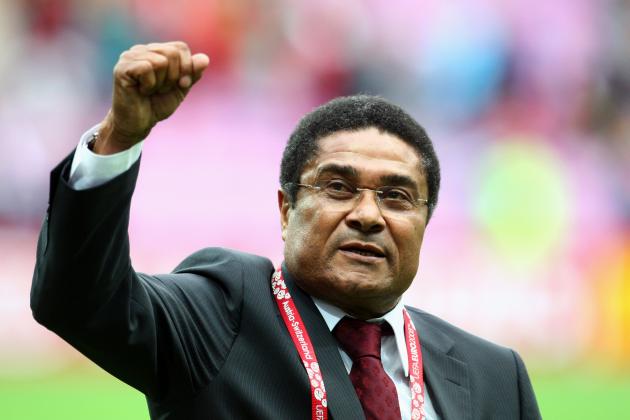 Laurence Griffiths/Getty Images

Eusebio.
41 goals in 64 international appearances for Portugal, and 319 goals in 313 appearances for Benfica.
Nothing more needs to be said.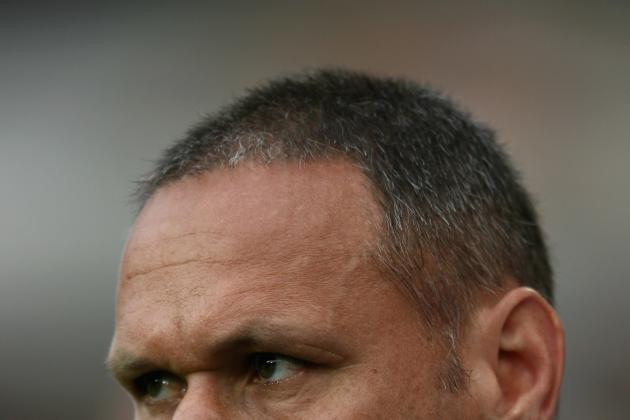 Clive Brunskill/Getty Images

Netherlands striker Marco Van Basten only played for two clubs during his senior career.
Spells at Ajax and AC Milan yielded 218 goals in 280 league appearances.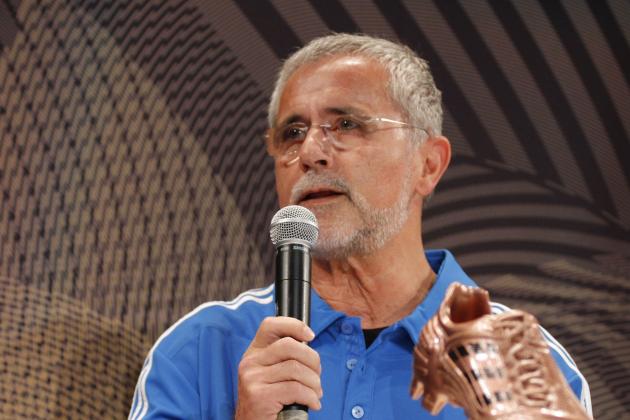 Dominic Barnardt/Getty Images

German striker Gerd Muller is tied with Miroslav Klose as being the second most prolific World Cup striker ever with 14 goals.
Muller scored 68 goals in 62 international games for West Germany, coupled with 487 strikes in 555 league appearances.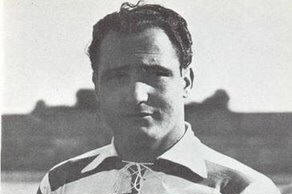 Fernando Peyroteo may have only managed 14 goals in 20 international games for Portugal, but his strike rate for Sporting Lisbon is out of this world.
Peyroteo managed to score 331 goals in 187 league games for the club.
Yes, you're reading that statistic correctly.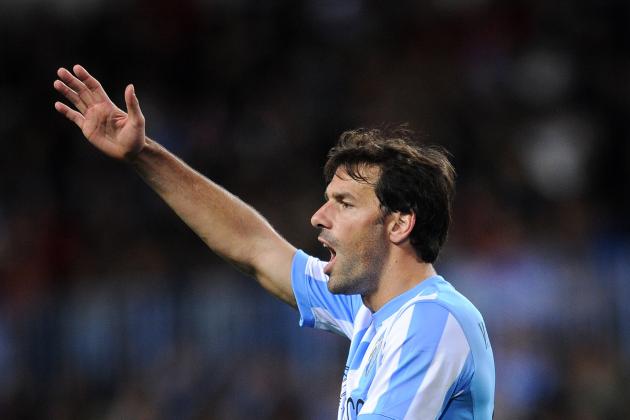 Jasper Juinen/Getty Images

Ruud Van Nistelrooy is still playing top flight football in La Liga for Malaga despite being 35 years of age.
The Dutchman has a great league record of 344 goals in 572 appearances to date, and is the second highest goal scorer in Champions League history with 60 strikes.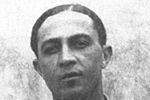 There is a dispute raging about whether Arthur Friedenreich scored 1329 goals in 1239 games, or whether it was 1239 goals in 1329 games.
Either way, it's pretty good going by the former Brazil international.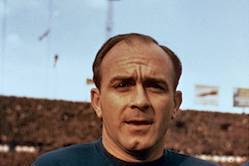 Alfredo Di Stefano possesses a league goal scoring record that rivals anybody.
The former Real Madrid striker scored 526 goals in 660 league games throughout his career.
He also managed to play internationally for Argentina, Colombia and Spain.
Go figure.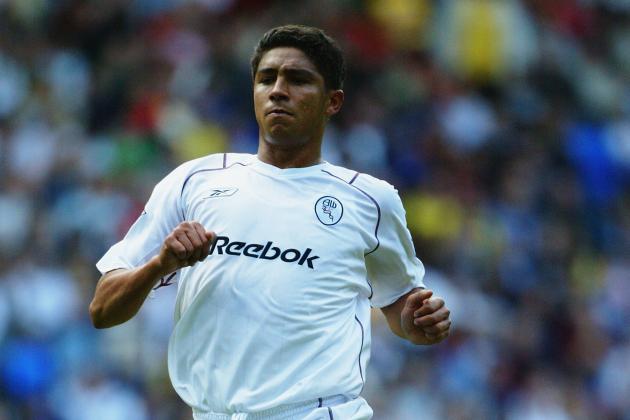 Michael Steele/Getty Images

Brazilian striker Mario Jardel may have tarnished his reputation slightly by signing for Bolton Wanderers, but the hitman still had an excellent strike rate at FC Porto, Galatasaray and Sporting CP beforehand.
In his 198 league games for those clubs, Jardel notched 205 goals.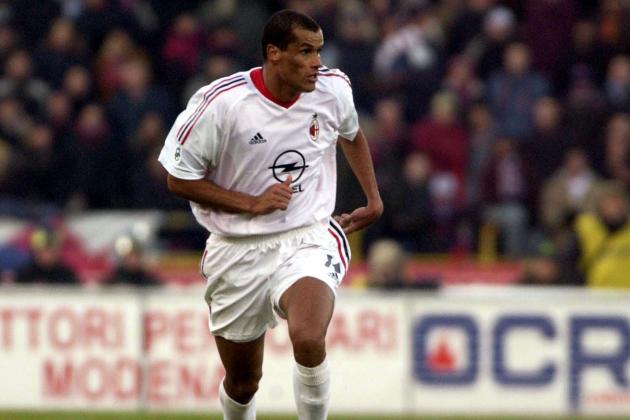 Getty Images/Getty Images

86 goals in 157 league games at a time when Barcelona were at a low is quite alright with me.
Oh he was a midfielder?
Even better.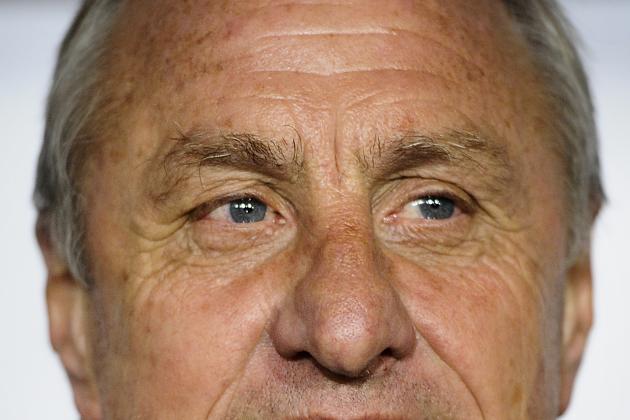 David Ramos/Getty Images

Johan Cruyff's record for Ajax and Netherlands is testament to why he is considered one of the best footballers of all time.
You could argue he wasn't even a striker for large parts of his career but he still managed 190 goals in 240 league games for Ajax, alongside 33 goals in 48 matches for his country.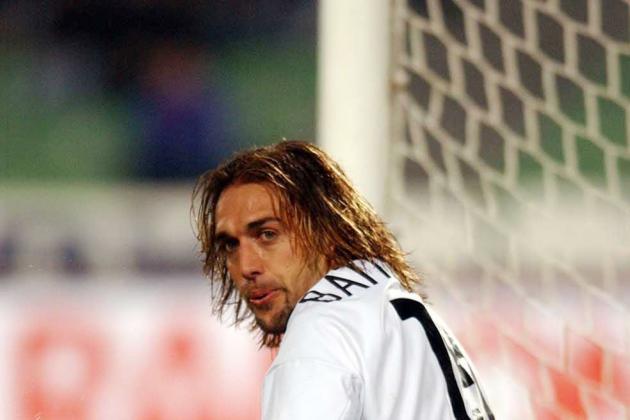 Getty Images/Getty Images

Gabriel Batistuta had an international record that was just as impressive as his superb league record.
Fiorentina was where the Argentinian made his name scoring 168 goals in 269 league games coupled with 56 international goals in 78 matches.
A bronze statue was erected in his honour in 1996.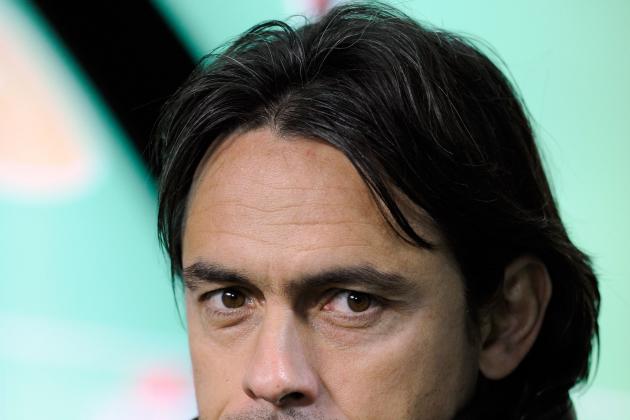 Claudio Villa/Getty Images

AC Milan and Italy striker Filippo Inzaghi is one of the greatest poachers that has ever graced a football pitch.
Inzaghi is the second top goalscorer in the history of European football with 70 strikes, and is the fourth highest goalscorer in Italian football history.
He still plays—aged 38—for Milan.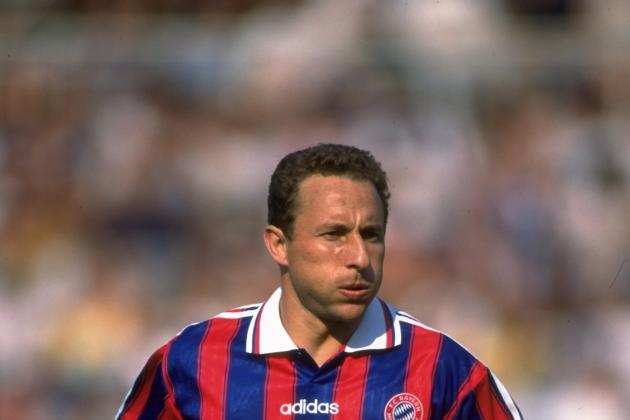 Shaun Botterill/Getty Images

Jean Pierre Papin perhaps pinnacled his professional poaching practise at French club Marseille in the late 1980's.
The French international notched up 30 goals in 54 games for his country.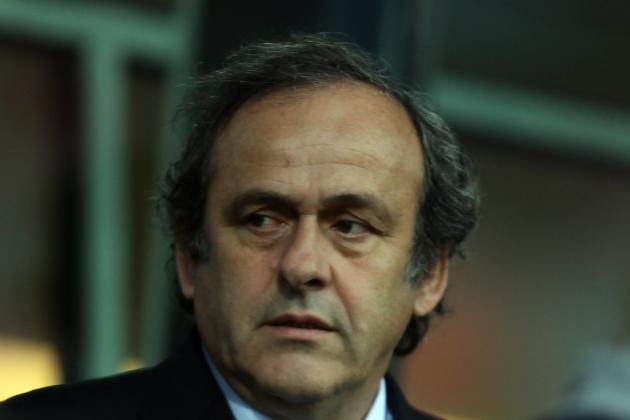 Ian Walton/Getty Images

Before Michel Platini annoyed the world by becoming UEFA President, he wasn't a bad footballer.
For France, Platini notched a respectable 41 goals in 72 games and was for the most part considered an attacking midfielder.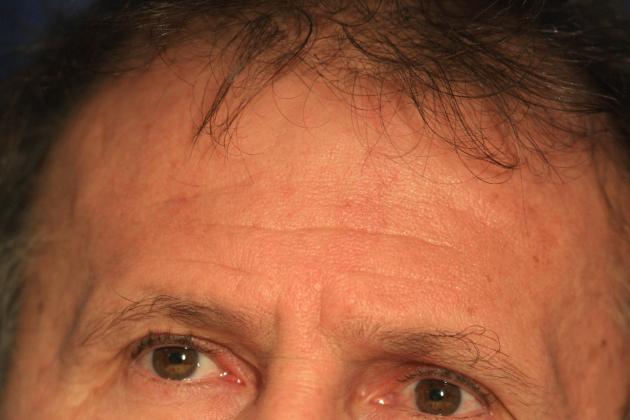 Jamie McDonald/Getty Images

What differentiates a good goalscoring record from a great one?
I'd say 52 goals in 72 games for Brazil was a great one.
That's what Zico achieved.

Gunnar Nordahl is probably the best striker Sweden has ever produced, even topping the achievements of Zlatan Ibrahimovic and Henrik Larsson.
Nordahl played 504 league matches in his senior career, scoring 442 goals.
His international record was even better with 43 goals in 33 games.
Yes, you read that correctly.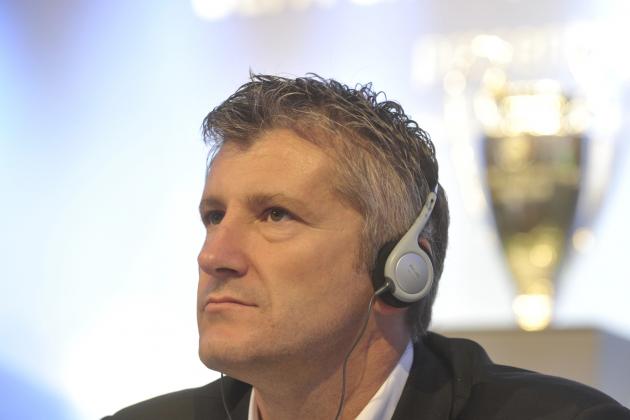 Epsilon/Getty Images

Davor Suker was one of Croatia's stars during his time as a player.
The popular striker scored 45 goals in 69 appearances for his country.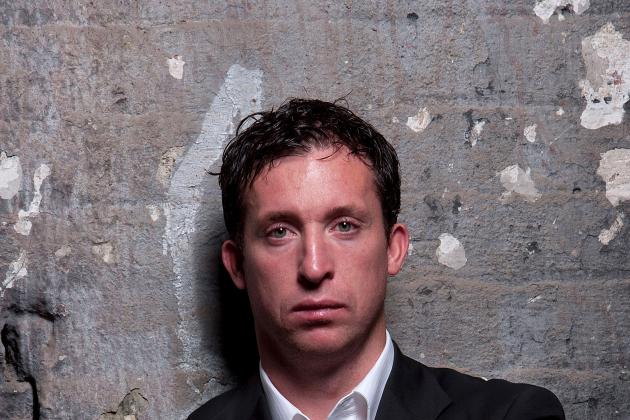 Mark Nolan/Getty Images

Nicknamed "God" by the Liverpool faithful, Robbie Fowler was one of the most natural goalscorers that England has ever produced.
Fowler in fourth in the all time Premier League goalscorers chart with 163 strikes.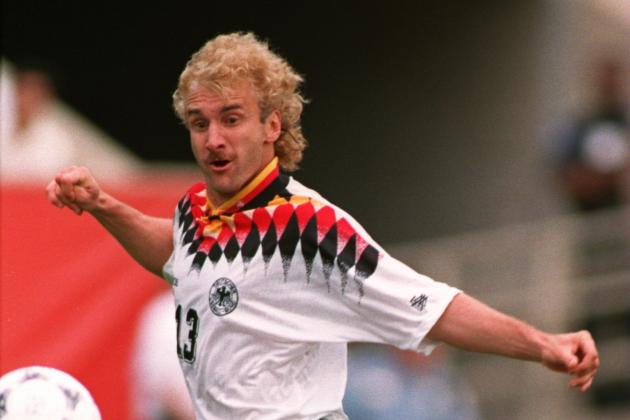 Chris Cole/Getty Images

Rudi Voller terrified defenders throughout Europe in the 1980s and 1990s, but that was just because of his perm.
The German international was an impressive striker and scored 258 league goals in 557 games in a stellar career.
Voller also struck 47 times in 90 games for his national team.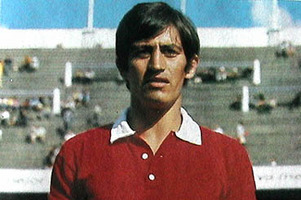 Who?
Exactly.
No doubt highly famous in Argentina, Hector Yazalde amassed a league goal tally throughout his career which reads 256 in 393 appearances.
At Sporting CP, Yazalde managed 104 in 104 league games.
Definitely prolific.
Mike Hewitt/Getty Images

When it comes to goals, Frank Lampard knows where the back of the net is.
The Chelsea and England midfielder is the only player to score 10 goals or more in nine consecutive seasons in the Premier League, and is the highest scoring midfielder in Premier League history with 145 strikes.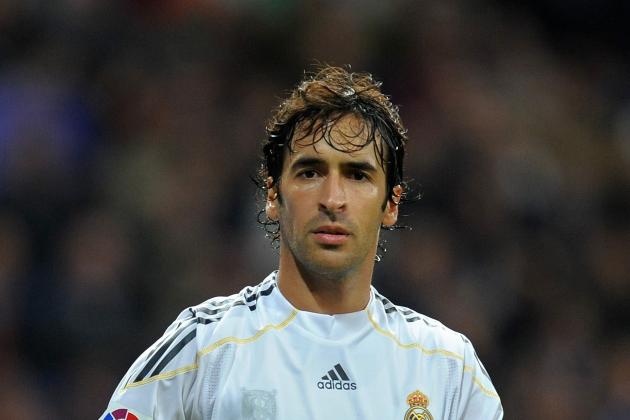 Jasper Juinen/Getty Images

Former Real Madrid striker and current Schalke hitman Raul is the top goalscorer in European competition history with 74 goals.
Enough said really.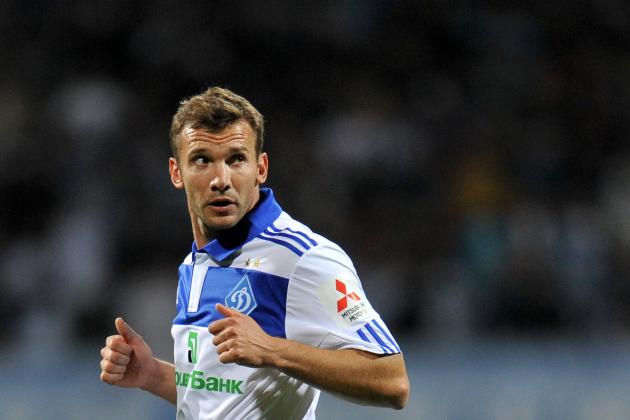 EuroFootball/Getty Images

Ukrainian international Andriy Shevchenko has an excellent goalscoring record at whichever club he has played for, aside from a short stint at Chelsea FC.
Shevchenko made his reputation at Dynamo Kyiv and AC Milan where he scored 187 league goals in 325 league games combined.
Shevchenko is also the third highest goalscorer in European competition history with 67 strikes.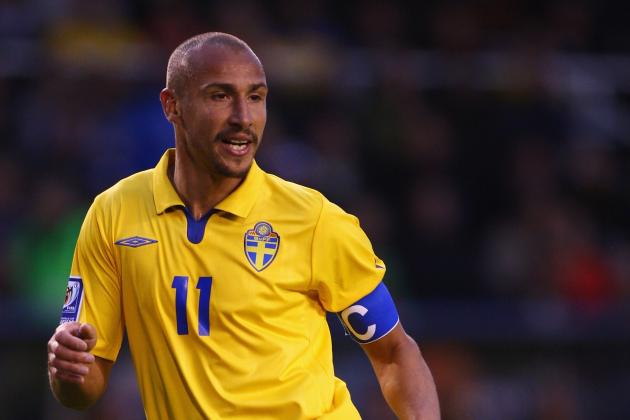 Michael Steele/Getty Images

Some may argue that most of his goals came whilst playing in a lower standard of league with Celtic, but Henrik Larsson won't care.
The Swedish international managed 325 goals in 580 league appearances in his career, and is tied for seventh place with Thierry Henry for goals scored in European competition.
Claudio Villa/ Grazia Neri/Getty Images

Italy's ponytailed hitman was a cult favourite in his playing days and his goalscoring record was pretty good too.
218 goals in 488 Serie A appearances, coupled with 27 goals in 56 international games for Italy means he earns his place.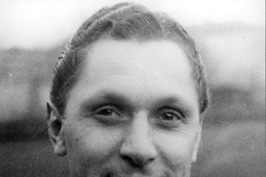 According to Wikipedia, Josef Bican could run 100m in 10.8 seconds.
That's probably why he managed to score 607 league goals in just 406 league games during his career.
Outrageous stats by the Austrian Hungarian.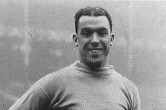 Having his shorts pulled up to his chest didn't seem to stop Dixie Dean from finding the back of the net.
The striker became one of the most prolific English players in history after scoring 349 goals in 399 league games for Everton, as well as notching 18 in 16 games for England.

Italian striker Giuseppe Meazza scored 241 in 348 games for Inter Milan, as well as 33 in 53 games for Italy.
Meazza is the second highest goalscorer in Italian football history.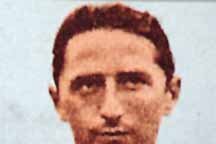 Going one better than Giuseppe Meazza is Silvio Piola who can boast being the top goalscorer in Serie A history with 274 goals.
Piola is also third in the goal scoring records for the Italian national team.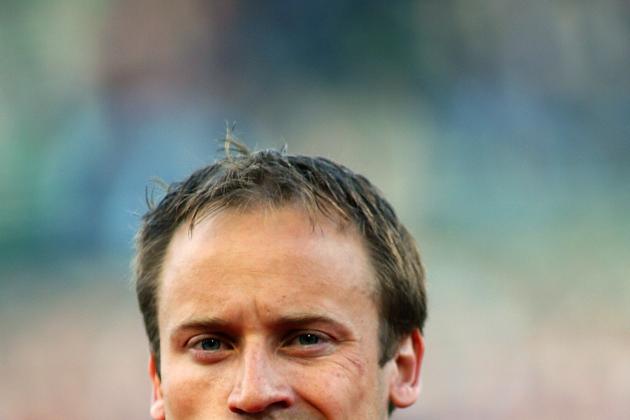 Mike Hewitt/Getty Images

Sigurd Rushfeldt is the top goalscorer in Norwegian footballing history with 246 league strikes to his name.
Somehow he only managed 38 international caps.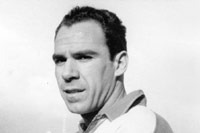 Telmo Zarro was a Spanish striker who managed to score 20 goals in 20 appearances for his country.
Add that to the 252 league strikes in 278 league games for Athletic Bilbao and you've got yourself one impressive match winner.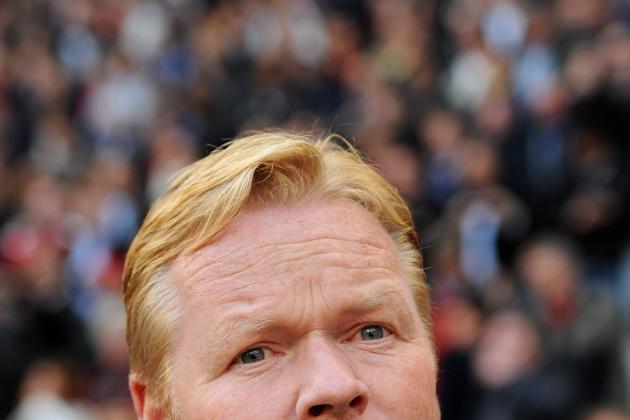 Jasper Juinen/Getty Images

Strange addition you may think, but bearing in mind Ronald Koeman was a defender his goal scoring record is superb.
The two-time Dutch footballer of the year managed 176 league goals during his career as well as 14 international goals.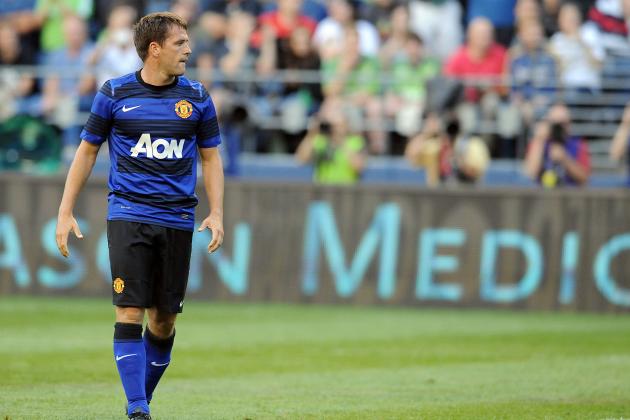 Steve Dykes/Getty Images

England striker Michael Owen completes this round up due to his great goal scoring feats for his country.
The Manchester United player has managed 40 goals in 89 appearances for England which puts him fourth in the all time England goalscoring charts.