Wide Left: Linsanity, Whitlock, Racism, Suarez-Evra, Tiger-Phil & Coach Obama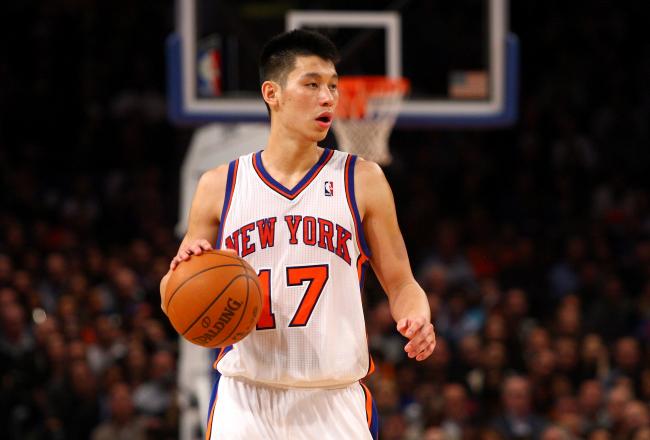 Chris Chambers/Getty Images
Whoever said a life without football is going to make for dull Mondays couldn't have foreseen this week in sports. If this is what the NFL offseason is going to look like, it's a great start.
Subscribe to the Wide Left podcast in iTunes here.
Nick Tarnowski and I discuss "Linsanity" and the surrounding love fest around the New York Knicks' new savior.
Jeremy Lin is an amazing story. He has been playing some inspired basketball in his first few starts for the Knicks so, of course, we throw cold water on it to wonder how long it will last.
To be fair, we are swept up in the insanity of it all too, so we certainly give the kid his due. He deserves it, and it's fun to see the Knicks relevant for the right reasons for the first time in a while.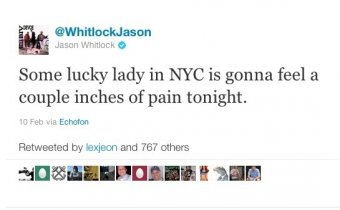 HELLO, THE MEDIA: Linsanity leads to Jason Whitlock, sports media's resident line-crosser whenever topics of race come into the conversation.
Whitlock made a rather off-color joke about Lin last Friday, tweeting: "Some lucky lady in NYC is gonna feel a couple inches of pain tonight."
Many people are calling for Whitlock's job at FOX, which has to be what prompted his apology this weekend, basically blaming his lack of discretion on his upbringing…and Richard Pryor.
For anyone to think Whitlock would get fired for THIS, they don't know much about Whitlock…or FOX.
This is why Whitlock makes as much money as he does. He offends people for sport. Yes, he crosses the line sometimes, but that just makes people pay more attention to him. We'd all love to ignore him (and we should have) but it's impossible to. So…as always, he wins.
He always wins, even when he tweets jokes like the one about Lin that prove how much of a loser he is.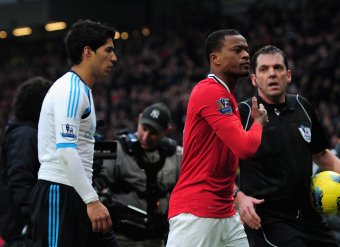 Shaun Botterill/Getty Images
OH…MORE RACISM: Nick and I discuss the handshake (not) seen 'round the world between Luiz Suarez of Liverpool and Patrice Evra of Manchester United. Perhaps it's the arm grab seen 'round the world.
It's amazing how Suarez could be so out of touch with how the situation would inflame if he didn't shake Evra's hand. For someone to be so unaware of his surroundings is very troubling.
Having said that, as much as Evra wanted to win this match more than most others this season, crossing paths with Suarez after the match was one of the dumbest moves the United captain could have done.
Suarez may have ignited the flames, but Evra threw gasoline on it after the match.
The end result of this is hopefully calmer heads, but the lesson fans can learn from the situation has been completely lost. There is no place for racism on the field or in the stands. But there's also no place for petty nonsense like what happened before and after the match this weekend.
Players need to be above this.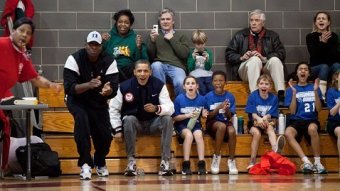 (Via ABCnews.com - Pete Souza/White House Photo)
OUR PRESIDENT, THE BASKETBALL COACH: In a story by ABC News, we've learned the President of the United States is also the coach of his daughter's basketball team. There is not a cooler story than this so far this year.
PHIL BEATS TIGER, EVERYONE: Phil Mickelson won his 40th career tournament, putting him in ninth place all-time in career wins.
I wonder if Phil, playing in the same era as Tiger Woods, might end up as the third-greatest golfer of the modern era behind Tiger and Jack Nicklaus. It's entirely possible, because at 40 years old, Phil doesn't look like he's slowing down at all.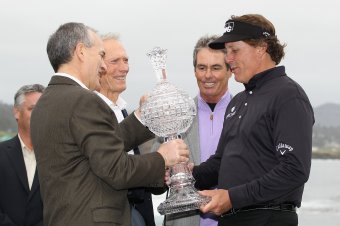 Ezra Shaw/Getty Images
Having said that, is this weekend's Pebble Beach Pro-Am more about Phil destroying the field on Sunday or Woods falling apart in the same pairing? It's probably both, but the long-term conversation coming out of this tournament will certainly be about Tiger.
For those who say he'll never win another major—you're crazy. I don't know if he'll win one this year, but golf is not like tennis. Tiger is 36 years old. Many golfers have won majors after the age of 36. To write Tiger off because he hasn't won a tournament in 30 months seems, in a way, short-sighted.
Quite a weekend, eh? Thanks for listening.
This article is
What is the duplicate article?
Why is this article offensive?
Where is this article plagiarized from?
Why is this article poorly edited?