Carlo Ancelotti Appointed PSG Manager: Why It Matters for World Football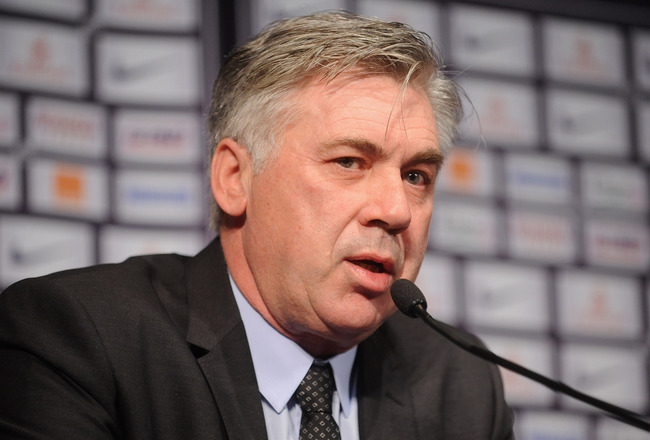 Antoine Antoniol/Getty Images
In world football, one event often sets off a chain of events. One team's failure leads to another team's success, which impacts another team, and so on and so forth.
For example, Liverpool's inability to reclaim its usual Champions League spot last season meant that Manchester City made it into the Champions League in their place (just ignore that Arsenal conceded third place for now).
That meant that Manchester City became a more attractive destination for players to transfer to, while Liverpool became significantly less attractive.
What happened? Samir Nasri, Gael Clichy and Sergio Aguero all jumped on board the Manchester City train and made the squad even stronger, while Liverpool was left to recruit EPL players from weaker clubs.
Would this summer have played out the same way if the roles had been switched, if Liverpool had finished in the top four and Manchester City had finished sixth? I highly doubt it.
Sure, money always has its pull, but both Clichy and Nasri were, according to their personal accounts, drawn by the opportunity to win silverware. The same applies to Aguero, who had many suitors to pick from in the summer.
Extending this further, Liverpool's failure and Manchester City's success impacted Arsenal heavily, because had Manchester City had a poor season, Nasri would've likely preferred to stay on with Arsenal for at least another season.
This is how world football works. One event plays into many others.
With this concept in mind, let's now look at how Carlo Ancelotti's appointment at Paris Saint-Germain will impact various players, coaches and teams in world football in the coming weeks.
1. Paris Saint-Germain Now More Attractive for Alexander Pato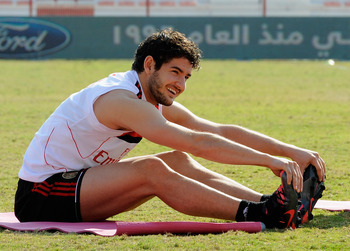 Claudio Villa/Getty Images
Prior to Carlo Ancelotti's appointment at PSG, there were already numerous reports indicating that Alexander Pato was interested in moving to PSG after making his displeasure with his role at AC Milan known.
But now, with Carlo Ancelotti as the manager, the move must be borderline irresistible for Pato. He has the opportunity to be the poster boy for one of the hottest, most up-and-coming teams in Europe, playing for his favorite coach.
Pato has already made it clear how much he prefers Ancelotti over current manager Massimo Allegri:
He doesn't speak to me and he doesn't tell me where I am going wrong. Ancelotti used to tell me what he wanted.
If this move doesn't happen, I would be truly amazed. Everything is in place: Money is no object for PSG, Leonardo, PSG's sporting director, enjoys a good relationship with Pato, and the opportunity to play with one of the most exciting attacking midfielders in the world in Javier Pastore is another draw in of itself.
Also, consider that Milan vice president Adriano Galliani is very keen on signing Carlos Tevez, according to the Daily Mail. Manchester City are only willing to sell him, and this seems like a winning scenario for everyone involved (I personally believe AC Milan would be losing out on a massively talented player, but if Allegri shared that opinion he'd probably play Pato more).
For now, Galliani continues to claim that the Pato to PSG move a no-go. But as we go deeper into January, expect many further developments in this story.
2. PSG Now More Attractive For Other Targets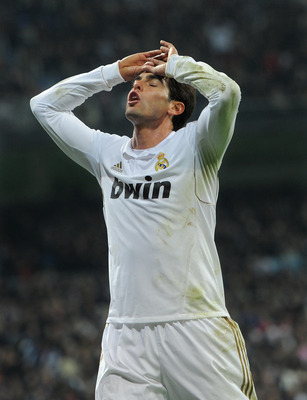 Jasper Juinen/Getty Images
A manager is crucial for a club's image. No matter how much money PSG have, they were never going to be able to assemble a world-class squad with a manager with no name recognition like Antoine Kombouare.
This is not to disrespect Kombouare or to say that he deserved to be sacked. But in world football, as in everything else, the truth is the truth. The truth here is that with Kombouare, PSG's high-profile targets, like Kaka, Hulk or Pato, would never have signed on with PSG.
As with Pato, Kaka's transfer now looks significantly more possible (though I still don't believe it will happen) because of the history that Ancelotti shares with Kaka.
And maybe once PSG sign Kaka and Pato, Hulk will be tempted by the possibility of joining two of his best national teammates, and join up too! (It's sarcasm. Please do not shoot me in the comments for this suggestion.)
3. Chelsea Will Have To Be On Alert Too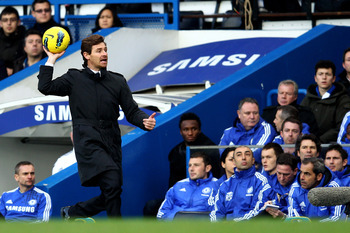 Julian Finney/Getty Images
Upon the announcement of Carlo Ancelotti's hiring as PSG's new manager, Andre Villas-Boas was quick to rule out the possibility of Ancelotti bringing any of his former players with him:
"They're not for sale," said Villas-Boas, who accepted bosses often tried to sign their old players after taking over new clubs. "It's a situation that can happen."
Not that there's really anyone worth signing from Chelsea these days anyway. Oriol Romeu and Juan Mata never got to meet Ancelotti, while Daniel Sturridge probably dislikes or at least has no positive feelings for Ancelotti for never playing him and then sending him on loan.
Past those three, and maybe Ramires and Branislav Ivanovic, everyone is either too old or too out-of-form for a team like PSG.
4. Ligue 1 Suddenly Matters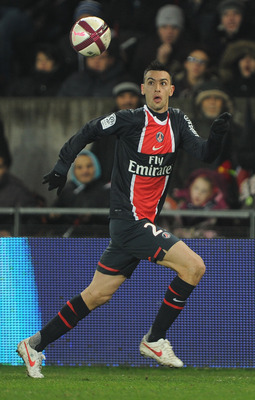 Pascal Le Segretain/Getty Images
Okay, so maybe I'm being a tad critical, but in truth, everyone cares about Ligue 1 and its teams far less than they care about the Bundesliga, Serie A, the English Premier League and La Liga.
People may get interested in Ligue 1 when they're looking at transfer prospects for their respective clubs, or trying to learn about the most up-and-coming talents. Otherwise, the attitude of the majority of football fans around the world towards Ligue 1 is "Marseille, Lyon and 16 other clubs."
That's not to condone that attitude at all. I personally find the league very competitive and wish it was better televised so that I could follow it in some capacity. But until recently, that's what the attitude has been, at least from what I've seen.
When Bordeaux won the title, they were congratulated, but they were only a few seasons down the line and they've been largely left behind and forgotten by the world football community.
Lille, luckily, look like they'll be more than a one-hit wonder, having survived the first summer after their title win, but once Hazard is sold, the club faces the risk of going downhill as well.
However, with Paris Saint-Germain now on the rise in both importance and strength, and with a world-renowned coach leading that rise, Ligue 1 now have a team that can actually aim to win the Champions League, rather than simply to just make it out of the Champions League group stages.
It won't happen overnight, but in due time, PSG's growth in stature could reap serious benefits for Ligue 1 as a whole and help the league regain the appeal that it's been losing for quite some time now.
5. Anzhi Will Fail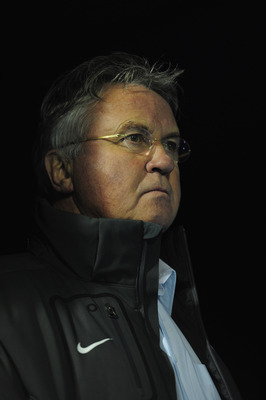 Jamie McDonald/Getty Images
When I heard of Ancelotti's confirmation as PSG's new coach, my mind immediately (or almost immediately anyway) registered one thought—that must be that Guus Hiddink will be Anzhi's coach.
After all, who else could it have been?
ESPN reported that Ancelotti, Fabio Capello and Hiddink were the three most likely candidates for the job. There was no way Capello was going to leave the England job for Anzhi before the end of Euro 2012.
But as I prepared to type up a slide about how Ancelotti's move to PSG would pave the way for Hiddink to be Anzhi's coach and lead them to greatness, I was rather shocked to find out that Anzhi had selected someone else—ex-Lokomotiv Moscow coach, Yuri Krasnozhan.
To be fair, he's not a complete no-name. Most Russian football fans will likely be able to recognize his name.
Wait! That's it. Only Russians will recognize who Krasnozhan is.
I've been patient enough with Anzhi to accept that training away from home and being located in Dagestan, one of the most violent areas in Russia, are just growing pains that the club will eventually overcome.
But when it comes to football, the club has taken so many steps back that I simply cannot see this project succeeding.
Krasnozhan is not a big enough name to bring in the best of the best to Anzhi.
Samuel Eto'o went because he realized he was at the end of his career and playing with a club in transition (Inter Milan). Anzhi were a great to earn way a very health paycheck and even experiment with social change in a very volatile region.
But those same reasons won't convince anyone else—at least no one else in his prime—to jump over to Anzhi. People are much more likely to react with the same skepticism shown by Mark Janko when he said that the idea of living with bodyguards did not appeal to him.
Furthermore, the squad itself is in shambles. The club is loaded with wingers, but is heavily lacking in quality defenders. Some of the team's most talented acquisitions, like Mehdi Carcela-Gonzalez and Balasz Dzsudzsak have gotten next to no playing time despite the club's struggles.
Carlo Ancelotti's appointment at PSG opened the door and the perfect time for Anzhi to get on the ball, sign an experienced, proven and recognized coach, and head towards success with PSG. Instead, with Krasnozhan, I expect Anzhi to continue down its long, strange path of confusion towards nowhere.
What do you think about Carlo Ancelotti's appointment at PSG? Good or bad?
What other implications can be drawn from his appointment?
Are PSG certain to win the Ligue 1 title now?
Will he struggle to adjust to his squad having joined midway through the season?
Share your thoughts in the comments section below.
Keep Reading