The Evolution of Al Horford: How Boston's $113 Million Investment Is Paying Off
May 12, 2017
Andrew Harnik/Associated Press
BOSTON — Al Horford is a pretty even-keeled guy. "He's just easy, man," says Charlotte Hornets forward Marvin Williams, who played five seasons alongside Horford on the Atlanta Hawks. "Nothing ruffles his feathers." This might actually be one of the few things fans know about the reserved 30-year-old and four-time All-Star, which is why the following story, courtesy of Al's younger half-brother, Jon, might surprise you.             
Back when he was a high school kid in Lansing, Michigan, Al's family loved sitting around the house and playing games. Al's father, Tito, a former NBA player himself, had imparted his competitive spirit onto his offspring, and Al, who was born in the Dominican Republic before joining Tito and Tito's second wife in Lansing for high school, was a quick learner. Dominoes and cards were frequent family pastimes, but Monopoly was a particular favorite. After all, there were four children in the Horford household—a perfect amount to fight over ownership of various Atlantic City properties.
As Jon tells it, one day he, Al and a cousin were sitting around the living room playing Monopoly. Jon, who plays in the D-League now, was around nine at the time, five years younger than Al, and he says he remembers the scene vividly. There he was, the younger brother finally keeping up with the older sibling, getting every roll he needed, racking up the cash and assets, and yet, somehow, Al's stack of green and pink and yellow paper bills remained intact.
The battle raged on for a while, as Monopoly games tend to do, with this cycle repeating itself over and over. It didn't matter how many hotels Jon built, or how many of those spots Al landed on. Al just wouldn't lose. 
Then, toward the end of the game, Jon caught Al sliding his hand beneath an adjacent couch. Underneath it was one of the family's spare Monopoly boards. Jon examined the set. Thanks to Al's sticky fingers, chunks of cash were missing from the bank.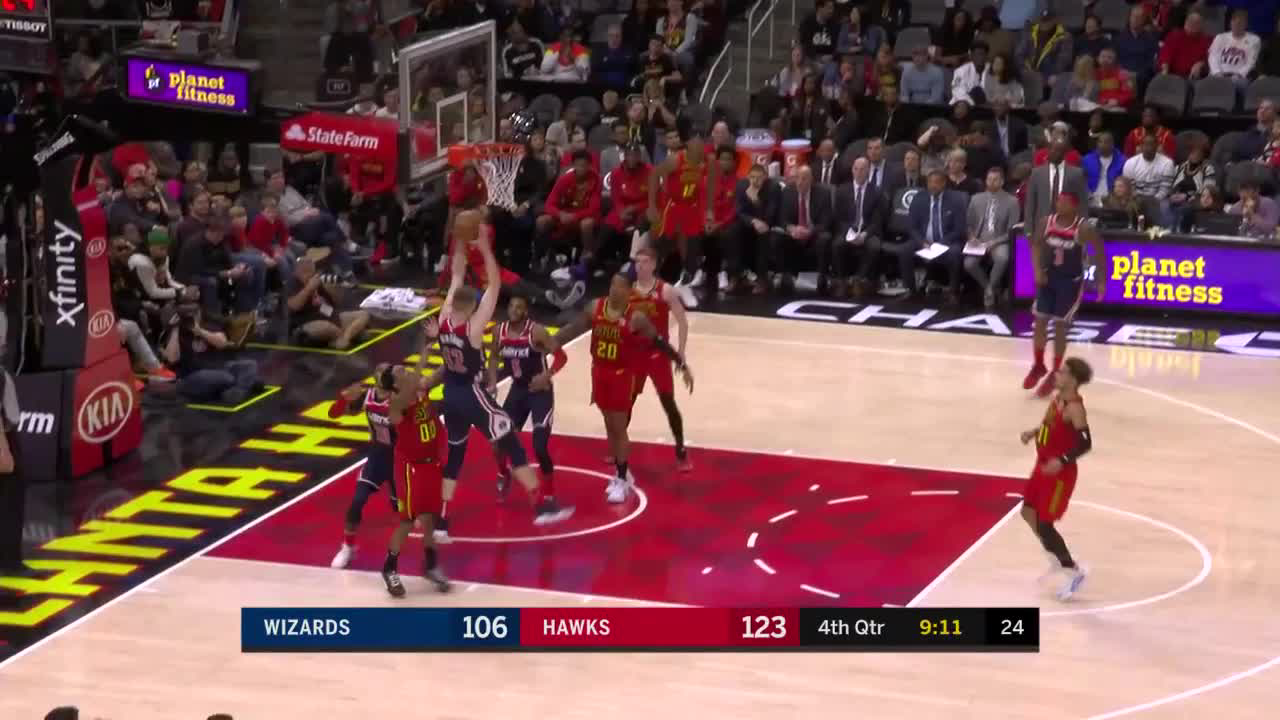 "That's just Al," Jon says. "He's super competitive, the kind of guy that will do anything to win." 
Of course, this narrative—Star Player Is So Great Because He's So Competitive—isn't exactly an exceptional one. The world's sports pages are littered with stories of professional athletes professing their addiction to victory and of the not-always-legal lengths they'll go to stave off defeat.
Few, though, have gone about doing so the way Horford has.
---
Streeter Lecka/Getty Images
It started in college, where he helped lead the Florida Gators to consecutive NCAA titles. It continued in Atlanta, where he helped transform the once-lowly Hawks into a playoff mainstay. And in this, his first season with the Boston Celtics, he's helped elevate his new team to the top of the Eastern Conference and brought them to within one win of the conference final. 
Everywhere Al Horford goes, his teams win. Could this be a coincidence? Sure. Or maybe there's something about Horford—something beyond his pedestrian career averages of 14.3 points and 8.7 rebounds—that brings out the very best in those he plays with. As Jon says, "He's the ultimate glue guy—the guy who does all the little things on the floor."
But, yes, that's another cliche, even if in this case it's true, even if Horford's affinity for team basketball, lack of a major flaw and ability to be in the right spot at the right time does seem to always instantaneously lift whatever team he plays on. 
Thing is, there's more to Horford adapting this role of being the ultimate glue than him just wanting to fulfill the dreams of Hoosiers-loving coaches everywhere.
"He does all those things because of how competitive he is," Jon says, "because winning is all that matters to him and he knows those plays are needed to win." 
You see, in a way, it's actually a selfishness that has driven Horford to perfect seemingly every one of basketball's secondary skills, which have served as the catalyst for his relentlessly selfless play. 
Al Horford might not bark as much as LeBron or scowl as much as Kobe, but that doesn't mean he doesn't want to win as badly as they and other stars do. It's just that long ago he recognized there are other ways for a player to dominate a game and so he perfected them, and in doing so, he morphed into one of the best, most underappreciated and distinctive basketball players in the world and a beacon for what prioritizing team glory over individual accolades looks like. 
---
So what exactly is it that separates Horford from every other would-be glue guy to step foot on an NBA floor? How is it that a player who often puts up middling box scores can rank third in the NBA in win shares in the postseason, according to Basketball Reference, trailing only one-name studs like LeBron and Kawhi?
Al Horford by the numbers
2016-17
PPG
RPG
APG
FG%
PER
WS/48
Regular season
14.0
6.8
5.0
47.3%
17.7
.137
Playoffs
15.8
7.7
6.1
64.0%
24.8
.264
Basketball Reference
"His ability to make people around him better has been very helpful to our team, obviously," Celtics head coach Brad Stevens told reporters Wednesday night following Boston's 123-101 Eastern Conference semifinal victory over the visiting Washington Wizards in Game 5. Not exactly enlightening, but it's blunt statements like those that at times are most revealing.
After all, Stevens had just watched Horford torch Washington with a 19-point, seven-assist, six-rebound, three-block effort. It was exactly the kind of performance Boston hoped it'd get from Horford this season after handing him a four-year, $113 million contract over the summer and beating out other playoff teams like the Thunder, Hawks and, yes, the Wizards, whose front office no doubt spent part of Wednesday evening wondering what could have been as they watched Horford dominate on both ends.
There he was, pulling down defensive rebounds and taking the ball coast-to-coast. There he was, using his 6'10", 245-pound frame to stifle the electric John Wall anytime he dared to wander into the paint. There he was, setting back-breaking screens and tossing pinpoint passes and leveraging the threat of his much-improved outside shot (more on that later) into wide driving lanes for his teammates all over the floor. 
"I think Al brings so much to this team," Celtics guard Avery Bradley told reporters after that game. "He's a veteran leader. He's been in this position before. Oh, man, I just really enjoy playing with him."
Mitchell Leff/Getty Images
Bradley isn't the first one of Horford's teammates to feel this way. Which brings us back to the original question: What is it that makes Horford so good at turning an ability to execute the so-called little things into such game-changing plays?
"He really doesn't have any weaknesses," says Celtics big man Tyler Zeller. "He kind of does a little bit of everything."
OK, we're getting somewhere, but that's still not really answering the question. Maybe one of Horford's former teammates can provide a bit more insight? Williams, the former Hawk who's now with the Charlotte Hornets, is quick to point out that Horford always makes the right basketball play, be it the extra pass or sliding over into the paint to help stifle an opposing drive. But then he brings up something else.
"When you go over a scouting report, everyone knows where they're supposed to be, but still, not everyone does it every single time," Williams says. "With Al, though, that's not the case. He's going to be where he's supposed to every time down the floor, and that's contagious."
---
We can all agree: That stuff is great. Sharing the ball and playing a beautiful team-first style and all the rest. It's wonderful and inspiring and certainly has played a role in the Celtics' recent ascension.
But much of that talk overshadows just how skilled Horford is and just how perfectly his game jells with the new space-and-pace, guard-dominant NBA. After all, so much of what the Celtics do on offense—and remember, this was a team that had the NBA's eighth-best offensive rating during the regular season—can only be done because of what Horford is able to do.
Despite his height, Horford has always been a strong ball-handler and adept passer. This year, though, those skills have been utilized more than ever before, and even more so in the playoffs.
He's been Boston's second-most prolific passer—trailing only Isaiah Thomas in assist points created per game. He's drilled 53.6 percent of the 2.6 three-pointers he's attempted per contest (to go along with 15.5 points, 7.9 rebounds and 6.0 assists). He's also assisted on a team-high 11 of Thomas' baskets, many of which have come off dribble handoff play that allows Thomas, who not coincidentally morphed into an MVP candidate the moment Horford joined his team, to operate off the ball and that the two have perfected. During Game 5 the Celtics even ran a pick-and-roll with Thomas as the screen and Horford the ball-handler.
Brian Babineau/Getty Images
"What makes Al unique is that he's playing center, but he's such a great shooter," says Kyle Korver, who played with Horford in Atlanta. "That makes any action with him and Isaiah really hard to guard. You have to stick with both, and that opens up all sorts of lanes."
None of this came to be so by happenstance. For years, Horford has worked with a shooting coach named Larry Turnbow. When he was younger, Horford, while shooting, would cup the front of the ball with his off-hand. It took years to fix the flaw, and it wasn't until last year that Horford even began regularly launching shots from downtown.
"His outside shooting is the biggest improvement I've seen in his game," Williams says. "And him being able to stand out there and knock it down, giving the Celtics five guys on the floor who can shoot, it really changes the game." 
Turnbow also drilled into Horford the importance of hitting shooters squarely in the hands right above the waist, an area where Korver says Horford now excels. 
All the while, Horford's also been tasked with manning the Celtics' defensive back line, making him the rare player who can play like a guard but defend like a big man.
He evolved his skill set, at 30, into exactly what the Celtics needed to win.
And if that's not enough, don't be surprised to see him sneaking his hand under the couch to pull out whatever extra they need.
All stats via NBA.com unless otherwise noted.
Yaron Weitzman covers the NBA and other things for Bleacher Report. Follow him on Twitter: @YaronWeitzman.