Tottenham Hotspur: 5 Things Spurs Need to Compete with United, City and Chelsea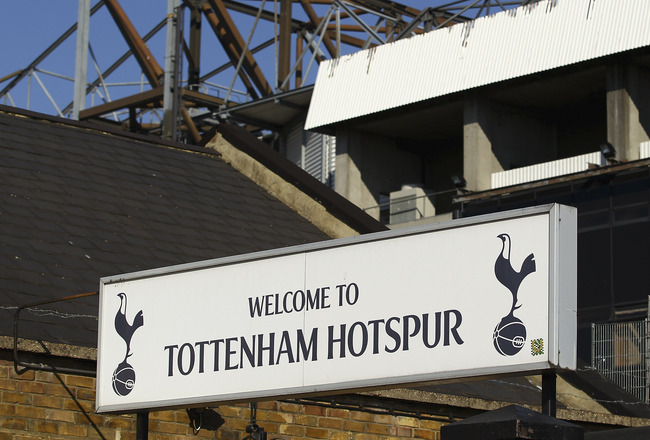 Julian Finney/Getty Images
Rejoice, Spurs fans! Rejoice! Well, almost. It seems Tottenham Hotspur, as a club, have been on the rise in recent years. They've had their first taste of Champions League football, they have an excellent record against bitter rivals, Arsenal, and they are constantly mentioned as top four contenders again this year.
That's all well and good but what is needed to push it over the top? What do Spurs need to finally establish themselves as a "Big Four" club? I don't know if anyone knows for sure but I'm about to give it my best shot.
A Filthy Rich Owner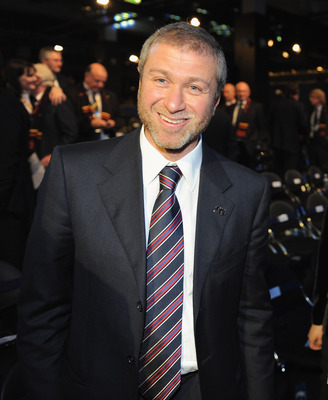 Michael Regan/Getty Images
It must be nice to be a club like Manchester City or Chelsea or, more recently, Paris Saint-Germain and Qatar Investment Authority. With plenty of money to buy any player that is needed, it's no wonder why these clubs are successful. Why can't a mega-rich investor or investment group come along and pick up humble Tottenham? If anyone reading this happens to have billions of pounds/dollars/euros to their name, don't be hesitant to run out and invest it at the Lane.
Talent Development
Julian Finney/Getty Images
While we all wait for the wealthy investors, talent development will have to do. This is how the poor teams try to compete with the money teams. Ideally, it's nice to have both, like United to some extent and Arsenal.
This strategy is so successful that teams like Everton have employed it with almost no financial backing and had some fairly good results. An average finish of 6th since 2005 isn't bad for a team that barely has two coins to rub together.
Spurs should continue to develop the talent that has proven successful thus far. Kyle Walker and Jake Livermore are great examples of young players rising from the bottom to make an impact at the highest level. This needs to continue. Until the wealth comes in, developing young players and using them or selling them will have to do.
Buying When It's Right and Selling When It's Smart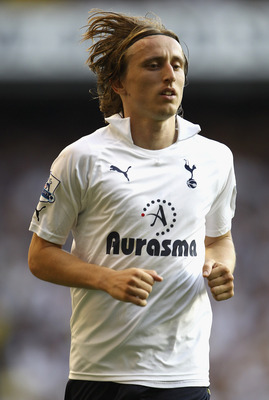 Julian Finney/Getty Images
Whether you wanted to sell Luka Modric or keep him at all costs, one thing is sure—successful clubs tend to buy when it's right and sell when it's smart.
Manchester United, for example, bought when it was very right with Javier Hernandez and sold extremely smart with Cristiano Ronaldo. United has definitely had their failed experiments through the years but when you find that diamond in the rough, it can yield great results.
The moral of this chapter is that if someone will pay, no player is worth keeping "at all costs"—just like no player is worth paying "any price." The truly successful clubs don't operate by throwing cash around insensibly. I can imagine this statement will spark some argument. If it does, go out and read Soccernomics by Simon Kuper and Stefan Szymanski.
Players Playing Well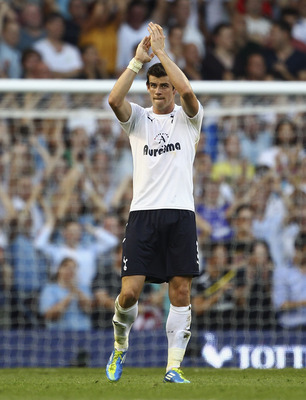 Julian Finney/Getty Images
This is the root of sports. To win, players must play well. If Tottenham want to be a "Big Four" club, the players need to play well—all the time. It helps to have players that are exceptionally talented, of course, but it's no use to have world-class players taking up huge wages and playing poorly. The answer to this problem can be found on the previous slide (selling when it's smart).
The other side to this coin, as I just mentioned, is having talented players. Usually, the team with better players wins. So all of the points in this article come back to the task of trying to acquire better players, who play well together, for cheap. Isn't that simple? Yes. Yes it is. But it's a "simple" job that managers have. Until I get my first managerial position, I'll leave the man managing to the managers. Say that ten times fast.
All the Extras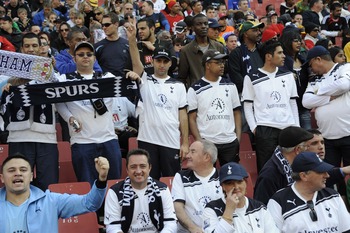 Gallo Images/Getty Images
This last point mops up all the extra stuff. Bigger, better stadiums are a must for a top level club. A large and supportive fan base is also necessary. The bureaucracy of the club must work efficiently. This means decisions about sponsorships and promotions and marketing etc. must be handled the right way. What is the right way? I don't think anyone knows the answer to that. If I was incorrect in this assumption and someone reading this happens to know the right way, please enlighten me.
Keep Reading

Tottenham Hotspur: Like this team?