Liverpool Transfer Options: 10 Potential Signings to Crack Asian Market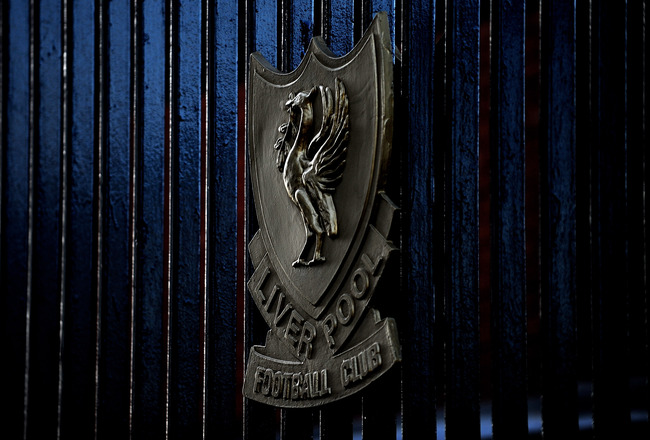 Laurence Griffiths/Getty Images
People often wonder where Manchester United's incredible revenue comes from, and the answer is very simple: Asia.
United have been major players in the Asian market for over a decade and have made untold amounts of money from sponsorships, endorsements and merchandising sales in that time.
They originally broke the Asian market on the back of Peter Kenyon's brain, and David Beckham's looks. Since then they have strengthened their stronghold over Asia with the signing of Park Ji-Sung who is hugely popular in both his homeland of South Korea, and other regions of Asia.
Liverpool's owners, Fenway Sports Group, have made it known that they intend to maximize Liverpool's potential lines of revenue all over the world, and it's very clear that Asia is part of the masterplan.
Liverpool toured Asia during the summer and have been making considerable efforts to raise the club's profile in the region. With over half the world's population residing in Asia, it's easy to see why it's an important region to break into on a large scale.
In April of this year, representatives of Liverpool's chief sponsor, Standard Chartered, stated that it was the company's belief that the best way for Liverpool to break the Asian market was to sign an Asian player whose marketability they could take advantage of.
During the summer transfer window, Liverpool appeared to be on the verge of doing so as they were linked with South Korean Park Chu-Young of Monaco for the better part of two months, and the player himself turned down a number of other moves in the hopes of securing a move to his favourite club.
Unfortunately the move never materialized and he eventually made a move to Arsenal, for whom he has yet to feature.
While the Park Chu-Young deal failed to materialize in the summer, I believe Liverpool may once again look to sign a top Asian player in the January transfer window for both footballing and commercial reasons.
In this article I have set out ten potential signings for the Reds. I have listed three South Koreans and four Japanese, all of whom I believe are good enough to become top-class players for the Reds. I have also listed three potential signings who would be purely for marketing purposes.
I hope you enjoy the article.
Koo Ja-Cheol
Age: 22
Nationality: South Korean
Current Club: VfL Wolfsburg
Koo Ja-Cheol is an exciting attack-minded midfielder with a penchant for scoring spectacular goals and leading defenders a merry dance with his ability on the ball. He may not be a name many people are familiar with right now, but that will change over the next few years.
Having made his name for Jeju United and the Korean national team, Koo was the subject of much interest from European clubs this past January. Liverpool were among those linked with a move for the South Korean star, but ultimately never made a bid for Koo.
Known as "The Prince" in his homeland, he is quickly becoming the most popular player in Korea. His marketability is huge and he would repay his transfer fee in double quick time in merchandising sales alone.
He's not just a player that's worth signing for his off-field appeal though—this boy can play. He's got great passing skills, excellent vision, quick feet and is a very good dribbler.
His versatility is a big factor and he's capable of playing anywhere in midfield, or in the hole. That's the type of player Liverpool needs, and for me, Koo Ja-Cheol would be a very good signing for Liverpool at the right price.
Ki Sung-Yueng
Age: 22
Nationality: South Korean
Current Club: Glasgow Celtic
Ki Sung-Yeung is known as the Korean Gerrard, and while there are similarities in their games, when I watch him play I just feel like I'm watching a young Xabi Alonso with a bit more pace.
Ki may have the best passing skills in Britain right now, and I don't write that in any sort of attempt to overstate his ability. His ability to pass to ball is simply breathtaking at times. There's not a pass on the pitch he can't make; with either foot.
Ki is equally comfortable knocking a simple five-yard pass to a teammate as he is pinging a 60-yard pass from deep inside his own half to a teammate bursting toward the opposition goal.
He's also more than capable of the type of defence-splitting pass Liverpool have been missing this season. The great thing about Ki is that he knows when to make each type of pass and rarely tries to force things.
As I mentioned, he's two-footed, although his right is the stronger of the two. He's also quick, a hard worker and skillful with the ballt. What strikes me most about him is his composure. That's where I see the comparison to Xabi most—aside from the 60-yard passes of course.
Ki never seems flustered, rarely makes a rushed pass, and finds that extra yard of space that is always the sign of an intelligent player.
He is very popular in Korea and has also won over the Celtic fans since moving to the Glasgow giants.
Liverpool were linked with Ki when Charlie Adam's deal seemed to be floundering, and personally, I hoped we would sign Ki rather than Adam. Truth be told, nothing I've seen this season has changed my mind.
I believe he would be a fantastic signing for Liverpool and has the potential to grow into a world-class player.
Son Heung-Min
Age: 19
Nationality: South Korean
Current Club: Hamburger SV
Reputed to be the best striker South Korea have produced since the great Cha Beum-Kun, Son Heung-Min was born to score goals. And boy can he score from just about anywhere.
Tap ins, screamers from 30 yards, headers, you name it, this boy can do it. What's more is that he loves doing it. His attitude reminds me of that of Liverpool's own Luis Suarez. A player who loves to play football, but lives to score goals.
He is still building up his fanbase in his homeland having left at a young age to join the youth set up at his current club, but he's building it pretty quickly and has already shown his quality in both the Bundesliga and international stage.
In my opinion, Son would make a good signing as a backup striker who could potentially grow into a starting role in the next few years. He has limitless ability and has already been nicknamed "The Korean Muller" by the adoring Hamburg faithful.
Shinji Kagawa
Age: 22
Nationality: Japanese
Current Club: Borussia Dortmund
Is there a faster rising star in world football right now than Dortmund's Japanese magician?
For those of you who've spent the last 14 months living under a rock, in a coma or on some sort of expedition to North Korea where the celebrations stemming from their triumphant World Cup campaig—during which they defeated Brazil—are still in full swing, let me introduce Shinji Kagawa.
Signed by Dortmund in the summer of 2010 from Cerezo Osaka, Kagawa was expected to be mainly a role player who, in time, could possibly develop into a starter for the German giants.
It would appear that when Bayern manager Jurgen Klopp was explaining this grand plan to Kagawa that something got lost in translation, because there was none of that role player nonsense to be had for him. He immediately established himself as a key player for Borussia and would go on to win the Bundesliga at a canter.
Kagawa missed a number of months in the second half of the season due to injury, but his performances beforehand were simply fantastic. Over the course of the season, he scored 12 goals in 28 games. Not a bad return for an attacking midfielder in his first season in the Bundesliga.
Kagawa has everything you want from an attacking midfielder/second striker/winger hybrid type player. He's quick, skillful, a great finisher, an excellent passer and a team player. The only thing that will stop Kagawa becoming a world-class player is injury; it's as simple as that.
Liverpool have been credited with interest as recently as last week, and while he has unsurprisingly also attracted the interest of other top clubs, I would be confident that Liverpool could land him should they wish to.
His price will likely be in the region of £16-20million, and while I initially felt that was too much for him at this point in his career, when you take into account his potential and his popularity in Asia, it might end up being a steal.
Keisuke Honda
Age: 25
Nationality: Japanese
Current Club: CSKA Moscow
Let me first say that I believe Honda is one of the most overrated players in world football. I'm not saying he's not wonderfully talented, I'm simply saying that he's never produced the goods on a consistent basis at the highest level, and is undeserving of so much praise.
With that being said, he would represent a good signing for Liverpool for a couple of reasons.
First and foremost, he is hugely gifted and capable of brilliance when the mood strikes. He has the passing, dribbling and shooting ability to be one of the world's great players.
Secondly, he would be reasonably priced for a player of his talent and potential.
Finally, he's HUGE in Japan and would probably repay his transfer fee in record time via jersey sales alone.
Oh, and as an added bonus, he's arguably the best free-kick taker in the world.
He's been linked with Liverpool on a number occasions the past few years, and Kenny Dalglish might just be the man to finally unlock his seemingly endless potential.
Takashi Usami
Age: 19
Nationality: Japanese
Current Club: Bayern Munich (on loan from Gamba Osaka)
When Bayern Munich nabbed this boy on loan, they got themselves a real gem. Usami is a player of huge potential who you are going to be hearing a lot of over the next few years.
It's really hard to determine what his best position is. He's at home on either wing or upfront, and quite simply, he looks a potential superstar in any role.
Blessed with great pace and some of the best dribbling skills you'll find, Usami is also an accomplished finisher who's very comfortable in front of goal.
Bayern have first option on him to make the loan deal a permanent arrangement in the summer of 2012, and I can't see any reason they wouldn't make it so.
However, if they have themselves a brain-fart and don't push it through, then Damien Comolli should be on top of things and lock this deal.
Ryo Miyaichi
Age: 18
Nationality: Japanese
Current Club: Arsenal
This boy has to be seen to be believed. He is one of those players that, no matter what club you support, you can't help but get excited about watching.
He was signed by Arsenal in January of 2011 and immediately loaned to Feyenoord, where he set about tearing up the Erdivisie with some scintillating display.
He's been nicknamed the Japanese Messi, Japanese Ronaldo and Ryodinho due to comparisons with Brazilian legend Ronaldinho. Personally, I think his game is most similar to Ronaldo, the Portuguese one that is, rather than Messi or Ronaldinho.
He's blessed with fantastic pace and the ability to make defenders wish the ground would open up and swallow them. He also knows how to score goals.
It's unlikely that Arsenal would initially be willing to sell, but they seem to have plans to utilize Theo Walcott and Alex Oxlade-Chamberlain as their wingers in the coming years, which would block Miyaichi's path to the team. And with Arsene Wenger being Arsene Wenger, he might be swayed by a substantial bid.
The thoughts of Miyaichi on one wing and Raheem Sterling on the other makes one smile.
One final thing: keep an eye on the Japanese national team over the coming years. With players like Miyaichi, Usami, Honda and Kagawa, they could become a real force to be reckoned with.
For Financial Benefit Only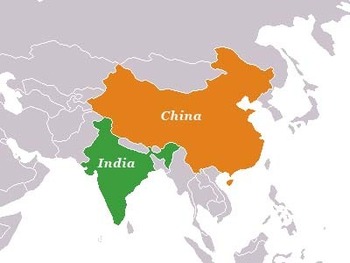 Name: Huang Bowen
Age: 24
Nationality: Chinese
Current Club: Jeonbuk Hyundai Motors
Huang Bowen is a player I first saw play way back in 2005 as a 17-year-old and someone I've kept a roving eye on ever since. He's a tough and talented midfielder who can play as a defensive midfielder, or as a pure central midfield. He won't wow you, but he's a tidy passer of the ball who's not afraid to put his foot in and will run for days.
Since moving to Jeonbuk from Beijing Guoan, he's turned in a string of impressive displays and seems to be stepping his game up after a couple of seasons where his progression seemed to stall.
He's China's best player in my opinion, and while I don't for one second think he would be good enough to start for Liverpool I do think he could be a solid squad player, a la Park at United. To be fair, even if he's not good enough, he's still worth signing.
His potential as a marketing tool is endless. Chinese people are sports mad and the interest in football is growing at an impressive rate. Chinese people also like to support their own when they go abroad, as they see them as ambassadors of their country.
With China being the world's fastest growing economy, and having the world's largest population, signing the best Chinese player is a move that definitely makes sense.
Name: Lalrindika Ralte
Age: 19
Nationality: Indian
Current Club: Churchill Brothers S.C.
Name: Sushil Kumar Singh
Age: 22
Nationality: Indian
Current Club: United Sikkim F.C
Truth be told, I know very little about these two other than they are considered the brightest talents in India. They are already very popular players and have the potential to be big marketing tools in their homeland. And with India currently one of the world's fastest growing economies, that might be a revenue source Liverpool want to tap into.
My Personal Choices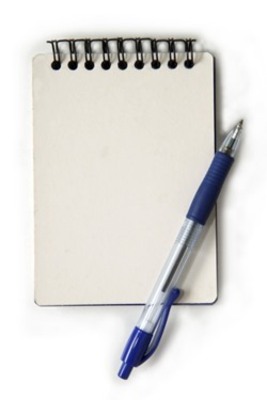 I am of the opinion that if Liverpool are going to make a splash in the Asian market, they should do so in a big way. None of this "less is more" nonsense. "Go big or go home" is the way to go.
I think Liverpool should sign one player from each of my three little groups. A Korean for footballing and marketing reasons, a Japanese for football and marketing reasons, and a player for marketing reasons in the off-chance that he might be a good enough player.
I truly believe that any of the three Koreans, or four Japanese players, would make great signings for the Reds, while any of the last trio would bring significant revenue to the club's coffers. Still, I have personal choices of my own.
From the Korean trio, Ki Sung-Yueng of Celtic is the best option for Liverpool. He fits the Liverpool style of play, he's a Liverpool fan who wants to play for the club, he would be reasonably-priced, and he's already acclimatized to that lovely British weather we all know and love.
From the Japanese foursome, although I would love Usami and Miyaichi, I can't look past Kagawa at this time. He's good enough to walk into the Liverpool team right now, his style of play looks perfect to play in a team built around Luis Suarez, and he's got all the potential in the world.
From the trio I listed purely for financial reasons, Huang Bowen is the best option for me; purely because, as mentioned, I know very little about the two Indian players and I've been following Bowen on and off for a number of years now. He'd cost next to nothing and the Chinese market is the biggest one to explore.
Thanks for Reading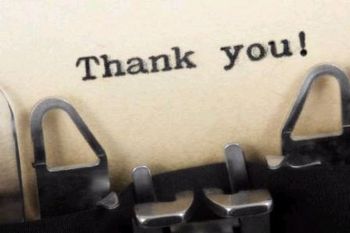 I hope you've enjoyed the article, thanks as always for taking the time to read.
I would also ask you to also read the Premier League Roundtable myself and a number of other writers have been publishing over the last couple weeks. I think you'll find it enjoyable.
Feel free to follow me on Facebook and Twitter to keep up to date with my latest ramblings and rants, and check out my homepage for a complete archive of my work on Bleacher Report.
Keep Reading

Liverpool: Like this team?