UEFA Champions League:Glasgow City Prepare for Historic Night in Women's Last 32
September 29, 2011
You know the feeling, kick off is close, your palms are sweaty, your heart is beating. In your heart and mind you are prepared and now just have to do the business on the field. Do what you do, do what you have trained for, the biggest game of your career is upon you.

This week is European week, but Thursday 28th September holds something special for us as the women of Europe stand up, take aim and take to the field for the Champions League round of 32.
Scotland's top women's football side, Glasgow City, have already made the history books by reaching this stage of the competition and today began their final preparations for their knockout match against Icelandic Champions, Valur Reykjavik.
This is the first time a Scottish women's team has ever reached this knock-out stage of the competition and the first time a UEFA Women's Champions League match has ever been played in Scotland.
The difficulty of the task that lies ahead of the team isn't lost on the coach or players as they remain as the only amateur side left in the competition but currently sit side by side with such illustrious sides as Arsenal, FFC Frankfurt, Potsdam and last year's winners, Lyon.
Speaking ahead of the big match, City Head Coach, Eddie Wolecki Black commented on the Glasgow City website, "We are up against a team who have been regular competitors at this level of European competition. Valur have been the top side in Iceland for many years and only two weeks ago relinquished their league title. Therefore we will be facing a team that is hurting and there is no doubt they will arrive at Petershill looking to win. It's in games like this we have to be 100% focused because it's the small details that will decide who goes through. I knew before the draw was made that the seeding structure meant we would face a very strong team. Icelandic teams traditionally are athletic, physically strong and dangerous from set pieces as well as having a lot of quality. If we play how we can and maintain our level then the team has every chance of reaching the last 16 of the competition. The players know what they have to do to be competitive and staying true to our style of play is the ultimate aim."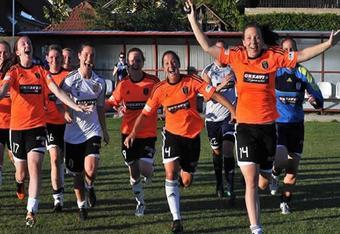 Glasgow City Vice Captain Leanne Ross also said for their website, "The girls are really looking forward to the match. We are well aware of its historic importance in being a first and we are all absolutely delighted to be taking part in a game of this magnitude on our home patch. The players are extremely focused and will be doing everything they can to get a result tomorrow to take over to Iceland next week. We know Valur are the favourites, they have been here before many times. However, we are confident in our own ability and it would be fantastic if the nation turns out to support us on the night."
UEFA Women's Champions League
Round of last 32
Glasgow City vs. Valur Reykjavik
Thursday 29th September, 7.45pm
Petershilll Park, 30 Adamswell Street, Glasgow G21 4DD
Tickets Priced Adults £5, Children/OAP'S £2
The round of 16 draw has already been made and should results go favourably for the Glasgow side on Thursday in Petershill and next week in Iceland, the Scottish ladies will almost certainly face 1. FC Turbine Potsdam who lost in last year's final to Lyon but won the competition the year previously.
Matches were played on Tuesday and Wednesday of this week with the following results already entered.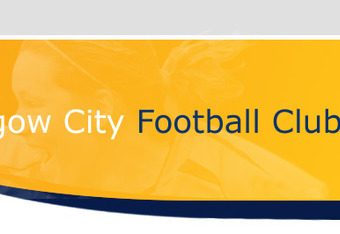 It will be a tremendous evening for the team of players on Thursday, one that will live long with them. From a Scottish point of view, we wish the ladies well and hope for a great night of football, one that could change their lives forever!
Marc Roseblade is a Contributor for Bleacher Report as well as Not Just Scottish Football and youth development reporter for Ayr United Football Academy. All quotes are obtained first-hand unless otherwise stated.