Top 10 All-Time Best Premier League Goalkeepers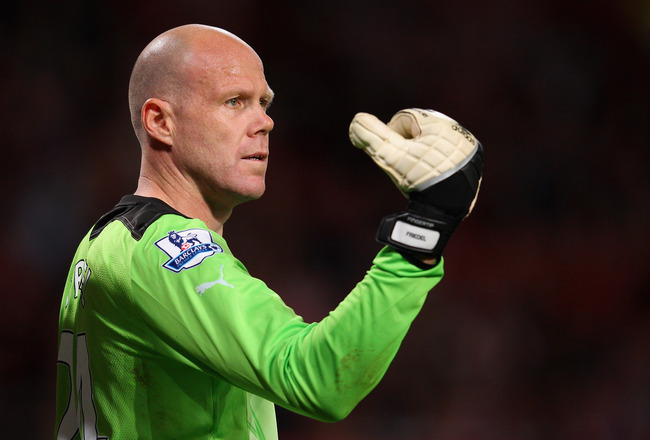 Alex Livesey/Getty Images
It can be a frustrating life being a goalkeeper: at times being under appreciated in a team's success, yet also being the easiest scapegoat when a team falters.
The Premier League has provided a rich history of classy goalkeepers, but who do you rate as the best?
I've been tasked with ranking the top 10 all-time best Premier League goalkeepers, so read on to find out.
10. Tim Flowers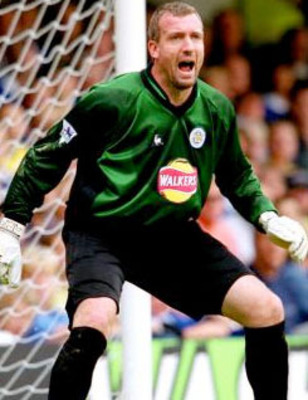 There was a reason Blackburn Rovers shelved out a then-British goalkeeper transfer record of £2.4million for Tim Flowers—he could keep.
Often remembered for being on the wrong end of the most unusual goals in football history, Flowers doesn't receive the credit he deserves.
He's a two-time PFA Team of the Year member and was an integral part of the Blackburn Rovers' winning the 1993-94 Premier League and finishing second in the 1992-1993 season.
9. Nigel Martyn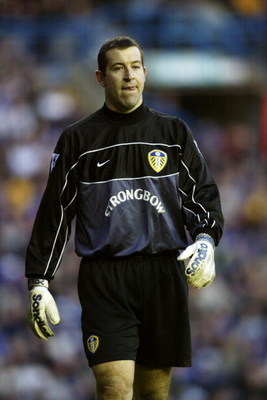 Nigel Martyn was the first British goalkeeper to garner a £1 million transfer fee when he moved to Crystal Palace.
Though it was his tenure at Leeds United which cemented his reputation as one of the league's best ever shot-stoppers.
Martyn has the third-most clean sheets in Premier League history and was voted into the Leeds United team of the century.
8. David James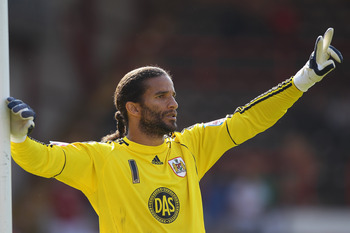 Michael Steele/Getty Images
At 41 years of age, David James still looks in top shape.
He was called Calamity James for a reason and if not for his occasional lapse in concentration, he'd rank higher on the list.
He holds the record with most Premier League clean sheets.
7. Brad Friedel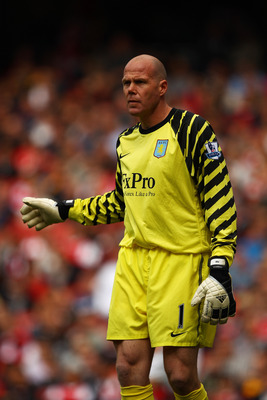 Richard Heathcote/Getty Images
When Tottenham Hotspur faced Manchester United, it was clear that the oldest player on the field, Brad Friedel, had out-kept highly rated youngster David de Gea.
Therein lies what makes Friedel so good: his consistency. It is something Blackburn Rovers found out for 11 seasons.
He is one of the few goalkeepers to score a goal in the Premier League.
6. Shay Given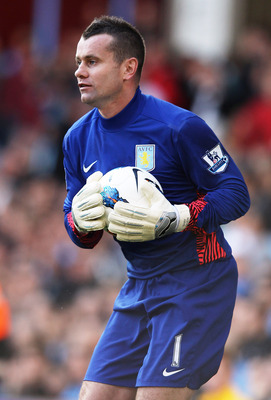 Ian Walton/Getty Images
Season after season, Shay Given was Newcastle United's saviour, whilst staying loyal to the Toon.
Given left for Manchester City but was usurped by the talented Joe Hart.
For a while, Manchester City had one of the greatest one-twos in the goalkeeper department since Petr Čech-Carlo Cudicini.
Given has recorded over 100 clean sheets in the Premier League.
5. Pepe Reina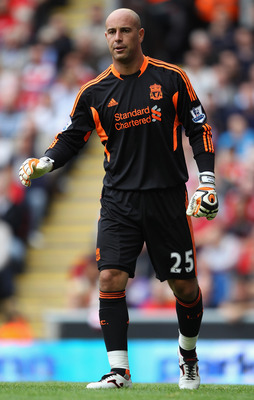 Clive Brunskill/Getty Images
To think: Barcelona let go of Pepe Reina and ended up with Víctor Valdés.
Reina enjoyed a meteoric rise at Liverpool conceding only 29 goals in his first 50 games.
A truly outstanding goalkeeper, there is no doubt he has done his father, Miguel, a goalkeeper for Barcelona, proud.
4. Edwin Van Der Sar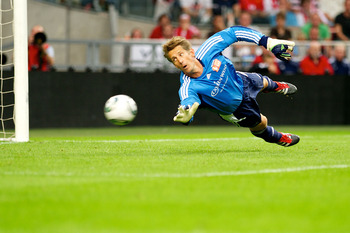 Getty Images/Getty Images
Like the great Peter Schmeichel, ever-reliable Edwin van der Sar has left an unenviable task for his successor to fill.
For Schmeichel, his successor was Mark Bosnich, who never quite fulfilled his promise.
For van der Sar, his successor is David de Gea, who has had a bumpy ride to say the least.
3. Petr Čech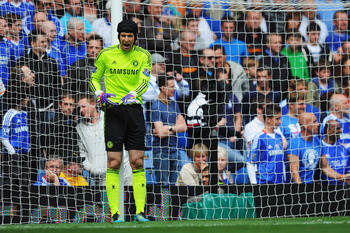 Mike Hewitt/Getty Images
For me, Petr Čech was destined to be the greatest goalkeeper in the Premier League until that fateful day when Stephen Hunt left a trailing boot.
Čech has never quite been the same since recovering from that skull fracture.
Yet last season, he was Chelsea's best player and showed he might be able to capture remnants of the form he had several seasons earlier.
2. David Seaman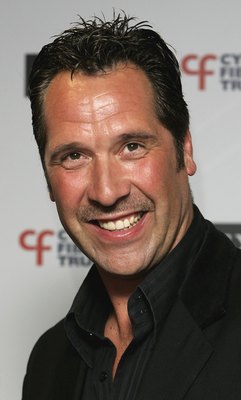 Gareth Cattermole/Getty Images
David Seaman is a classic example of longevity, and going by the picture, he sure looks a lot better than he did during his playing days.
He was an exceptional goalkeeper season in, season out during the 1990s.
Sure, he played on past his prime during the 2000s, but it doesn't taint his reputation.
If anything he can tell the story of how a 16-year-old Everton prodigy Wayne Rooney left him grasping at thin air or how a young Ronaldinho's cheeky 42-yard lob dumped England out of the 2002 FIFA World Cup.
1. Peter Schmeichel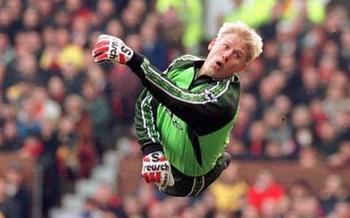 He is a Five-time Premier League champion, member of the PFA Team of the Century, has a Save of the Decade, is a four-time UEFA Goalkeeper of the Year and is an English Football Hall of Fame inductee.
The greatest Premier League goalkeeper ever—Peter Schmeichel.
Please also read Forget About the Red Card, Fernando Torres Is Back.
Keep Reading