Manchester United vs. Chelsea Live Blog: Matchday Updates, Scores and More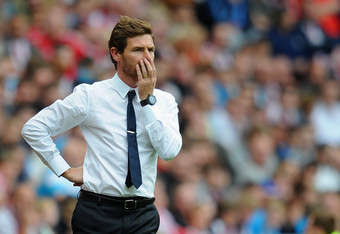 Michael Regan/Getty Images
The Chelsea-Manchester United matchup is one of the Premiership's most anticipated, with both sides performing at the top of the league so far this season. United return to Old Trafford this weekend following back-to-back league wins by five goals or more. Chelsea are coming off a strong start to their Champions League campaign with a 2-0 victory over Bayer Leverkusen, making them the only EPL side to win their opening Champions League match.
The Chelsea-Man United rivalry lacks the territorial pride and prejudice of say, the North London derby or the long history of United's rivalries with North West neighbors Liverpool and Manchester City. What makes the Chelsea-Man United rivalry a must watch is that, as top-table sides, both will inevitably have a lot to prove when they face off (for more on this, read BR columnist Mike Hytner's history of the rivalry).
This time around, it's the Blues who have more on the line, with this match being the first major test for new manager Andre Villas-Boas, and potentially a crucial moment for hounded striker Fernando Torres. Torres, whose goal drought led to his removal from the first team against Sunderland, played very well against Leverkusen, but has yet to score a second goal for Chelsea. Whatever happens to him later in the season, his next few performances will likely be used as evidence.
The Blues are without Didier Drogba, out for another week following a concussion, making Anelka/Torres or Anelka/Sturridge likely striker combinations. What we're perhaps most likely to see is Torres flanked by Mata and Anelka in 4-3-3.
Manchester United are missing a few regulars, including Nemanja Vidic, still sidelined with a calf injury, midfielder Tom Cleverley (foot), Rafael (shoulder) and Danny Welbeck is doubtful (hamstring). Expect Ferdinand to come in for the United captain, flanked by Patrice Evra, Chris Smalling and Phil Jones in the back four; while veteran Michael Carrick will likely step in for Cleverley.
Come back tomorrow afternoon for live updates, scores, analysis and more.
Can't wait until tomorrow? In the meantime, check out Allan Jiang's predicted starting lineups for tomorrow's matchup.
Full Time: A thoroughly entertaining game of football above all, with both sides pulling out all the stops offensively. Chelsea put in a strong effort, with Fernando Torres finally breaking his goal drought and contributing plenty of power to the attack, but his eleventh-hour miss may have been the death knell for Chelsea.
But the day was decidedly Manchester United's, and despite a sluggish performance from Wayne Rooney, he still came away with a goal and the team's young wonderkids - Phil Jones, Jonny Evans (alright, so he's not a kid) and Chris Smalling - provided some solid assists and in Smalling's case, a goal. But United's power today was in the midfield, with cracking performances from Ashley Young and Nani, who came away with a great goal in his 100th league appearance.
Man of the Match: Nani
It's over. United take it, 3-1.
Injury time. Rooney comes from offside to cross to Berbatov, who just misses the goal.
Nice cohesion between Nani and Young, but Cech stops Rooney's header and a fourth goal eludes United.
Yellow for Fletcher at 84'.
Torres comes into the clear, stays onside, ready to fire a scorcher and misses the goal completely. Not a good end to what has been a strong performance, but there's still time. The home crowd at Old Trafford is loving this.
Another missed attempt for Rooney, whose shot just knocks off the side of the goal.
Cole is booked after a sliding tackle that sends Chicharito falling. The Man United striker is being led off and Dimitar Berbatov will step in to finish out the match in his stead. John-Obi Mikel also comes in for Chelsea.
Stat time: Chelsea have more than double the goal attempts to United, 19 to 8.
A resurgent Torres gets past the United defense for a great shot, but De Gea saves. He rebounds and goes overhead on the attempt. He is playing more like a headlining player though than he had been earlier in the season.
Lukaku in for Sturridge at 68'.
Chelsea looking more aggressive on the defensive end as well. Evra breaks free with the ball but is quickly subdued in a maneuver that ends in a lot of falling.
Two subs for Man United at 61': Michael Carrick goes in for Anderson and Antonio Valencia replaces Chris Smalling.
Whoa, Nani. As he fires for his second goal, the blast bounces off the top of the goal and he's tripped up by Bosingwa on the second attempt. Rooney takes the penalty shot, which goes way wide and lands Roo on his bottom.
Terry's booked for Chelsea's second yellow of the match.
Blast from Mata pushed just outside by De Gea. We're in for an exciting second half.
Meireles sets up an attempt for Mata, who slides to catch up to it and can't quite make it. Overall, Chelsea's setting the offensive pace so far.
And what do you know? 43 seconds in to the second half, a lightning-quick Torres takes a cross from Anelka to fire one past De Gea. Chelsea is on the board and Torres' goal drought is over! 3-1 United at 46'.
Second half about to get underway. Nicolas Anelka goes in for Frank Lampard. Maybe he can be the missing link to Chelsea's attack and get some results.
Half Time: Both sides have shown really great attacking games, with Chelsea showing great persistence and assertiveness on the United half, but the first half was decidedly Man United's in terms of possession and goal-scoring, with Rooney's last-minute goal putting the Devils up 3-0 and spelling trouble for Chelsea. The Blues aren't out yet, but can they maintain the momentum they've shown in the first half and make some strides when they've got a three-goal deficit to deal with?
GOAL! Rooney bags his first goal of the match after a cracking passing exchange with Phil Jones. Nani gets the ball and stumbles, but Jones recovers and sets up a clean shot for the Roo. United 3-0 as the half draws to a close.
It looked for a second like we were going to see back-to-back goals for United. Young fires one from the side, but Cech is there to stop it.
GOAL! Nani curls past a pair of Blues and fires one in the back of the net with room to spare. Obligatory celebratory backflip follows. United now up 2-0 at 36'.
AND ANOTHER ATTEMPT. Some good connections, but Sturridge's shot goes straight into the arms of De Gea.
WHAT A DRIVE. Mata fires to Torres, who gives up the ball to square an easy shot for Ramires, but he aims right for De Gea. Wondering why Torres didn't try to fire one in himself. But lots of initiative and great efforts from the Chelsea offense. It's only a matter of time before they sink one in.
This article is
What is the duplicate article?
Why is this article offensive?
Where is this article plagiarized from?
Why is this article poorly edited?

Manchester United: Like this team?