Shaun Wright-Phillips Transfer to Queens Park Rangers Was a Great Move for Both
September 15, 2011
David Rogers/Getty Images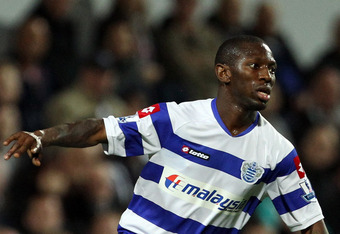 Clive Rose/Getty Images
While I am a long time Arsenal fan, I have always had a soft spot for Queens Park Rangers.  Several years back I attended an FA Cup third-round match versus Huddersfield at Loftus Road and adopted them as my secondary team. Therefore I was thrilled to see them win the Championship last season and get promoted to the Premier League.
At the same time, I have always been a fan of Shaun Wright-Phillips. First, he is the adopted son of Arsenal legend Ian Wright which gives him instant credibility with any Arsenal fan. Second, when given the chance to play, he is a dynamic and exciting player. His move to QPR during the recent transfer window should prove to be a great move for both QPR and Wright-Phillips himself.
During his first tenure with Manchester City, Wright Phillips was a regular first team player, making 153 appearances and scoring 26 goals. His importance to the team was highlighted by the fact that he was honored as Manchester City's Young Player of the Year each season from 2000-2003.
Wright-Phillips' success led Chelsea to make a £21 million bid for the winger in the summer of 2005, and he moved to the Blues, signing a five-year contract. In my opinion, while the transfer seemed like a major step up at the time, it may in retrospect have been a bad move for Wright-Phillips' career overall. That's because over the course of his Chelsea tenure, his playing time was limited for a variety of reasons.
During his time at Chelsea, Wright-Phillips played under three different managers and could never be sure of what his status was within the squad. Additionally, with Roman Abramovich pouring money in to the club, Chelsea was continually signing and unveiling new shiny superstars. This in turn led to some established players having to take a back seat and ultimately becoming expendable.
Unfortunately for Wright-Phillips, his lack of playing time in his first season at Stamford Bridge, along with a dip in form when he did get the chance to play, led to his being left out of the England squad for the 2006 World Cup in Germany.
Under Jose Mourinho and then Avram Grant, Wright-Phillips was not guaranteed a regular place in Chelsea's starting lineup. With the arrival of Luiz Felipe Scolari for the start of the 2008-2009 season, he soon found himself even further down the pecking order and eventually he was allowed to leave the club.
Wright-Phillips returned to Manchester City, where he had achieved his initial success, signing a four-year contract. He played regularly during his first season back in Manchester, but once Sheikh Mansour purchased the team in 2008, the writing was on the wall once again for Wright-Phillips. 
Mansour's spending would soon make Roman Abramovich look like an amateur. For a second time, Wright-Phillips found himself expendable as City snapped up players like a child opening presents on Christmas morning.
This led to Wright-Phillips deadline day transfer to Queens Park Rangers where he will finally get the chance that has eluded him since his initial move away from Manchester City. With Rangers looking to retain their Premiership status, Neil Warnock was astute in signing veteran talent such as Wright-Phillips, Anton Ferdinand and even bad boy Joey Barton. They all possess top flight experience and have played first-team football throughout their careers at other clubs.
While time will tell what Wright-Phillips still has left in the tank, at the age of 29 and a past history of success, this move was perfect for him to finally get out of the shadows and back on the front line where he can get back to what he does best and finally do some damage on the pitch.