Chelsea
Euro Qualifiers: Where Chelsea Players Can Be Seen on the International Break
Michael Regan/Getty Images
September 2, 2011
The 2012 European Championship qualifiers get underway again tonight. There will be some groups with teams that have jumped out to leads no one will catch, like Germany, which seems to always be the case with them. But in Group B, D, F and H, most of the squads are very much alive.
With the high stakes that are on the line, FIFA has declared today and next Wednesday to be for international competitions. Likewise, top divisions all around Europe have suspended play this weekend as their top players head back home for their matches.
But don't be alarmed, we can still watch all our favorite boys in blue competing for their countries. Here is a breakdown of who, when and where you can see all the Chelsea players impress the world in these matches.
England: Ashley Cole, John Terry, Frank Lampard
Friday, 2:15 ET                   Tuesday, 2:45 ET
@ Bulgaria                           vs. Wales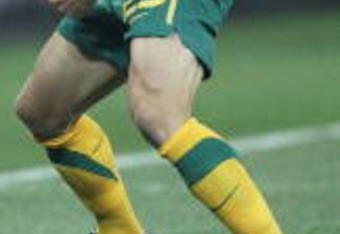 Streeter Lecka/Getty Images
Serbia: Branislav Ivanovic
Friday, 2:45 ET                   Tuesday, 2:30 ET
@ N. Ireland                       vs. Faroe Islands
France: Florent Malouda
Friday, 3:00 ET                   Tuesday, 2:30 ET
@ Albania                            @ Romania
Spain: Juan Mata, Fernando Torres
Friday, 2:45 ET                   Tuesday, 4:00 ET
vs. Chile (Friendly)          vs. Liechtenstein
Brazil: David Luiz
Monday, 2:45 ET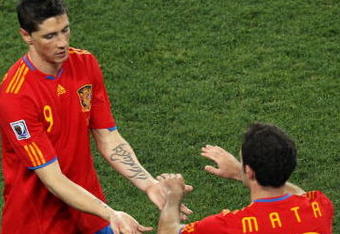 Streeter Lecka/Getty Images
@ London vs. Ghana (Friendly)
Belgium: Romelu Lukaku
Friday, 12:00 ET                 Tuesday, 2:30 ET
@ Azerbaijan                     vs. United States (Friendly)
Ivory Coast: Salomon Kalou
Saturday, 3:30
@ Rwanda (CAF)
Nigeria: John Obi Mikel
Sunday, 2:30 ET                                 Tuesday, 12:00 ET
@ Madagascar(CAF)                       in Bangladesh vs. Argentina (Friendly)
Like the new article format? Send us feedback!