Tottenham Transfer Analysis: Why Luka Modric Gamble Is Worth It
September 1, 2011
Ian Walton/Getty Images
Depending on who you believe, Chelsea's final bid for Luka Modric was either £40 million or a cash-plus-player offer of £30 million and Brazilian defender Alex.
Harry Redknapp told reporters today that he believed it to be a straight cash deal, but since that time other news outlets have speculated it was in fact the latter.
There was no "happy ending" for the diminutive Croatian who, for the past few months, has been involved in the most arduous transfer saga in recent memory not involving Cesc Fabregas. The bids, pleas, hearsay and all of that annoying will-he-or-won't-he nonsense are surely set to resume in January, as Modric made it clear to the end that he desired a move to Stamford Bridge.
At the point of hearing Chelsea's latest, massive offer for the disgruntled playmaker, many fans were astonished to learn that Tottenham chairman Daniel Levy was still sticking to his guns and refusing to let the player move on. 
Surely, one would think Spurs could have brought in two or three valuable players with that kind of money, whichever deal was the reality. If Alex was truly involved, Spurs would have received the added boost to their defense that they sought. Moreover, they would have been rid of one massive headache with a healthy dose of cash to digest and reinvest in the squad.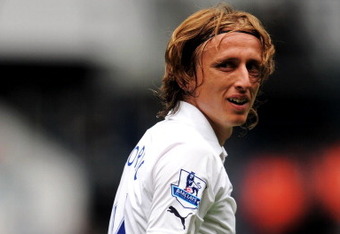 Michael Regan/Getty Images
Perhaps it was unwise to turn down such a massive sum of money. After all, Levy had done all the dirty work of playing hardball—and it worked. Chelsea had predictably spiked up their offer to the point of deadline desperation, as they always seem to do when Roman Abramovich sees a player he thinks he needs. It was the best-case scenario for Levy, and he passed it up.
Or was it really the best case scenario? Many critics are labeling this as a classic example of pride trumping reason.  Perhaps the premature firing of Martin Jol in 2007 could be pointed to as precedent for this kind of rash decision-making. But is Daniel Levy—a notoriously shrewd businessman who seems to always maximize profit—truly a tragic hero in this tale? I think he should be given a bit more credit than that.
Levy underwent a very similar transfer situation with Bulgarian striker Dimitar Berbatov prior to the 2008-2009 season. It was of course Manchester United who had turned the head of this particular superstar, and Levy eventually relented, receiving a monumental fee of £30.75 million in return. 
Levy had decided that the potential trouble that Berbatov would cause was not worth the risk, especially with loads of money on offer. So why, then, did he handle the Modric situation differently?
Most pundits will tell you that he is merely banking on the fact that Modric will be a professional, stick to his contract, and play well for the club once again. He is clinging to the notion that having Luka means Spurs are still a top club, while selling him would indicate submission.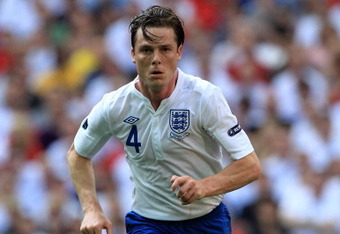 David Cannon/Getty Images
Harry Redknapp has stated several times that he believes his relationship with the player is good enough to restore his morale and get his head back in the right place. This is the face of Levy's gamble, but it is only one dimension of it.
Like all good card sharks and businessmen, Levy doesn't simply play his own hand—he plays the hand of his opponent. In this case, he stands in opposition to both Modric and Abramovich.  He understands the balance in the situation and proved in this transfer window that he knew how to get what he wanted out of Abramovich. Abramovich has shown his hand.
This is the reality of Roman Abramovich: he is not a savvy businessman. He is a child with a toy. He threw £50 million at Fernando Torres because he decided he wanted him—and what Roman wants, Roman gets. In the world of football, this creates a fun and exciting atmosphere for fans of the club.  In the world of business, the Russian is ripe for being ripped off.
Modric is the wild card in this scenario. There is a chance he will put his head down and get back to work for Spurs, proving that he can stick to his agreed contract with the club and act as a professional, perhaps even raising his stock in the process. There is also a chance that he will lash out at the club for refusing his transfer request, by causing problems in the dressing room, slacking off on the pitch or both. 
Levy realizes these are the possibilities; he is not ignorant of the situation. Rather, he seems to be more aware of it than many who would claim to know better. Abramovich's free-spending nature allows Levy to let the situation play out a little longer. So what did he do with this extra time? He bought insurance.
Levy insured Spurs' squad in the form of the veteran, tough tackling, hard working, reigning FWA Footballer of the Year: Scott Parker.
Yes, Scott Parker, now-former captain of recently relegated West Ham, is Plan B.  If Modric decides to kick up a tantrum and cause disruption in the team, he can rot in the reserves for a few months. In steps the cool English international to take charge. Parker may not be the dynamic playmaker that Modric has become, but he has plenty of offensive ability.
Furthermore, his defensive prowess exceeds that of Modric. He is relentless in his approach to the game, and that is the type of play that inspires others. Last and most important of all, he is a leader. Modric may have all the talent you could want in a central midfielder, but he is anything but a vocal leader, and Spurs could use a guiding influence at this stage. Parker is the perfect foil for a petulant Modric.
There is also the aforementioned chance that the Croatian does not put up a fight. If he plays his heart out for the club, possibly in the hopes of continuing to attract attention from elsewhere, Parker can still serve as a compliment. Spurs have use for his presence both in the dressing room and on the pitch regardless  It really is a win-win scenario for Levy—but wait, there's more.
By the time January rolls around, whether Modric has played up to expectations or not, Levy will have a better understanding of the situation. Modric will no longer be the wild card because he will have revealed his hand by this point as well. If Modric has performed well and will consider staying on, Levy can choose to keep him, perhaps even give him a raise. Maybe a successful first half of the season will cause the player to refocus his ambition on his current club. 
If Luka is still pushing for a move, Levy will not have lost a dime. With the way the January transfer window fits into the season, prices are always inflated compared to summer. Teams that are seeking one more piece to make a push for the title will open their wallets wider with a chance at glory staring them in the face. 
Chelsea are almost guaranteed to be in that very position. With both Manchester clubs immensely deep with talent and off to a hot start, the Blues are unlikely to be in pole position for the title. At the very least, Abramovich will want that one more piece to improve his plaything's chances. He always does.
Levy will have the opportunity to officially put Modric on the market if he wants, driving up his value even higher with competition entering the fray. Why should he accept any less than what Liverpool got for an out-of-form striker? In short, Daniel Levy knows what he is doing. More people should be applauding him for having the gall to actually do it.