Samuel Eto'o: Why Anzhi Makhachkala's Huge Transfer Is a Terrible Thing for Euro
August 24, 2011
European football has hit tough times. Well, some teams have felt it, but those like Anzhi Makhachkala have not.
The Russian oil tycoon Suleiman Kerimov bought the club in January and has been ready to splash his money to build the team.
He brought in Roberto Carlos already and now Samuel Eto'o is joining the club.
Eto'o is becoming the highest paid player in the world making a reported $29 million per year.
Eto'o sure has gotten almost every accomplishment a player can at club level and he is leaving Inter Milan on a move that appears to be only for the money and there is nothing wrong with it. What is wrong is what the game is starting to become.
The beautiful game has become dark at times. The money gets splashed to make teams appear more like all star teams and when one player does not match they are let go to bring in a new one.
Yes, many can point to Manchester City and say they are the prime example, but teams that have money to burn are popping up everywhere.
This year fans have witnessed Paris Saint Germaine go out and get owners to splash cash on big names to try to potentially end their title drought.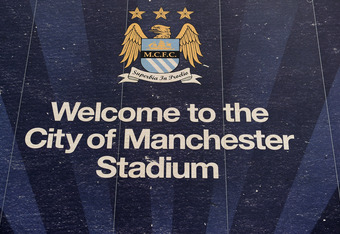 Malaga in Spain has popped up and spent big money to try to contend with big spenders Barcelona and Real Madrid.
The list can go on and on. The issue is that the leagues around Europe have been split because of this type of spending.
The leagues have the big squads with big names that have big money and seemingly are the only ones that can contest for the league titles anymore.
Following those teams are the ones that are on the verge of the big time but do not have the funding to create the depth to withstand long season runs or if they are depleted by injuries.
Then there are the teams that stay in the league consistently but cannot contend for the title so they have to focus on getting the best position on the table and trying for other types of domestic titles.
Then finally there are the clubs that are on the brink of relegation or come up to go back down.
Sports are enjoyable for their unpredictability. Supporters of the small clubs cherish the moments their teams beat the big clubs with the big pockets, but it is unfeasible to think that things will be so unpredictable that a small team can withstand a whole season and fend one of these type of clubs off.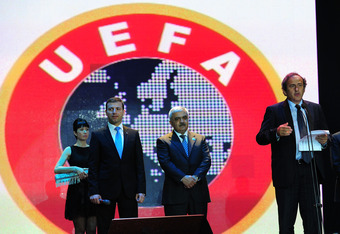 As more money gets invested the divide gets larger but is this all going to end when the UEFA Financial Fair Play rules get enacted. The rules will limit it a bit but it will not break the divide as much as people anticipate.
The rules simply try to make football clubs run more like business. It forces clubs to use their own revenue and not dip into their owner's deep pockets as much.
The rules also want clubs to not borrow as much and any loans or money borrowing need to be paid back in a timely fashion and clubs should have clear plans for the future.
The big clubs still continue to have an advantage because their revenue is much higher then those of smaller standings. This means their ability to spend also will continue to be higher then those that they are competing against.
The "new money" clubs that have just started to make themselves into big clubs, as the rules have not affected them yet will build up enough revenue position through their growth.
The Manchester Citys, PSGs, Malagas and Anzhi Makhachkalas will get the fans who are tired of the current situation with the historically good clubs and side with these teams who have come out of no where to contend for titles. This will help their revenue considerably in the mean time and the future.
The language of the rules is the biggest hurt to its effectiveness. With words such as encourage and introduce it shows that it is more of a first step and the rules will help, but they will ultimately not be enough yet to change the modern game which has become one based on financial situation more then the play on the field at times.
Samuel Eto'o made a good choice for him as a person. There will be many people that would agree they could not turn down that money either.
The deal on the other hand is a sign of how the game is changing and the unpredictability that fans desire is there but not in the fashion they want. A league title may not be a sure thing for one team but the average fan can certainly narrow it down enough to a few choices and have at least one of them be right.
Anzhi Makhachkala's is just another new face in a group of teams that have brought a financial philosophy of buying a team to the table. This is a new mindset that does not always work but sure makes things a bit easier but is watering down the beautiful game.