La Liga Predictions: 13 Possible Candidates for the 2011-12 Pichichi Award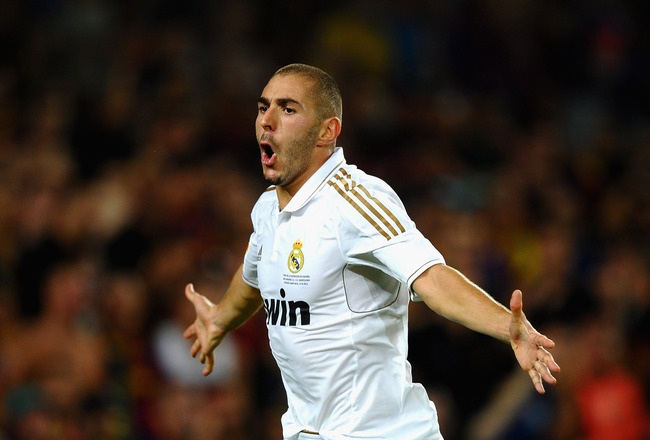 Laurence Griffiths/Getty Images
The Pichichi trophy is awarded to the top goalscorer in La Liga. Last year, Cristiano Ronaldo took the crown with a record-breaking 40 goals, in the process overtaking Hugo Sanchez as La Liga's all-time top scorer.
With some of the best strikers in the world in the Spanish league, there will be a lot of competition for this award this coming season.
Here are the main candidates in no particular order:
Ruud Van Nistelrooy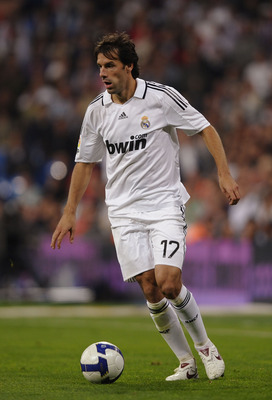 Denis Doyle/Getty Images
The Dutchman has been signed by Malaga CF on a free transfer from German side Hamburger SV. The former Real Madrid striker has previously won the award in the 2006-07 season with 25 goals.
Even at 35, Ruud is still one of the best poachers in the world, as he was a great catch for the Andalusian side.
Alexis Sánchez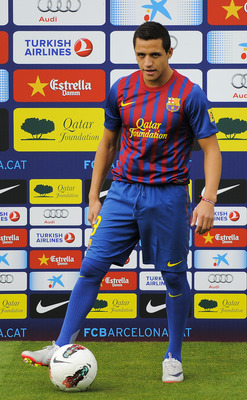 David Ramos/Getty Images
The former Udinese man has fit into Barcelona perfectly with his work rate, along with his dribbling and short passing skills. With 12 goals last season in Italy, he knows how to score.
He looked especially dangerous on the right flank against Marcelo in the Supercopa, who is one of the best left backs in La Liga. Although he will fight for a place in the starting 11, he will prove himself to be a great buy for La Blaugrana.
Radamel Falcao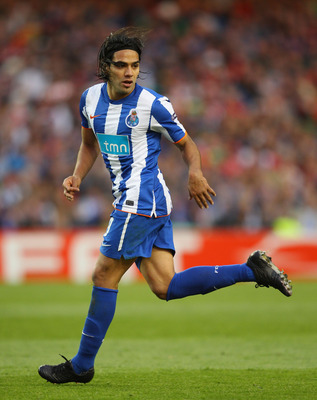 Alex Livesey/Getty Images
With 38 goals in all competitions, the new Atlético Madrid man helped Porto win the Portuguese League and the Europa League. He has been chased by Tottenham Hotspur and Chelsea FC because of these qualities.
His €40 million price tag show how valuable the Colombian is in terms of scoring goals and will bring great flair and competition to La Liga.
Giuseppe Rossi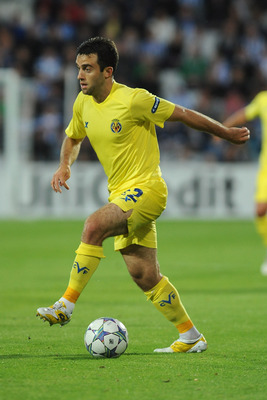 Valerio Pennicino/Getty Images
With 18 goals in the league, the Italian has been prolific with Villarreal, not to mention his 11 goals in the Europa league and three in the Copa Del Rey; Rossi came in fifth just last year.
He has been sought after by the likes of FC Barcelona and Real Madrid because of his talent, but decided to stay with the yellow submarine this season.
Lionel Messi
Clive Mason/Getty Images
Lionel Messi scored 31 goals last season and leveled with Cristiano Ronaldo for 53 goals in one season. Despite not being completely match-fit, he managed to score three goals in the Supercopa.
The Argentine is deadly in front of goal and looks ready to top last year's record-breaking season. He will like to improve on his previous year's second place finish and regain the trophy.
Gonzalo Higuaín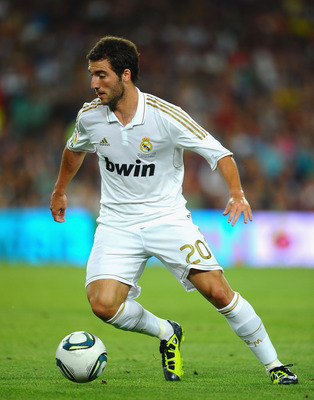 Laurence Griffiths/Getty Images
The 23-year-old was Real Madrid's top scorer in the 2009/10 season with 27 goals in La Liga and 29 goals in all competitions. The former River Plate man was praised for his ruthlessness and power in front of goal.
After his back surgery, however, he seemed unfit in his return at the end of this past season. However, since Gonzalo is completely fit, he will get back to his goal-scoring ways, as shown in his preseason matches with Los Merengues.
Fernando Llorente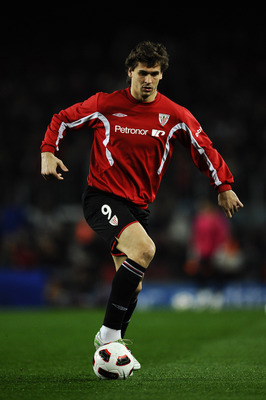 David Ramos/Getty Images
Standing 1.95 meters tall (6'5"), the Spaniard has always been a goal threat for his Basque club Athletic Bilbao, scoring 18 goals last year in La Liga.
The 26-year-old has been linked for a move to EPL side Tottenham Hotspur, but as long as he stays in Spain, he is a great threat for the Pichichi with last year's fifth place finish.
David Villa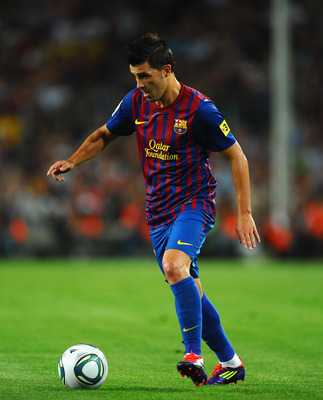 Laurence Griffiths/Getty Images
Despite being 29 years of age, Villa doesn't seem to be slowing down. After his amazing goal in the Super Cup against Real Madrid in the Santiago Bernabeu, no one could deny his talent.
He scored 18 goals in La Liga (23 overall) last year, coming in fifth in the Pichichi competition. The Spanish National Team's all-time top scorer will be extremely motivated to secure his place in Barcelona's starting 11.
Cristiano Ronaldo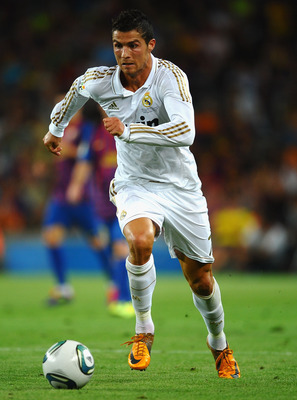 Laurence Griffiths/Getty Images
The Portuguese winger won the Pichichi, scoring 40 goals in La Liga and 53 in all competitions. Well, 41 according to Marca.
Whoever you believe, he has been a ruthless goalscorer and will be even more determined to retain his title. He could, potentially, even beat his own record like he beat Hugo Sanchez's last year! Cristiano will be the favorite to retain his title.
Roberto Soldado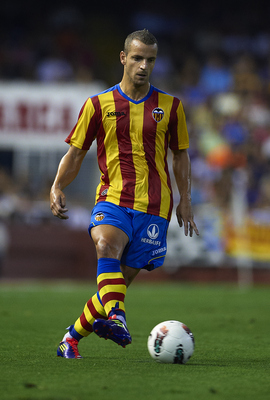 Manuel Queimadelos Alonso/Getty Images
The Real Madrid youth product currently playing for Valencia has been their top goal scorer with 25 goals overall. The Spaniard has been one of their most consistent players.
He came in fifth last year with 18 goals in La Liga for the Pichichi and will be hoping to top his past success this year. After the possible departure of Juan Mata to Chelsea FC, Soldado will have to be deadly in front of goal to keep his team in third place.
Pedro Rodríguez
Laurence Griffiths/Getty Images
Pedro is the only player to score in all six competitions. The ambidextrous striker has been essential to Barcelona's success over the past few years; he is one of the most underrated players in the league.
The La Masia graduate scored 13 goals in La Liga with 22 in all competitions. He will be looking to secure his starting spot after the arrival of Alexis Sánchez.
Álvaro Negredo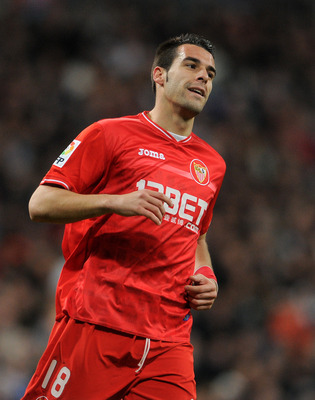 Jasper Juinen/Getty Images
The Sevilla man is another Real Madrid youth product finding great success outside of Madrid. After the departure of Luis Fabiano to Sao Paulo FC, he has become the first-choice striker.
The Spaniard scored 20 goals last season (26 overall) in La Liga, coming in third tied with Manchester City-bound Sergio Agüero.
Karim Benzema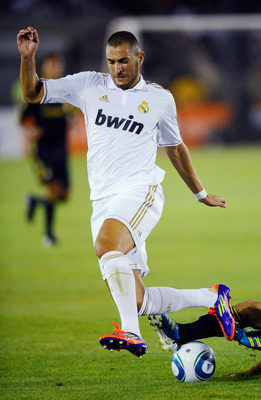 Kevork Djansezian/Getty Images
After his arrival from Real Madrid in Lyon, you would call me crazy in saying that he could win the Pichichi as he looked lazy and unmotivated. However, after Higuaín's injury, the Frenchman has really found his form.
He is no longer a "kitten" as Jose Mourinho described him as, scoring 15 goals (26 overall) for Los Blancos and coming in ninth for the Pichichi. His creativity and newly found ruthlessness in front of goal show he's a front-runner in the competition.
Who do you think will win? Do you think there are any other contenders?
Keep Reading