Soccer in America: How the NBA Could Help MLS Gain Popularity
August 12, 2011
Drew Hallowell/Getty Images
It's the most popular sport in the world and yet in the United States we only really care about it for about a month every four years.
In fact I know many people—most of them football players/coaches/fans—who actually hate soccer.
When I played football in college we had an old-school head coach who hated soccer so much that we weren't allowed to touch a soccer ball during the season.
But even better than that? We weren't even allowed to say the word "soccer." That other sport was referred to as "S-word," like it was some kind of swear word.
For whatever reason, soccer has yet to catch on here like it has in every other country.
Maybe it's because everyone else calls it "football" and we get mad because that's our favorite sport and don't want the name sullied. (We'll leave out the fact that soccer has been around basically for forever and that calling American football "football" doesn't make any sense when you watch the game.)
I personally love soccer. It's not my favorite sport, but I played for four years in high school and sincerely wish that it enjoyed greater popularity in America.
So I've come up with a semi-crazy idea on how to improve soccer's visibility in America.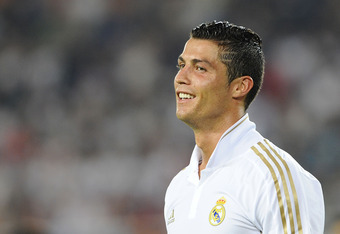 Victor Fraile/Getty Images
First, a rhetorical question: Where in the world is soccer the biggest?
The obvious answer is in Europe, where the English Premier League, La Liga, and leagues reign supreme.
Major League Soccer in the United States has tried to adapt their model to mirror the storied leagues across the pond.
They've given the clubs names like FC Dallas, DC United, and Real Salt Lake. (I like that they've tried to be chic by calling teams "Football Club" Dallas even though the name of the sport is Major League Soccer.)
They've gotten involved in the international transfer market.
They've brought in high profile names from Europe like David Beckham and Thierry Henry through the designated player rule, which allows each team one roster member who does not count toward the salary cap.
But one thing they haven't tried is what has actually started to make basketball very big in Europe.
In Europe, all the major clubs like Real Madrid and Barcelona have basketball teams as well as soccer teams.
They use the overwhelming popularity of their soccer clubs to drum up support for their basketball club.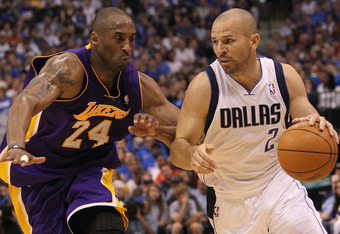 Ronald Martinez/Getty Images
My question is, Why can't we do this in the United States...only the other way around?
Pretending for a second that the league isn't locked out right now, the NBA is either the second or third most popular sport in the the U.S.
NBA stars are the most flashy and recognizable athletes in any sport. They also make the most money.
The league is very smart and savvy with their marketing. Heck, every year when the WNBA season comes rolling around they make it look so good that I almost get tricked into watching a game. "Basketball is basketball."
(Funny side note: When I run spell check, "WNBA" comes up as a misspelled word with a million acronyms that I've never heard of as possible correct spellings headlined, of course, by "NBA." I think our spell check may be sexist.)
If the NBA can keep a women's league that no one cares about afloat for 15 years then I'm sure that they could do wonders for the world's most popular sport.
There would have to major overhaul to the current MLS format. And it would require NBA owners to buy up the MLS franchises and possibly move them to their respective cities.
This wouldn't be too tough in most cases since the majority of MLS teams are located in cities with NBA teams as well: Chicago, Carson (LA), Colorado, DC, Dallas, Houston, Los Angeles, New England (Boston), New York, Philadelphia, Portland, Salt Lake, Seattle (oops, just kidding), and Toronto.
That leaves only Columbus, Kansas City, San Jose, and Vancouver (oh yeah, and Seattle) as the only MLS cities without an NBA team.
Two of those cities (Seattle and Vancouver) have been homes to NBA franchises in the past and are prime candidates to have them again in the near future.
You are surely wondering why this should happen?
As sports fans we generally cheer for and support jerseys over players. We like players, but our loyalties lie with the team names lying in laundry.
I'm a Cleveland Cavaliers fan. The team has undergone a major personnel overhaul over the past year or so. But I'll remain a fan no matter the names on the roster. I don't really care about LeBron James, Delonte West, or Mo Williams any more because they're not on my team.
Now, what if my favorite team (name, logo, colors) were also attached to a soccer team?
I'd be all over that!
Listen, I've been living in Ohio since I was ten years old. I've never been to a Columbus Crew game and haven't ever watched a full game either. I can't name a single player on the roster, unless Brian McBride is still playing.
But if Dan Gilbert bought the Crew, moved them to Cleveland, changed the colors to wine and gold, and switched the team name to a snappy Cleveland Cavaliers SC (Soccer Club not Football Club), I'd be hooked.
I know that I love those colors and that name. I don't care who the players are. All I care about in the end is the jersey. If I'm a fan of the jersey then I'll be a fan of the guy in it. Cross-promotion would work wonders: factor in soccer tickets as promotions during Cavaliers games.
A move like this would give MLS franchises the financial backing they need to be successful.
But more importantly it would draw in a whole glut of fans who would otherwise not be interested in soccer outside of the World Cup.
I realize that this may just be a crazy idea and probably has very little possibility of happening at this point.
But if it worked in Europe then why wouldn't it work here in America? The MLS has tried to copy them on everything else, so why not one thing?
It could just be the best thing to ever happen to soccer in America.
You can follow me on Twitter @ ClevelandFlack