10 English Premier League Players Hoping to Shine in Their Premiership Debuts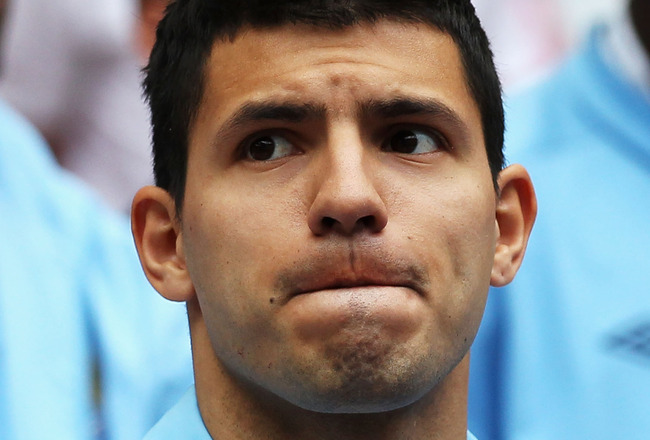 Clive Rose/Getty Images
We all know who the established stars of the Premiership are—the likes of Wayne Rooney, Steven Gerrard and Fernando Torres. However, what of the newest arrivals to the league?
With all of the top-flight clubs looking to strengthen, it's been a hectic summer for some and all kinds of players have been signed. This slideshow looks at those who have no prior experience of playing in the league whatsoever and their chances of success.
David De Gea
Rob Carr/Getty Images
Sir Alex Ferguson's chosen replacement for legendary goalkeeper Edwin van der Sar is Spaniard David De Gea. Despite being just 20 years of age, Ferguson was convinced enough by De Gea to splash out almost 18 million pounds to bring him to Old Trafford.
Despite his tender age, especially for a goalkeeper, De Gea already has 84 first-team appearances under his belt for Atletico, having established himself as the club's No. 1 whilst just a teenager. Now he faces even greater pressure with a move to the champions of England, but Ferguson clearly feels he can handle it.
Of course, goalkeeper is a vital position in any team, and if De Gea gets off to a shaky start, the expectation of playing for such a massive club, coupled with his price tag, may get to him. However, anyone who can establish themselves as a regular at a club the size of Atletico at such a young age clearly has something about him, and De Gea should pull through and show himself to be an excellent goalkeeper.
David Goodwillie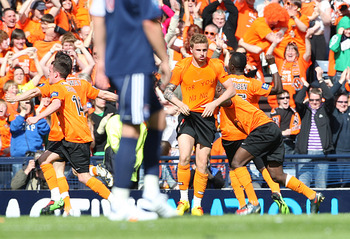 Getty Images/Getty Images
In a Blackburn team lacking in firepower, Goodwillie's performances could be very important if the club is to have any chance of succeeding this season. The Scotsman is their biggest purchase of the transfer window so far, signing for just under 3 million pounds.
Goodwillie has an impressive CV, having already made his debut for his national team, as well as winning the SFA and FWA Young Player of the Year awards last season. After struggling for goals early in his career, a loan spell at Raith Rovers helped the striker find the back of the net more regularly, and he managed 31 in his last two seasons with Dundee United.
This is all promising, but if Blackburn are pinning all of their hopes on Goodwillie, it may be something of a gamble.
He has never played outside of Scotland, and even there he has never been particularly prolific. A good season can be expected from him, but perhaps not one overly heavy in goals, especially given Blackburn don't provide the greatest service in the league.
Stefan Savic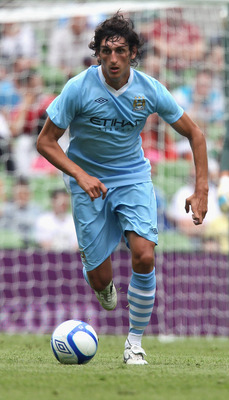 David Rogers/Getty Images
The little-known centre back was snapped up by Manchester City for £6 million, a relative pittance for the big spenders. Rejected by Arsenal last year, he has now been judged to be good enough for City, who purchased him after just one season at FK Partizan.
Savic is reportedly very highly rated at Eastlands, and the 20-year-old may be hoping to break into the first team at some point this season. Club captain Vincent Kompany is an excellent defender, but potential partner Joleon Lescott has struggled since joining City and Kolo Toure is currently suspended, perhaps presenting a chance for Savic to establish himself.
Sergio Aguero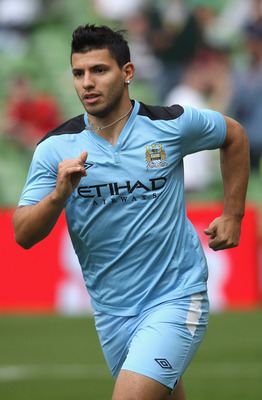 David Rogers/Getty Images
Easily the biggest signing of the summer so far, Aguero has cost City 35 million pounds and is expected to replace the outgoing Carlos Tevez.
Despite being just 23 years old, Aguero already has over 100 goals for Atletico Madrid to his name, as well as 13 for the Argentina national team. Indeed, there are few strikers in world football currently rated more highly than Aguero. Critics may point to his height (he is just 5'7"), but a goalscorer of Aguero's pedigree will surely be able to cope with the Premiership.
The one concern for City is that is Aguero really a better player than Tevez, if the latter does indeed leave?
Despite all the investment into the team, much of City's recent success has been down to Tevez, who scored 20 league goals last season as well as making an invaluable contribution to the team's all-around play. Aguero should be a big hit at City, but Tevez would be a very tough act to follow.
Connor Wickham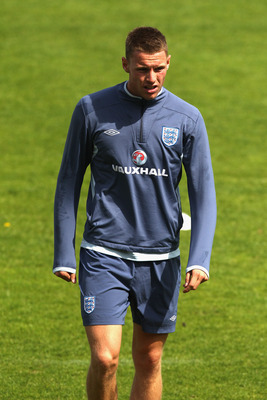 Ian Walton/Getty Images
Sunderland splashed out £13 million to win the race for the 18-year-old, but there are question marks over whether this really represents value for money. Wickham has just 15 senior goals to his name, and investing such a large amount of money in a player who has never played above Championship level represents a significant risk for Steve Bruce.
However, Wickham is still an exciting young forward who has enjoyed success with England youth teams (he scored the winner in the Under-17 European championship final), and it will be very interesting to see how he does, as well as how well Premiership defenders cope with the teenager's height and strength.
Though Wickham may not be worth the money paid right now, if he becomes a regular goalscorer for Sunderland and perhaps sold off to a bigger club for twice the fee, he could well prove to be worth every penny.
Gervinho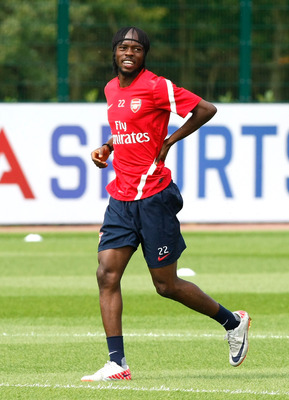 Tom Dulat/Getty Images
Gerivnho seems a typical Wenger signing—relatively young, versatile and proven in the French league. He has shown his talent with both Lille and the Ivory Coast, convincing Wenger to pay just over £10 million for him.
It is easy to imagine Gervinho playing in any of the front-three roles in Wenger's preferred 4-3-3 formation, and he should offer Arsenal another option when attacking. He has a good goalscoring record for Lille, better than a goal in three games, so could fill in up front if Robin van Persie suffers further injury problems or could serve as an alternative out wide.
It is a shrewd buy from Wenger, adding depth and ability to his squad, and Arsenal fans should take to the talented Ivorian.
Alex Oxlade-Chamberlain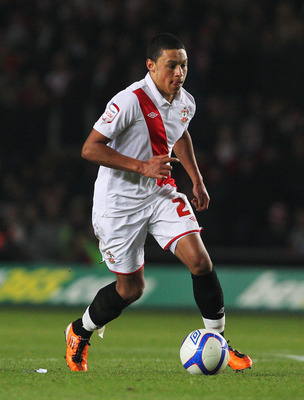 Clive Rose/Getty Images
Though there is rightful excitement from Arsenal fans about seeing Oxlade-Chamberlain in action, there have to be doubts over spending such a significant fee on the player when other areas of the team are more urgently in need of reinforcement.
Ultimately, he is a player with just 36 first-team league appearances, all of which have been in League One. Clearly he is a player with potential, but to spend 15 million pounds (albeit a lot of which will be in add-ons) on a teenage winger when the defence is in much greater need of strengthening seems something of an error in judgement by Wenger.
Though it may be unlikely that Wenger will throw the young player into the first team straight away, it would not be surprising to see him appear in cup competitions and perhaps as a substitute in league games.
It will be a season of settling in for for Oxlade-Chamberlain, but it cannot be ignored that Wenger may be better off focusing on his side's immediate problems, given their trophy drought rather than their future issues.
This is not to say he should completely ignore the development of young players, but his current first XI should take priority.
Yohan Cabaye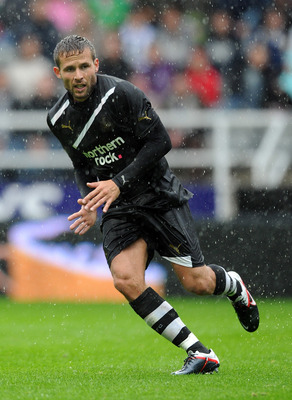 Chris Brunskill/Getty Images
Fresh from playing a key role in Lille's French title triumph, Cabaye arrives at Newcastle to strengthen the midfield and make up for the departure of Kevin Nolan, as well as the seemingly imminent loss of Joey Barton.
The Frenchman has been capped four times by his national side and is regarded as an excellent technical midfielder. He managed just four goals last season, but had 15 in the previous one, suggesting he is certainly capable of hitting the back of the net. With the loss of Nolan's goals from midfield, it could be very important for them that Cabaye hits the ground running.
Cabaye may want to push on and establish himself as a regular in the national team setup and as a top Premiership midfielder. Certainly it seems a shrewd signing for Newcastle, even if some of their other business so far this summer is questionable, to say the least.
Michel Vorm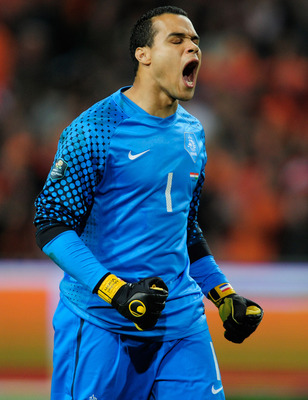 Jamie McDonald/Getty Images
In a bid to try and survive what will surely be a tough first season in the Premiership, Swansea have brought in Dutch international goalkeeper Michel Vorm. A member of the 2010 World Cup squad that made it to the final of the tournament, Vorm's signing represents something of a coup for Swansea.
He has spent his whole career at Utrecht, bar a one-year loan spell at Den Bosch, following which he established himself as Utrecht's first-choice goalkeeper. He impressed enough to break through into the international set up, winning five caps.
With Swansea expected to be facing plenty of pressure, Vorm could well be in for a very busy year—and he will be hoping it isn't spent picking the ball out the back of his net too much.
Sylvain Marveaux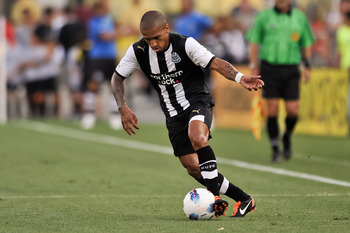 Jamie Sabau/Getty Images
Newcastle picked Marveaux up on a free transfer to provide options on the wings, beating off interest from Liverpool, though reports claim Marveaux had in fact wanted to move to Anfield, but failed his medical.
If so, it is a worrying sign for Newcastle to add a player who is known for his injury troubles. Marveaux managed just 102 league games in five years at Rennes, and only 10 last season. This has to be a worry for Newcastle, as they may have handed a five-year deal to an injury-prone player.
However, when fit, Marveaux must surely have something to him if Liverpool were interested. He should provide competition for Jonas Gutierrez on the left wing, and the risk is lessened by the lack of a transfer fee, though this may in fact lead to the player earning higher wages.
Keep Reading