Premier League: 13 Bold Predictions for the 2011/2012 Season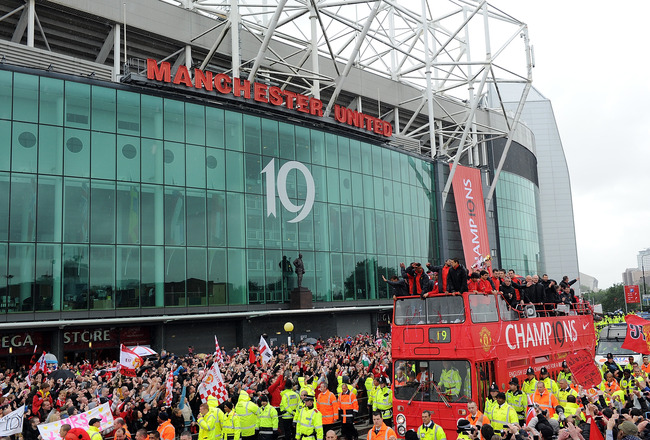 Chris Brunskill/Getty Images
The 2011-2012 Premier League season is only a few weeks away. Last season saw Manchester United further cement their status as the dominant force in English football, with their fourth title in five seasons (12th in 19 seasons), and finally overtake Liverpool in league titles.
Sir Alex Ferguson will be eager to recapture the league title, but the competition will be even stronger than last season—under new manager André Villas-Boas, Chelsea will look to dethrone United, as will high-spenders Manchester City, and even Liverpool who will be eager to get level on titles again.
Here are 13 bold predictions for the 2010/2012 Premier League season:
You can follow me on Twitter @Manueltraquete.
1. The Winner Will Again Have a Low Point Total/Small Distances at the Top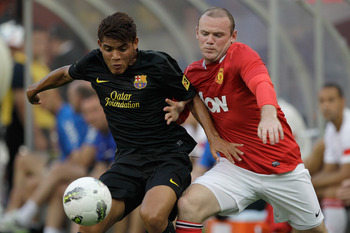 Rob Carr/Getty Images
Just like last season, the winner will have a relatively low point total (around) because (a) there doesn't seem to be one team clearly ahead of everyone else and (b) there's frankly no team strong enough to reproduce the level of consistency Barcelona and Real Madrid show in La Liga.
No one will run away with the league, which will probably be decided in the last few matches between two/three teams (the usual suspects).
2. Manchester City Will Underperform in the League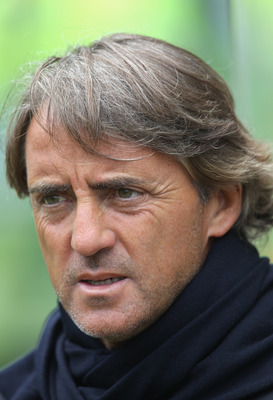 David Rogers/Getty Images
This might contradict the previous slide, but Manchester City are good enough to run away with the league. In fact, with their current squad, they should walk the league.
But they won't. Despite possessing one of the strongest squads in football, including two ex-best young player award winners in Sergio Aguero and Mario Balotelli, City will not win the league. They'll get a top-three spot, but that's not nearly good enough for such a great squad.
The reason: Roberto Manicni's ultra-defensive tactics, which will lead City to way too many compromising draws and will stop the side from fully realizing their immense attacking potential. It still won't be this time that the noisy neighbors finally overtake their Manchester rivals.
3. Manchester City Will Win Both Cups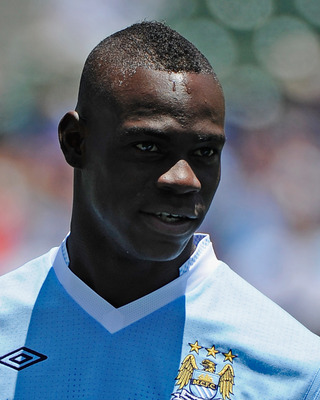 Kevork Djansezian/Getty Images
While they will disappoint in the league, City's deep squad should help them succeed in the Cups. Mancini's tactical mindset is a lot more suited to Cup football. City will defend their FA Cup title and will win the Carling Cup as well.
The possibility of a deep Champions League run shouldn't be excluded either. City's impressive defense should come in very handy in Europe, making them one of the toughest teams to beat in the Champions League.
4. Sergio Aguero Will Have a Good First Season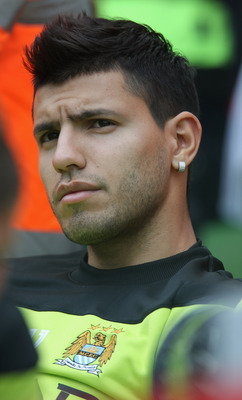 David Rogers/Getty Images
For those who don't watch the Spanish League, Sergio Aguero is one of the world's best players. At only 23, he has been playing at a consistently high level for five seasons, breaking the 20-goal mark in each of those seasons and almost single-handedly carrying Atlético.
His first season in the Premier League won't be great by his standards, but he'll still be one of the best players in the league and will play a vital role in City's aspirations. He's certainly a much better player than his countryman Carlos Tevez.
5. Arsenal Will Finally Fall out of the Top 4
Richard Heathcote/Getty Images
It has to happen some time. In four of the past six seasons, Arsenal were fourth in the league, always managing to grind out a top-four finish. Their luck must run out at some point and this might well be the year.
With Cesc Fabregas and Samir Nasri both either leaving or staying against their will, and no top class players being signed, this time Arsenal won't get their standard fourth place finish.
6. Liverpool Will Return to the Top 4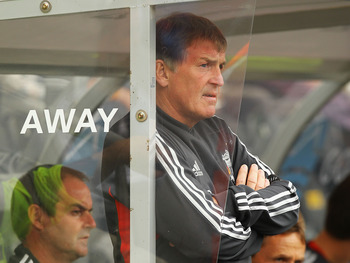 Matthew Lewis/Getty Images
Arsenal's place will be taken by a resurgent Liverpool under Kenny Dalglish. The most successful English side in Europe is trying to put an end to their 21-year run without a league title and to get level with Manchester United on league titles again. That won't happen this season, but the club will return to the top four.
Overpaying for British players won't be enough to build a world-class side, but it will be enough to secure a top-4 finish. If Kenny Dalglish managed to win the league with Blackburn, he can certainly manage to lead this Liverpool side to a Champions League spot.
7. Luis Suarez Will Be the League's Top Scorer/Player of the Year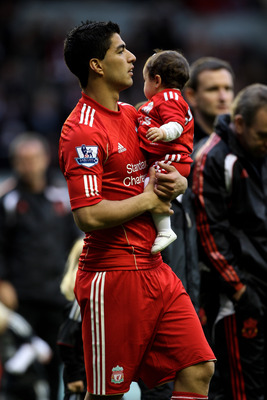 Michael Steele/Getty Images
The driving force behind Liverpool's success won't be their overpriced English talent, but Luis Suarez. The $22 million paid by Liverpool in January will prove to be a bargain very soon.
Not only is Luis Suarez a goal machine with great work rate, he's pretty much indestructible. He never got injured in all his years at Ajax, showing a remarkable level of fitness. Having a world class striker who's never injured is a rare commodity these days. Suarez will go on to be the league's top scorer and best player, leading Liverpool to a top-four finish.
8. Aaron Ramsey Will Be the Best Young Player in the League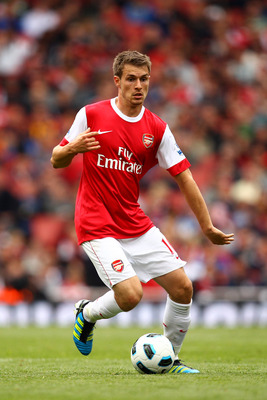 Richard Heathcote/Getty Images
Despite Arsenal's predictable woes, Aaron Ramsey will be one of the standout performers of the season and the best young player in the league.
With Cesc Fabregas likely to leave the club, 2011/2012 will be Ramsey's breakthrough season. He'll be the one bright spark in an otherwise disappointing season for Arsenal.
With a technique and vision way beyond his age (20), Aaron Ramsey has everything to be one of the world's best players during the next decade—if he can avoid leg-breaking tackles, that is.
9. Arsenal and Tottenham Will Battle for Fifth Place, with Arsenal Prevailing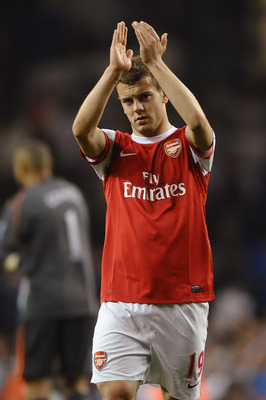 Laurence Griffiths/Getty Images
Both Arsenal and Tottenham will challenge for a Champions League spot during most of the season, but they'll end up fighting for fifth place. Tottenham's striker woes will prevent them from overtaking Arsenal. While they will have yet another disappointing season, the Gunners will remain No.1 in North London.
10. Swansea Will Exceed Expectations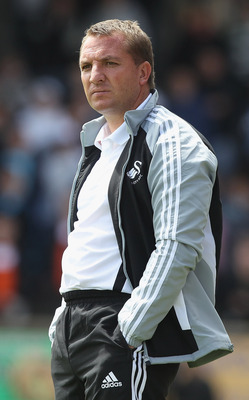 David Rogers/Getty Images
Swansea became famous last season for displaying a style very similar to FC Barcelona's. In fact, only the Catalans had better pass and possession stats than the newly promoted Swansea last term.
Swansea's style of football will prove successful in the Premier League and they'll be the surprise package of the 2011/2012 edition. Their possession style will be a refreshing addition to the league and they will at least safely stay away from relegation.
11. Manchester United Will Not Defend Their Title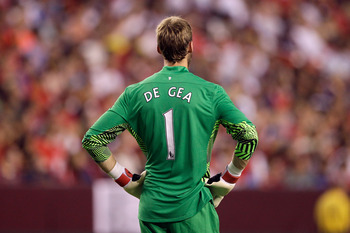 Rob Carr/Getty Images
This is one of the boldest predictions, if not the boldest. Manchester United, the club who won 12 of the 19 Premier League editions, will not defend their title. It seems crazy, but no one can win all the time.
Paul Scholes and Van der Saar's retirements, coupled with Ryan Giggs' aging, will make this one a transition season for United. They'll fight for the title until the end as always, but this time they won't win it. They will, however, remain the only club never to drop out of the top three in the Premier League era.
12. Chelsea Will Win the League
Victor Fraile/Getty Images
André Villas-Boas will win the league in his first year as Chelsea manager. He won't manage to win it unbeaten like he did with Porto last season because (a) his squad at Chelsea isn't nearly as good as the one he had at his disposal last season at Porto and (b) the competition he faces is much stronger. Still, he will manage to win the league, even if just for a few points.
Chelsea won't run away with the league in José Mourinho's first season, but they'll triumph—Villas-Boas expertise and Abramovich's millions will make sure of that. The Portuguese manager will inspire Chelsea's veterans to one last hurrah and might even make Fernando Torres a prolific goalscorer.
It won't be this year the Blues get the Champions League, though, much to Abramovich's dismay.
13. One/Two English Teams in the CL Semifinal, but No English Title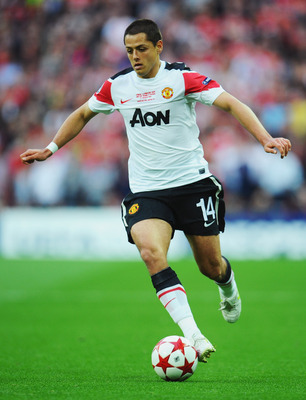 Clive Mason/Getty Images
In the Champions League era, English sides only managed to take the trophy on three occasions (Manchester Untied two, Liverpool one), a bad record compared to Spain's six and Italy's five. This season won't bring the fourth Champions League to England.
There might be one or even two English sides in the semifinals, but they'll eventually fail to win the competition once again. Manchester United have the best chance to prove this wrong, given their recent record in the competition, but it's hard to see them beat one of Spain's big two, and the same can be said about Chelsea and City.
You can follow me on Twitter @Manueltraquete.
Keep Reading

Manchester United: Like this team?