Women's World Cup: Five Best Players Remaining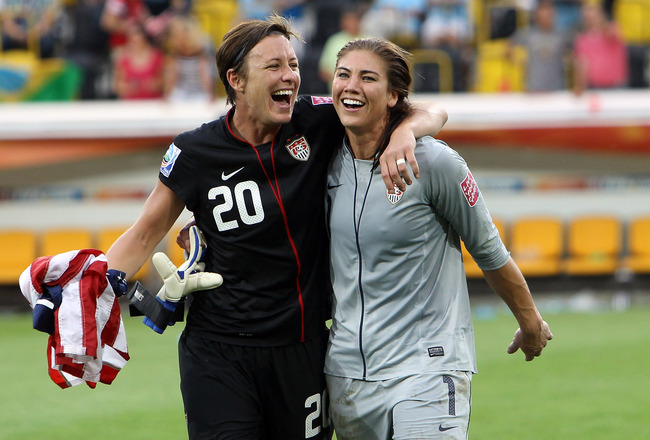 Martin Rose/Getty Images
The Women's World Cup still has plenty of fantastic players left, despite two of the best teams being eliminated.
The four remaining teams play well as a whole, but there are individuals that have risen above the rest.
It is impossible to not notice the spectacular play of these women.
Based on their performances in the World Cup, I have compiled a list of the five best players remaining in the semifinals.
Be sure to watch these women in the upcoming matches, as they will most likely determine the outcome of the World Cup.
Marie-Laure Delie, France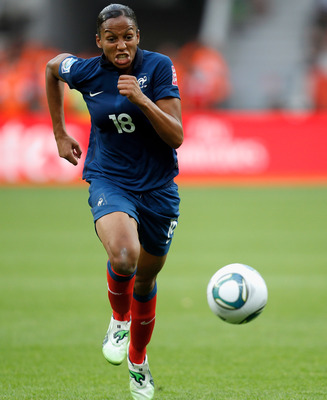 Friedemann Vogel/Getty Images
The French striker has proven to be a dangerous attacker in the World Cup.
Marie-Laure Delie usually starts the game up top. As the game progresses, she shifts more to the right side, where she does most of her work.
She becomes a dangerous wing player, because she can cross, switch fields or score without much difficulty.
If France is hoping to advance, Delie will have to continue her great play. More than likely, she will have to find the net in order to lead the French to glory.
Homare Sawa, Japan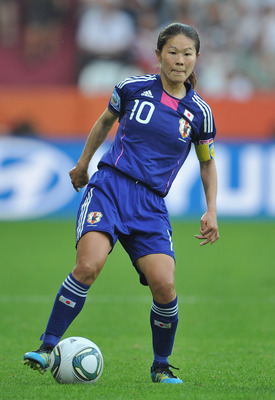 Stuart Franklin/Getty Images
No. 10 is iconic. Homare Sawa does a good job donning that number.
As Japan's captain, Sawa is clearly a leader on the pitch. While I'm sure she leads in the locker room, she definitely leads by example. Sawa started off her fifth World Cup with a hat trick against Mexico.
Clearly, Japan meant business.
Although she has not scored since, she has been able to create for Japan, facilitating goals and attacks. Against Germany, she set up the goal that knocked out the host country.
Sawa has been playing for the Japanese National Team since she was 15. This experience will help her in trying to lead Japan to the World Cup title.
Lotta Schelin, Sweden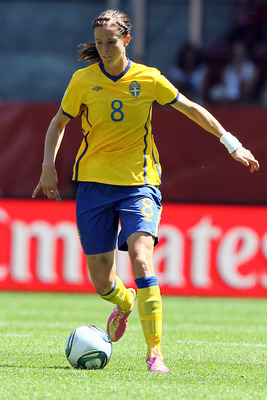 Christof Koepsel/Getty Images
Lotta Schelin is a dynamic striker for Sweden. While she can score goals, she also has the vision that allows her to set up her teammates.
Schelin had a goal and an assist in the quarterfinal, and I'm sure she isn't done performing. She will continue her stellar play, and Sweden hopes she will lead them to the title.
Schelin prefers to drop back and pick the ball up, giving Sweden a staggered striker combo. This allows her more space and time with the ball.
Schelin understands her strengths, and she makes sure to capitalize on them. If she continues to play well, Sweden has a chance to win its first ever World Cup.
Hope Solo, United States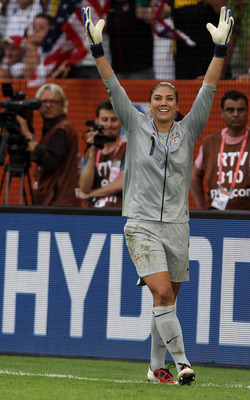 Martin Rose/Getty Images
Hope Solo was one of the many heroines for the United States in the quarterfinal. Now, she will hope to keep up her play.
Although she has conceded four goals in four games, it should be noted that two of them have come from penalties (one after she saved the first penalty).
She anchors a relatively strong United States defense. As long as there are no penalties, Solo always gives the Americans a chance for a clean sheet.
Goalkeepers are extremely important players in the World Cup, because they can make or break a country's run. As long as Solo is playing well, the United States is in good shape.
Abby Wambach, United States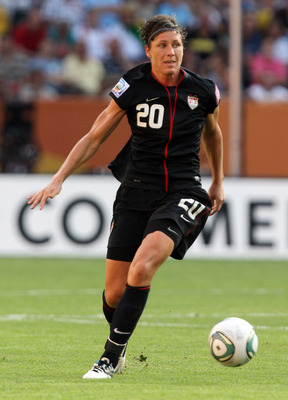 Martin Rose/Getty Images
Abby Wambach is one of the most decorated players in the United States Women's National team's history.
Unfortunately, she does not have a World Cup title on her resume.
After her miraculous goal against Brazil, Wambach has a chance to add World Cup Champion to her already impressive resume. She is the most dangerous goal-scorer for the United States, and she is arguably the best player left in the tournament.
Whether the ball is at her feet, in the air or bouncing towards her, Wambach strikes fear into defenses.
If she plays well, the United States will be incredibly tough to beat.
Keep Reading