Flash Forward: Will Marta and WNY Collapse or Regain Their Stride in WPS?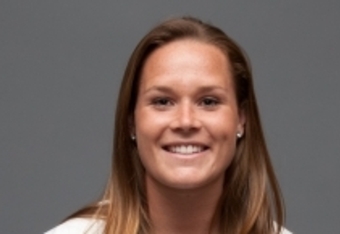 Flash keeper Ashlyn Harris has grown into her role this season but doesn't always get help from her defense.

Because the WNY Flash has a month off for the World Cup break after losing their first match this season, I've had plenty of time to reflect on the significance of that loss.
The loss occurred at home, 1-0 against Philadelphia, with the only goal being scored near the end of the game. The goal was scored by Danesha Adams, who has not had much playing time in Philly, or on her previous WPS clubs.
She had just returned from a loan-out to the W League to sharpen her game. She was wide open close to the right side of the goal (keeper's left).
Adams was close enough to absolve Flash keeper Ashlyn Harris of responsibility. Responsibility goes to a defense that let Adams get that close.
Harris has let a few go through that shouldn't have, especially early in the season, but she's grown into her starting role...and when her club has lapsed on defense, Harris has saved their necks more than once.
She remains the league's leading goaltender with a 1.14 goals against average.
The loss was the continuation, even acceleration, of a slide that began with a tie the previous week against New Jersey, when the Flash blew a 2-0 halftime lead, including allowing a goal in the 89th minute by Sky Blue's Casey Nogueira.
I don't know if it means anything, but I tend to be a sucker for weird trends and omens. Nogueira and Adams are both former Chicago Red Stars. Before there was a WNY Flash, I was still living in Chicago, and covered the Red Stars.
The Red Stars were well-known for not translating their talent on paper to talent on the pitch. They were also known for difficulty scoring and finding ways to lose on momentary defensive lapses.
Suddenly, in the last two matches, the Flash is looking a lot like the now-defunct Red Stars and being beaten by former Red Stars.
I used the luxury of time to reflect on whether the Flash is falling apart or there are other legitimate reasons why they faltered with equally legitimate reasons why they should be expected to return to top form after the break, and win the championship they deserve.
Yes, they do deserve the championship. They are the best club by a factor of three on paper, and with the exception of an awkward second match this season when Marta was plugged into the lineup without the luxury of training with the team, had not been seriously challenged until the Sky Blue draw. But will they live up to their potential, or is this slide an omen?
I still can't decide. The glass half-empty analysis is that opponents have figured out how to isolate Marta and frustrate the Flash offense that depends on Marta making plays if not making goals.
On the other side of the ball, the Flash have an above-average defense on paper but they have had a few inexplicable lapses this season. When the offense is on its game, there is little action in the defensive half of the pitch, so it is understandable though inexcusable that the defense would be caught napping on occasion.
The Flash have often been able to score at will, so again, the defense hasn't had to save a game until the last two matches, when they have been unable to do so.
It had been encouraging that the Flash beat Sky Blue soundly, earlier in May, when all eight of their internationals were away for World Cup warm-ups. McCall Zerboni emerged as a star in that match, scoring two, and earning recognition as the WPS player of the month.
As much as that match had been encouraging, however, the club's inability to generate many chances, say nothing of goals, against Philadelphia, when some of the stars but not Marta, were in Germany for the Cup, is a real cause for concern.
WNY's nine-point lead in the WPS table has shrunk to five points. Philadelphia is now in second, with magicJack a point behind in third. A five point lead can be erased in two weeks. The Flash are vulnerable, mathematically at least.
But if the glass is half full, we can write off the Flash's slide with several excuses. First, they were so far ahead on the table that you can't blame them for letting down a little. Second, they were looking ahead to the World Cup (against New Jersey) and were depending on Marta too much (against Philadelphia) rather than letting the second tier stars like Zerboni take over.
Further, the value of Canadian star Christine Sinclair and Swedish captain, Christine Seger may be eclipsed by Marta but in reality, those two may have more to do with the team's success than the Brazilian superstar.
If the glass half-empty view is correct, the Flash will return from the World Cup focused and re-dedicated to a championship run. If this view is correct, the Flash will not lose and may not even be challenged again this season.
I certainly prefer the half-full view, but I can't get the half-empty view out of my head. I just don't know.
The first match with the whole team back will tell the tale. I suggest Flash fans make their plans for the championship game based on the outcome of that contest, July 20, when local hero Abby Wambach returns again with magicJack SC. And one more thing about magicJack: Two more former Red Stars. Ella Masar and Marian Dalmy are both scoring threats. It should be interesting.
This article is
What is the duplicate article?
Why is this article offensive?
Where is this article plagiarized from?
Why is this article poorly edited?