Arsenal FC: 5 Reasons Why 2011-12 Will Be Better Than 2010-11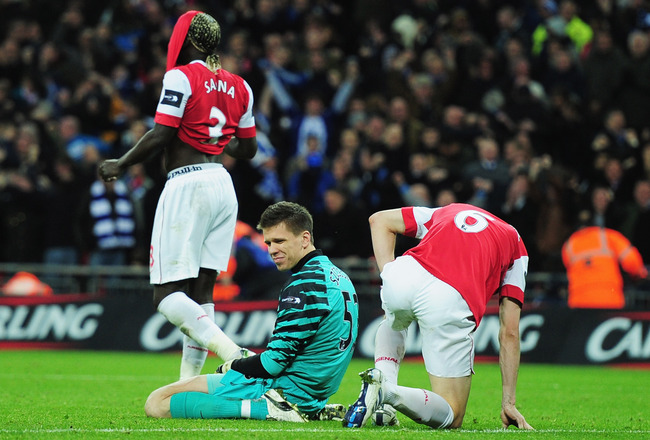 Shaun Botterill/Getty Images
The 2010-11 season was one season where the Gunners came close to kissing silverware in the form of Carling Cup. What happened after that was a disaster, with the Gunners failing on all fronts and settling for fourth place in the Premier League.
There have been many transfer rumours, with many players rumoured to be leaving the club and new players set to come in.
As usual, many fans and folks have criticized manager Arsene Wenger and expect 2011-12 season to be worse than last season, but here are some reasons why it will be better than the previous season.
No More Manuel Almunia!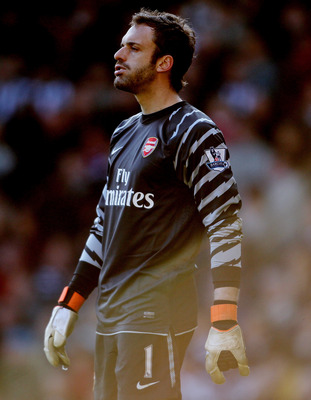 Scott Heavey/Getty Images
Manuel Almunia is one player who has never earned the support of the Gunners in the past few seasons. Arsenal have been linked with a new goalkeeper every season because of the poor goalkeeping skills shown by Almunia.
With the emergence of Wojciech Szczeney and good skills shown by Lukas Fabianski, Almunia is all set to leave the Emirates.
Almunia got only 14 starts as compared to Fabianski's 20 starts and Szczeney's 24 starts. Almunia did not even make it to the bench for most parts of the season with Lehman preferred over Almunia for the bench.
Though Arsenal may not sign a goalkeeper this season (keeping faith in young Szczeney), Almunia's exit is for sure. If not, like most Gunners fans, I would be surprised too!
Serious Center-Back Considerations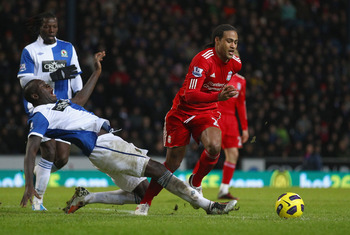 Clive Brunskill/Getty Images
Last season, Djourou and Koscielny formed a good defense in the absence of Vermaelan. But this partnership cannot be relied upon for an entire season as Djourou is injury prone. Koscielny came up well during the second half as he took some time to settle in.
Wenger has shown interest in Christopher Samba and Gary Cahill and is sure to sign at least one of them in this transfer window to solidify the defense and improve set-piece tactics. With Samba and Cahill having enough Premier League experience, they can easily settle in to Arsenal's method and consolidate the defense.
Wenger can sign both Cahill and Samba and let Vermaelan play as a left back since Gael Clichy may leave the Emirates next season and with Kieran Gibbs prone to injuries as well.
Cesc Fabregas and Samir Nasri Expected to Stay!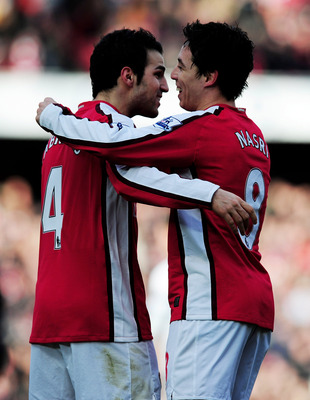 Mike Hewitt/Getty Images
With Cesc Fabregas stating that his future is in the hands of his current boss, Wenger will be keen to retain the services of the Spanish magician for another year in his quest for trophies. With Barcelona making under-valued bids, one would expect Fabregas to stay at Arsenal.
Nasri's contract, which is on its last year, has been another transfer headline. With Nasri's agent stating that talks have been held with Arsenal only, Wenger and Kroenke will sort things out to keep him at the Emirates.
Wenger is reported to be in contact with Shakthar Donetsk's Willian, who will be a good addition as a winger and an attacking midfielder. With Aaron Ramsey back to full fitness and Lansbury returning from a successful loan stint with Norwich City, Wenger will have many options to choose his midfield from.
Improving the Strike Force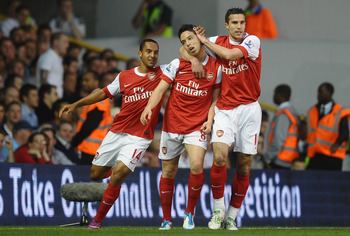 Laurence Griffiths/Getty Images
Wenger's front-men had a memorable season with Robin Van Persie netting a career-best 22 goals in 33 matches along with seven assists. Theo Walcott had a good season (apart from injuries) with 13 goals and 10 assists. Arshavin topped the assist charts for quite sometime even though he was not at his best.
With Nicklas Bendtner leaving, Wenger is close to signing Gervinho from Lille FC. Gervinho seems to be a good backup for Van Persie, although the Gunners have Marouane Chamakh to fill in the slot.
With Arshavin, Van Persie, Walcott, Nasri, Chamakh, Gervinho and Wenger still on the lookout for an experienced striker, the Gunners strike force looks stronger than the previous season.
Wenger Under Fire!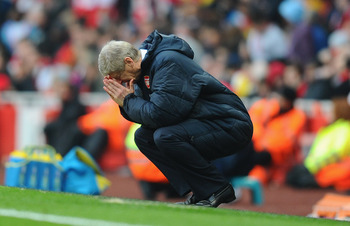 Mike Hewitt/Getty Images
Wenger has drawn criticisim from all quarters after a 6th unsuccessful season. Wenger signed a 4 year contract last year,which will keep him at the Emirates till 2015. But if Wenger fails to win trophies next season,who knows,he may probably be shown the exit door!
Wenger should pay heed to the fans feelings and bend his ways to start winning trophies. If he fails for another season, the fans may put too much pressure on the board which may lead to Wenger getting fired!
Keep Reading

Arsenal: Like this team?