FIFA Bribery Scandal: 7 Countries That Deserve World Cup 2022 More Than Qatar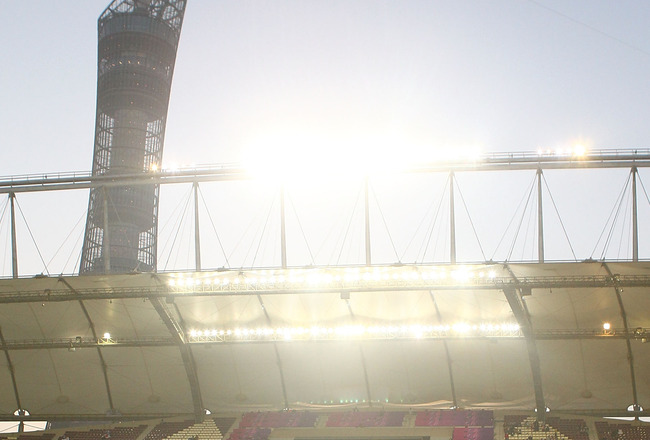 Robert Cianflone/Getty Images
There is no doubt about it, the cat has leaped out of the bag. Apparently, Mohammed Bin Hammam, the president of the Asian Football Confederation, bought votes to bring the FIFA 2022 World Cup to Qatar in an attempt to win election as FIFA President. Joining the mess was President of CONCACAF, Jack Warner, who also violated FIFA's Code of Ethics.
All the pieces are in place for Sepp Blatter to remain FIFA President. Could this place Qatar's 2022 hopes in jeopardy? Bleacher Report thinks so.
So with that said, we bring you seven countries that deserve the 2022 FIFA World Cup over Qatar. And you might be surprised at what is on here. Hint: say no to continental rotation.
1. United States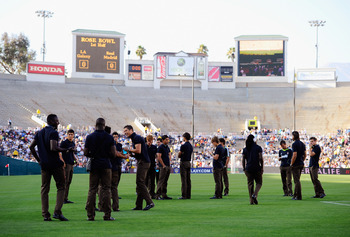 Kevork Djansezian/Getty Images
The country that finished second to Qatar in the voting is the easiest option here. It proved to be successful hosting the 1994 FIFA World Cup, and had all the chips in place to host the world's great footballing show.
Potential stadia include the Los Angeles Memorial Coliseum, RFK Stadium, the Cotton Bowl, FedEx Field, the New Cowboys Stadium, the New Meadowlands Stadium, Reliant Stadium, Arrowhead Stadium, Invesco Field at Mile High Stadium, Qwest Field, Gillette Stadium, the Georgia Dome, the University of Phoenix Stadium, LP Field, Lincoln Financial Field, M&T Bank Stadium, Qualcomm Stadium, Husky Stadium and Lucas Oil Stadium.
And of course, the Rose Bowl is more than capable of hosting the Final. Had the bid scandal not taken place, the USA would have been on track to host this event in 2022.
2. England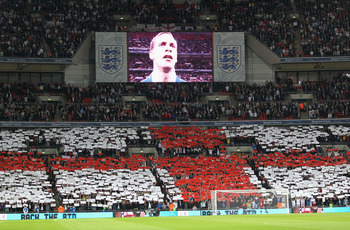 Hamish Blair/Getty Images
Wembley just hosted the UEFA Champions League final, why not have the 2022 World Cup Final at the Venue of Legends? To heck with this stupid policy called continental rotation; let's just give this to a country itching to host and is more than ready to host.
That country is England, who have never hosted the FIFA World Cup since 1966.
England has a number of stadia that can host matches: Old Trafford, the Emirates, Anfield, Stanley Park, the new Olympic Stadium in Stratford, the City of Manchester Stadium in Eastlands, Sunderland's Stadium of Light, Villa Park, Hillsborough, Elland Road, Home Park, Stadium:mk and the new Bristol City Stadium.
While Russia has a strong case for 2018 and justifiably deserved to win that bid, FIFA may want to consider lifting their continental rotation policy and bring the FIFA World Cup Finals back to the home of football.
3. Australia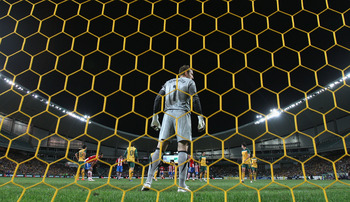 Ryan Pierse/Getty Images
The Antipodes have never hosted a FIFA World Cup, and Australia could be an option that fits the bill. Australia will host the 2015 Asian Cup, and the AFL and NRL seasons would not be affected by the event.
In addition, a study by IBIS notes that the revenue generated from the FIFA 2022 World Cup will be four times that of the 2000 Summer Olympics.
New stadia in Perth, Blacktown and Canberra would be built, while other stadiums in cities like Adelaide, Sydney, Newcastle, Townsville, Gold Coast and Geelong would be upgraded. Sydney's Stadium Australia, the Melbourne Cricket Ground and Brisbane's Lang Park (also known as Suncorp Stadium) all meet or exceed FIFA's requirements.
4. Japan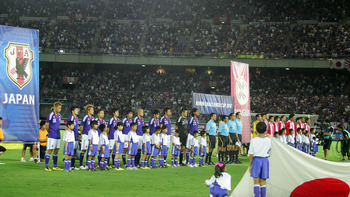 Koji Watanabe/Getty Images
2002 may have felt like yesterday, but Japan are more than capable of hosting a FIFA World Cup by themselves. Wouldn't it be nice to see every stadium in the world witness the action in Japan using holograms?
The Yokohama International Stadium could host the Final, like it did in its joint World Cup with South Korea less than a decade ago.
Other stadia that can host matches include Saitama Stadium 2002, the Shizuoka "ECOPA" Stadium in Fukuroi, Nagai Stadium and Umeda Kita-yard Stadium in Osaka, Toyota Stadium in Toyota City, Oita Stadium in Oita, Niigata Stadium, the Kashima Soccer Stadium, the Kobe Universiade Memorial Stadium, the Sapporo Dome and the National Olympic and Ajinomoto Stadiums in Tokyo.
5. South Korea
Koji Watanabe/Getty Images
South Korea came in third in the voting for the FIFA 2022 World Cup, and they are also capable of hosting the event by themselves. Politics will always play a part in sport, and having the FIFA 2022 World Cup in Korea can become part of the healing process between the South and the North.
Look for the Seoul World Cup Stadium to host the Final here.
Other World Cup Stadia in Daejeon, Gwangju, Jeonju and Seogwipo can host matches, as well as Seoul's Jamsil Olympic Main Stadium, the Big Bird Stadium in Seoul, the Busan Asiad Main Stadium, Incheon's Munhak Stadium, the Daegu Stadium, the Big Crown Stadium in Ulsan, the Goyang Stadium, the Cheonan Stadium and a new stadium in Incheon that is expected to be completed next year.
6. Spain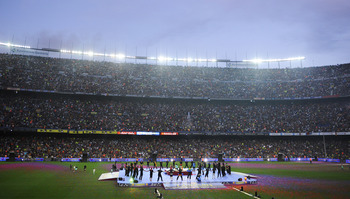 David Ramos/Getty Images
Again, who cares about continental rotation anyway? Spain have already hosted the FIFA World Cup back in 1982 and are more than ready to host it again.
You can put the Camp Nou as the home of the Final. After all, if FC Barcelona can stir up a crowd, so can two countries vying for football's richest prize.
Other stadia that can host matches include the Santiago Bernabeu in Madrid, the Nou Mestalla in Valencia (provided that construction finishes on time), Seville's La Cartuja, Lluis Companys in Barcelona, the Estadio Olimpico de Madrid, El Sardinero in Santander, the Riazor in A Coruña, the Anoeta in San Sebastia, the Nuevo Jose Zorrilla in Valladolid, the Nueva Condomina in Murcia, El Molinón in Gijon and Estadio Jose Rico Perez in Alicante.
7. Canada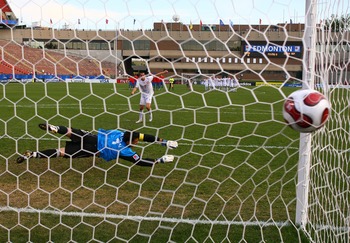 Jeff Vinnick/Getty Images
Now some of you may be scratching your heads and wondering, why Canada? Why should they host a FIFA World Cup? There is clearly no interest in the country to host this event, and the National Team is not exactly one of the best in their own confederation.
Yes, that much is true. But get this: First off, in the recent FIFA World Rankings for May, Canada was ranked 76th in the world while Qatar was ranked 92nd. So these hosts can play better football than the hosts Bin Hammam and his crooked ilk have selected. And having a FIFA World Cup in the Great White North will only develop the talent in this country, which generally plays third fiddle to its other continental neighbors.
Second, Mexico had already hosted the FIFA World Cup twice—in 1970 and 1986. Having a third FIFA World Cup might be a little bit greedy, even though they have shown they are capable of hosting an event like this. If the next FIFA World Cup is to come from a country in CONCACAF, Canada are capable of putting on a great show.
Third, Canada have hosted a FIFA World Cup before—albeit an U-20 version. So, if they can host one at the youth level, they can do it again at the senior level. Stadiums like the new BC Place Stadium in Vancouver, Montreal's Olympic Stadium, Commonwealth Stadium in Edmonton, McMahon Stadium in Calgary, Taylor Field in Regina, Ivor Wynne Stadium in Hamilton, an upgraded Frank Clair Stadium in Ottawa and the Rogers Centre in Toronto are potential hosting venues. New stadiums in other cities like Saskatoon, Winnipeg, Quebec City and Halifax could also be built.
Keep Reading