Liverpool
Liverpool FC Must Start Searching For Kenny Dalglish's Successor Immediately
Alex Livesey/Getty Images
February 6, 2011
I can hear the angry questions already...
"Mustafa, have you lost your f***ing mind?"
"Just how clueless are you?"
"Did you have a few too many celebratory drinks after beating "a top club""?
You didn't read it wrong and I'm perfectly sane.  (Though Funnily enough those were the same types of questions I was being asked when I was vehemently arguing for Kenny Dalglish's appointment during Rafa Benitez' tenure).
Though it's still very early, the signs of recovery are good and the future is looking a lot brighter than it has done in years.  Even those who were saying that Dalglish was not suitable for the role of Liverpool manager—because he had "been out of the game for too long"—are now hoping that he gets offered the job on a permanent basis.  And obviously he should.  He has begun to re-instill the core values that made Liverpool the club that it is.  Values that were slowly eroded over the last decade or so.

Must Read: Top 10 Liverpool Strikers of All-Time
Irrespective of whether Liverpool eventually win the league or go on to qualify regularly for the Champions League under Dalglish, the work that he is doing now, the foundations that he is re-laying must not be lost.  That is why the search for and possibly the grooming of the perfect successor needs to start now.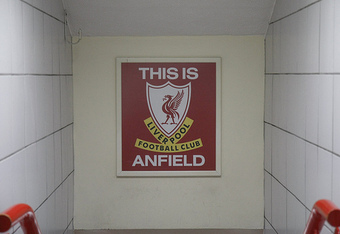 More than just football...
I firmly believe Manchester United have no idea who will take over the dynasty that Alex Ferguson has built, which is why he has remained at the helm so long.  It's not going to be easy and until they do, he will remain in charge.
Just yesterday Arsene Wenger, contracted to Arsenal until 2014, was quoting the name of the manager he would like to see as his successor: Dragan Stojkovic.
"I would love Stojkovic to be my successor, there are a hundred reasons for that," Wenger told Serbian paper Vecernje Novosti.  ''Our ideas are the same and we both strive for perfect football.  I knew he was going to have teams playing attacking football with many passes. He has done that, showing he will be a great coach."
In nominating his preferred successor at the Gunners, Wenger mentions traits regarding the way Stojkovic likes his teams to play.  With Liverpool it is not only the football but a whole culture that needs to have continuity.
Long may King Kenny's reign continue, but when the day eventually comes that he does have to hand over to the next Liverpool manager, we have to try and make sure that it's a perfect pass.
Like the new article format? Send us feedback!