World Football: The 50 Biggest Upsets In History (Part 1)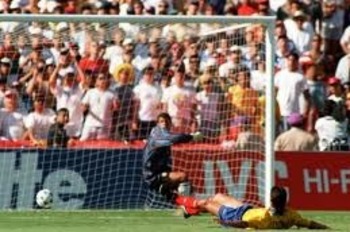 A scrambled last-minute set-piece goal. A controversial penalty. A high-profile mistake. An inspirational individual or team performance. A lucky day. A greater desire to succeed.
Football is often referred to as "the greatest game on Earth" because it is always unpredictable and never dull.
For example, Spain were one-to-four favourites to beat Switzerland in their opening Group H match at last summer's FIFA World Cup. They lost 1-0 and, as a result of their shock defeat, their odds of winning the tournament for the first time ever lengthened considerably—from three-to-one to five-to-one. Inevitably, they would go on to win the tournament.
Another example of why it is so dangerous to bet money on football came at the start of this season in the Premier League. Wigan Athletic's first three-league fixtures read: Wigan 0-4 Blackpool, Wigan 0-6 Chelsea, Tottenham 0-1 Wigan. Anyone who knows their Bale from their Berbatov will realise that on any given Sunday, the Latics are not one goal better than Spurs and they are certainly not four goals worse than newly-promoted Blackpool!
So in the following video and photo slideshow, I take you through the 50 most shocking upsets in the history of world domestic and international football. I am sure I have missed many cases so please feel free to add your contributions.
Enjoy the freak show!
50: Tottenham Hotspur 3-4 Manchester City, 2004, F.A. Cup

Watch City's extraordinary comeback at White Hart Lane

Usually, this score would not be particularly unusual.
When you learn that Spurs were playing at home, leading by three goals at half-time and played the second half with one more man than their opponents, you realise that this must count as one of the biggest shocks and most remarkable comebacks in the history of the greatest domestic club competition in Europe. John Macken was the hero with a 90th-minute winner.
49: South Korea 2-1 Italy, 2002, FIFA World Cup

Watch Seol Ki-Hyeon score a dramatic last-gasp equaliser to take the match inter overtime

Despite home advantage and some terrible refereeing decisions playing a major role in South Korea's shock victory over Italy, the Asians showed commendable quality and spirit throughout the tournament.
In this match, Seol Ki-Hyeon scored a memorable last gasp equaliser in normal time to cancel out Christian Vieri's opener. Ahn Jung-Hwang scored the historic winner in overtime to send the fans into ecstasy and his team into the last eight of the tournament.
48: China 1-0 France, 2010, Warm-Up Match

Watch Deng Zhuokiang's swerving fee-kick deceive Hugo Lloris

Ile de la Reunion. Friday, 4 June 2010. The first sign of France's frailties heading into the World Cup? Or the controversial Jabulani football upsetting their preparations for South Africa?
Either way, this was an unexpected outcome as a Chinese team bereft of world stars overcame the likes of Franck Ribery and Nicolas Anelka thanks to a wicked free-kick.
47: Arsenal 2-3 Tottenham Hotspur, 2010, Premier League

Watch Tottenham's comeback win at The Emirates earlier this season

Many readers may be surprised at my inclusion of this match and attribute it to bias towards my beloved Spurs.
But this was a first league win away to their bitter rivals in 17 years and was certainly not in the offing after a sloppy first-half performance saw Harry Redknapp's team concede a two-goal deficit. Younes Kaboul scored the headed winner in the 85th minute.
46: Portugal 4-0 Spain, 2010, Friendly Match

Watch Portugal's four-goal dismantling of world champions Spain

''We're hurt'', said Arsenal and Spain playmaker Cesc Fabregas after his country was thrashed by neighbours Portugal in a friendly match shortly after their World Cup triumph in South Africa.
Almeida, Martins, Postiga and an own goal from defender Ramos made sure Portugal ruined Spain's annual record.
45: Barcelona 1-2 Rubin Kazan, 2009, UEFA Champions League

Barcelona underestimated the Russians' threat and paid an embarrassing price

Turkish striker Gokdeniz Karadeniz was the luck man to score Russian team Rubin Kazan's winning goal at the Nou Camp last year in the group stages of the Champions League.
Although the home team did not put out a full-strength team, deservedly beating a team comprising three of the world's best footballers—Andres Iniesta, Lionel Messi and Xavi—is a phenomenal achievement.
44: Greece 1-0 Portugal, 2004, European Championship Final

Enjoy Greece's incredible final defeat of Portugal

Forward Angelos Charisteas instantly became a national hero with one simple header from the 2004 tournament host's first corner of the final to upset all odds.
That Greece were rated at a 150-to-one punt to become champions says it all in terms of the scale of this achievement.
43: Fulham 4-1 Juventus, 2009, UEFA Cup

Watch Fulham's momentous 4-1 turnaround win over the Italian giants

Trailing 3-1 from the first leg in Italy, Roy Hodgson's unfavoured London side produce a display of excellence and spirit to record an amazing win against European giants Juventus to secure their passage to the last four of the competition.
Bobby Zamora, Zoltan Gera (twice) and Clint Dempsey—who scored the winner—found the net in this shock result.
42: Barnsley 1-0 Chelsea, 2008, F.A. Cup

An unexpected twist in the F.A. Cup as Barnsley dump multi-millionaires Chelsea out of the cup

Kayode Odejayi will reserve a place in F.A. Cup history as the place to knock holders Chelsea out of the sixth round of the 2008 F.A. Cup.
His 66th-minute header was enough to send Championship team Barnsley into the semifinals at the expense of Avram Grant's stars.
41: Middlesbrough 8-1 Manchester City

Watch 'Boro's dominant league rout of rivals City

Afonso Alves did not achieve much in English football. Nor did Sven-Goran Eriksson. But the Brazilian striker and Swedish manager had differing fortunes on a cold afternoon in the Northeast.
A remarkable result considering the two clubs' similar finances and playing staff at the time.
40: DR Congo 2-0 Liberia, 1996, African Cup of Nations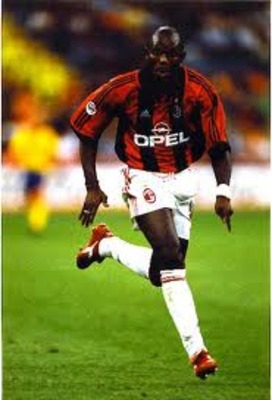 AC Milan star and best-ever African footballer George Weah suffered a humiliating defeat to DR Congo in the African Cup of Nations in 1996.
Footballing minnows Congo's goals were scored by Essende and Lukaku.
39: Olympique Lyon 0-1 Maribor, 1999, UEFA Champions League Qualified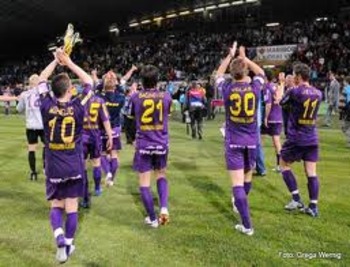 Having defeated Racing Gent 5-1 at home in the first qualifying round, the small Slovenian sprung an almighty surprise when they defeated Lyon, a team which has dominated French football for many years, at home and away to secure a 3-0 aggregate win.
38: St. Gallen 2-0 Chelsea, 2001, UEFA Cup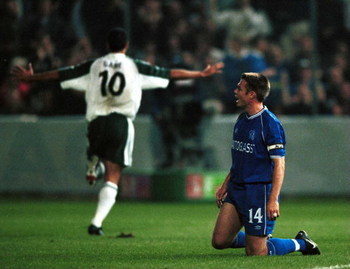 Sascha Muller and Charles Asamoah were the players who condemned Chelsea to their most shameful European defeat as Swiss team St. Gallen overturned a one-goal, first-leg deficit.
Midfielder Robert di Matteo, currently manager at West Bromwich Albion, would make the night worse as he suffered a broken leg.
37: KV Mechelen 1-0 Ajax

The Belgians' unlikely European victory over Dutch giants Ajax was unfortunately not a sign of things to come for KV Mechelen

Piet den Boer was the Dutch striker who came between Ajax and two consecutive European Super Cup victories as Aad de Mos's team beat the favourites from Amsterdam to win glory.
36: South Korea 0-0 Spain (5-3 On Penalties), 2002, FIFA World Cup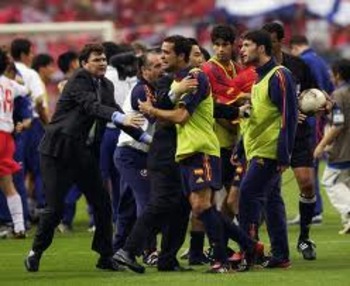 Two controversial disallowed goals and two missed penalties proved to be Spain's undoing eight years ago as the tournament co-hosts sprung an incredibly second surprise of the tournament.
35: Wrexham 2-1 Arsenal, 1992, F.A. Cup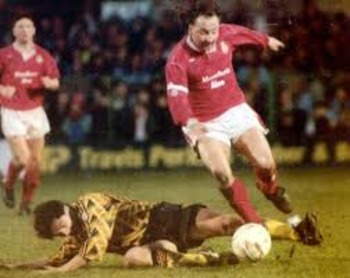 There were 90 places in the English footballing standings at the start of this match, but Mickey Thomas and then 20-year-old Steve Watkin shot the Gunners down in true F.A. Cup underdog fashion.
34: Liverpool 2-2 Northampton Town, 2010, League Cup

Watch The Cobblers upset The Reds at Anfield to heap pressure on home manager Roy Hodgson

Sixty-nine places between these two teams.
Once the game had gone into extra-time at 1-1, Liverpool were lucky to pull level through a Kyrgiakos header with four minutes to play.
But Abdul Osman scored the decisive penalty as Liverpool lost for the first time ever against a team three-leagues below them.
33: West Germany 3-2 Hungary, 1954, FIFA World Cup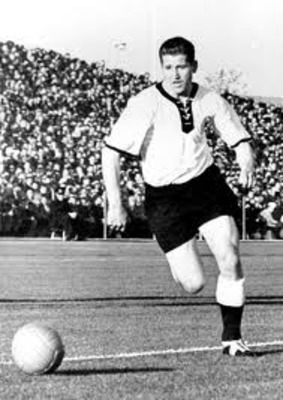 Helmut Rahn (pictured) scored a brace and a winning goal in the final of the tournament against favourites Hungary—a team which included the legendary Ferenc Puskas—in front of 66,000 people in Bern.
And the Germans secured a morale-boosting title in the aftermath of the Second World War after a match in which the national anthem was sung for the first time since the war.
32: Hereford United 2-1 Newcastle United, 1972, F.A. Cup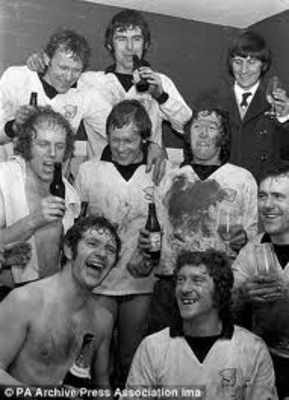 It is not often that a non-league team beats a top-flight team—especially having travelled to their ground and earned a draw.
But Hereford United did just that in 1972 to record a famous win. Ricky George scored the extra-time winner which sparked a pitch invasion.
31: Senegal 1-0 France, 2002, FIFA World Cup

Once David Trezuguet hit the post and Papa Boupa Diop opened the scoring, you got the feeling something special might happen

Former Fulham midfielder Papa Boupa Diop scored the opening goal of the 2002 tournament, which proved to be the winner against holders France.
Les Bleus ended the tournament bottom of their group with no wins and no goals.
One of the greatest ever shocks in World Cup history.
30: Chelsea 0-3 Sunderland, 2010, Premier League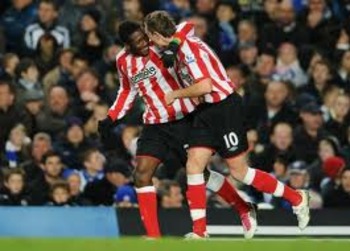 Chelsea were cruising at the top of the league, Sunderland were in mid-table obscurity.
Then comes along a performance utter brilliance and domination from the Black Cats, including a memorable solo goal from loanee Nedum Onuoha, as the Wearsiders stunned 35,000 fans at Stamford Bridge into silence.
29: Liverpool 0-1 Wimbledon, 1988, F.A. Cup Final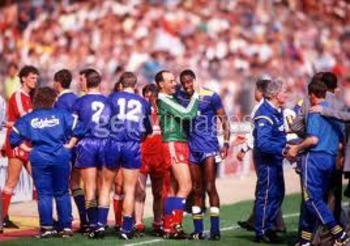 The Crazy Gang. They didn't play like the other kids.
Wimbledon's Motley Crue of head cases and unlikely lads caused a major upset when they defeated one of the greatest clubs in the world, Liverpool, in the Wembley showpiece as Dave Beasant became the first goalkeeper to save a penalty in the final of an F.A. Cup.
28: Spain 0-2 USA, 2009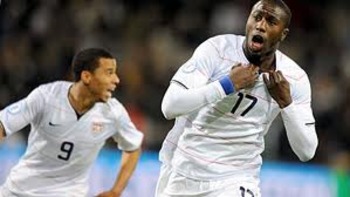 Jozy Altidore (pictured) and Clint Dempsey scored a goal each as USA caused one of the biggest upsets in international footballing history by defeating world No. 1 team Spain in the semifinal of the 2009 Confederations Cup.
27: Tunisia 0-2 Mali, 1994, African Cup of Nations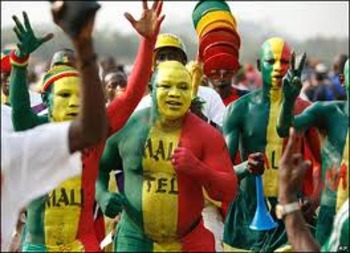 Relative dark horses Mali shocked Africa when they achieved fourth place in the 1994 Cup of Nations tournament.
They did so partly thanks to upsetting hosts Tunisia with a 2-0 defeat with first-half goals from from Coulibaly and Sidibe.
26: Honduras 2-0 Brazil, 2001, Copa America
Honduras pulled off what is considered the biggest-ever shock in Copa America history when they defeated Brazil two-nil in the quarterfinals nine years ago.
Saul Martinez scored a goal while former Chelsea full-back Julio Belletti also put through his own net.
Keep Reading