The Premier League: What Each Team Wants For Christmas This Year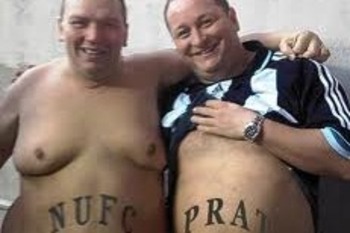 After 17 matches in the Premier League, only 12 points separate Arsenal in first from Aston Villa in 14th position.
A maximum of three consecutive wins could shoot any one of six clubs to the summit of the table.
With three full rounds of fixtures remaining in 2010, there will be many board members, chairmen and managers looking to shuffle their pack slightly to realise their ambitions in 2011.
Although the January transfer window has attracted significant criticism from managers and there are few clubs in a position to pay £10 million for a new striker and possibly even fewer ready to sell their assets at such a crucial stage in the season, there are usually one or two surprise signings which have an impact one way or another on the course of the season.
With club owners bringing wealth but lacking wisdom, shock decisions such as those to sack Chris Hughton and Sam Allardyce as managers of Newcastle United and Blackburn Rovers respectively may also contribute to the excitement and bewilderment with which fans greet this time of the year.
I look at each team in reverse order of their current league standings and preview what they require and why.
20: West Ham United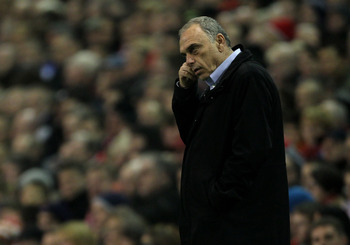 Alex Livesey/Getty Images
A new manager
This choice of photo was quite deliberate. Hammers boss appears to be shooting himself on the side of the head, an outcome which may have been preferable at the time to watching his dire team slip to another defeat.
It seems a case of one step forward, two steps back in East London. An incredible 4-0 League Cup demolition of Manchester United has not proved to be a catalyst for the Irons surging up the league table.
With only Wigan and Fulham looking frail enough to catch up, time is surely up for sour-faced Grant.
Potential replacements include former Ajax and Spurs boss Martin Jol and Newcastle saint Chris Hughton.
19: Wolverhampton Wanderers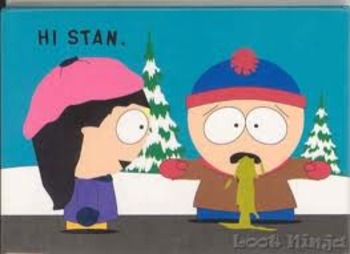 Hyoscine Hydobromide
With just one point from eight matches and a goal difference of -12 on their travels, it seems that Mick McCarthy's men are suffering from a severe case of motion sickness.
If the Yorkshireman can get hold of some of this medicine renown for alleviating symptoms, the Midlanders may still escape relegation - particularly as their form at home is decent and they have a good core of skillful and willing players.
18: Wigan Athletic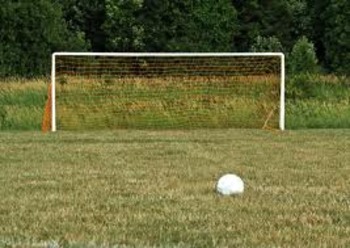 Goals - lots of them
Harry Redknapp once criticised Darren Bent's lack of finishing ability with the immortal words ''Even my missus Sandra could have scored that one''.
What Roberto Martinez would give to sign ten Sandra Redknapps...or one Lionel Messi.
Having scored just 13 goals in 17 matches to date, the Latics are worryingly short of firepower.
There is no doubt that Charles N'Zogbia and Hugo Rodallega is talented; there is also no doubt that a player such as Robbie Keane or Michael Owen could work wonders at the DW Stadium.
17: Fulham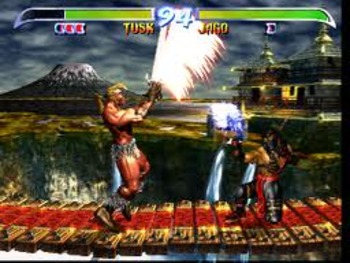 Killer Instinct
10 draws from 17 games beggars belief - it also breaks a record as the most draws recorded in a Premier League campaign at this stage.
Fulham have not become a poor team overnight but it is painfully evident that without Bobby Zamora, the Cottagers do not have enough firepower to finish off inferior opponents.
Belgian forward Moussa Dembele looked to be an inspired signing as he grabbed a couple of early goals but, whether it is a change of tactics, a couple of new recruits or a new manager at the helm, something needs to click into place in West London soon.
16: Birmingham City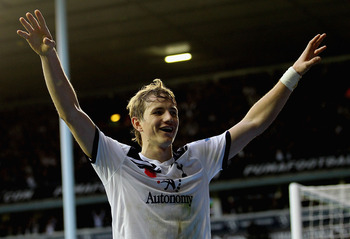 Hamish Blair/Getty Images
A new frontman
Until Nikola Zigic's half-time introduction last week at St Andrew's, Birmingham City players looked resigned to accepting their fate against a cuter and hungrier Tottenham Hotspur team.
Even visiting manager Harry Redknapp's noted the impact the giant 2-metre tall Serbian striker had on the match as his knock-down header set up Liam Ridgewell for a late equaliser.
In truth, Zigic has not lived up to his hype or hefty price tag and Jean Beausejour, despite a strong World Cup showing, looks out of his depth.
With Tottenham needing to strengthen a couple of key areas but with purse strings tight at the Lane ahead of a proposed move to a £450 million ($715 million) stadium, their board may decide to cash in on Russian forward Roman Pavlyuchenko's recent upturn in form if Birmingham City can improve slightly on the £10 million ($16 million) offer presented to Spurs chairman Daniel Levy over the summer, they could climb the table quite quickly.
15: Everton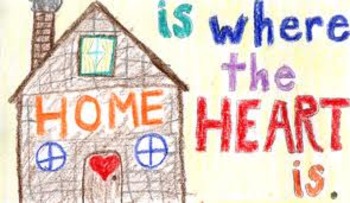 A few home comforts
10 points from nine home matches will not get you anywhere in any league - and it is certainly proving to be a big hindrance to The Toffees this season.
And the question has to be asked: how much longer will players like Jack Rodwell, Mikel Arteta, Phil Jagielka and Tim Cahill, the crown jewels, stick around if there is not a transformation in fortunes on the blue side of Merseyside.
That Liverpool have had a wretched season and the top teams cannot properly get to grips with the league this year will only grate more on Everton fans who have been used to their team starting the season slowly.
Birmingham, Blackpool and West Ham all visit Goodison Park before Easter and Scottish manager David Moyes will hope his team can score some early goals and start picking up wins at home to appease fans who are becoming increasingly unsettled this season.
14: Aston Villa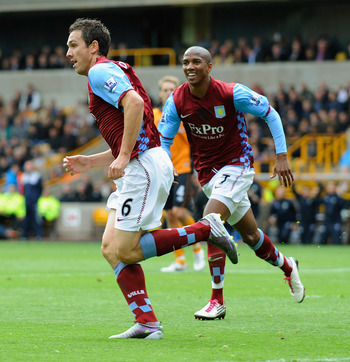 Michael Regan/Getty Images
Keeping Hold Of Key Players
Ever since former manager Martin O'Neill quit the club five days before the start of this season after a dispute with American owner Randy Lerner over transfer funds, this season has been an uphill struggle at Villa Park.
However, this setback and injuries to many first-team players have provide an opportunity for youngsters such as Barry Bannan, James Hogg and Michael Albrighton to impress, with the latter excelling and now fully deserving of an England call-up which is surely imminent.
However, Villa's success or failure this season may just depend on the intentions of star wingers Ashley Young and Stewart Downing, both of whom are reportedly attracting the attention of Liverpool, Tottenham Hotspur and Manchester United.
Both are quick, young English goalscorers who provide width and options to counter-attack. New manager Gerard Houllier must fiercely resist any temptation by Lerner to cash in on these assets were a £25-million ($40 million) offer to arrive in the post.
13: Blackburn Rovers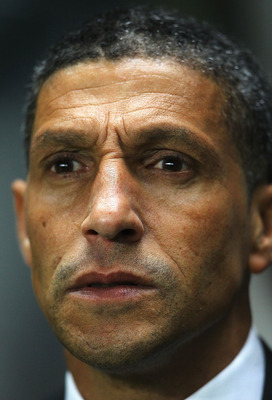 Matthew Lewis/Getty Images
A quick solution to today's shock news story
So the owners of Venky's, an Indian poultry giant, have decided they have had enough of Sam Allardyce's reign. More Ray of the Rovers than Roy!
Sitting in 13th, five points above the relegation zone, there is little breathing space for Rovers. But a strong home record and a group of seasoned Premier League campaigners suggest that, with a sensible and swift managerial appointment, the Indians may still get their top-ten finish.
Public opinion of Chris Hughton is at an all-time high and his achievements at Newcastle United will not have gone unnoticed. Still a managerial novice, he will not demand big wages but has the experience and nouse to draw the best from a team such as this, as he proved by leading The Toon to a 100-point return from the Championship to the Premier League last year.
12: Stoke City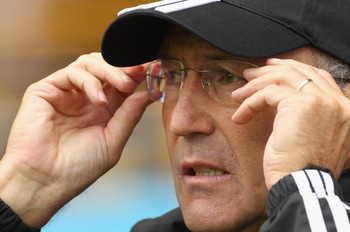 Ian Walton/Getty Images
A New Contract For Tony Pulis
Manager Tony Pulis has the enviable record of never having led a team to relegation. In the context of a managerial career spanning 18 years and encompassing seven clubs, that is a notable achievement.
He may not win any awards for his personal style or that of the football his teams play, but Pulis is wily and has a good eye for a bargain - not unlike his former mentor at Bournemouth, Harry Redknapp.
Under his tutelage, players such as Matthew Etherington and Ryan Shawcross have improved greatly and no team ever relishes a trip to The Britannia Stadium.
With Blackburn Rovers and possibly West Ham United hunting a manager with the credentials to reverse their fortunes, Chairman Peter Coates would be advised to persuade Pulis to put pen to paper on a new and improved deal.
11: West Bromwich Albion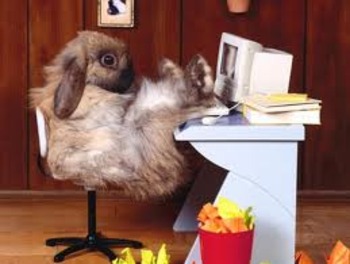 Have A Break, Get A Rabbit?
No - West Brom don't need a fat, lazy rabbit.
What they could do with over Christmas, however, is a good knees-up. Because with 22 points from 17 matches, Roberto Di Matteo's team is already comfortably more than halfway to retaining top-flight status, their main aim in their first season back in the top flight.
In fact, it seems that their barnstorming form at the start of the season started to have an effect on their ability to compete and score goals recently. It is particularly important now for a small squad effectively topped up by youngsters to conserve some energy and renew their efforts in 2011.
Home matches against Wolves, Blackpool, Blackburn and Wigan over the course of the next two months should mean that the players can enjoy a football-free February fortnight safe in the knowledge that they will be enjoying the financial and social rewards that come with Premier League territory for at least another year.
10: Blackpool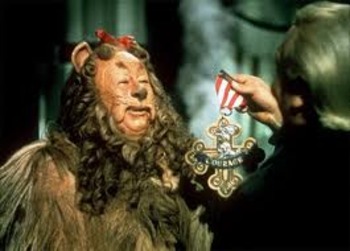 Courage
The Cowardly Lion. Symbolic of how many of the smaller clubs to have been promoted since the start of the Premier League have approached their mountainous task.
Nevertheless, Blackpool manager Ian Holloway, ever the maverick, has instilled a 'whatever doesn't kill you, makes you stronger' mentality into his cheap and cheerful squad - and it has worked wonders.
From the first day, The Seasiders have attacked their opponents and shown minimal respect...and it has generally worked beautifully well. The team will stumble on some hard times, but wins at Liverpool and Newcastle have justified the dangerous yet fresh mindset which the likes of Charlie Adam and DJ Campbell take onto the field.
It is a case of 'don't fix what 'aint broke' for 2011; ambition, courage and a touch of fortune seems to be the key.
9: Liverpool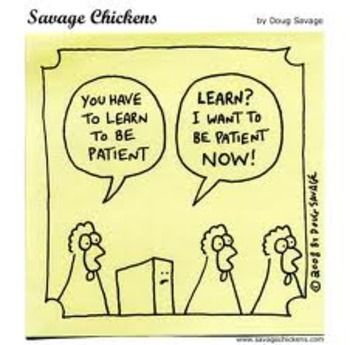 Patience
The end was nigh. A gloomy cloud lurked over Anfield - in fact, it was more like a storm.
First, there was the issue of ownership: American investors Hicks and Gillett were lingered like a bad smell and were replaced by another American, John W Henry.
Then there were the rank bad performances which stunk out Anfield further: losing to Northampton Town in the League Cup, Blackpool in the league. Dark days indeed.
But, despite consecutive defeats to Tottenham and Newcastle, Roy Hodgson has seemingly turned a corner. The performances show more belief, desire and purpose and the team seems to be functioning better than before in the enforced absence of stalwarts Jamie Carragher, Steven Gerrard and Fernando Torres.
The Kop will need to be patient and this year may not be a vintage one but Liverpool still have the chance of success in the Europa League and a top-four finish in the Premier League, which was unimaginable two months ago.
8: Newcastle United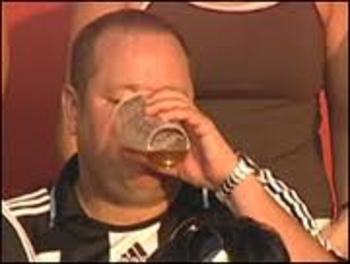 A Forklift Truck To Tow The 'Fat Cockney B******' Away
37 year-old Alan McKenna is unfortunate enough to look like a billionaire.
What? Drives down to his super-yacht in a blacked-out Veyron Bugatti from his luxury mansion in Monaco? Er...no. Big belly, penchant for alcohol, Newcastle United fan.
Unfortunately, often confused with the tyrant on the Tyne, business mogul Mike Ashley, the doppleganger restaurateur has been attacked by angry Geordie fans on numerous occasions recently.
And his plight is likely to continue after the owner decided to disgracefully replace a popular, professional and successful coach with a more expensive but not necessarily better model.
General consensus suggests that the sooner Ashley leaves the club and city for good, the sooner the fans have a club to be proud of again.
7: Sunderland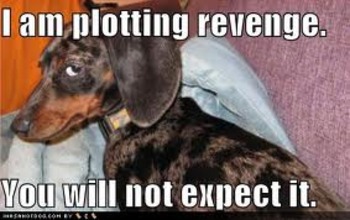 Revenge!!!
5-1. One consolation goal for pity. Geordies were ecstatic. Mackems were clinically depressed.
In the fiercest of rivalries, a Kevin Nolan hat-trick and Shola Ameobi brace heaped pressure on Steve Bruce, whose side were struggling at that stage.
Fast forward six weeks and The Black Cats have climbed the table ahead of their 'neighbours'. Impressive performances from loan signing Danny Welbeck, youngster Jordan Henderson and big-money signing Asamoah Gyan now have Bruce screaming for joy. The team's performance during the 3-0 dismantling of champions Chelsea away from home was astonishing.
But 16 January may be the day which shapes the season. It is the day when the players can apologize to their fans in the best possible way, by beating the 'Loony Toons'.
6: Bolton Wanderers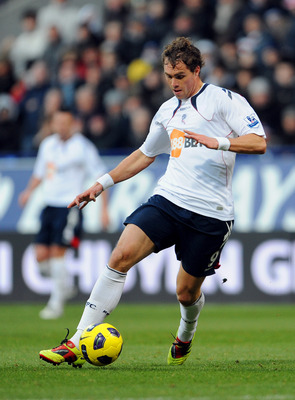 Clint Hughes/Getty Images
Keep Elmander - At All Costs!
The Trotters in the Champions League? Champs Elysees!
No. Not Delboy and co...but it may as well be, so unlikely is the story unfolding at The Reebok Stadium this season.
Through a mixture of sturdy defending, skilful midfield interchanges and brute force upfront, Owen Coyle and his players are upsetting the odds and lurk just behind the Top Four with nearly half of the season already behind them.
While it is difficult to single any player out for special mention in a team which has really gelled, the form of Swedish forward Johan Elmander is remarkable considering his initial difficulties in adapting to football in England.
Eight goals in the league mean that he is now hot property but a player Bolton must hold onto until May if they are to qualify for European football next season.
5: Tottenham Hotspur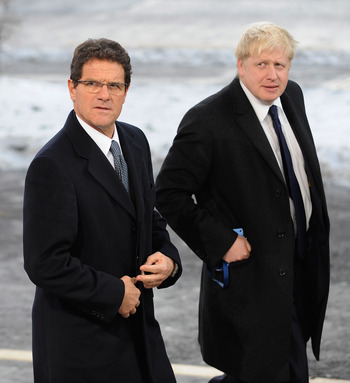 Michael Regan/Getty Images
Happy As Larry To Hold On To Harry
A pair of less likely allies you never did see.
But England manager Fabio Capello and London Mayor Boris Johnson may just hold the key to Tottenham's short- and long-term success.
For while the latter has approved the club's revised application to build a new stadium on the site of the current one, the former's performance as national coach will potentially have a bigger impact on whether the team can finally leapfrog Arsenal this year and challenge for the title.
Bookmakers across the country make Spurs manager Harry Redknapp the undisputed favourite to succeed the Italian as the saviour of the Three Lions. A conundrum for Spurs fans given that Redknapp is clearly the man best positioned to end 44 years of hurt but he has also guided their club to new heights.
On the one hand, Redknapp may feel that he has unfinished business at White Hart Lane.On the other hand, he may realise that he might not get a better chance to lead his homeland to glory.
4: Chelsea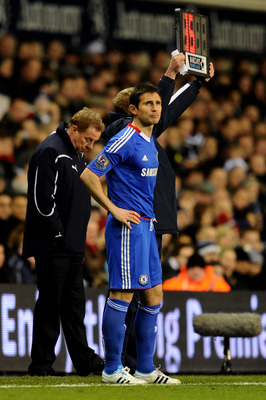 Mike Hewitt/Getty Images
Get 'Fat Frank' Fit
77 minutes on the clock at White Hart Lane. The electronic board is held aloft. No. 8 to replace No. 15. A standard event, you may think. But why is Spurs boss Harry Redknapp looking so glum in the background?
It may be because he has just seen his goalkeeper surrender a hard-fought one-goal lead to a team in the ascendancy with a weak flap from a powerful Didier Drogba effort. It may also be that his son-in-law Frank Lampard is about to enter the fray and play his first league football for months.
Such is the impact that Lampard has on his team's success that a mini-crisis has erupted during his prolonged injury absence. First came the unexplained sacking of Assistant Coach Ray Wilkins, then came a string of bad results.
But with a Fit Frank and a couple of results in the big two forthcoming fixtures, Chelsea will look like a new club and their players will rediscover their potency.
3: Manchester City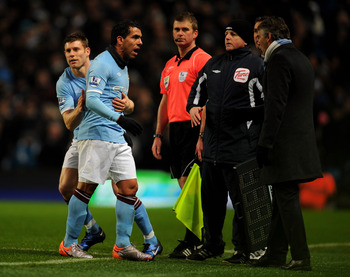 Clive Mason/Getty Images
End To Tevez Debacle
There is a pervading sense that want-away Argentine striker Carlos Tevez is more hassle than he is worth.
Whether there is any truth in the rumour that Tevez is holding out for a preposterous weekly net salary of £300,000 ($475,000) and whether he is serious about quitting football entirely if his transfer request is not accepted is, effectively, immaterial.
Manchester City don't really need him, they don't need the money and they certainly don't want this saga to derail what is turning out to be an exciting season at Eastlands.
In Tevez's absence, Balotelli has sporadically looked awesome. In his absence, Roque Santa Cruz and Jo finally have a chance to shine.
In summary, a solution must be found very quickly and City must move on to bigger and better things next year.
2: Arsenal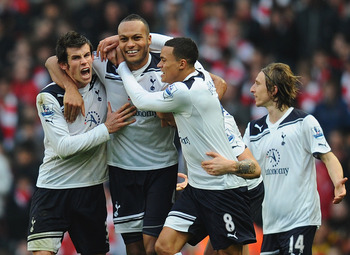 Mike Hewitt/Getty Images
Make It Count
Younes Kaboul's 86th minute header was a sickening blow for Arsenal fans last month.
Not only did Tottenham's third and winning goal at The Emirates mean that Spurs had beaten their rivals away from home for the first time in nearly two decades, but it was also a travesty as The Gunners had created more chances than their opponents and did not deserve to lose.
While nobody can deny that Wenger's team consistently plays the league's most attractive football, it is also clear that the players remain prone to errors and lapses in concentration and are not efficient or ruthless enough to see out games.
They can make amends for tonight's drab defeat to Manchester United with a win at home to Chelsea and then away to Wigan 48 hours later which, fans hope, will take them back to the summit.
1: Manchester United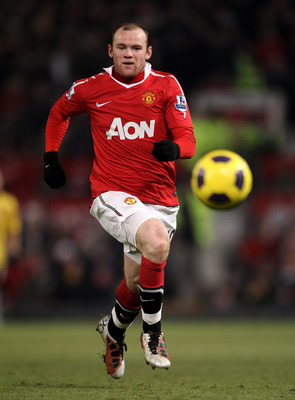 Alex Livesey/Getty Images
Rooney To Repent For His Sins With Goals Galore
Rooneygate was a deeply unfortunate episode in the career of a controversial talent. The ill-fated announcement, the public U-turn, the repetitive sex scandals.
While it may take Rooney some time before he fully recovers from the blow which that week dealt his Premier League career, the events seemed to have galvanized his team-mates.
As such, United are sitting top of the league, having just beaten their nearest rivals, Arsenal, comfortably to remain unbeaten. Most of which has passed the formed Everton man by.
So why do they need Rooney? Well, an on-song Rooney, simply put, turns a good United into a great United. His competitiveness, hunger, skills and vision are unparalleled in this league and he can and needs to return to being a figurehead for the club. If he can concentrate on his family and his football and not on money and boobs, he can become a legend within a legendary team.
Keep Reading