El Clasico: The Bleacher Report Community's Predictions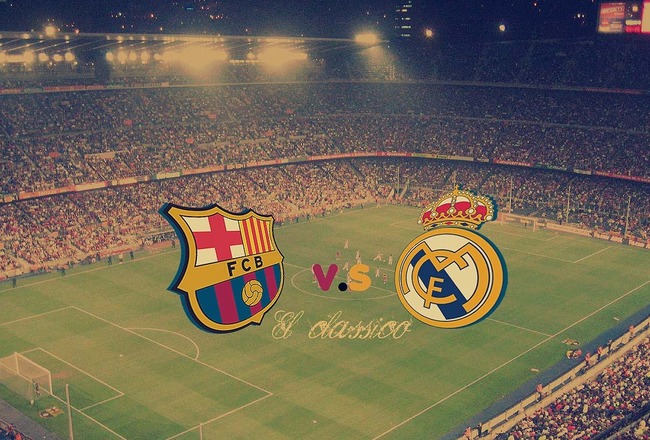 Who is going to win El Clasico?

Unless you've been living under a rock for the past few weeks, you know that the biggest club game in World Football is nearly upon us.
This Monday there will be no more time for talk, only time for football. In anticipation of El Clasico, I have compiled the predictions of the Bleacher Report community.
Thanks to Obat Realmad Cipriani, Imran Ashraf, Adi-Oula Sebastian, Munachimso Nnebe-Agumadu, Taimoor Nasir, Emad Dlala, Manuel Traquete and Issac Asante.
My Prediction
I think the victory will depend on who gets the first goal. If Real Madrid do, then they can play on the counter and would probably execute those counters like Germany did at the World Cup—with goals.
If Barcelona get the first goal, then Real will have to "play" against them, and that is what I believe will happen.
The Camp Nou crowd will inspire the team, and goals from Pique, Pedro and Messi will give the team the win. I think Ozil will be the scorer for Madrid and that the only reason they lose is because of Mourinho's negative tactics. If they go at Barcelona with their pace, strength and directness, this will cause problems, but they will be set up to play on the counter and that will be their own undoing.
Final Score: 3-1 Barcelona
Obat Realmad Cipraini's Prediction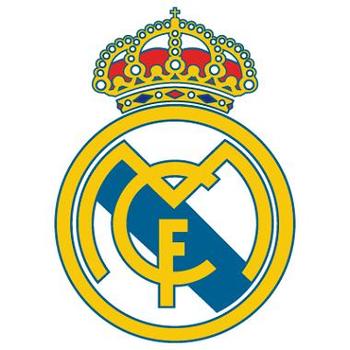 With the Clasico being played on a Monday because of the Catalonia parliament elections, it`s most likely the first time in this rivalry that anything like this has happened.
As a Madrid fan, I want to believe we will win. We did create some good chances in the Nou Camp last season, but our poor finishing plus decision making was our undoing. An inspired Puyol certainly made life hell for us Madrid fans with his last ditch interventions.
We have seen Barcelona a bit suspect to the counter attack, but Pep looks as if he has found a solution by making Keita a regular starter to partner Busquets, Xavi and Iniesta in the midfield.
We Madrid fans know any time Barca`s quality has been tested in the recent past, they have produced some beautiful football. They tend to drop points against teams who no one expects to trouble them.
Mourinho seems to be a manager that is good and lucky, as I feel despite Madrid not allowing many goals, we have been lucky in that aspect. I see our good fortune not stopping anytime soon.
By Monday, I am hopeful Real Madrid will arrive in the Nou Camp with a four-point lead, which will allow the team to play the only way possible against Barca, on the counter. Yes I admit we are a counter-attack team when we come up against Barcelona, but we will leave the Nou Camp with a victory or at the least, a score draw.
Imran Ashraf's Prediction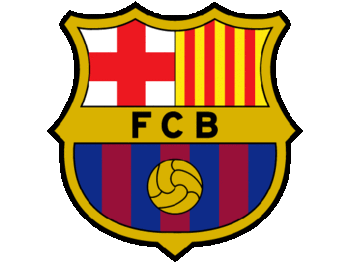 Jose Mourinho's Real Madrid will neither perform all-out attack or go total defense. They will be very organized defensively at the back, but will look to play through the midfield quickly to the forwards.
Guardiola's Barcelona will play tiki-taka possession-based attacking football (and will be vulnerable on the counter attack) as usual.
I think Puyol will continue to win his battle with Ronaldo, and Mardid will shut down Messi with all it takes.
Barcelona's attack is arguably stronger than last season, but if they play the wrong formation they will not be able to penetrate the Madrid defensive line. The key people to stop for Barcelona will be Ozil and Ronaldo.
I predict that Barcelona will not be able to keep Madrid off the score sheet, but similarly Real Madrid will not be able to stop Messi and Villa, who are both in very good form.
Scoreline: Barcelona 2 - 1 Real Madrid
Adi-Oula Sebastian's Prediction
Even though I am biased by default (I'm a Featured Columnist for FC Barcelona and Senior Editor @Barca Blaugranes) I will try to give a realistic prediction for the Clasico. Now, some fanatics, trolls and haters (you know who you are) will use my own words against me. But then again, I'm a Culé somebody would've pointed that out.
Although my preference is well-known, I don't have the tendency to sugar coat the shortcomings of the Blaugrana. I love FC Barcelona, but that doesn't mean I have to hate Real Madrid. To be quite honest, I feel indifferent about the Merengues. My interest in them goes only as far as the league table.
I wrote my share of Madrid-related articles, but I hardly wrote any anti-Madrid pieces. If anything, I think my articles have been very well-received by my "sworn enemies." Having written this self-absorbed and egocentric introduction, I will come to the point and give my prediction for the Clasico.
As far I as can tell Jose Mourinho did an impeccable job in making Real Madrid a more cohesive unit. However, Florentino's Galacticos 2.0 haven't faced a strong opponent yet aside from AC Milan. With all due respect to Altetic Blibao, the Basque side is rather renowned for its physical prowess than cultivated game play, while Atletico Madrid have made it a habit of losing against their crosstown rivals.
However, the Merengues are scoring relatively freely, and the goals are spread throughout the team, which means they are more than just CR7 + 10 others. But while CR may be in fantastic form, he usually underperforms against FC Barcelona especially in the Camp Nou. The same can be said of Gonzalo Higuain. Personally I rate him among the top strikers, but his big game temper is almost non-existent.
Taking all into consideration, I assume that Real Madrid will sit deep and employ the same counter-attack tactics that Inter Milan employed against Barcelona. I'm not the biggest advocate of parking the bus, but I have to concede that it is a legitimate tactic, though not exactly the kind of football you associate with one of football's traditional attacking teams.
Besides, when a Madrid player made a prediction regarding the Clasico (or any other big game), they were proven wrong. Marcelo and Drenthe foresaw a victory in 2009, only to be humiliated in the Bernabeu 2-6.
Sergio Ramos couldn't keep his mouth shut when he expected a 3-0 victory against Lyon in the Champions League; we all know where Lisandro Lopez headed after the game. CR7 himself predicted a victory at home earlier this year, but the outcome was a 0-2 defeat at the hands, or better yet feet, of Lionel Messi and Xavi.
If the pattern holds, and I'm counting on it, the very bold prediction of Mesut Özil (a victory in the Camp Nou) should play in our favor. Being a newcomer to the Clasico and the tense atmosphere of the Camp Nou, he should've known better than to make bold predictions. A couple of months ago Barca were his favorite club…funny how things work out.
Still, if anyone I expect Özil or Xabi Alonso to score the sole goal for the Merengues, with the final score line being 2-1 for FC Barcelona. I also tip Lionel Messi and David Villa to get on the score sheet.
Munachimso Nnebe-Agumadu's Prediction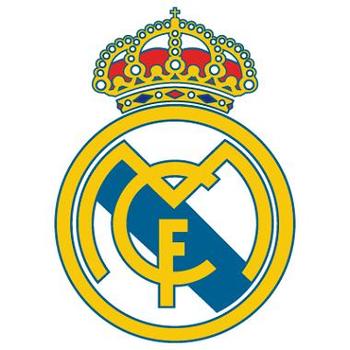 It's going to be a tough game.
Real Madrid will win 2-1, with goals from Angel Di Maria and Higuain for Real Madrid, and Iniesta for Barca.
Barca's tactics are going to play into Mourinho's hands. I observed from the Villareal game that they pressure up field. It might have worked against the yellow submarines, but it will cost them against los Blancos because unlike the team in yellow, Real Madrid actually has excellent dribblers in Marcelo, Ronaldo, Angel Di Maria and Ozil.
One can be rest assured that each of these players will beat a few Barcelonistas a couple of times during the game, and if the whole Barca team is up field tackling and pressuring, there will be space left in behind, and the counter attack will be too easy for Madrid.
I also feel Ronaldo will be used as bait. There's all this talk about Puyol and Pique having to contain Ronaldo when there's a lethal dribbler in Di Maria waiting to devour. I do not expect a superb performance from Ronaldo, because he'll probably be used as a distraction for Barca's defenders, but Di Maria, Ozil, Higuain and even Marcelo would have to step up and capitalize on their distraction.
Obviously, our defenders would have to be focused at the back; that's just fundamental going into this game.
Taimoor Nasir's Prediction
The biggest match in football is just around the corner and as a Barca fan, I expect them to trounce Madrid. With the form Messi is in, it should be quite easy for us. And having four straight wins over Real Madrid doesn't hurt our cause.
Of course Mourhinio will do his best to make the match dull. Portuguese Prima Dona Ronaldo will also continue his goalless record against Barca. I predict a 2-0 scoreline to Barcelona. Visca Barca`
Emad Dlala's Prediction
Prediction: F.C. Barcelona 1-2 C. F. Real Madrid

Different from other seasons, this is the hottest Clasico in years. Both teams presently indulge the best players in the world in every line in the field, they have just picked top form and are injury-free.
Real Madrid under Mourinho have become a formidable side with a pulsating attack and a solid defense.
Barcelona remain the best team in the world but this could change on Monday.
Los Blancos are determined to get a positive result from the Camp Nou and there is no other man that can silence the Catalan Club other than the "Special One."
Manuel Traquete's Prediction
El Clasico is hands down the biggest football match of the season, and everything can happen. In the last two years under Pep Guardiola, Barcelona won all four Clasicos and they will be trying to keep this run. However, Real Madrid are stronger than ever this season with José Mourinho and some key signings.
Barcelona will probably control possession, but Real Madrid are very dangerous in transition, which means that mistakes might be costly for Barcelona.
That said, I believe Barcelona still have the edge over their eternal rivals and will win 2-0. Lionel Messi and David Villa will score.
Isaac Asante's Prediction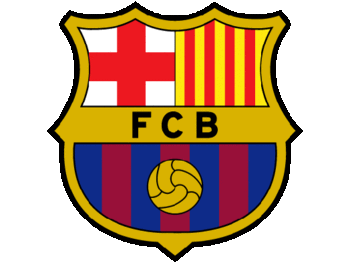 Playing at home, FC Barcelona have a big advantage in terms of support and fitness. They should however be cautious of Real's capabilities, especially in view of the fact that they will be powered by the strong words of Coach Jose Mourinho.
With both sides possessing big stars, either team's chances of winning are almost equal. Barca are still the favorites though, and should everything go normally for them, a one or two-goal margin victory would be satisfying.
In case of a draw, I personally do not expect the match to be goalless, 1-1 or 2-2 is hence my expectation. In case things fall in favor of Real Madrid, then 2-1 would be the score line.
Conclusion
There are the predictions of the Bleacher Report community. Make sure to comment below with yours or if you diasgree with any.
For more interesting Barcelona-related and Clasico-related content, just check and join http://www.barcablaugranes.com/, where Arron Duckling is a featured writer.
Keep Reading

FC Barcelona: Like this team?