UEFA is reportedly attempting to change their criteria for seeding clubs in the Champions League, which will benefit the league winners of Europe's top nations.
According to Bryan Swanson of Sky Sports, UEFA president Michel Platini and other top officials are looking to make these changes starting next season.
UEFA would seed the league winners of all of the top nations and the holders of the Champions League in pot one. Initial talks over these plans began in May and were approved by the club competitions committee.
How UEFA is close to changing its top seeding system for Champions League draw next season: http://t.co/RMsnz7VQ6H

— Bryan Swanson (@skysports_bryan) August 29, 2014
The UEFA Executive Committee has to approve the motion, but it's expected to be in effect starting in 2015/16. The next meeting is on September 18th in Nyon.
The system's main purpose is to prevent multiple league champions from being drawn in the same group.
UEFA reportedly planning to shake up the CL. Your thoughts? http://t.co/eMo7oN7OZj pic.twitter.com/ipuIkhczSr

— RedCafe.net (@red_cafe) August 29, 2014
Both Chelsea and Arsenal were seeded in pot one, while 2013/14 Premier League champions Manchester City were in pot two. As a result, the Citizens were placed in Group E with German giants Bayern Munich.
Juventus, who have won Serie A for the past three seasons in a row, were also in pot two and drew Spanish champions Atletico Madrid in Group A.
It's a revolutionary and sensible change given that a competition named "Champions League" will benefit the champions of each league that qualifies.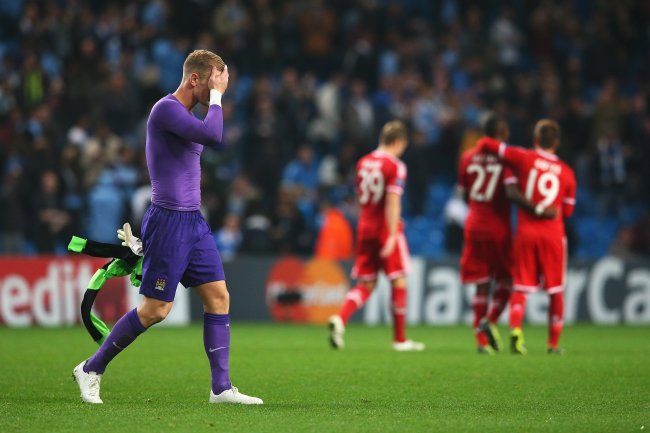 Julian Finney/Getty Images
The Europa League is also set to award the winner of this year's tournament with a spot in the Champions League for 2015/16, per Owen Gibson of The Guardian.
Do you like this proposed criteria?
The next rule that should be implemented is preventing teams who finish third in a Champions League group from dropping into the Europa League knockout stage.
It prevents the smaller sides from going further in the competition, plus those Champions League dropouts don't always take the Europa League seriously. It makes no sense to award a team who was eliminated from European football with another chance to participate.
For now, this potential change to the Champions League will benefit the teams who finished higher in their league than the likes of Arsenal or Chelsea. Making the actual champions suffer in the competition makes no sense. This should be welcomed if it's approved.