Ever since Sporting Kansas City hoisted the MLS Cup on their home pitch in early December, the clubs of Major League Soccer have been involved in some interesting offseason business, to say the least.
There have been plenty of eye-popping transfers as well as some progress in the expansion of the league.
So, the question is how do you make sense of everything that has occurred over the last two months in MLS in one piece? That is what I try to answer here as the top offseason storylines are analyzed.
Transfers
The easiest starting point here is the hardest part of the offseason to understand: the transfer market.
The biggest splash was made earlier this month by Toronto FC, who brought in United States international Michael Bradley and former Tottenham star Jermain Defoe, as well as a third designated player in Gilberto.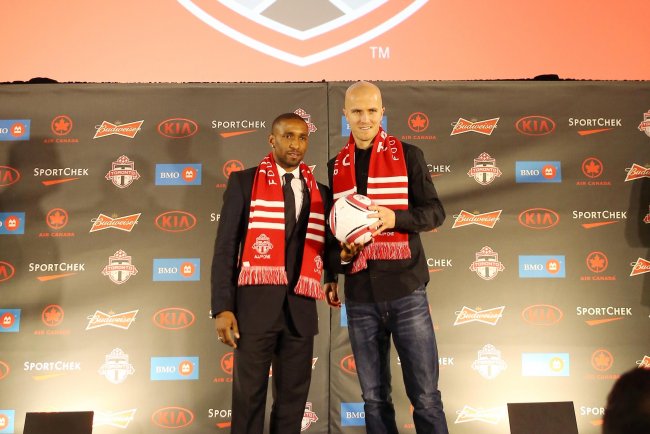 Tom Szczerbowski-USA TODAY Sport
While the marquee transfers involving the Reds caused plenty of celebration, another Canadian team faced a ton of frustration over the departure of their star from a season ago.
The Camilo saga enraged many in Vancouver and across the league as the Brazilian outdid Peter Odemwingie's drive up to the QPR offices last January by having a picture taken of him in a Queretaro kit before a transfer was ever close to being announced.
Whitecaps sell Camilo to Mexican club for record transfer fee. http://t.co/yYcj1rjuqq

— Sportsnet (@Sportsnet) January 17, 2014
No one minced words when the 2013 Golden Boot winner was officially moved south of the border to Liga MX.
Camilo wasn't the only MLS player to make a move to Mexico that caught us by surprise, as a trio of players (Rafael Baca, Michael Farfan and Jose Villarreal) all signed for Cruz Azul just before Christmas.
All of these deals were announced by the Mexican clubs before transfer fees were agreed upon with MLS, who controls the rights of players, and it left plenty of questions out there for how contract situations must be resolved in the future.
A few other big names came back to MLS during the offseason as well, with Maurice Edu being loaned from Stoke City to Philadelphia and Michael Parkhurst joining the Columbus Crew.
Both players are on the outside looking in at the moment when it comes to the United States World Cup roster, but they could do enough during the first part of the 2014 season to impress Jurgen Klinsmann enough and earn a trip to Brazil.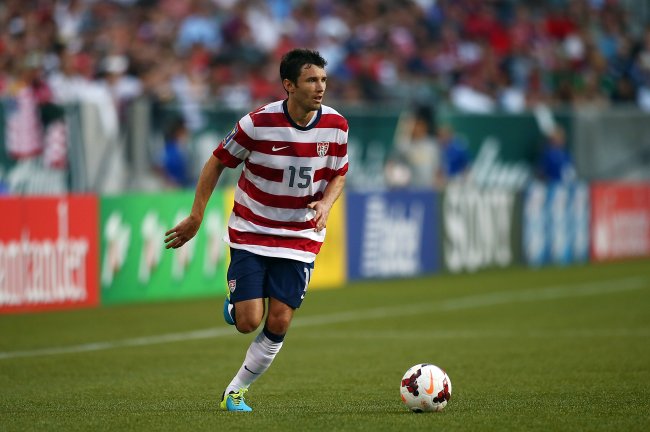 Jonathan Ferrey/Getty Images
Lest we forget the December move of Eddie Johnson, who was upset with his pay in Seattle, to D.C. United, where he will be the main man on a revamped United side.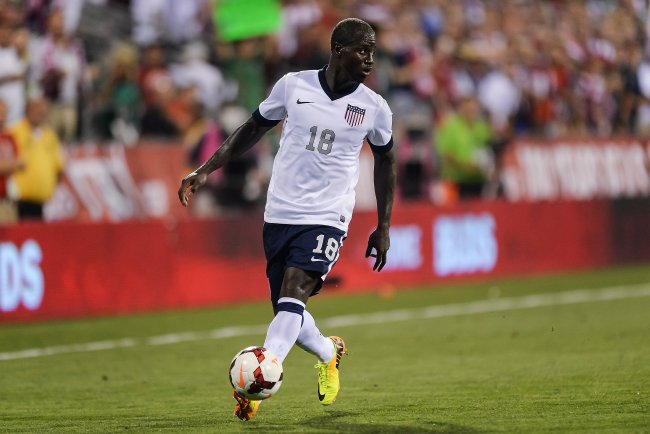 Jamie Sabau/Getty Images
One failed transfer that made some noise last week was the denial of a bid from Sporting Kansas City over a potential move to Juventus for 16-year-old Erik Palmer-Brown, who is a United States under-18 international.
Amidst all the madness back home, Clint Dempsey was on the move on a loan basis to Fulham from the Sounders to get in match form for the upcoming season, which in any other year would be a major offseason story.
By bringing back some of the top American talent and adding some nice foreign players as well, the league should easily take another step up in quality during the 2014 season.
There was also a mini-goalkeeping carousel and the first-ever in-league loan of a player. All of the transactions by the 19 clubs are listed here by the league website.
Expansion
Speculation has been rampant since the summer, when commissioner Don Garber announced an expansion to 24 teams by 2020, about who the new franchises in MLS would be.
We already know that New York City FC and Orlando City FC will be joining the league in 2015 and the former has already made progress in the coaching department as they named Jason Kreis their first head coach.
#NYCFC introduce @JasonKreis as first Head Coach in club history: http://t.co/xPGJgaAoDz pic.twitter.com/3WaHjg7Kvy

— New York City FC (@NYCFC) January 10, 2014
Orlando City may be getting an in-state rival soon as the David Beckham partnership in Miami is close to announcing their new franchise, something Garber stated during the MLS SuperDraft that would happen in early February.
ICYMI: Beckham & Miami-Dade officials are set to address Miami expansion plans next week: http://t.co/28LUxFZ52T pic.twitter.com/AddxsvhR3U

— Major League Soccer (@MLS) January 29, 2014
If and when Miami enters the fray, the league would be at 22 teams with two new teams still to be announced.
Where those two teams will be based is still a mystery right now, but cities like Atlanta and San Antonio seem to be in the running.
Jason: "Based on what I've heard, based on what I know, Atlanta will get an MLS franchise & they will play at the new Falcons stadium" #MLS

— Soccer Morning (@SoccerMorning) January 28, 2014
Another team to keep an eye on is the New York Cosmos, who were overlooked when NYCFC came in with big backers in Manchester City and the New York Yankees.
Bringing in a third New York team would seem far from ideal, but stranger things have happened in the past.
Coaching Carousel
When the 2014 season begins during the weekend of March 8 and 9, nine teams will take to the pitch with a new manager overseeing them from the touchline.
Four of those nine coaches were in charge of a MLS club at some point during the 2013 season, but only one, Mark Watson in San Jose, remains with that club. Watson had the interim tag removed for the 2014 campaign.
Oscar Pareja moved from Colorado to FC Dallas, Frank Klopas took over in Montreal after leaving Chicago and Frank Yallop replaced Klopas in the Windy City after being axed during the season in San Jose last year.
Justin Edmonds/Getty Images
Gregg Berhalter (Columbus), Carl Robinson (Vancouver), Wilmer Cabrera (Chivas USA) and Jeff Cassar (Real Salt Lake) are the four other new faces to be handed the title of head coach this offseason.
One team, the Colorado Rapids, remains without an official manager as the preseason begins.
Most of the new managers have familiarity with the league, which is something that is welcome to fans, as less foreign managers are put in charge of MLS clubs and more domestic-based coaches are hired.
Business
At the SuperDraft in Philadelphia on January 16, Garber revealed that the league was losing between $75 and $100 million per season.
Don Garber getting ready for CBA talks: "The league is losing between $75 and $100 million a year."

— Grant Wahl (@GrantWahl) January 16, 2014
That number may put you in shock at first, but you have to remember there are 19 clubs in the league currently, and that total roughly averages out a little more than $5 million lost per year per club, which isn't bad, but it isn't good either.
The good news for the league is that they will be signing a new television contract for the 2015 season and it looks to be a lucrative one, according to Jonathan Tannenwald of Philly.com.
The rumored deal will see ESPN and FOX become the main providers of television coverage and it would yield around $70 million per year for the league.
Having the rights packaged with the United States men's national team helped this deal as well and if it becomes final, it could be a massive step forward for the league if the money is used in the correct manner.
Now that most of the dust has settled on the offseason ongoings, it is about time to start talking about the actual play on the pitch. The 2014 regular season begins on March 8 when Seattle hosts Sporting Kansas City at CenturyLink Field.
Follow Joe on Twitter, @JTansey90.