How Arsenal Can Salvage the Transfer Window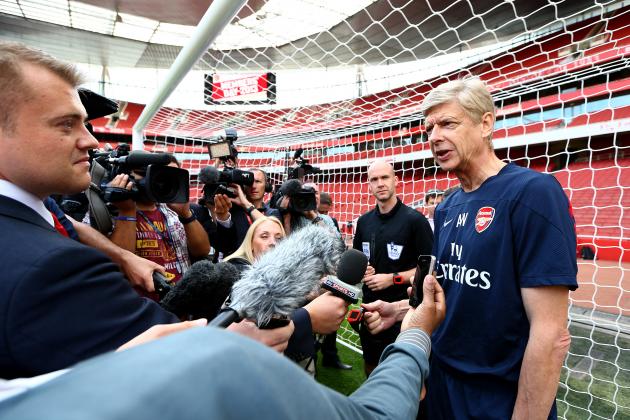 Jan Kruger/Getty Images

On the back of a morale-boosting streak to seal fourth place and Champions League football, Arsenal's summer had such promise.
Arsenal's chief executive Ivan Gazidis claimed that the club is now beginning to have "financial firepower," even stating that the Gunners can afford a player with the price tag and wages of Wayne Rooney.
Fast forward two months, and the only player that Arsenal have signed is France youth international striker Yaya Sanogo—on a free transfer.
To say that Arsenal's summer transfer window has been a disaster would be an understatement. After being in such a good position to spend money on quality players and assemble a squad capable of challenging for trophies, the club's lack of transfer activity is, for lack of a better term, pathetic.
Although the club have done well to clear the deadwood—Marouane Chamakh, Andrei Arshavin, and Sebastien Squillaci, to name a few—the squad is now frighteningly thin. Arsenal don't just need one or two signings, but the team's complete lack of depth means they could use a whole squad.
After two months of broken promises and missing out on transfer target after transfer target, the frustration of the fans has boiled up and there is more pressure than ever on Arsene Wenger to spend.
Here's how Arsenal can salvage the transfer window before it slams shut in a few weeks' time.
All statistics courtesy of WhoScored.com
Begin Slideshow

»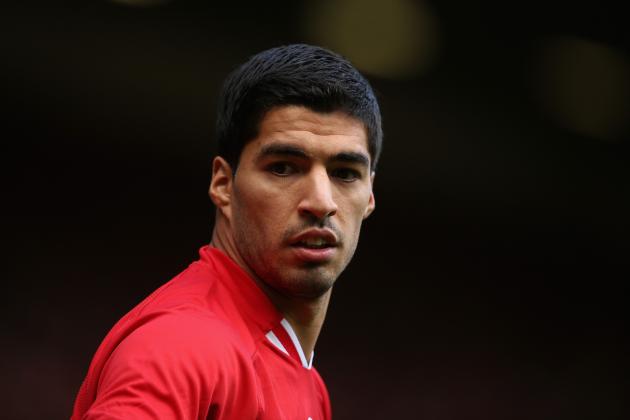 Clive Brunskill/Getty Images

The status of the Luis Suarez transfer saga seems to change by the hour, to the point where everyone is sick and tired of hearing about it.
The latest report, this time from the Telegraph, is that Arsenal are preparing a £49 million bid for the Liverpool striker.
Although Olivier Giroud did have a promising first season, the Gunners are still light in the forward department, with unproven youngster Yaya Sanogo the only other out-and-out striker at the club. Arsenal are in desperate need of a top class striker and a marquee signing, and Luis Suarez checks off both of those boxes.
With Arsenal seemingly putting all of their eggs in the Uruguayan's basket, it could just be Suarez or bust, as alternatives to the 26-year-old are quite limited.
It won't be cheap, but Arsene Wenger would win the fans over and make a massive statement of intent if he can pull off the signing of Luis Suarez.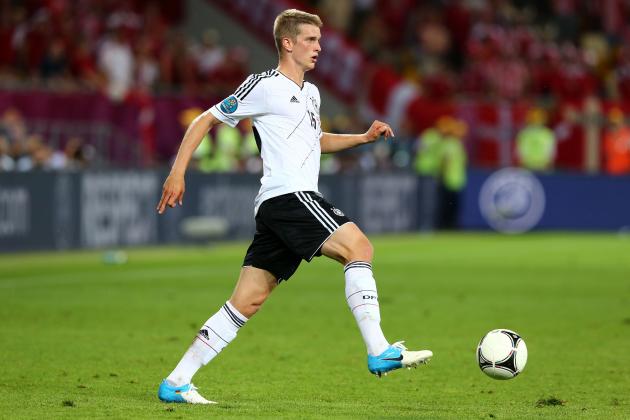 Martin Rose/Getty Images

As if losing out on Gonzalo Higuain wasn't bad enough, Arsenal have failed in their pursuit of Luiz Gustavo with the former Bayern Munich midfielder recently signing for VfL Wolfsburg.
While Mikel Arteta isn't an out-and-out defensive midfielder as it is, with the 31-year-old sidelined for up to six weeks though a thigh injury, Arsene Wenger could finally be forced into signing a true defensive midfielder—something the club have lacked, arguably, since Patrick Vieira.
Luckily, there are other options out there besides Luiz Gustavo.
One of them is Lars Bender, a player who Arsenal had an £18.5 million bid rejected earlier in the summer, according to Dominic Fifield of the Guardian. The German international is just what the Gunners need in the middle of the pitch: he averaged 4.1 tackles and 2.8 interceptions per game in the Bundesliga, yet only picked up one yellow card all season.
Arsenal haven't been linked with Bender for quite some time, but the club would be wise to go back in for the 24-year-old as he would give them the steel in midfield that they've been lacking in the past few seasons.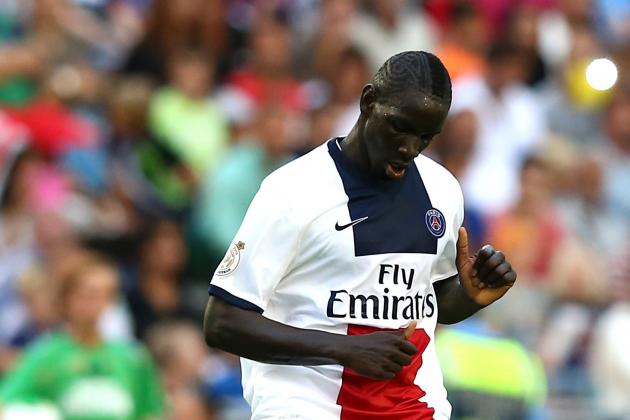 Martin Rose/Getty Images

Although Arsenal's pursuit of a world class striker has been grabbing all the headlines this summer, the Gunners are in fact extremely light in the center-back department.
While first choice pairing Laurent Koscielny and Per Mertesacker remain fit, Thomas Vermaelen is currently sidelined and, well, that's about it. If one of Koscielny or Mertesacker were to get injured, it would appear that Bacary Sagna would deputize out of position—although it's worth noting that he's suffering from a minor injury as well.
With Arsenal now one injury away from fielding a reserve player in a first team game, it's clear that bring in a center-back should be one of Arsene Wenger's transfer priorities.
Mamadou Sakho is one option, with L'Equipe (h/t ESPN) reporting that the 23-year-old is looking to leave Paris Saint-Germain as he looks for playing time ahead of the 2014 World Cup. Although Arsenal haven't been linked with Sakho at all this window, he's a quality player and a textbook Wenger signing: French, young, and plays in Ligue 1.
Arsenal's lack of cover at center-back is, quite frankly, embarrassing. Arsene Wenger should bring in a defender as soon as possible before he learns about his inexistent squad depth the hard way.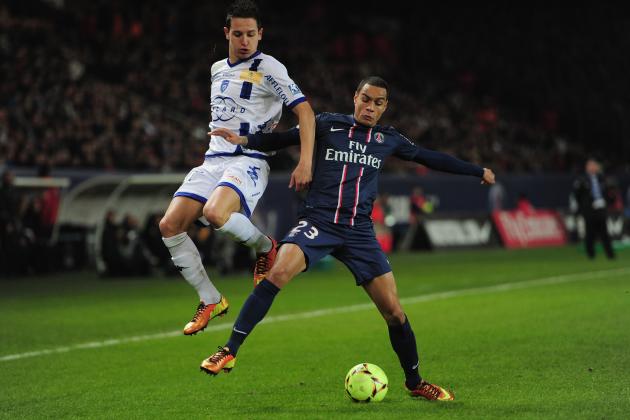 Jamie McDonald/Getty Images

Although it was good to see the back of Gervinho this summer, there's a worry that his departure leaves Arsenal short of wing options.
After Theo Walcott, Alex Oxlade-Chamberlain and Lukas Podolski, the club will have to rely on youngsters like Serge Gnabry and Ryo Miyaichi. Although promising players with undoubted potential, Gnabry and Miyiaichi should be eased into the first team rather than forced into it though the squad's lack of depth.
There are a number of quality wingers available on the market like Erik Lamela and Willian, but if Arsenal are to purchase the players in the previous slides then another move in excess of £20 million would be unlikely.
A cheaper option, however, is Lille's Florian Thauvin. The 20-year-old impressed at the Under-20 World Cup this summer, and according to La Provence (h/t Express) Lille would be willing to let him go for £13 million.
Although that's a rather large price tag for a player unproven at top level football, there's no doubt that Arsenal could use an extra winger to bulk up their squad depth, especially if the Gunners are to end their trophy drought.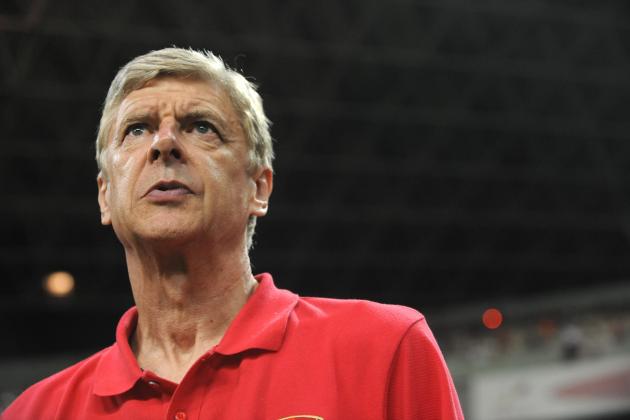 Masashi Hara/Getty Images

It's clear that Arsenal are in need of far more than just one player to spark their season, as the squad is looking thinner than it has for years.
What positions do you think Arsenal need to strengthen in? Who are some realistic players that the club can bring in?
Feel free to leave your opinions and feedback in the comments below.