White Hart War of Attrition, Part 2: Whose Transfer Is It, Anyway?
Use your ← → (arrow) keys to browse more stories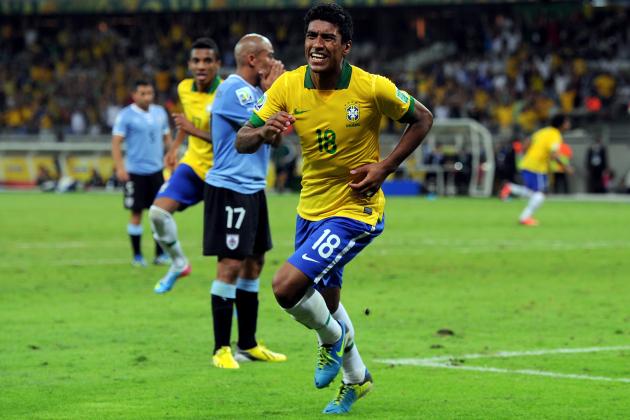 Michael Regan/Getty Images

There are two competing game plans this summer revolving around Gareth Bale. Tottenham's is to strengthen the squad adequately enough to make the Welshman want to stay in North London. Real Madrid's is to seduce the winger into trading one shade of white for another and move to the Spanish capital.
It is a tedious affair that looks likely to be the lead drama of the summer, with different angles taken by both clubs to ensure that the prize at the end of the day is in their possession.
For the most part, it has been a verbal standoff. The 'Spurs say their main man is not going anywhere, while Madrid is utilizing their broad range of former and current players to soothe the player into submission.
The war might take a different turn, however, with regards to players that are not named Gareth Bale.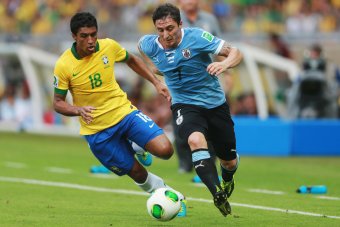 Scott Heavey/Getty Images
It's been widely tipped—and discussed many times on this site—that Corinthians and Tottenham have an agreement on a transfer for midfielder Paulinho. Only personal terms that need to be etched out after the Confederations Cup are standing between the 'Spurs and their first signing of the summer.
At least, that was the way things were supposed to shake out.
Enter Madrid from stage left, who, with Carlo Ancelotti finally installed as manager, have suddenly made inquiries into the Brazilian's availability, according to the Times. It's only natural that great players are going to be looked at by multiple clubs.
Madrid, however, is already three deep at the position, with Xabi Alonso, Sami Khedira and Luka Modric, as well as Casemiro and the occasional Pepe sighting in the deep midfield positions.
With that many talented players in the stack, it does beg the question as to whether or not Paulinho has more than a few starts available to him at the Bernabeu.
Perhaps, then, there is a more sinister motive involved.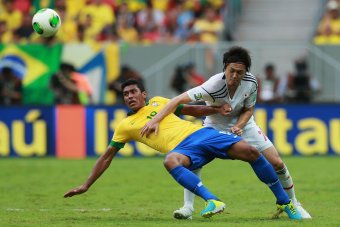 Scott Heavey/Getty Images
Sure, Ancelotti may like the player, but it would not be beyond the Madrid hierarchy to see the potential to strike two blows against Tottenham. One would be to steal in and swipe a potential target that Andre Villas-Boas has been looking at.
The other relates back to Bale. Part of the contingency effort to keep the winger at White Hart Lane is strengthening the squad sufficiently to make another run at the top four and Champions League football. Failure to do so next season might make Tottenham's case for keeping the Welshman untenable.
If Madrid, however, begins to make moves towards many of the targets Daniel Levy and AVB are aiming for, it serves to delay or outright thwart much of the strengthening that needs to take place at White Hart Lane.
That could, in tandem with the constant overtures to their desired target, make Bale force the issue of a move and back Tottenham into a corner. Ideally, that would be the dream scenario for Madrid.
Even without signing any of the players the 'Spurs have moved themselves towards, the idea of Madrid making waves at them might cause them to take pause. It would allow those players to demand a better contract, or allow the clubs of these players to force the price of business higher—something that Levy has been known to balk at.
It fits together nicely for Madrid, who are experts in these wars of attrition for the players they want to sign. Tottenham have to be ready for any sort of play to be made, as the Spaniards look to strain Spurs to the breaking point.