Spain vs. Italy: Tactical Factors to Watch in Euro Under-21 Championships Final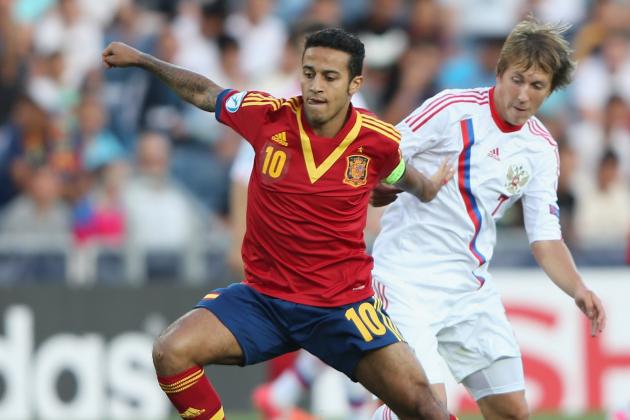 Ian Walton/Getty Images

The final of the 2013 European Under-21 Championships replicates that of Euro 2012—Spain takes on Italy for the continent's prime honours.
They've been two of the most impressive sides in the competition and both deserve their shot at silverware. Here, we point out tactical factors that could decide the game.
How will Marco Verratti deal with pressing and who starts for Spain up front? Read on!
Begin Slideshow

»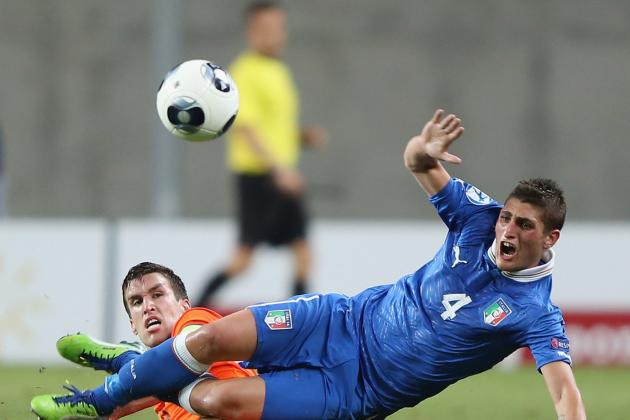 Ian Walton/Getty Images

Marco Verratti is a promising young passer and a dictator of play, swanning about the field with ease and completing passes for fun.
But when it comes to dealing with pressure, he can be easily flustered. It's natural for someone so young to struggle, but his learning curve has been extraordinarily steep.

He had the worst game of his tournament against the Netherlands, sinking into what ESPNFC's Adam Digby has described as "Pescara Mode"—kicking and fouling anything that moves.

The Spaniards' high-pressing system is a nightmare to play against and extremely difficult to circumvent. How will Verratti cope with extra attention in deeper areas?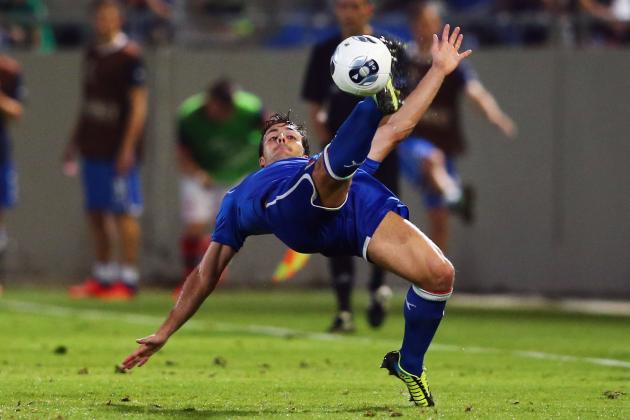 Alex Grimm/Getty Images

Italy's defensive line has been incredibly impressive over the course of the tournament, conceding just a single goal in their draw with Norway.
Giulio Donati and Matteo Bianchetti are having standout competitions.

Spain's unavoidable attack has been too hot to handle for every defence it's faced so far—even the rigid likes of Norway failed to contain them—so it will be interesting to see how coach Devis Mangia copes with the free-flowing movement of Thiago Alcantara, Isco and company.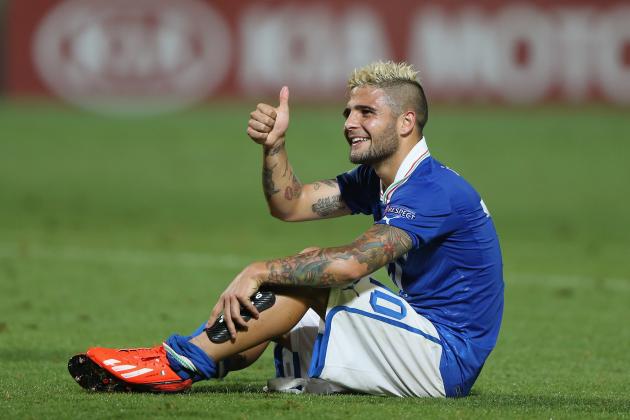 Ian Walton/Getty Images

When Italy beat England in their opening game of the tournament, Lorenzo Insigne had a field day attacking a disjointed Three Lions right side.
Nathaniel Clyne and Nathan Redmond failed to connect, and the Napoli wide forward ripped them to shreds and scored the only goal of the game.
Whether it's Martin Montoya or Dani Carvajal, the Spanish will attack heavily down the right side and leave spaces. Italy, and in particular Insigne, will be looking to exploit those at every opportunity.
The left-sider will have to do his bit in a defensive capacity, but he'll get several opportunities to burst in behind if he plays his positional cards right.
He could be the difference.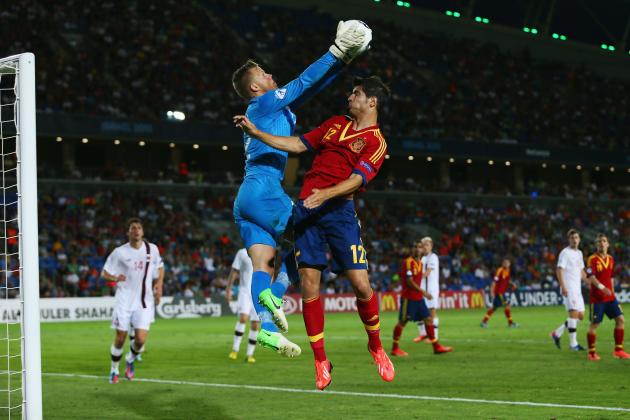 Alex Grimm/Getty Images

Rodrigo or Alvaro Morata?
The question that dances around coach Julen Lopetegui's mind every day, no doubt.
Rodrigo has started every meaningful game, but accrued just one goal in his latest match versus Norway, compared to four from Morata .
The movement of Morata makes him so tough to mark, and Lopetegui has felt comfortable bringing him on to taunt tired defences and be the difference-maker all tournament long.
Many clamours for him to start the semifinal were ignored, and Rodrigo finally netted to make it an even tougher decision.
Rodrigo plays a more orthodox game and suits the slow buildup play of Spain nicely, while Morata offers something incisive and different. The choice Lopetegui makes will greatly affect Italy's preparations for the game.