The FIFA Confederations Cup features the best teams, and as a result, some of the biggest stars in the world. However, this will also be an opportunity for some lesser-known players to shine on an international stage.
Most fans can name virtually the entire Spain midfield—featuring elite players like Andres Iniesta, Cesc Fabregas and others. This tournament features a few other household names, including Neymar on Brazil and Uruguay's Luis Suarez.
Still, there are are a few more players ready to enter the spotlight after this major event.
Andres Guardado, Mexico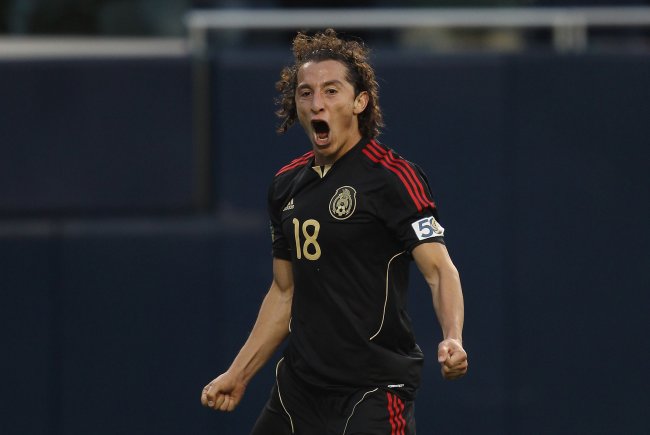 Jonathan Daniel/Getty Images
In the last six matches, Mexico has finished with five draws. The offense simply has not been there, especially lately—with zero goals in its two most recent World Cup qualifying matches.
While Giovani Dos Santos and Javier Hernandez are usually the players that step up for Mexico, they have been nowhere to be seen. The squad is solid defensively, but it will not go anywhere in this tournament without someone to step up on offense.
Andres Guardado has that ability in the midfield, and he could be a difference-maker in the next few matches. He can create chances with his passing, and he has the ability to score if given space around the net.
Mexico needs someone to make plays on the offensive end, and Guardado must be that person.
Keisuke Honda, Japan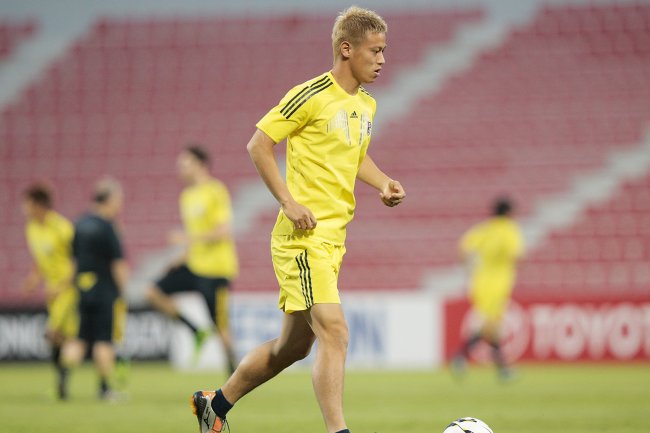 Adam Pretty/Getty Images
It is clear that Japan comes into the tournament a bit over-matched in its group. It will have to survive against Brazil, Italy and Mexico, all of which has shown success at the international level in the past few years.
Still, Japan is more talented than they're given credit for, and the squad has done well at various levels of international play.
Keisuke Honda is a big part of that as the leader in the midfield. If Japan is able to get out of Group A, you can be certain that Honda will have had a huge performance in the first three matches.
There are few Japanese stars that are known on the world stage, but Honda deserves that recognition.
Pedro, Spain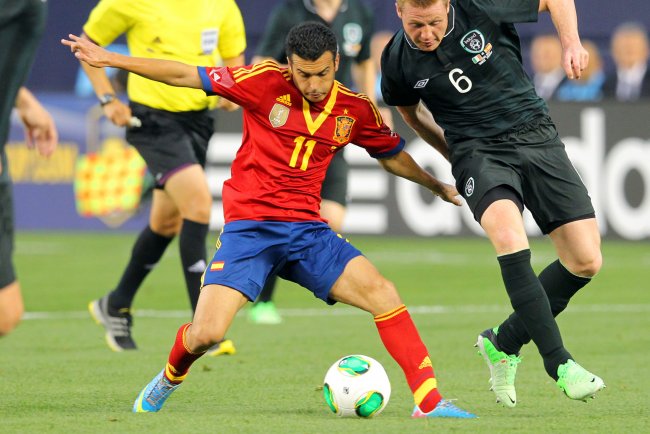 Brad Penner-USA TODAY Sports
While Pedro is a known commodity after spending the past couple of years with Barcelona, he appears to be getting pushed off the pitch. The club is bringing in loads of talent and there might not be room for the 25-year-old forward.
However, he has a chance to seriously make a name for himself with Spain. Despite the World Cup and European titles, the squad is relatively weak up front. If the group can get more consistent scoring from the forwards, it will make it that much better.
Through World Cup qualifying, Pedro has been outstanding with a team-leading five goals. Considering that Spain is certain to be around until the end of the tournament, it would not be surprising to see Pedro as the event's leading scorer.
Oscar, Brazil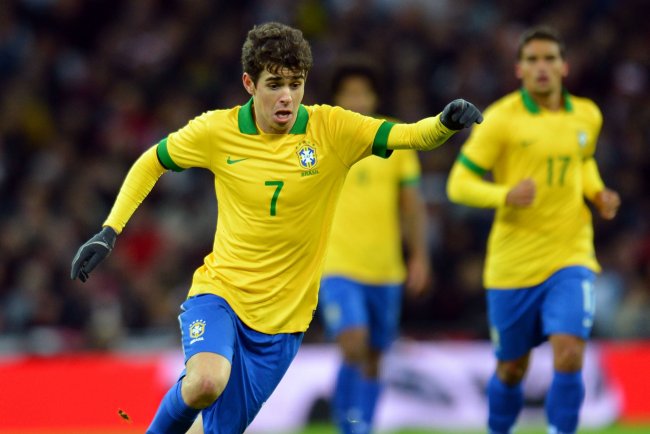 Shaun Botterill/Getty Images
Like Pedro, Oscar has been doing his best to make a name for himself in one of the biggest leagues in the world. The Brazilian currently plays for Chelsea, where he scored four goals and had five assists in league play last season.
However, it is time for the 21-year-old midfielder to truly start to be considered one of the most talented players in the world.
Oscar is one of the quicker players in the world and can beat defenders to the spot with ease. He will also set up plenty of opportunities for teammates around the net, helping Brazil get on the scoreboard with regularity.
There might be bigger names at the Confederations Cup, but he might end up being the most important player.
Follow Rob Goldberg on Twitter for the latest updates in sports.