Poking Holes in World Football's 5 Biggest Myths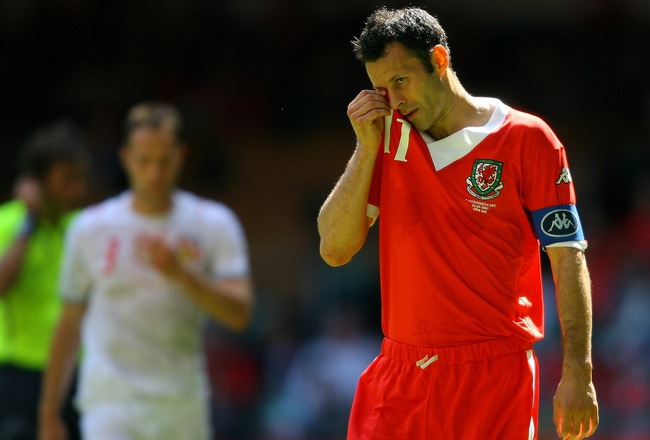 Stu Forster/Getty Images
There is plenty of misinformation in the world today, especially in football. Fiction has a habit of becoming fact, resulting in widespread chaos and confusion.
In this article, we attempt to put the rumours and speculation to bed.
Whether it's Ryan Giggs' nationality or Wembley's so called "energy-sapping pitch," all will be explained.
Football lovers will be disappointed to learn their once interesting tales are nothing more than old myths.
Here are five stories that we feel the need to address.
5. Wembley Is an Energy-Sapping Pitch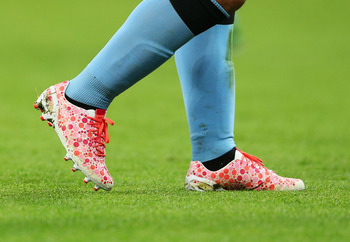 Alex Livesey/Getty Images
There's a widespread perception that Wembley's pitch is not an easy surface to play on.
Time and again, players are seen to go down with cramp at the end of big games with the phrase "energy-sapping" being continually used in analysis.
The fact is Wembley's pitch measures 105 metres long and 68 metres wide—that's smaller than 16 of the 20 current EPL clubs.
On the TV, the stadium often appears huge, but it's actually one of the smaller pitches in England.
The majority of games often have a big significance leading to extra effort from plenty of players. Tiredness and exhaustion come with the territory, but don't blame the turf!
4. Holland's 1974 World Cup Final 'Sex Scandal'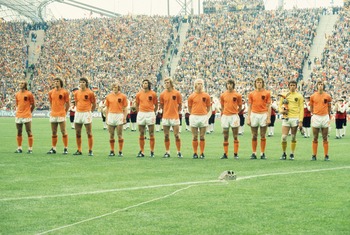 Getty Images/Getty Images
Holland were huge favourites going into the 1974 World Cup final against West Germany, but a "sex-scandal" leading up to the game proved a huge distraction for the team.
It was reported that the Dutch were seen gallivanting with escorts in their team hotel when, in fact, German newspaper Bild Zeitung had hired the escorts and sent them directly to the players.
Their photographer was duly on hand to snap the action and report the breaking news, albeit without Holland's involvement.
The truth later came out that the players fled to the pool area when told of the escorts arrival, only for the women to eventually hunt them down.
The newspaper claimed they had damning evidence, but the pictures were never published.
Holland went on to lose the game 2-1.
3. If Celtic and Rangers Were in the EPL, They'd Struggle to Survive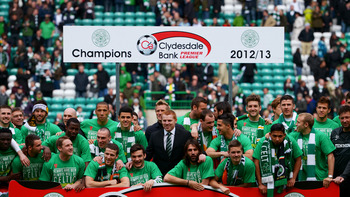 Jeff J Mitchell/Getty Images
The fact is both clubs would do very well in the EPL should the SPL one day combine.
The current squads (especially Rangers) would find life hard, but the amount of money the clubs would inherit would almost certainly bring better players and greater success.
Both teams are potentially huge gold mines, but television deals remain restricted because of the league they play in.
A slice of the new EPL deal would almost double income overnight while assuring competitiveness—especially in home games.
2. Ryan Giggs Could Have Played for England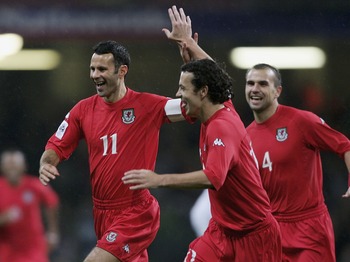 Stu Forster/Getty Images
Many believe that Ryan Giggs shunned England to play international football for Wales—not true!
The Manchester United legend did captain England at schoolboy level, leading plenty to believe a future with the Three Lions was inevitable.
So fans and media were astonished and outraged when Giggs apparently chose Wales over England.
But Giggs was never eligible in the first place.
The 39-year-old was born in Cardiff and only moved to Manchester at the age of five to attend English schools—hence his inclusion.
But your country of birth is always the determining factor at senior level, which meant Giggs was always, always a Welshman.
1. Decisions Even out over a Season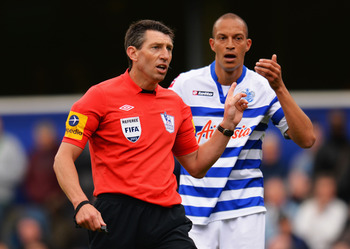 Shaun Botterill/Getty Images
Quite simply—they don't! It's completely random.
The closest comparison is choosing red or black at the roulette table and telling yourself you have a 50/50 chance—you don't.
There is 0 and 00 to avoid plus the potential that your colour could not come up until you're completely out of money and it's too late.
Each decision is a separate event and clubs just have to hope the referee gets more right than wrong over the course of a season.
Video technology is finally on the way, which should mean this random science may become slightly more even.
Keep Reading