Ranking the 5 Best Young Players in Serie A This Season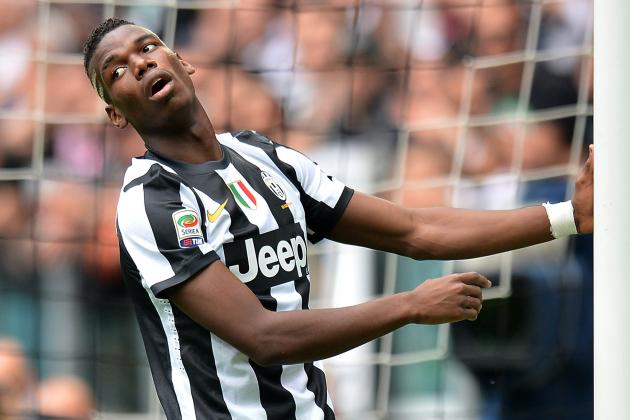 Tullio M. Puglia/Getty Images

Serie A is somewhat being underrated this season after relinquishing their fourth Champions League place to the Bundesliga and slipping outside of the top three leagues in UEFA's coefficient.
While it is fair to say that the Bundesliga's elite sides have performed better in European competitions and the same can also be said of the Premier League and Primera Division, Serie A appears to be developing in one particular area better than its rivals.
Youth development and opportunities in the first teams across the board is something that Serie A can be proud of over the last few campaigns, with teams looking to prosper down alternative avenues now that times are tougher financially than they once were.
The scouting in Italy is of an exceptional level and can offer tactical diversity and cultural similarities to many countries throughout perhaps the biggest market for recruiting young talent, South America.
It is not just South Americans who have been attracted to the Peninsula, with the likes of Paul Pogba opting to take his career to Italy and shun the opportunity to develop in the Premier League.
So who are the cream of the next generation? Firstly, we need to define who we are talking about, and it is fair to define young players as 23 years or below. After all, the young player awards throughout the majority of European football leagues will accept nominations for players up to this age.
Here are my top five from this season, let me know if you agree or disagree in the comments section below.
Begin Slideshow

»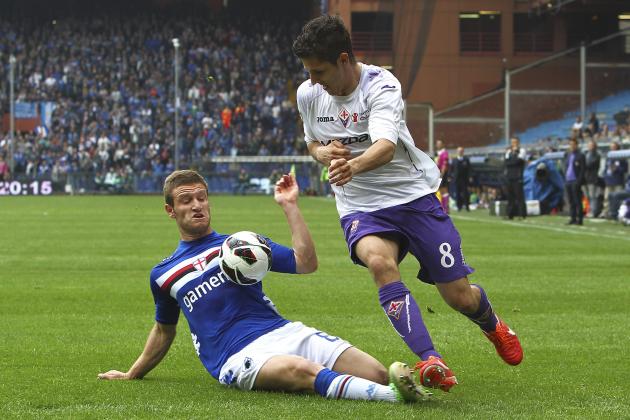 Marco Luzzani/Getty Images

Stevan Jovetic should be commended for the way he has rebounded from such a severe injury, with the Montenegrin being an integral part of a Fiorentina side that has been Serie A's most improved team this season.
Jojo is the centrepiece for Vincenzo Montella's Viola and as such has already been courted by some of Europe's biggest clubs, namely Arsenal, Juventus and Roma, according to the Express.
With a low centre of gravity and a willingness to run at defenders, Jovetic is one of the most refreshing young players around.
The 23-year-old has a similar style to Lionel Messi in the way that he controls and moves with the ball, and with a second consecutive season averaging close to a goal every two games since missing the entire 2010/11 season, it seems like the right time for a new challenge.
Whether that will be in Italy or abroad remains the be seen, but with such outstanding technique and an unselfish approach to the game, you can imagine the former Partizan starlet being compatible in almost any system or role.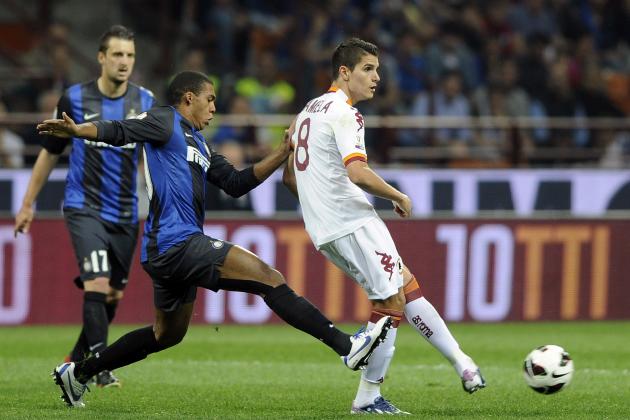 Claudio Villa/Getty Images

Erik Lamela started the season in sensational fashion, only being outshone by Stephan El Shaarawy in the early stages of Zdenek Zeman's second spell with the Giallorossi.
Since the new year and after the Czech manager was fired by Roma, Lamela has needed to adapt to the new demands from Aurelio Andreazzoli.
In a breakout season, the Argentine has struck 15 times in the league, beating his previous season best by 11 goals with two games to spare.
The 21-year-old's progress has not gone unnoticed and Manchester City seem to be readying a bid for one of Roma's jewels, according to the Mail.
With an uncanny ability to pick the right pass in transition and now take responsibility for finishing plenty of these breathtaking moves that Roma have produced this season, Lamela appears to be the complete attacking player.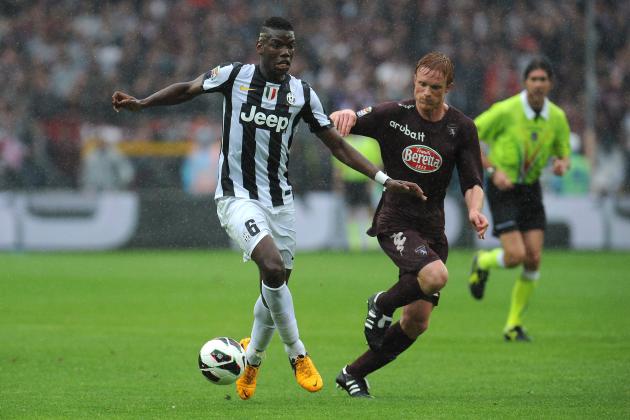 Valerio Pennicino/Getty Images

Paul Pogba's impact with Juventus has been astonishing since his controversial move from Manchester United last summer.
The Frenchman had the audacity to snub an extension with Sir Alex Ferguson's side in favour of a move to the Italian champions, which appeared very risky at the time.
If only because Pogba is certainly good enough to start for United right now and Juve had just ended a campaign with a trio of elite central midfielders one of the key pieces to Antonio Conte's dominant side.
There cannot be enough praise in the direction of the 20-year-old though when you consider that he has not only contributed with some fine performances, namely a stunning goal against Napoli, a stoppage-time winner versus Bologna and a man of the match display against Udinese.
Pogba then forced Conte's hand and the Bianconeri switched to a 3-5-1-1 over the past couple of months, seeing Pogba start seven consecutive games, influencing play with his wonderful vision and range of passing or driving the team on with his pace and power.
The Red Devils don't let many get away, but even in the premature stages of this young man's career, Pogba has the world at his feet.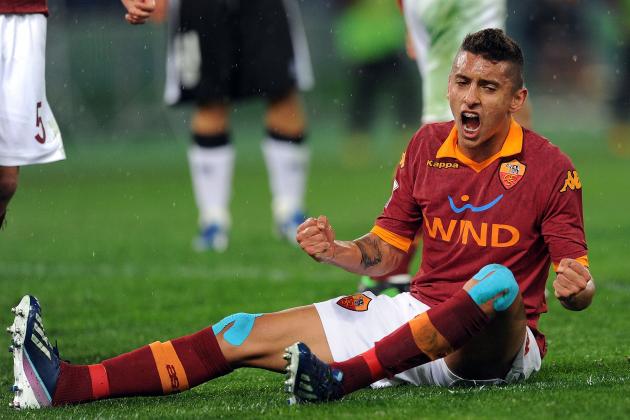 Giuseppe Bellini/Getty Images

Just edging Pogba out in the rankings is Marquinhos, principally due to his consistency over the season and the greater importance he displayed for his side.
The Brazilian established himself quickly and rather shockingly became irreplaceable in his debut season in Italy, despite only being 18 years old.
Having only just broke through with Corinthians the season before, little was expected so soon, but the Giallorossi centre-back has been impeccable in the way that he has read the game and anticipated his teammates' errors (of which there were plenty, especially with Zeman's defensive system).
Still growing physically, Marquinhos is tremendously agile and can afford to mark his opponents tightly and not fear being rolled due to outstanding reactions that have enabled him to press closely and often begin many Roma counterattacks.
A meteoric rise to the top of European football is inevitable, whether that is with Roma is another question though, as the Giallorossi will fail to qualify for the Champions League this season.
Rumours have started that Barcelona are preparing a bid in the region of €20 million for the centre-back, even though Roma appear to be demanding upwards of €30 million, according to Spanish newspaper Marca.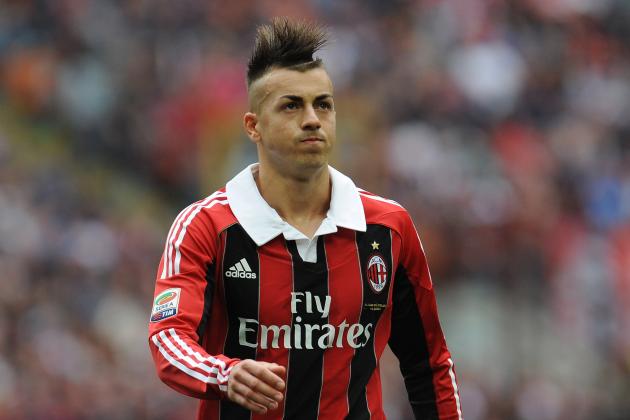 Valerio Pennicino/Getty Images

Stephan El Shaarawy has enjoyed a stunning season where he carried Milan for almost six months.
Il Faraone has scored 16 times in 35 appearances and was recently named as the Rossoneri's player of the season.
A combination of Mario Balotelli's arrival and fatigue from such a heavy load of games has diminished his impact in the closing stages, but his performances for the majority of the season have been nothing short of remarkable.
The way in which the 20-year-old has cut inside from the left wing to such devastating effect has really caught the imagination of Italian football, with Cesare Prandelli now making him a key part of his plans for the Azzurri's World Cup campaign.
With a summer to recharge the batteries and more time to gain a better understanding with Balotelli, 2013/14 will be an exciting season for both Milan and Italy fans as this sensational talent grows even more.