10 Most Potent Attacking Midfielders in European Football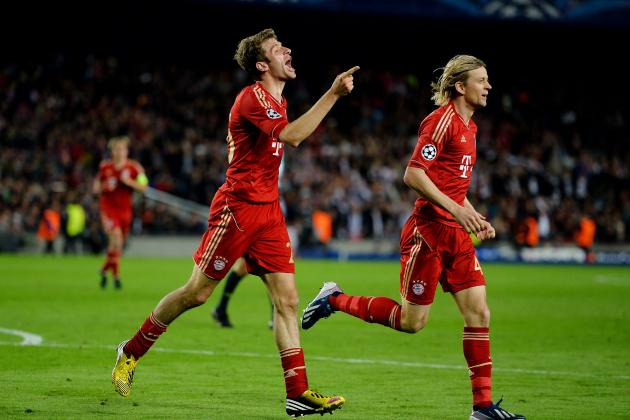 Lars Baron/Getty Images

Statistics are not everything in football, but they are useful when answering questions like these because they quantify how valuable a player is.
By "potent," we are talking mainly goal and not assist rankings, although some players do have a lethal combination of both.
There will likely be some consternation at the names included, or not included, in the top 10 here. But the evidence is mainly based on current form.
In terms of stats, the order is decided mainly by the number of goals scored in both the player's domestic league and then across both the Champions League and Europa League.
It is impossible to judge some players on the evidence of one season when they have an entire career of exemplary form behind them. They have made it onto the honourable mentions list.
Attacking midfield has become a vital position in football today, domestically and particularly in Europe. The progress made by both Bayern Munich and Borussia Dortmund at Europe's top table attests to that.
Here are the top 10 most potent attacking midfielders.
Begin Slideshow

»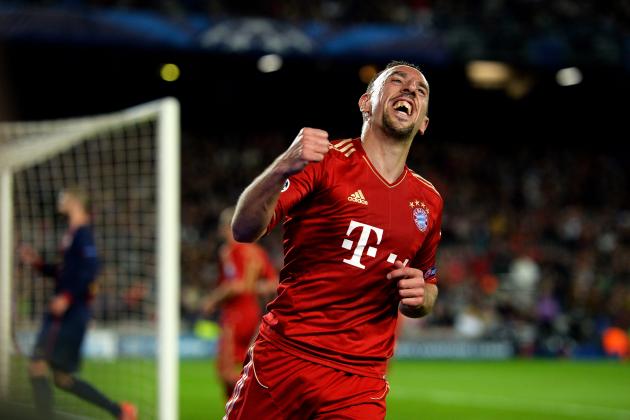 Lars Baron/Getty Images

Bayern Munich's French international midfielder has been in formidable form alongside his teammates for the Bavarians this season.
Eight goals in 25 Bundesliga games this season are complemented by 10 assists, illustrating how vital Ribery has been domestically for Bayern.
One goal and four assists in Europe tell a different story continentally, but he still totals nine goals and 14 assists in all this season.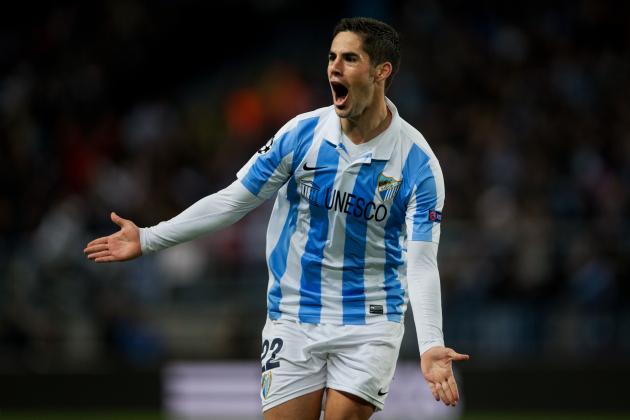 Jasper Juinen/Getty Images

It has been a whirlwind season for the Malaga sensation Isco.
Regardless of what happens at the end of the season, with Malaga unable to compete in Europe over the next two seasons, the Spaniard has proven this year that he belongs in the Champions League.
The 21-year-old was superb in the Andalusians' unlikely Champions League campaign too, notching three goals and four assists on his European debut.
11 goals overall demonstrate a player with considerable potential.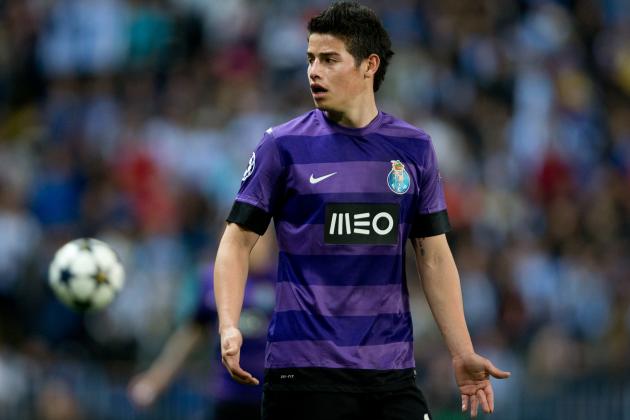 Jasper Juinen/Getty Images

Porto's young Colombian wizard James Rodriguez often gets overlooked when considering Europe's best players because he has not been on the scene for long. Neither has Isco, though.
The 21-year-old has been in superb domestic form for his club side, notching 10 goals in 22 games for Porto in the Portuguese League.
He has also made a bright start in Europe, too, with one goal and two assists in the Champions League.
Don't bet against him ranking higher on a similar list next year.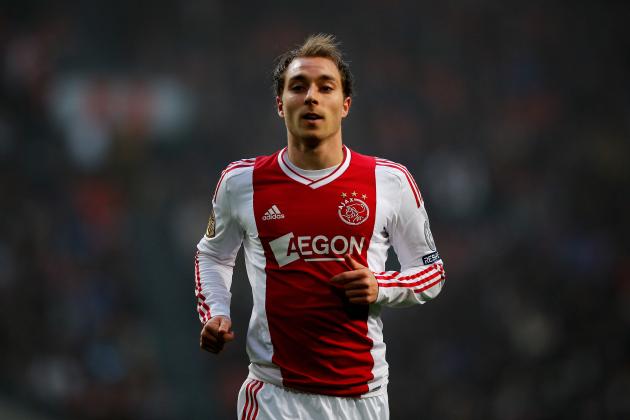 Dean Mouhtaropoulos/Getty Images

Ajax's Danish wizard will no doubt be a top target for a host of European sides once the season is over, as it is evident that he has outgrown his surroundings at the Amsterdam Arena.
The 21-year-old has posted 10 league goals in 32 games in the Eredivisie, as Ajax romped to a third straight Dutch title.
One further goal and an assist in Europe for a side faced with a group that boasted Real Madrid, Borussia Dortmund and Manchester City is all the more impressive.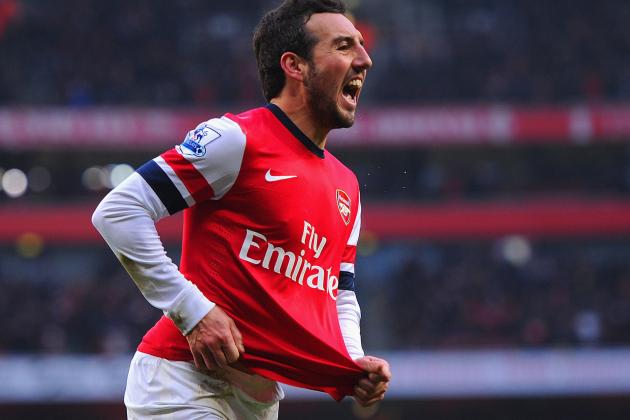 Michael Regan/Getty Images

Arsenal's Spanish playmaker Santi Cazorla has been a main protagonist in his position for a number of seasons now, following fruitful spells with Malaga and Villarreal.
That form has been carried over to the Emirates Stadium, with Cazorla boasting 12 goals in 36 league matches for the Gunners. Add to that nine assists and it has been a fantastic debut season in the English Premier league for the 28-year-old.
One negative point, he seemed to go missing in Europe this season. One solitary assist was all he had to show for his Champions League campaign with Arsene Wenger's side. Something to improve on for next season.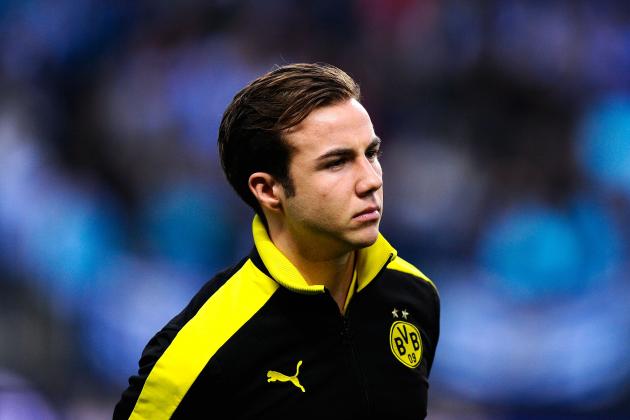 David Ramos/Getty Images

The soon-to-be Bayern Munich midfielder has enjoyed another solid domestic season with rivals Borussia Dortmund, as Jurgen Klopp's side have captured Europe's imagination with their swashbuckling style of play.
10 goals in 28 games in the Bundesliga were not enough to help Dortmund prevent Bayern from powering to the German title, but he also boasts eight assists.
Gotze has contributed massively in Europe, too, with two goals as well as five assists in the Champions League, making him one highly potent component of Klopp's strong side.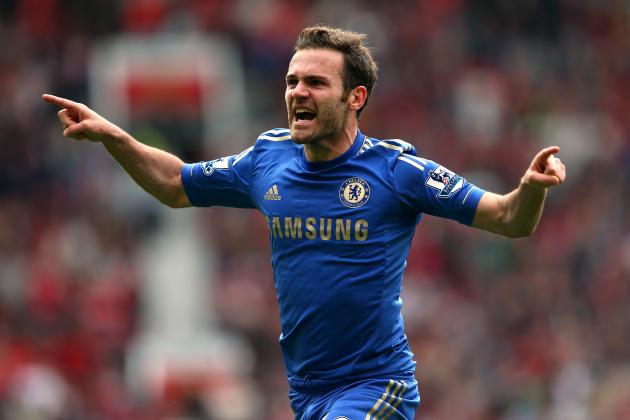 Alex Livesey/Getty Images

Juan Mata's 10 goals in 32 appearances this season have been one highlight of a mixed season for Chelsea. His 18 assists have also been vital in the Blues even having a chance to still automatically qualify for the Champions League next season.
Three goals and two assists in a limited space of time in their unsuccessful defence of their Champions League title carried that sparkling form over into Europe. One goal and three assists in Europa League should also be noted.
When Chelsea's managerial situation becomes clearer, Mata will no doubt be a key player for the next incumbent of the Stamford Bridge hot seat.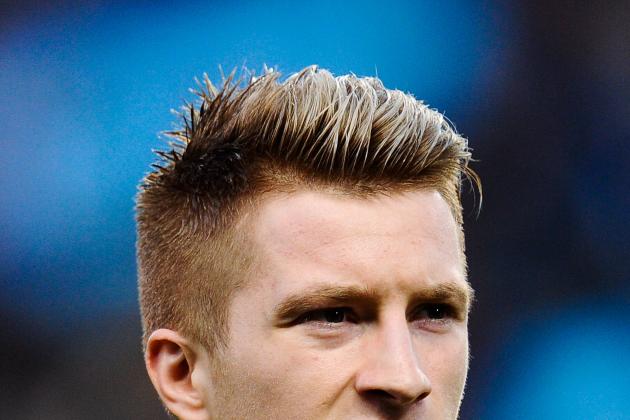 David Ramos/Getty Images

Marco Reus burst onto the scene in the Bundesliga with Borussia Monchengaldbach, but his talent has really shone since returning to Borussia Dortmund where he spent 10 years as a youth.
12 goals in 30 games so far this season wasn't enough to help Klopp's vibrant team oust Bayern at the top of the table, but his nine assists have helped BVB secure second place.
Like teammate Gotze though, Reus' most impressive showings have been in Europe, where he boasts four goals and two assists in the Champions League.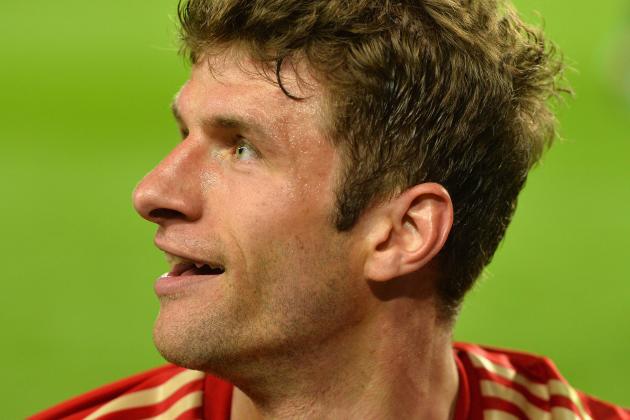 Mike Hewitt/Getty Images

Bayern's Thomas Muller has topped those impressive stats thanks to the Bavarians' relentless march to the German title.
Jupp Heynckes' attacking unit has been in superlative form all season, and Muller has been a main protagonist.
12 goals in 26 games is the sort of strike-rate expected of a striker and indeed better than some display elsewhere in the Bundesliga. That he has 10 assists alongside makes him one of Bayern's most valuable players this season.
Add to that eight goals and two assists in Europe, and Muller is indeed a highly potent attacking midfielder.
Jamie McDonald/Getty Images

Judging by goals alone, Tottenham's Gareth Bale is undoubtedly one of the most prolific players, not just midfielders, in world football right now.
20 goals and nine assists in the Premier League this season has earned him widespread recognition and plenty of admirers.
He has added to those figures in Europe, too, with three goals and three assists in the Europa League, but he will need to test himself in the Champions League once more next season.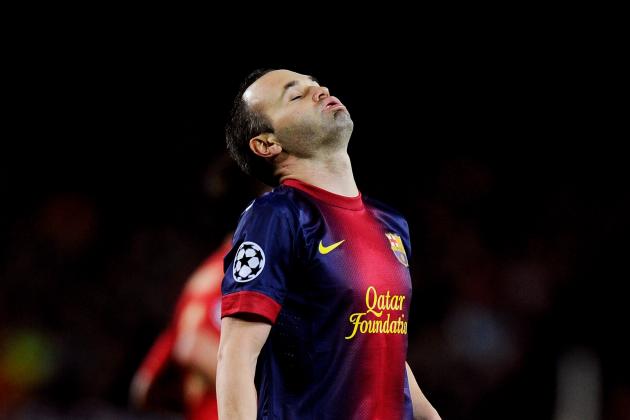 David Ramos/Getty Images

It seems incredulous to be writing such a list without Andres Iniesta featuring in the top 10, but the Spanish international simply hasn't scored enough goals this season in La Liga or the Champions League to make it in.
That said, as one of the world's best in that position, he deserves an honourable mention. Two goals in 27 league appearances this season, albeit with a league-leading 15 assists, reflects what has been a difficult season for Barcelona. One goal and two assists in Europe will be particularly disappointing.
Bayern Munich's Toni Kroos has been another key player in the Germans' success this season, although his season has been cut short by injury. Six goals in 24 appearances as well as eight assists in the Bundesliga is still a considerable tally, as is three goals in Europe.
Another German, Mesut Ozil, joins him on the list, even if Real Madrid's season has fallen short of the 24-year-old and the club's lofty ambitions. The German international has still managed to bag eight goals in 29 matches, and a further goal and five assists in Europe.
Chelsea's Eden Hazard also deserves a mention. Though he is yet to scale the heights expected of him following his arrival at Stamford Bridge from Lille, nine goals in 32 league matches and 14 assists can't be frowned upon. One goal and three assists in Europe across Europa League and Champions League also represents a good season for the Belgian.
A surprise name to add to the list is Rennes' Romain Alessandrini, who saw his season cut short with a cruciate injury in February. At that point, the Frenchman has 13 goals in all competitions as well as five assists, all in just 26 appearances. Considering it was his first season in top-flight football it is an impressive total.
Finally, Lille's Dimitri Payet also deserves a special mention. He is unlucky to miss out on the top 10 with 11 goals and 12 assists in 35 Ligue 1 appearances, 12 goals if you add domestic competitions.
*All statistics via soccerway.com, UEFA.com, optasports.com and premierleague.com.