Ranking the Candidates for PFA Young Player of the Year Award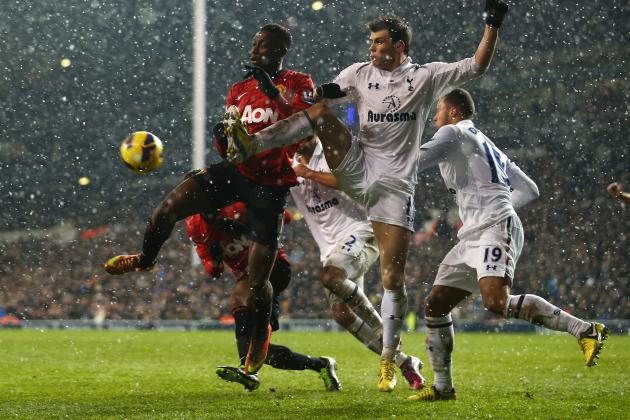 Clive Mason/Getty Images

The nominations for the PFA Young Player of the Year award have been named on Friday, with six of the English Premier League's top youngsters in with a chance of being named the winner.
The YPYA award is voted for by all the professionals in the top flight, with the players not able to vote for someone on their own team. Only those players who are aged 23 or lower at the start of the campaign are eligible for selection.
Last year, Spurs full-back Kyle Walker won the award, with the likes of Ashley Young, Jack Wilshere and James Milner winning it in the years previous.
This time around, Wilshere will be aiming for a second victory, as the Arsenal midfielder has been nominated along with, in alphabetical order, Gareth Bale (Tottenham), Christian Benteke (Aston Villa), Eden Hazard (Chelsea), Romelu Lukaku (West Brom) and Danny Welbeck (Manchester United).
Here are the six nominees, ranked in order of who has had the best season—and thus who deserves to win.
Begin Slideshow

»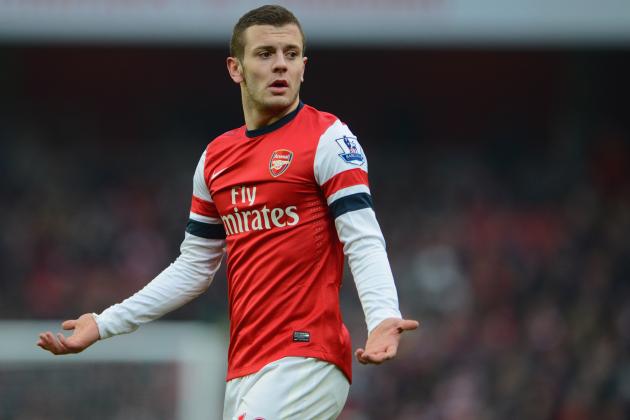 Michael Regan/Getty Images

Gunners central midfielder Jack Wilshere is a player of huge promise, and is already central to Arsenal's style of play and tactical system, but he has suffered another campaign interrupted by injury.
The 21-year-old has struggled therefore to gain any real kind of rhythm and form in his play at times, though he was able to string a long run of games together between November and March before suffering another ankle problem.
His presence in the team gives Arsenal drive and determination in midfield, with no shortage of quality, but he has not been able to offer his very best form or consistently produce tangible results in the final third of the pitch. He has yet to score for his team in the Premier League this season.
Wilshere has so much more to give for club and country, and if he can remain injury free for the rest of this campaign and, crucially, over the summer and through preseason, then he will likely be one of the top contenders for this award in 2014.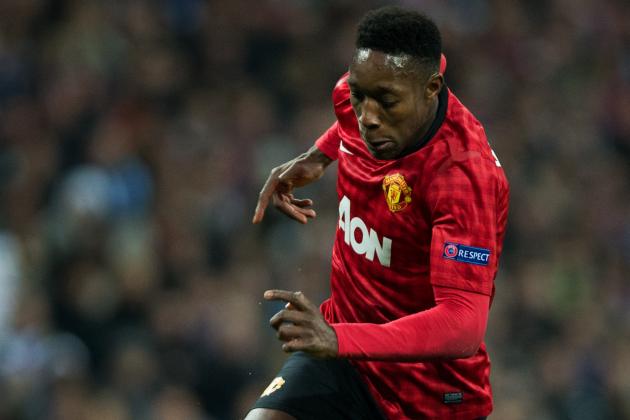 Jasper Juinen/Getty Images

Danny Welbeck has been an effective and useful squad option for Alex Ferguson at Manchester United, but he is far from being a first choice in any particular position. Though ostensibly a centre-forward, a role he seems to have nailed down at an international level for now, Welbeck has only started in that position twice for United in the Premier League this season.
Most of his appearances come as a wide attacker, where his energetic and athletic endeavours offer United an additional attacking presence, as well as a player who will not neglect his duties at the other end of the pitch.
Welbeck has scored just once in the league this season, and indeed has made more appearances off the bench than he has started. Given United's stroll to title success this season, he can hardly complain he has been used wrongly or not enough, but he will certainly still hope to feature more in his main role next term.
The forward has been a big weapon for United in a variety of circumstances, but he has not been good enough to seriously threaten for the Young Player of the Year award this season.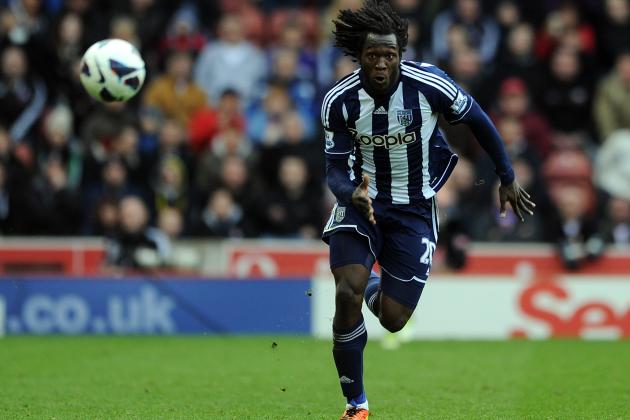 Chris Brunskill/Getty Images

Chelsea's on-loan striker Romelu Lukaku has been displaying the full force of his power and goalscoring prowess for West Brom this season, plundering 13 league goals as he gets to grips with playing regularly once more.
It hasn't been plain sailing by any means, with Lukaku in and out the side all season long—along with his 15 starts, he has made a further 14 appearances off the substitutes bench. Even so, he has had plenty of backing from manager Steve Clarke and has clearly benefited from being involved on a more regular basis compared to last season at his parent club.
Lukaku offers pace, a willingness to run at defenders, an aerial presence and no shortage of finishing ability.
He has been one of the big reasons West Brom have done so well this season, sitting in eighth place at present, and he will be keen to ensure that next season he does not regress to being a bit-part player somewhere.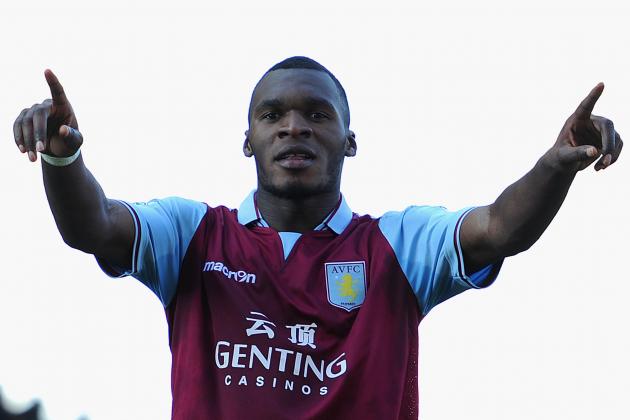 Chris Brunskill/Getty Images

Onto another centre-forward now who has made quite the impression this season.
Aston Villa brought in Lukaku's rival for a forward spot at international level, Christian Benteke, at the beginning of the season. The Belgian striker has been an undisputed first choice all year, playing in 30 league games and scoring 15 goals; a one-in-two ratio with a 16 percent shot conversion rate.
At 22 years old, Villa fans can be sure that there is still much to come from the striker—that is if they manage to avoid relegation this season and then manage to keep hold of him in summer.
He has the ability to lead the line and hit the back of the net, giving Villa a real chance of achieving the first of those two objectives. Those same abilities will also make it more difficult to manage the second objective come the opening of the transfer window.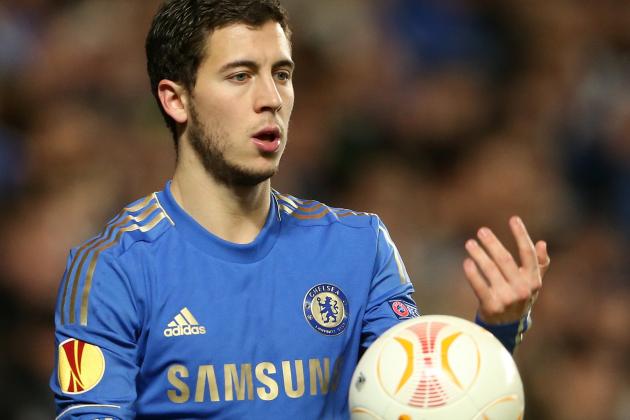 Scott Heavey/Getty Images

Bouncing back up to the other end of the league table, and Europa League hopefuls Chelsea, with a third Belgian youngster in a row.
Attacking midfielder Eden Hazard has proven an exceptional talent in his debut campaign in England, scoring eight times and providing nine assists in the league alone. Usually operating as the left-sided part of the "Matazar" triumvirate, Hazard uses his blinding acceleration along with close control to get the better of opponents in a one-on-one situation.
Unsurprisingly, Hazard ranks in the top 10 for the Premier League's top dribblers per game.
He has been a big part of Chelsea's attacking play when it is at its fastest and most fluid, and already appears an indispensable part of the side.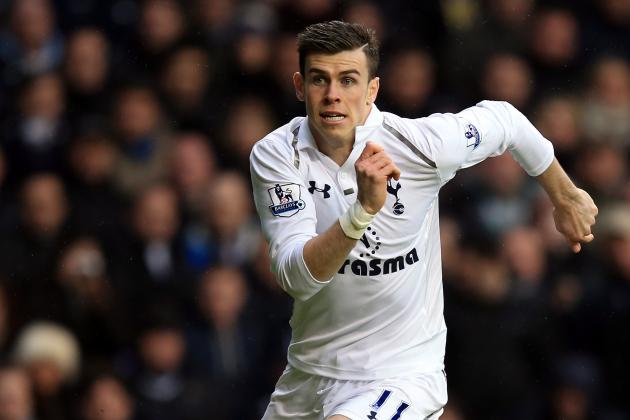 Richard Heathcote/Getty Images

Having also been nominated for the senior Player of the Year award, Gareth Bale is bidding for personal glory on two fronts.
Bale has been a phenomenally effective attacker over the past five months, scoring 14 goals in his past 17 Premier League games since mid-November. Having started the season as a regular left-sided attacking midfielder, he has switched roles of late to a more free-roving, central role, as manager Andre Villas-Boas looks to bring the best out of his athletic ability, penchant for scorching shots from range and willingness to run at defences with the ball at his feet.
Bale will be hard-pushed to win the senior award—which he already won in 2011—with a number of other candidates having enjoyed similarly stellar seasons, but he is arguably the stand-out candidate to win the PFA Young Player of the Year for this season as he bids to help Spurs finish in the top four, and qualify for next season's Champions League.
Player data from transfermarkt.co.uk and whoscored.com

PFA Young Player of the Year winner is announced April 28.