Creating an English Premier League Hall of Fame: The Inaugural Class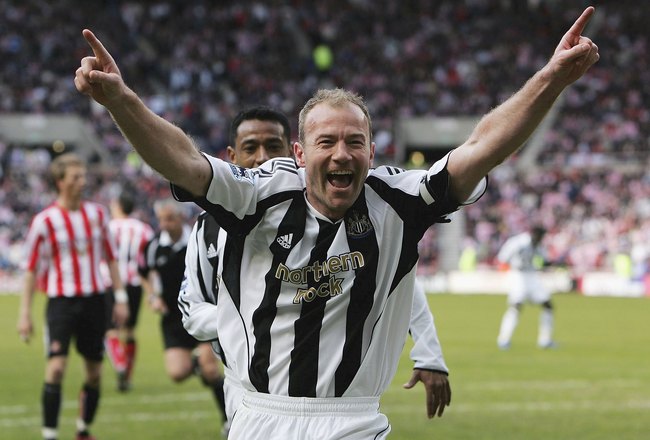 Stu Forster/Getty Images
What if the English Premier League had a Hall of Fame?
Such an idea might seem foreign to British fans, and there's a reason for that. Creating, maintaining and adding members to a professional sport's Hall of Fame is almost uniquely American, though it has been exported to other countries (including even England).
The idea behind it is simple: to honor the greatest players to have played in a particular sport or league. And that's what we're doing today—creating an English Premier League Hall of Fame.
To do so, we decided to start at the beginning, with the inaugural class—the best of the best. First, though, let's get to some ground rules.
Criteria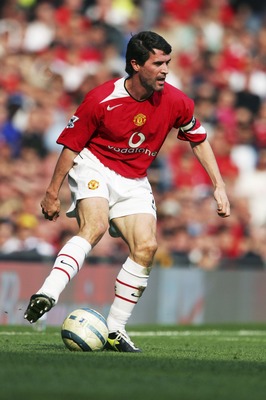 Alex Livesey/Getty Images
Picking the best players from the 21-season history of the Premier League was obviously difficult. To make the process (slightly) more feasible, we set certain criteria for induction.
For inspiration, we turned to the National Baseball Hall of Fame and Museum, which honors past players and figures in Major League Baseball and various other organizations. From the baseball hall, we picked up two guiding principles, both of which have to do with the No. 5.
Five-Man First Class
In 1936, the National Baseball Hall of Fame inducted its first class, which included five men. The five players were Babe Ruth, Ty Cobb, Honus Wagner, Christy Mathewson and Walter Johnson—all legends of the game.
We think the five-man first class was a good idea because it made the honor of being a first-class inductee all the more distinguished and rare.
Also, like our Hall of Fame, the baseball hall began inducting members well after the sport became established. Major League Baseball, of course, had been around for much longer than 21 years, but the principle is the same.
Five-Year Waiting Period
Our criteria for induction were simple. Players must have featured for a Premier League team during the Premier League era—those who only played before the 1992-93 season were not considered.
That's why you won't see players like George Best here.
To narrow down the field even further, we considered only players who have been retired for five years or more. For our purposes, then, a player must have retired by 2008 to be considered for induction. Doing so lends perspective to a player's career.
We borrowed the idea, again, from the baseball Hall of Fame.
Based on the five-year rule, you won't see players like Thierry Henry, David Beckham, Cristiano Ronaldo or Ryan Giggs here.
Other notable and deserving players narrowly missed out, but we'll leave that discussion to you. Now, for the inductees.
Alan Shearer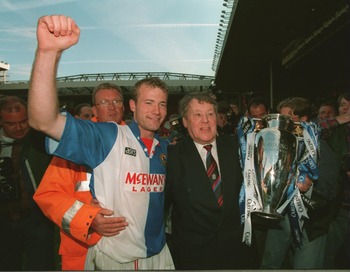 Getty Images/Getty Images
Position: Striker
Premier League teams: Blackburn Rovers (1992-96); Newcastle United (1996-2006)
Retired: 2006
English forward Alan Shearer remains the top scorer in Premier League history by some distance. His 260 career goals are 73 more than Andy Cole in second place. For further comparison and appreciation, consider how far behind Shearer has left brilliant scorers like Thierry Henry (175) and Michael Owen (150).
Shearer's best run came between 1993 and 1996, when he scored 96 goals over a three-season span and was the league's top scorer all three times. He helped lead Blackburn to their only Premier League title in the middle of that run, in 1994-95.
Shearer still holds Premier League records for most goals in a 42-game season and 38-game season. He was the Football Writers' Association Player of the Year in 1994 and the PFA Players' Player of the Year in '95 and '97.
In May of 2002, Shearer was named the Premier League's Domestic and Overall Player of the Decade. In 2012, he earned a spot on the Fantasy Teams of the 20 Seasons, voted on by both fans and a panel of judges.
Peter Schmeichel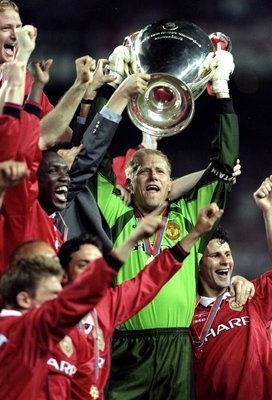 Ben Radford/Getty Images
Position: Goalkeeper
Premier League teams: Manchester United (1991-99); Aston Villa (2001-02); Manchester City (2002-03)
Retired: 2003
Peter Schmeichel's silverware-heavy career with Manchester United ended with dramatic Champions League glory in Barcelona, but the Danish keeper was also instrumental in helping the Red Devils to five Premier League titles.
Schmeichel was so important to United that Sir Alex Ferguson spent more than half a decade and millions of pounds to find a suitable replacement.
In all, Schmeichel totaled 292 league appearances with Manchester United, 252 of which came in the Premier League.
Eric Cantona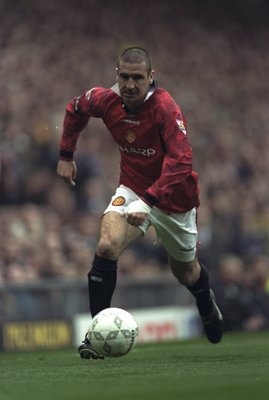 Shaun Botterill/Getty Images
Position: Forward
Premier League teams: Leeds United (1992); Manchester United (1992-97)
Retired: 1997
Equally brilliant on the field as with his sharp tongue, French forward Eric Cantona took the Premier League by storm and helped complete Sir Alex Ferguson's early title-winning mix at Manchester United.
Signed surprisingly from Leeds for only £1.2 million in November 1992, Cantona's arrival spurred United to the inaugural Premier League title by a 10-point margin. The Frenchman scored nine goals that first season and added 55 more before retiring in 1997 aged 30 with four league winners' medals to his credit.
By the time of his retirement, Cantona had become disillusioned with the state of football. Looking back, it's hard to imagine a time when fans will become disillusioned with his volatile genius.
Tony Adams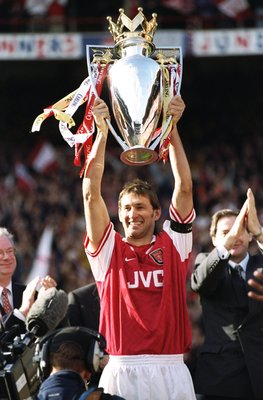 Shaun Botterill/Getty Images
Position: Defender
Premier League teams: Arsenal (1983-2002)
Retired: 2002
"Mr. Arsenal" Tony Adams spent his entire career with the North Londoners, and for much of that time the English great led a famous back four that helped Arsenal win Premier League titles in 1998 and 2002 (the Gunners completed the league and FA Cup double both seasons).
Off the field, Adams battled addiction before eventually founding the Sporting Chance Clinic in 2000. Captain for the final 14 years of his career, Adams made 504 league appearances for Arsenal.
The club erected a statue in his honor outside Emirates Stadium in 2011.
Roy Keane
Gary M. Prior/Getty Images
Position: Midfielder
Premier League teams: Manchester United (1993-2005)
Retired: 2006
Roy Keane, a fierce and combative Republic of Ireland midfielder, was another key piece of Sir Alex Ferguson's early title-winning sides at Manchester United. Unlike Eric Cantona, though, Keane stayed at Old Trafford until 2005 and remained vital to United throughout that time.
Having taken over the captaincy from Cantona in 1997, Keane led United to league titles in 1999, 2000, 2001 and 2003. The dark side of Keane's game will always be present to some, but the titles he helped United win with his uncompromising on-field leadership and almost savage toughness in midfield will be his most enduring legacy.
Keep Reading