The 3 Biggest Questions Ahead of Each Champions League Matchup This Week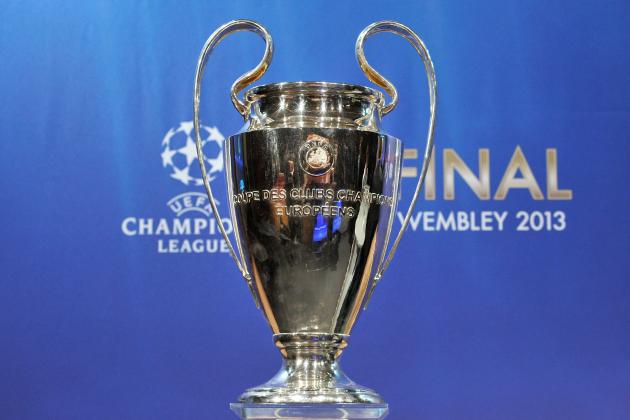 Harold Cunningham/Getty Images

As the Champions League campaign nears to a close for another season, there are only four teams from two nations in the hunt for club football's most coveted prize.
The prize money is lucrative, the label of being 'Champions of Europe' truly humbling and to win a Champions League medal highlights the absolute pinnacle of a player's career. There have been recent surprises; Porto (2004 winners), Liverpool (2005) and current holders Chelsea all providing miraculous stories of their journey to success.
For teams such as Barcelona and Real Madrid, who are both so acquainted with the idea of success, failure to triumph in the competition resembles almost a failure in their season. With that in consideration, it is far from a difficult task to motivate the players to win the trophy.
The fixtures are fast approaching, building up the eager anticipation of neutrals and supporters from all over the globe, with some exciting clashes in the offing. With all due respect to previous semi-finalists, it finally feels like the remaining teams represent what the competition is about.
Bayern Munich were finalists in the competition last year and have just won the 2012-13 Bundesliga title, while their rivals Borussia Dortmund had won the domestic league for two consecutive seasons before falling short of the relentless Bavarian side.
Barcelona have been dominant in the Champions League in recent times, winning in 2008, 2009 and 2011 and were agonizingly close to becoming finalists in both 2010 and 2012. Real Madrid have long been in the shadow of the Catalan giants but under the reign of Jose Mourinho, they have tasted success once again, and the Portuguese coach has the record of winning three Champions League titles with different teams firmly in his sights.
Ahead of the crunch encounters, we look at what should be asked about the four semi-finalists ahead of a crucial week, with Bayern Munich chasing a historic treble.
Begin Slideshow

»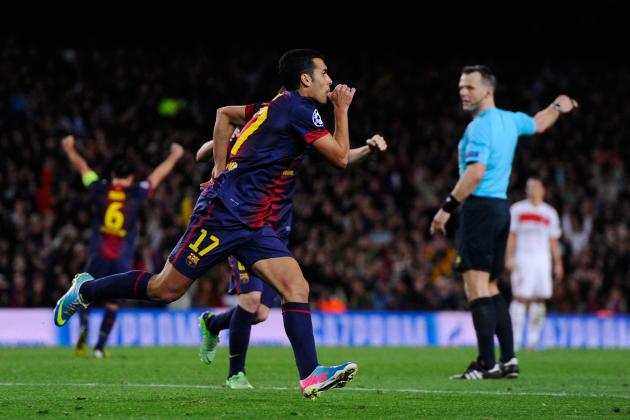 David Ramos/Getty Images

Can Bayern Munich make the Final?
In football, anything is possible. We saw this last year when Chelsea did the unthinkable and came back from two goals down with 10 men to secure a 2-2 draw at the Camp Nou. In normal circumstances, this would not happen. But the extra motivation that the Blues had—with their interim manager and the penalty shootout defeat in the 2008 Final—gave them the required strength to hold on to their slender advantage.
Playing Barcelona at home in the first leg is crucial, simply because if you contain them and stop them from scoring like Chelsea did at Stamford Bridge, it places the pressure of the tie entirely on the Catalans' shoulders.
Furthermore, they will need to devise a special game plan on how to stop Lionel Messi. The little Argentine is unstoppable at times; even when he is not one hundred percent fit, he can come on and make a difference, just as he did against Paris Saint-Germain. Perhaps playing a deeper and energetic midfielder such as Luiz Gustavo to track his runs may be the best tactical option for Jupp Heynckes.
Winning is not the most important aspect in this tie; maintaining an organized and solid defensive partnership is. And with Bayern's record of just 13 league goals conceded and 83 scored, it is not a formality to think that Barcelona are already in the final. They need to get through Die Bayern first.
What will be the key clash?
The inevitable answers revolving around Lionel Messi will flood in for certain, but for me, the clash between Franck Ribery and Dani Alves promises to be a close-fought battle for sure.
Two of Europe's fastest players will go head-to-head if Ribery, as expected, starts on the left hand side of attack for the Germans. Brazilian international Alves is a regular starter at right-back for Los Cules and we could be set for a game of 'cat and mouse' with the two bursting up and down the touchline.
They both may be approaching the dreaded age of 30 but there does not seem to be any signs of decline in either player; if anything, Ribery has improved with age, while Alves appears to be as energetic as ever.
Ribery is undoubtedly Bayern's key man, with Arjen Robben and Bastian Schweinsteiger also important players for the Germans, and it will be his creativity and agility which could cause Barcelona some problems. On the other hand, with Alves' tendency to surge forward at will, the Frenchman may find himself tracking back more than usual, although at the Allianz Arena, he should be able to dazzle his opponent with his amazing trickery.
It is sure to be an enthralling battle between two massive clubs, and two terrific players.
Can Barcelona prove they are no 'one-man team'?
Despite the array of attacking genius that resides at the Camp Nou, it is undeniable that Barcelona have become too reliant on their talisman, Lionel Messi. Even with David Villa and Pedro—both World Cup winners with Spain—on their books, they have struggled to hit top form this season.
The form of young starlet Cristian Tello has been a joy to behold, with the 21-year-old notching a brace against Real Zaragoza to take his tally to seven La Liga goals in 17 appearances. And there has been some notable showings from the revitalized Alexis Sanchez, who has suffered from a dip in confidence during his time at the Camp Nou since a £35 million switch from Udinese two years ago.
Barcelona's dependence on Messi was evident when they played PSG; they lacked bite, motivation and creativity. The moment the 25-year-old stepped onto the pitch, despite struggling with a hamstring problem, there was a certain lift in atmosphere which gave them the edge, and ultimately, sent them through to the semi-finals for the eighth consecutive season.
If he gets injured once more, Tito Vilanova will need to prepare his team to deal with a gaping hole left by Messi's absence.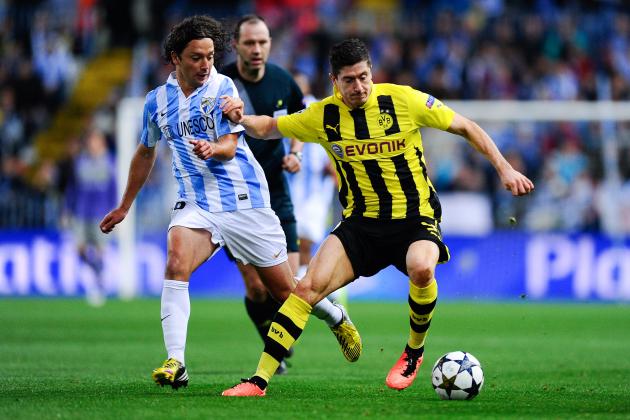 David Ramos/Getty Images

Can Borussia Dortmund turn back the years to 1997 and reach the Final?
If they were ever going to win the Champions League again after their triumph 16 years ago, this would be the year for them to do it. Unfortunately, they are up against arguably three of the biggest clubs in the world, all of which are in tremendous form.
But first of all, they must get past Real Madrid, led by the impervious Jose Mourinho, who is desperate to add another Champions League winners medal to his bulging trophy cabinet.
They have not experienced much success in European competition of late, but they will be hoping to change that as they face arguably the 'weakest' team left in the competition. And to say that is all the more baffling, when you consider Dortmund have back-to-back Bundesliga titles to their name in the last two years.
With the likes of Mario Gotze, Robert Lewandowski and Mats Hummels just a few of many rising stars at the Signa Iduna Park, you get the feeling that should they fail to progress, a handful of players may leave in order to further their careers.
What will be the key clash?
With the danger man undoubtedly Cristiano Ronaldo, it will be up to German international Hummels to task himself with stopping the prolific Portuguese forward, who has already struck 50 goals in 48 games this season.
Entering his prime at aged 28, Ronaldo is just an incredible player who has everything. Sublime technique, incredible composure, enviable work rate, undeniable finishing and stunning aerial ability.
Obviously, as the standout performer in the Dortmund backline, Hummels will be given the responsibility of keeping the former Manchester United forward quiet, which is certainly no walk in the park. However, previous defensive strategies have seen two or three players surround Ronaldo when he is on the ball, giving him less time and options to pass to.
It will be a case of whether Ronaldo can rise to the occasion. If he is on song, there is no stopping him. From six, twenty or even forty yards, he can and will score. But if anyone can stop him, it may just be Mats Hummels.
Will Real Madrid prove they are no 'one-man team'?
The amount that has been spent on the Real Madrid side, you would certainly hope so. In the last three seasons, Los Merengues have spent large amounts on players similar to the 'Galacticos' of old, with the likes of Karim Benzema, Kaka and Ronaldo all arriving since 2009, with a combined cost of over £160 million.
But certainly Ronaldo is the main man at the Santiago Bernabeu. His presence on the field is perhaps more felt than Messi at Barcelona, with his goals-to-games ratio better than a goal-a-game since his world record £80 million move back in 2009.
They have key men in each area of the pitch; Casillas in goal who has been sorely missed, Sergio Ramos at the back, Xabi Alonso pulling the strings in midfield and, of course, Ronaldo leading the line.
Yet it always seems to be Ronaldo who is in the right place at the right time; his goals against Galatasaray were crucial in helping Los Merengues into the last four.
And if they were to reach the Final, you would bet your house that he would be instrumental yet again.