5 Key Battles to Watch in MLS This Weekend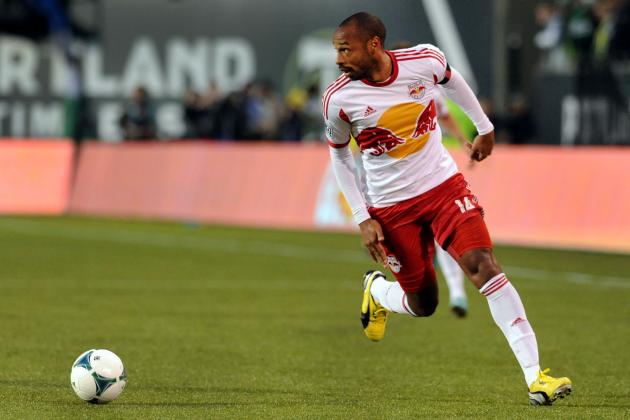 Steve Dykes/Getty Images

The 2013 Major League Soccer season is off and running and after a series of great Week One matchups, there is plenty to look forward to in Week Two.
Particularly tantalizing this weekend will be the matchup between DC United and Real Salt Lake on Saturday and the game between the New York Red Bulls and the San Jose Earthquakes on Sunday.
Here are five key battles to watch in this weekend's games.
Begin Slideshow

»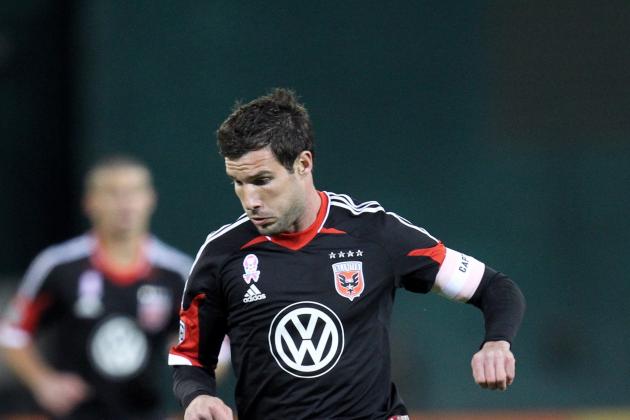 Ned Dishman/Getty Images

Tony Beltran parlayed a successful 2012 campaign with Real Salt Lake into a January camp call-up for the USMNT and even earned the start in the U.S.' January tie against Canada.
On Saturday, Beltran and RSL will face off against DC United. United boasts one of the best wing duos in Nick DeLeon and Chris Pontius.
The matchup on the wing should have a lot to do with who comes out in this matchup—which will showcase one of the best offenses in Major League Soccer against one of the league's best defenses.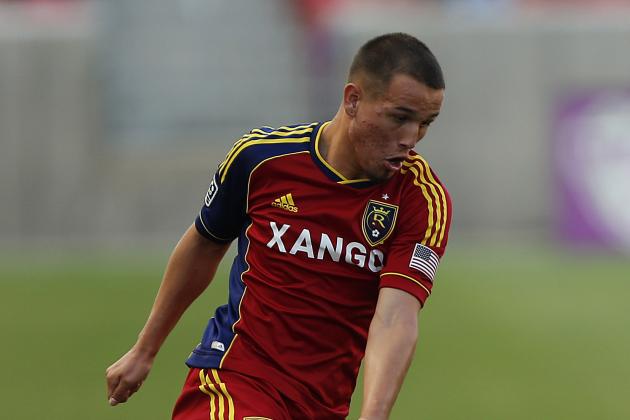 George Frey/Getty Images

The other big battle in the Real Salt Lake-DC United matchup on Saturday evening will be the battle for the midfield, particularly between youngsters Perry Kitchen and Luis Gil.
Gil is one of the most exciting prospects in Major League Soccer and just last Tuesday helped the U.S. U-20 team qualify for the U-20 World Cup before returning to Real Salt Lake to help them beat San Jose 2-0 on Sunday night.
Perry Kitchen, playing as a holding midfielder for DC United, is also considered one of the top young talents in the league and has started an impressive 66 games for DC United in his two-year MLS career.
Kitchen's dual with Gil for control of the midfield will be key to either team's success or failure on Saturday.
Former French international Mikael Silvestre had a rough opening to his MLS career on Sunday night being at least partially culpable on all three goals allowed by the Portland Timbers against the New York Red Bulls.
Whether this was simply a result of his settling in with a new club, MLS being better than it is usually given credit for, or an example of Silvestre's waning skills, Silvestre will have to be better this weekend as the Timbers take on the Montreal Impact.
Spearheading the Impact attack will be Marco Di Vaio, who will be looking to open his goal-scoring account against the Timbers on Saturday.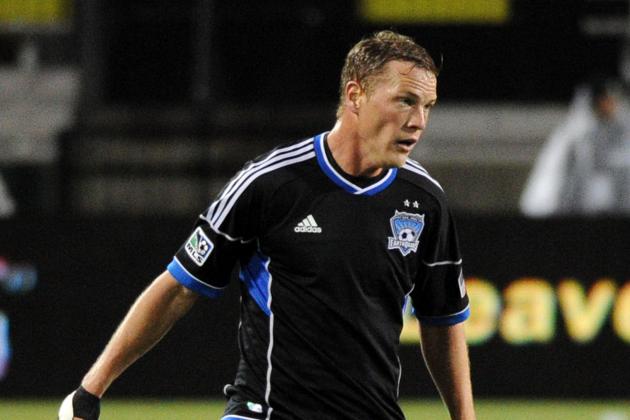 Steve Dykes/Getty Images

Thierry Henry had what could only nicely be described as a non-descript 2013 debut last weekend for the New York Red Bulls as they tied the Portland Timbers 3-3.
Henry was not involved in any of the Red Bulls' goals, floated in and out of the match and wasted his best chance of the evening—a breakaway—with a terrible first touch.
In New York's three-man frontline, Henry spent most of the game out on the left side. If he does so again as the Red Bulls take on the San Jose Earthquakes on Sunday night, he will likely be facing off against MLS journeyman Ty Harden.
Harden, who only made five MLS starts last season and has only found regular playing time in one of his seven MLS seasons, was slotted in at right-back in the Earthquakes' opening weekend home loss to Real Salt Lake last weekend.
Harden only made the starting lineup because 2012 MLS All-Star right-back Steve Beitashour is still recovering from offseason sports hernia surgery and first-choice replacement Dan Gargan injured his quadriceps.
If Harden gets the start again, Henry could cause the Earthquakes' backline all sorts of problems. That is, of course, assuming Henry is in the mood to put out a full-fledged effort this weekend.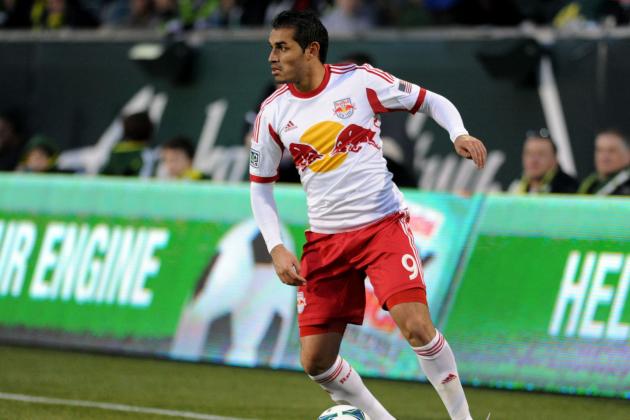 Steve Dykes/Getty Images

Fabian Espindola enjoyed a bright start with the New York Red Bulls in his debut for the team last weekend, scoring twice against the Portland Timbers.
Both of Espindola's goals came because of his hustle and both came on plays that most strikers would have given up on. On Espindola's first goal, he followed up on what should have been a simple backpass from Mikael Silvestre to Donovan Ricketts and was rewarded when the ball popped loose for the easy put back. On Espindola's second goal, he chased down a long ball over the top that Silvestre misplayed and Espindola went in on goal unopposed.
Victor Bernardez of the San Jose Earthquakes plays a similar, no non-sense game and relishes a physical challenge as well.
Bernardez might have a hard time dealing with Espindola's pace and energy, but Espindola might have a hard time dealing with Bernardez' strength on any aerial balls or 50-50 challenges.
This one should be a great matchup.
Follow me on Twitter @AmerTouchline
Follow me on Facebook www.facebook.com/AmericanTouchline