Ranking the 2013 MLS Designated Players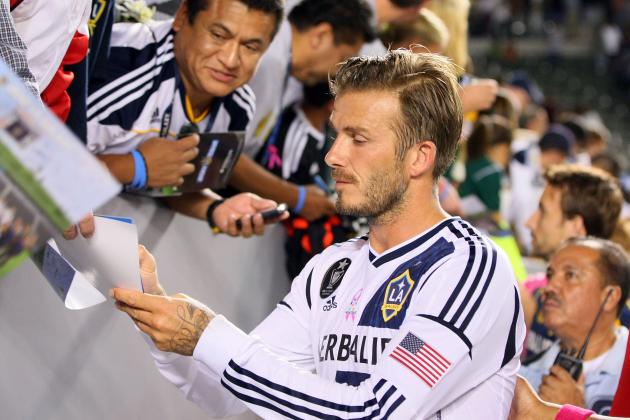 Victor Decolongon/Getty Images

MLS' designated player rule, also known as the Beckham Rule, was created as a way for Major League Soccer teams to sign high-profile players, increase attention for the league and excite the league's fan base.
Since then it has become increasingly used by teams to pay transfer fees to bring in relatively unknown players who address a particular need for a team.
There is no doubt the rule has been a success in the five years it has been in place, with David Beckham's tenure in the league helping to raise the profile of MLS abroad.
With the 2013 season about to kick off, here is how the league's current DPs rank. The rankings are based solely on their performances in Major League Soccer.
Begin Slideshow

»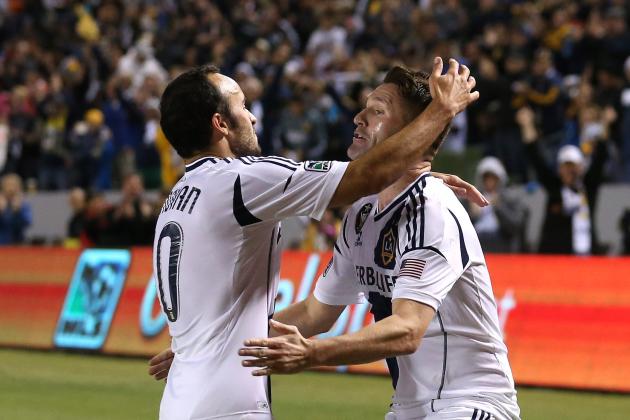 Stephen Dunn/Getty Images

Landon Donovan has been the face of soccer in America for over a decade and has done as much to grow Major League Soccer as any player in the league's history. Donovan's five MLS titles speak for themselves.
Although, at times, Thierry Henry can appear to be bored, frustrated and disinterested when on the field for the New York Red Bulls, he is still a world-class talent. His 29 goals over the last two seasons for the Red Bulls easily put Henry among the top players in the league.
Robbie Keane has only been an MLS player for a little over a year, but his impact with the LA Galaxy has been immediate. Keane helped LA, which had not yet won a title in the four years Landon Donovan and David Beckham were together, to back-to-back titles in 2011 and 2012. Keane also scored 16 goals in 2012 despite missing a significant portion of the season while on duty with the Republic of Ireland at the Euros.
Chris Wondolowski does not have the international profile of Donovan, Henry or Keane, but Wondolowski is an MLS superstar. His 61 goals over the last three years are absolutely remarkable.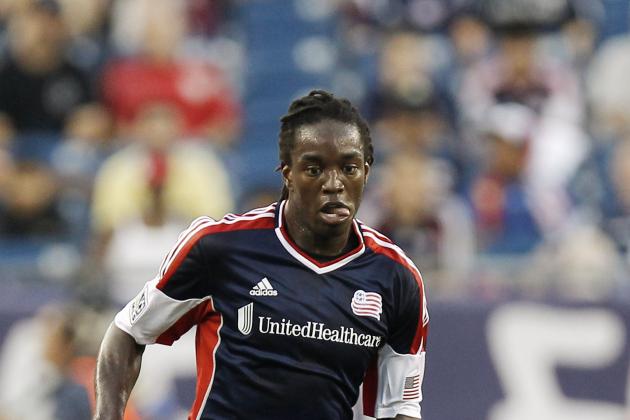 Winslow Townson/Getty Images

Shalrie Joseph, now a Seattle Sounder, has made the bulk of his impact on Major League Soccer as a combative, goal-scoring midfielder with the New England Revolution from 2003-2012. Joseph has been named to the MLS Best XI an impressive four times.
David Ferreira, the FC Dallas midfielder, helped Dallas win the Western Conference in 2010, as he scored 10 goals and garnered league MVP honors. His 2011 and 2012 campaigns were hampered by injuries.
Javier Morales has been a key part of Real Salt Lake's midfield since 2007, scoring goals and acting as one of Real's key playmakers. Morales is a two-time MLS All-Star and helped Real to the MLS Cup in 2009.
Since coming to Real Salt Lake in 2010, Costa Rican Alvaro Saborío has become one of the team's most dangerous weapons, racking up 43 goals in three seasons. He also is a regular for the Costa Rican national team, which plays the USMNT in Denver in three weeks.
Argentine Mauro Rosales came to the Seattle Sounders in 2011 and has been a solid wide midfielder for the team, knocking in a few goals each season and contributing 13 assists for Seattle in both 2011 and 2012.
Although Danny Koevermans has only played 26 games in MLS, he has scored an impressive 17 goals in that limited time. Koevermans came to MLS via the Eredivisie where he played for PSV and AZ Alkmaar. Koevermans had a limited amount of time to make an impact in 2011 after signing late in the season and suffered a torn ACL in 2012, which cut his season short.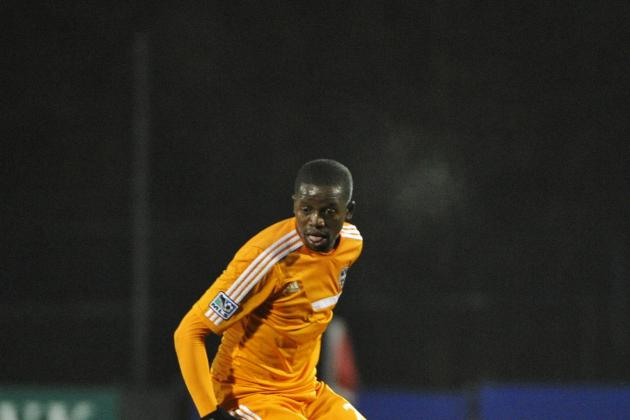 Rainier Ehrhardt/Getty Images

Boniek Garcia burst onto the American soccer scene last fall after signing with the Houston Dynamo. Although a relative newbie to the league, Garcia's impact was immediate, as he helped energize the Dynamo midfield by scoring four goals and racking up six assists in just 17 games.
If he can continue that form in 2013, he could quickly become one of the league's best players.
Tim Cahill is a top-class player, but only came to Major League Soccer at the end of the 2012 season. With only 12 MLS games under his belt, Cahill did not make a substantive impact to the Red Bulls' campaign, but his long success at Everton proves that Cahill can become a dominant player in MLS.
Christian Tiffert is another Designated Player who entered Major League Soccer late in 2012, limiting him to just 12 appearances with the Seattle Sounders. However, Tiffert instantly brought creativity to the Sounders' midfield and will be looking to prove his worth with a full campaign in 2013.
Kenny Miller has had a long, prolific club and international career and is a proven goal scorer, as he took home the Scottish Premier League's Golden Boot in the 2010-2011 campaign. A late signing in 2012, Miller has only played 13 games for the Vancouver Whitecaps, scoring two goals.
Marco Di Vaio signed for the Montreal Impact late in 2012, scoring five goals in 17 games. A proven goal scorer in Serie A, Di Vaio was twice the Italian league's second-leading scorer.
Sherjill MacDonald came to the Chicago Fire in late 2012 via Beerschot AC in Belgium. The Dutch striker scored four goals in 15 games for the Chicago Fire last season, but with a retooled Chicago Fire midfield, MacDonald could be poised for a big year in 2013.
Federico Higuaín is yet another player who came to MLS late in 2012, signing for the Columbus Crew. However in just 13 games, Higuain scored five goals for the Crew, which is a very encouraging sign. In his shortened 2012 campaign, Higuain was twice named MLS Player of the Week.
While Jerry Bengtson has become a major cog on the Honduran national team over the past few years, he still remains a mystery to MLS fans. He only played in 13 games last season after signing with the New England Revolution late in the year and scored two goals. The league even has his name misspelled on their list of Designated Players.
Diego Valeri signed with the Portland Timbers in January of this year on loan from his hometown club, Lanus, in Argentina. Valeri appeared for the Argentina national team three times in 2011, but at 26 years old, Valeri's move to the Timbers also marks his third loan spell.
Only time will tell whether Valeri will prove himself worthy of a DP spot.
Argentine Claudio Bieler signed with Sporting KC this past offseason and was a regular goal scorer in the Ecuadorian league where he played the majority of his games over the past four years. He has yet to appear in an MLS game.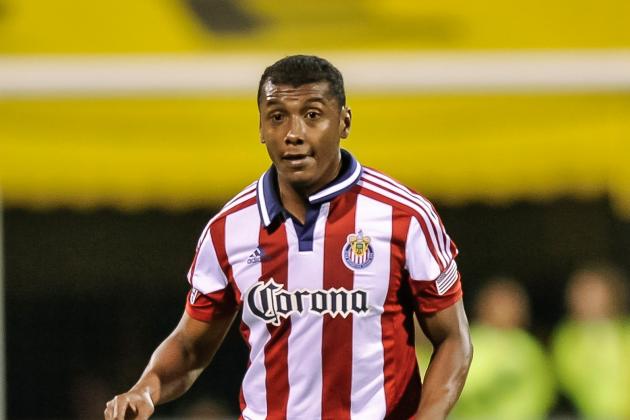 Jamie Sabau/Getty Images

Rafael Teixeira de Souza is so new and unknown that even the league has his name misspelled on their list of designated players. Rafael is a relative unknown quantity at the age of 20 with no substantive record to look at.
He did, however, represent Brazil internationally at the youth level on three separate occasions. Rafael should get an opportunity to prove his worth with DC United considering that the team does not have a go-to forward.
Oswaldo Minda played 22 games in 2012 for Chivas USA, the worst team in the Western Conference. He came to MLS via the Ecuadorian league and, like Bengtson and de Souza, is apparently not important enough to the league to even warrant a correct spelling of his name on the league's designated player list.
At 20 years old, Fabian Castillo still has plenty of time to take his game to the next level, but in two years with FC Dallas and 47 games, he has scored a paltry eight goals. The designated player rule is intended to help teams bring in difference makers. It would be hard to argue that Castillo has been that type of player so far in his career.
Diego Chara signed with the Portland Timbers in 2011 as their first ever Designated Player. In 2011 and 2012, Chara became a regular part of the Timbers midfield, starting 27 and 28 games in those campaigns, respectively. It remains to be seen how Chara will fare under new head coach Caleb Porter, but Chara could be partnered with fellow DP Diego Valeri in the heart of the Timber's midfield.
Follow me on Twitter @AmerTouchline