3 Reasons Why Gus Johnson Should Call MLS Games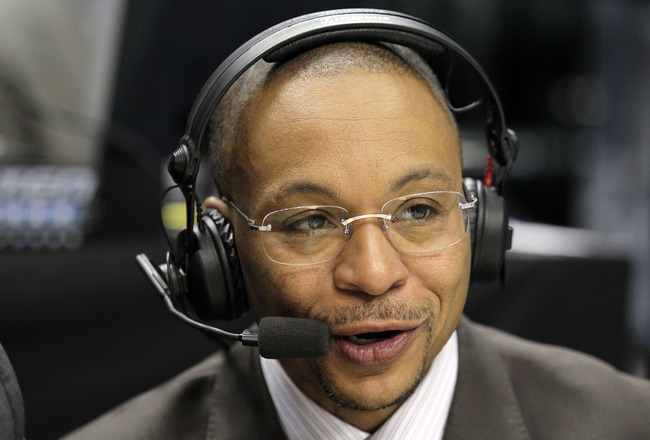 Andy Lyons/Getty Images
Gus Johnson is becoming America's sweetheart of an announcer.
Sports fans love to hear him on the call for whatever sport it is. Search for Gus Johnson tweets the next time he is calling a game and you will see what I mean.
He should be calling MLS games. Unfortunately, he is signed to FOX and MLS has a television deal with ESPN. So while this may not be possible at this time, we can still suspend belief and imagine why Johnson should call the top U.S. league's matches.
Here are three simple reasons we would love Johnson to call MLS matches.
Contagious Excitement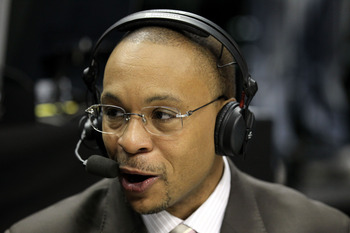 Andy Lyons/Getty Images
Is there another announcer that evokes such a response from the viewer than Gus Johnson?
When there is a big play happening and he begins to get excited, it comes across the microphone and you find yourself getting pumped up as well. That is a rare trait, and it would be a welcome addition to the MLS booths.
Johnson has the ability to make the mundane seem extraordinary.
The MLS could use an announcer with his unique ability to make the normal audience care. As the sport continues to grow stateside, it is important to have a charismatic voice behind it.
He's Good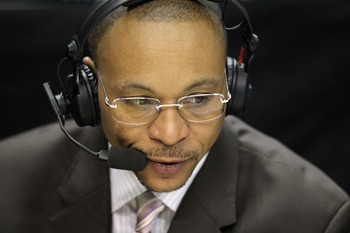 Andy Lyons/Getty Images
If you have not had the pleasure of listening to him call a soccer match yet, I suggest you tune in the next time he is on the mic. He is good.
Johnson has called several soccer matches for FOX Soccer this season. And he has not been regulated to small matchups as he gets accustomed to the sport and the world's teams. They have thrown him into the deep end of the pool, and as a true pro he is swimming just fine.
I was a skeptic when he made the transition, but Johnson has proven he is perfect for this role. There is a good reason FOX is grooming him to be on the call when they get the World Cup.
I anticipate listening to Johnson call the biggest sporting event not called the Olympics.
He's Becoming the Voice of Soccer to America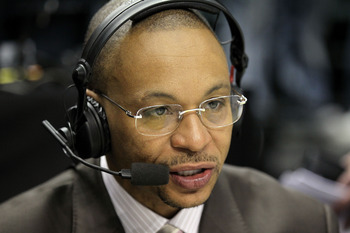 Andy Lyons/Getty Images
Ian Darke is the current voice for American soccer fans thanks to ESPN, but he's not American. We do not have a leader to be the "voice" of the sport.
Johnson is on his way to being just that.
Thanks to FOX putting him on the call for big matches, we are becoming accustomed to listening to him on the play-by-play. As this continues, we will begin to associate him with the sport in general. The MLS needs that.
The MLS needs to employ the voice of our generation, and the voice of the sport for our country. It would enhance their brand, and make the telecast much more enjoyable for us all.
Keep Reading