Predicting the Major EPL, Serie A, Bundesliga and La Liga Matches This Weekend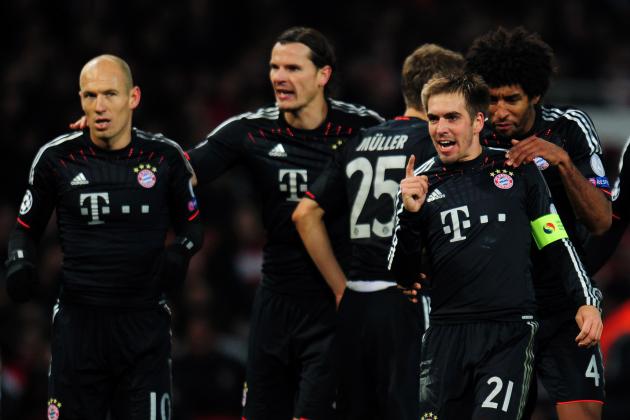 Shaun Botterill/Getty Images

After a huge two weeks of UEFA Champions League and Europa League action, domestic action will once again take center stage in leagues around the world.
And whilst they might not necessarily have the same allure as Continental action does, there's still some fascinating matchups to take in right across Europe's top leagues.
We've got Manchester City's huge home match against Chelsea, key relegation battles in the English Premier League and the Bundesliga, and of course, the classic Milan derby that will no doubt have the San Siro buzzing with expectation and anticipation.
Which teams will be in the winners circle this week and which will not?
Find out in our predictions for every major match in Europe's top leagues this weekend.
Begin Slideshow

»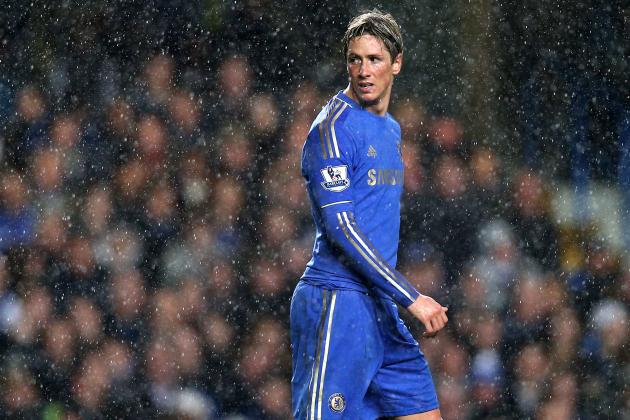 Clive Rose/Getty Images

Sunday, February 24, 2013 at 8:30 a.m. ET
We kick our list off here with the biggest fixture of the Premier League weekend—defending league champions Manchester City take on defending European champions Chelsea at the Etihad Stadium.
City sit a long way behind United in the title race coming into this one, and with the Blues nowhere near the dominant attacking force that they were last year, the northern club will largely fancy their chances to get some sort of a result here to keep their title chase alive.
Having said that, Chelsea do have talent right across the pitch and represent a real threat for Roberto Mancini's side. It was Rafa Benitez's first game in change for the West London club that saw them finish with a scoreless draw against City earlier in the year; can the interim manager pull off that performance or even better it this time?
Perhaps, but it's hard to see past City's attack here. They're just too dominant and too strong, and with the title race on the line, will be too good on the day.
Prediction: Manchester City 3, Chelsea 0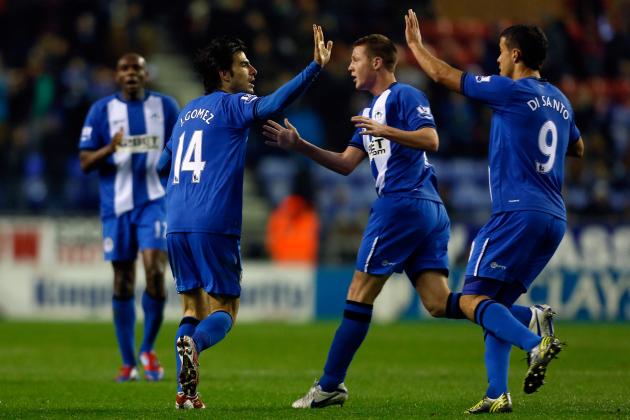 Paul Thomas/Getty Images

Saturday, February 23, 2013 at 10:00 a.m. ET
Some might say that Reading vs. Wigan Athletic isn't a big game. They'd be completely correct under normal circumstances—but this one comes in the middle of a relegation dogfight.
The Royals have been slowly getting better this season after a sluggish start, and have only lost two of their past eight fixtures—scoring in all but one.
Wigan, by comparison, have won just once since November (against Aston Villa) and have scored just 13 goals away from home all season. The Latics simply don't look to have the form or the ability to match up with Reading's in-form attack, and the result will prove that to be correct.
The bigger question, however, will be just how significant this one is in the relegation battle. I guess we'll have to wait until the end of the season to find out.
Prediction: Reading 3, Wigan Athletic 1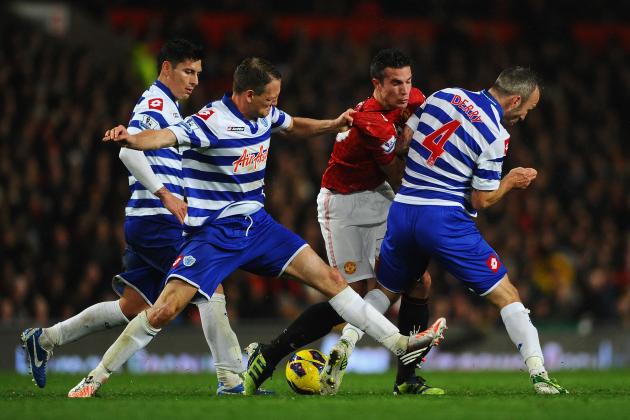 Laurence Griffiths/Getty Images

Saturday, February 23, 2013 at 10:00 a.m. ET
League leaders Manchester United already look to have the Premier League title in the bag with a commanding lead late in the season and could definitely put it to bed this week, given that City have a tough fixture against Chelsea on the schedule.
The Red Devils will know that a win away from home this week could well seal the title; but that certainly won't make this one any easier for Sir Alex Ferguson's men.
At home, QPR are just not an easy side to break down under Harry Redknapp, regardless of the attacking quality that United might have in their starting lineup.
Rangers sit dead last in the EPL and are likely to be relegated, but strangely enough, they haven't lost a home fixture to any team inside the top six this year. Manchester City, Chelsea, Tottenham and Everton all left Loftus Road with draws to their name, with only Everton able to even score against the London club.
Expect another close one then, as United struggle to put away the home side. The Red Devils should have too much class to not score at least once, but this one may well be closer than expected—especially given how the Londoners have played at home this year.
Prediction: Queens Park Rangers 1, Manchester United 2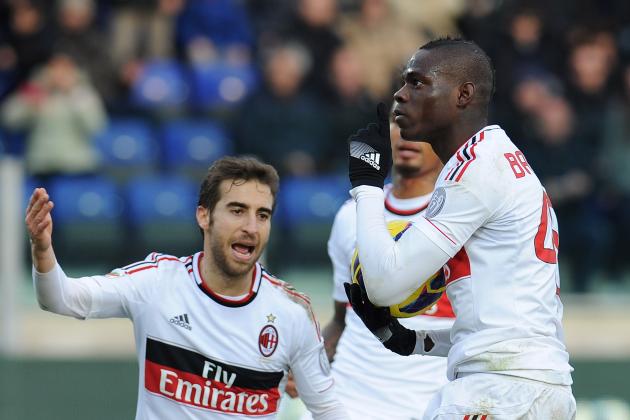 Valerio Pennicino/Getty Images

Sunday, February 24, 2013 at 2:45 p.m. ET
We change leagues now and head to Serie A, where the classic Milan derby looks set to dominate all discussions and anticipation here.
And for the two sides, the form lines could not be more different.
Inter have won just two of their past nine domestic matches, and have kept just one clean sheet in that period, losing to some lowly teams since the turn of the New Year.
By comparison, AC MIlan haven't lost since the start of 2013, they have a new striker addition in Mario Balotelli who is netting goals seemingly at will—oh, and they just beat Barcelona 2-0 in the Champions League.
Thus, on paper, this one looks like a waltz for the "away" side here.
Yet as we all know, rivalry games carry something special with them, and form can usually be done away with when trying to predict a winner. Teams simply rise up and play to their best when they're up against their enemy and, in Italy, there are no bigger enemies than these two teams.
At their best, Inter are good, and can no doubt challenge Milan here. However, at their best, AC Milan are simply better, and they will grab a late game-winning goal to prove it.
Prediction: Inter MIlan 1, AC MIlan 2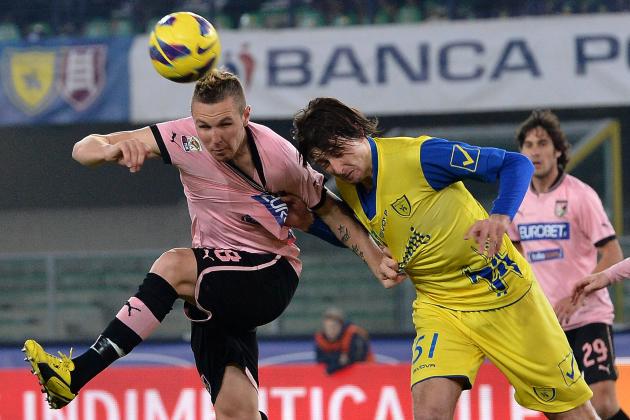 Tullio M. Puglia/Getty Images

Saturday, February 23, 2013 at 2:45 p.m. ET
More relegation goodness for our enjoyment this week—this time coming from Italy—where Palermo (20th) will welcome Genoa (17th) to their home ground for a tough scrap.
The 20th-placed Palermo obviously haven't been solid this year, but they've been significantly better at home than on the road. Palermo haven't won a single game away from home, whereas they have only lost four times at home all season—picking up three wins and five draws.
They've scored nearly triple the amount of goals that they have away from home, and are up against a team in Genoa who haven't won in their past five away matches. Genoa have scored just eight goals on the road all season, yet their defense is also much stronger away from home.
Expect goals to be few and far between here, but you have to give some sort of edge to the home team here.
Palermo are playing for their season, and will get a huge three points in this one to give them hope about remaining in the top class next year.
Prediction: Palermo 1, Genoa 0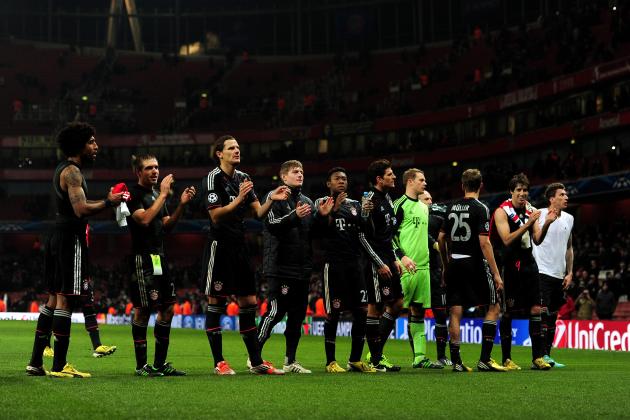 Shaun Botterill/Getty Images

Saturday, February 23, 2013 at 9:30 a.m. ET
Bayern Munich are simply cruising right now.
They're dominating in the Bundesliga—currently sitting a mile in front on top of the table—and recently just won 3-1 against Arsenal, in England, in the Champions League.
Not only are they the best team in Germany, but they're one of the top teams on the planet right now, and what's even scarier is the fact they're playing like it.
Whereas Bayern haven't conceded a goal domestically since the 14th of December, Werder Bremen haven't kept a clean sheet on the road all season. Where Bayern have scored 30 home goals for the year, Bremen have scored just two-thirds of that this season.
And where Bayern will score goals and go on to win this game, Bremen will not. There's just no other outcome that could possibly take place in this one.
Prediction: Bayern Munich 3, Werder Bremen 0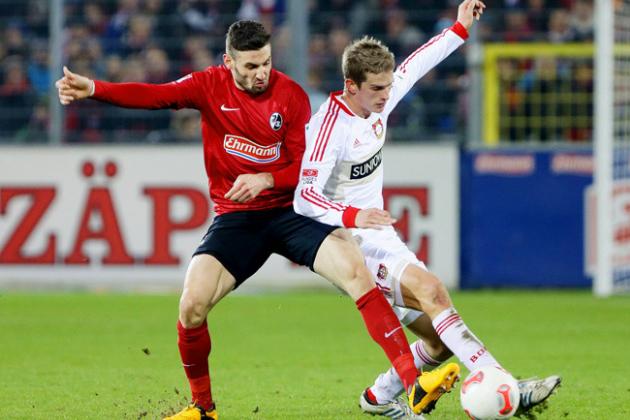 Photo via cdn.turner.com
Friday, February 22, 2013 at 2:30 p.m. ET
A fascinating match here between Freiburg and Frankfurt looms in the Bundesliga this weekend, with the fourth- and fifth-place teams already eyeing a potential Champions League spot next season.
They played a close 2-1 match in Frankfurt when they clashed earlier in the year and appear pretty evenly matched heading into this one—both teams have won four of their last seven games.
The biggest question seems to be whether Frankfurt can get going on the road or not, having lost six times from 11 matches already away from home this year.
In fact, they've failed to score in over a third of those appearances, and up against a home team that's kept a clean sheet in over half of their matches at home this year, there doesn't seem to be an easy task ahead of the visitors.
Don't expect a lot of goals in this one, with the only difference between the pair being an early Freiburg goal that gives the home side something to defend for the match.
Prediction: Freiburg 1, Eintracht Frankfurt 0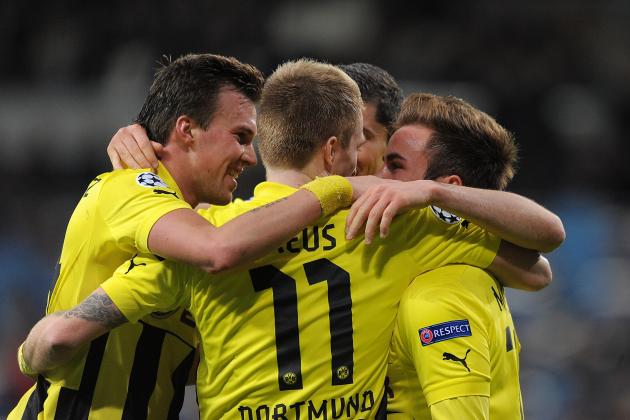 Denis Doyle/Getty Images

Sunday, February 24, 2013 at 9:30 a.m. ET
Reigning German cup-and-league double champions Borussia Dortmund are slowly seeing their title slip away with every passing week, due to the brilliance of Bayern Munich.
They will surely have to concede defeat in the championship, should they drop points this week.
Dortmund should, in theory, be able to handle Borussia Monchengladbach at home, but this one could well be closer than what the current league table might suggest.
Borussia Monchengladbach have conceded just 13 goals at home all year, have only lost twice in their 10 home matches and haven't been defeated in their past four.
They'll definitely need to be their best here against an away side that's only lost once on the road all season and is undefeated away from home in their past nine. However, Monchengladbach are certainly capable of challenging Dortmund here.
The biggest question will be whether they can hold off Dortmund early here, given the fact they've scored 40 percent of their goals this year in the opening 30 minutes. If they can hold them off then, Monchengladbach could well challenge their highly favored opponents.
They might not be able to get a win, but they should have enough defensively to hang on for a point.
Prediction: Borussia Monchengladbach 1, Borussia Dortmund 1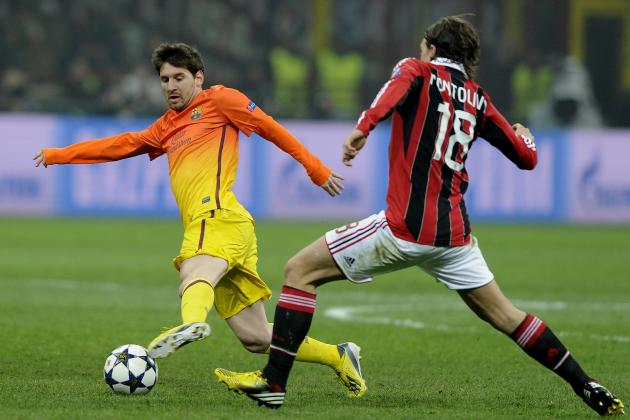 Claudio Villa/Getty Images

Saturday, February 23, 2013 at 4:00 p.m. ET
Barcelona will look to shake off their shock defeat in the UEFA Champions League during the week when they take on Sevilla in the domestic competition.
The Catalan club had only lost twice all season prior to that fixture, and whilst they have been simply superb throughout La Liga this year, you wonder how that European loss will affect Barca in this one. It could play with their minds and could lead to doubt.
However, what I think is more likely is that we see a renewed performance from Barca, who will try to prove to the world—and themselves—that they can still be a truly devastating force in attack.
Which, if you're Sevilla, doesn't seem to be great news coming into this one. The Nou Camp is already a formidable place to play, with Barca undefeated there this year, so Sevilla will have a tough time in this one.
Sevilla led 2-0 against Barca earlier in the year before two goals in the final three minutes handed them a 3-2 defeat—something that will unfortunately seem like an eternity ago for Sevilla, as they face a renewed Barcelona attack.
It won't erase the doubts that Barca have, but it will go long towards fixing them.
Prediction: Barcelona 4, Sevilla 1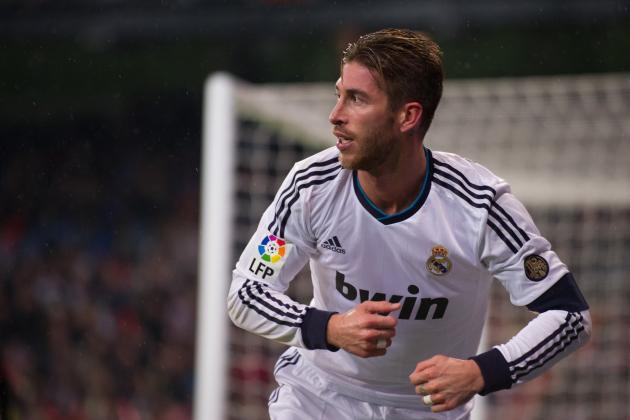 Denis Doyle/Getty Images

Saturday, February 23, 2013 at 2:00 p.m. ET
We finish our action around Europe this week with defending Spanish champions Real Madrid taking on last-placed Deportivo, in a match that seems very straightforward to call.
But perhaps it won't be, and whilst I might be going out on a limb for this one, I genuinely am not convinced that Real Madrid will have it all that easy this weekend.
Madrid have nothing to play for this year in La Liga. They're not going to win the title, but they're still fine in terms of Champions League qualification. Their heart isn't necessarily in it at the moment, and their last match against Rayo Vallecano proved they can be completely dominated from time to time.
And whilst Deportivo currently sit in 20th position, they could genuinely be the team to challenge Madrid here. I wouldn't be at all surprised if they did.
Without a win in their past six, it's easy to rule out the home side here, but the context of those results—particularly at home—must be taken into consideration.
Their last home match was a 3-0 loss to Granada, who have been one of the top teams since a change of manager. Before that, they had earned a result against Valencia until the final minutes of play gave them a loss. Before that, they beat fourth-placed Malaga 1-0, held Valledolid 0-0 and nearly finished with a draw (either 2-2 or 3-3) against Betis back at the start of December.
Deportivo have been playing a lot better at home than the numbers suggest, and if Madrid switch off like they did last week (albeit after a red card), we could well have an upset.
I think it might be more of the same from the relegation battlers in terms of conceding late goals, but don't be surprised to see Madrid struggle here.
Especially if their heart isn't in this one—like we've seen can happen away from home throughout the season.
Prediction: Deportivo 0, Real Madrid 1
What are your predictions for the weekend? Any you agree or disagree with?
Comment below or hit me up on Twitter: Follow @dantalintyre