Arsenal vs Sunderland: What to Watch for
Julian Finney/Getty Images

Now that the international friendlies are done with, we can get back to watching club football.
Most importantly, we can watch Arsenal again. Tomorrow they'll pay a visit to the Stadium of Light to take on Sunderland.
In the first meeting of the season—which was the very first game of the 2012-13 season—the game ended in a scoreless draw. But things are different now, as the newest Gunners have settled in quite nicely.
There are several things to keep an eye on, however. Here are four such topics.
Begin Slideshow

»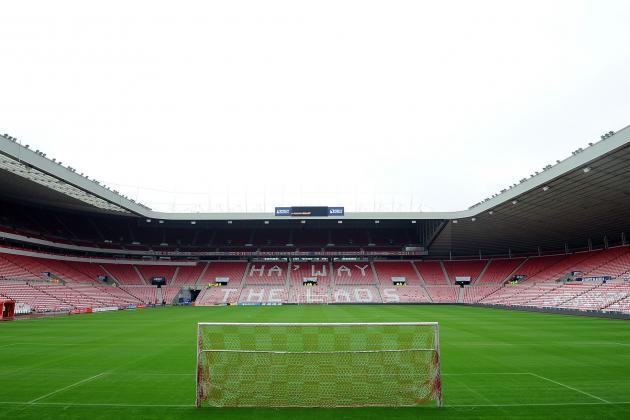 Chris Brunskill/Getty Images

Sunderland's home, the Stadium of Light, is an awesome stadium.
Its pitch? Not so much.
It has a history of being rough. This is the same pitch that tore up Per Mertesacker's ankle so badly last season that he had to sit out the rest of the campaign. Hopefully that doesn't happen to someone on Arsenal again. That's not exactly an exciting way to go out, is it?
But if it is a little bit uneven, and if the Gunners lose, let's hope manager Arsene Wenger doesn't blame the pitch.
Because let's be honest: Arsenal should be able to take care of Sunderland, bad pitch or not.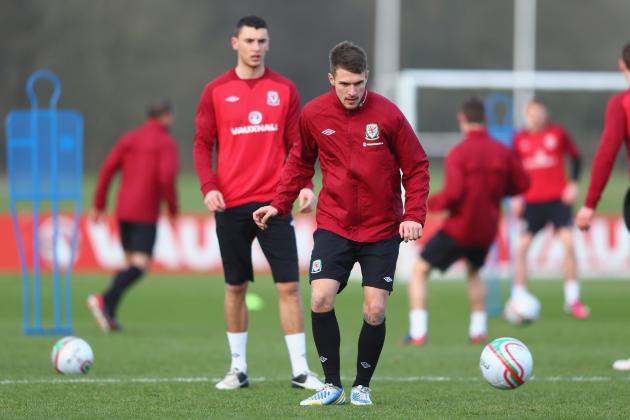 Michael Steele/Getty Images

Arsenal wouldn't be Arsenal if the club didn't have to worry about a couple injuries here and there.
Aaron Ramsey and Laurent Koscielny have both come back from international duty with what appears to be calf injuries. It's the same kind of thing that held Mikel Arteta out for three weeks.
But since Thomas Vermaelen will be out with an ankle injury, this situation could get sticky. Wenger might have to turn to Ignasi Miquel. Or worse: Sebastien Squillaci.
Turning to a man who has played very sparingly over the past two years is a risky move. It's definitely not an ideal situation.
But thankfully, that will most likely not happen, as Wenger said that he'll play Carl Jenkinson in the middle before he does Squillaci.
And it's also disappointing for Ramsey because he was playing so well before the break.
This is another reason why international friendlies can be said to be completely pointless and stupid.
Gallo Images/Getty Images

Since the Ivory Coast has been knocked out of the Africa Cup of Nations prematurely, that means Gervinho will be back with Arsenal.
Gervinho's return means there will be quality depth on the bench, and if he starts, will be a major threat to score.
Said no one ever.
Most people were happy to see Gervinho leave for a month. After starting the season so well with three goals, he dropped off a cliff and became painfully bad, especially against Bradford City in the Capital One Cup.
After being away from the squad for a month and being knocked out early, Gervinho might be more rested than he was last season. But he'll have to work himself back into the rotation. He'll probably see cameo appearances off the bench for the near future.
Don't expect to see him against Sunderland, however, as Wenger said he'll get five days off.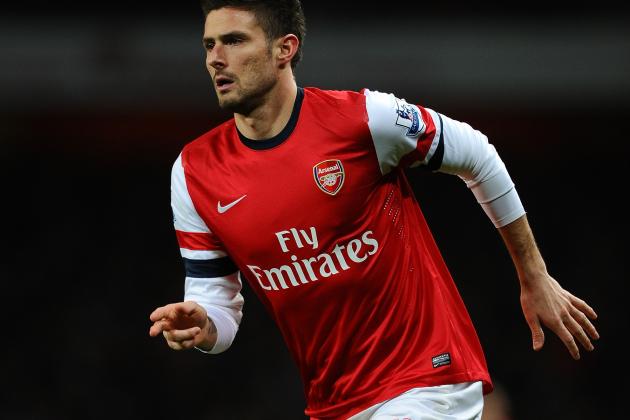 Laurence Griffiths/Getty Images

Olivier Giroud is growing in confidence.
He recently said that he's started his Arsenal career better than how Robin van Persie started his. That's a bold statement.
He's scored 14 goals and racked up 11 assists. You can't complain about that. But with Giroud, you have to ask one thing from him:
Don't get cocky.
Sure, you might have started better than RVP, but you haven't really done anything yet. Don't stop giving it your best effort. Don't lose focus.
Giroud shouldn't take his recent hot streak for granted. He'll need to play with discipline against Sunderland.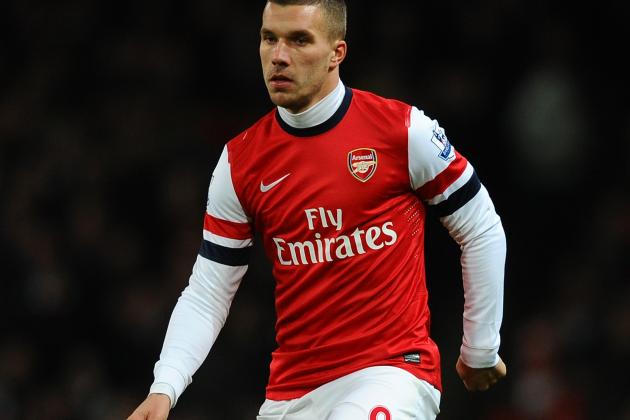 Laurence Griffiths/Getty Images

Lukas Podolski loves to help his teammates.
So much so that he tops the Premier League assists table with nine. Spread the love around, my German friend.
In fact, Arsenal has two other players in the top 12 assist leaders in Theo Walcott and Santi Cazorla. Arsenal is the only club to have three guys that high in assists.
It shows how balanced Arsenal has been this season. Granted, the majority of the Gunners' goals have come from the forward positions, but the most important thing is that the team isn't so reliant on one player like it was last season.
Let's hope the sharing continues against Sunderland.
My prediction: Arsenal snags the 2-1 win with Walcott scoring the winner late in the second half.