Day 13 of Africa Cup of Nations play marks the beginning of the quarterfinals. Ghana, one of the top tournament contenders, will square off with the Cape Verde Islands and host nation South Africa takes on dangerous underdog Mali.
The remaining countries, including the favored Ivory Coast, which will play their quarterfinal match on Sunday, are three victories away from a championship. One country missing from the final eight is Zambia, last year's winner.
Here's a look at the viewing information for Saturday's quarterfinals, followed by match previews and predictions for which countries will punch their tickets to the semifinals.
When: Saturday, Feb. 2 at 10 a.m. and 1:30 p.m. ET
Where: Nelson Mandela Bay Stadium and Moses Mabhida Stadium in South Africa
Watch: EuroSport (Live stream only in U.S.)
Live Stream: ESPN3.com
Ghana vs. Cape Verde Islands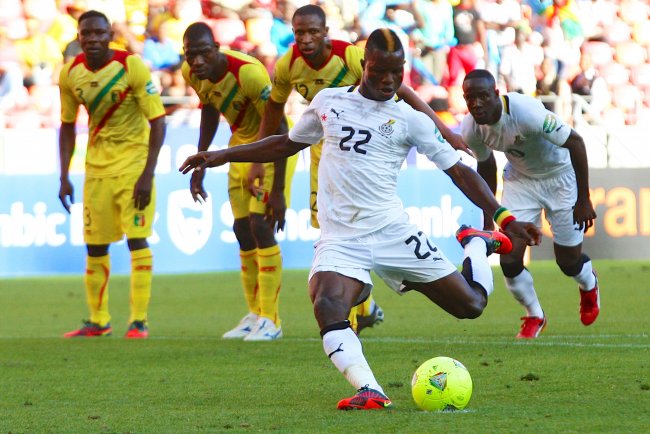 Gallo Images/Getty Images
Ghana must be careful here. It's a match the Black Stars should win handily given their superior talent level and experience in high-pressure games, but Cape Verde exceeded expectations in the first stage and will be confident after a win over Angola in the group finale.
Which country will reach the semis?
The reason Ghana is viewed as one of the top title contenders is their depth. Six different players scored goals during the group stage. Having that type of depth is crucial in an event that's been prone to low-scoring contests.
Cape Verde can't make the same claim. No player on the Blue Sharks' roster has scored more than six goals at the international level. They will need Ryan Mendes or Heldon Ramos to have a spotlight-stealing performance to advance.
Expect Ghana to go on the attack immediately in an attempt to set the tone for the match. It will probably take some time to break down the Cape Verde back line, which was strong in their first three matches, but the Black Stars should eventually pull away.
Prediction: 2-0 Ghana
South Africa vs. Mali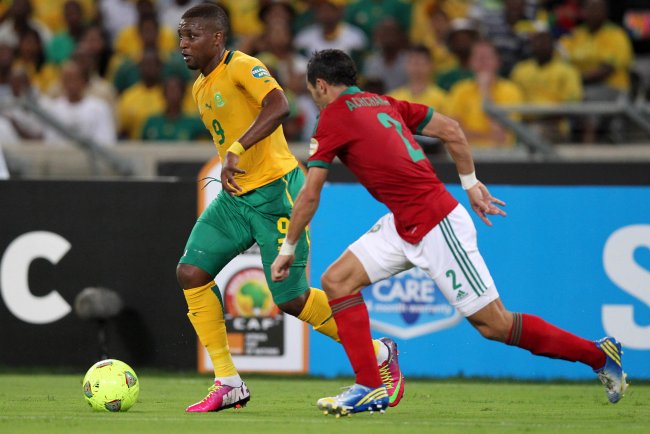 Gallo Images/Getty Images
Playing the tournament on home soil is a two-sided situation for South Africa. The good news is Bafana Bafana know they will receiver plenty of support at every match. On the flip side, that adds a lot of extra pressure to the situation.
Which country will reach the semis?
They have handled it well so far, winning Group A. In order to keep their run alive, however, they need to start getting production from Katlego Mphela and Bernard Parker. The star strikers failed to make an impact during group play.
Seydou Keita provides the star power for Mali, but he's surrounded by a well-rounded squad that will rely on its strong defense to keep the match close throughout. The Eagles allowed just one goal in a match against Ghana, and that was on a penalty.
If football fans are searching for an exciting match to watch this weekend, they shouldn't choose this one. At least not for the first 90 minutes. It's likely to be a slow-paced affair, and there's a good chance extra time will be needed before South Africa finally moves on.
Prediction: 2-1 South Africa (extra time)