Premier League Midseason Report Card: Grading Each Team in England so Far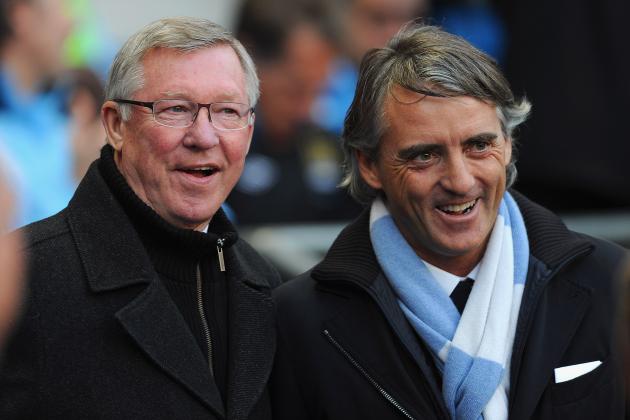 Michael Regan/Getty Images
# 1 and # 2?
Based on the climactic end to last season, many might expect Manchester City and Manchester United to be vying for top grading at this stage of the Premier League season.
But that would be too lazy and predictable. So as it is Christmas, we have decided to take a brief and objective review of each club in relation to our preseason expectations. In addition, there are a number of wild cards that should always be taken into account.
For example, Dave Whelan deserves a knighthood for his services to football with all the love, cash and simple goodwill he has invested in tiny Wigan and football in general. For them to still be in the Premier League is a minor miracle. For Whelan to have kept the talented Roberto Martinez is simply astonishing.
So Wigan deserve lavish praise for the Great Escape last season yet again. That was then; this is now.
So after comparing current league positions and likely prospects with the start of the year projections, here is our relative appraisal for the season so far, club by club, from worst to best.
Begin Slideshow

»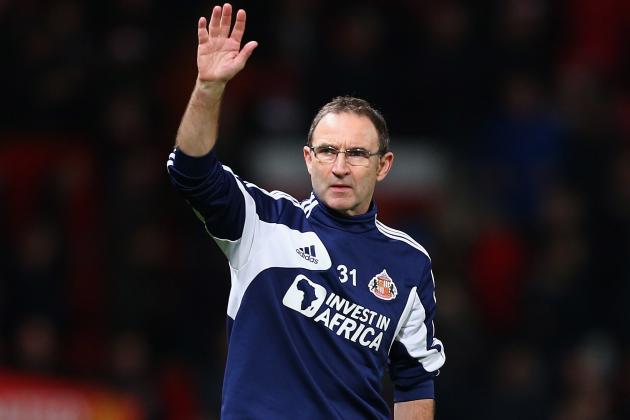 Clive Mason/Getty Images
Martin O'Neill
Martin O'Neill is a proud man who can rightly stand on his record as a football manager. Having learned at the feet of the great master, Brian Clough, he has had great success at, for example, Celtic, but anonymous performance elsewhere.
One of his disciples, Neil Lennon, would surely be a candidate for European Manager of the Year if the vote was taken right now.
But Martin has a fight on his hands for the rest of this season. The Board at Sunderland probably won't sack him, and they will probably survive. The man who was not so long ago touted as a successor to Sir Alex Ferguson could well have walked before then.
Sunderland may have players who are individual fighters, but the spark seems to have gone.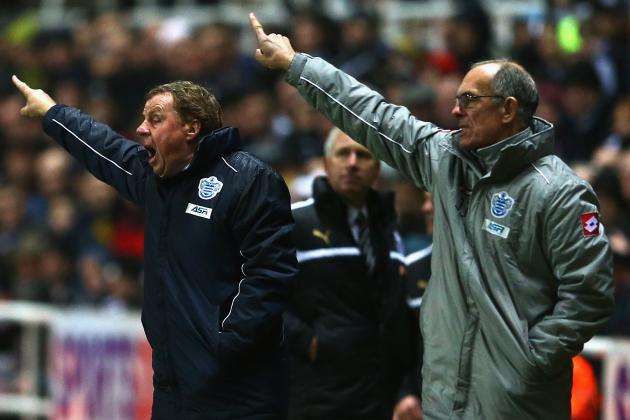 Matthew Lewis/Getty Images
You're Fired and You're Fired and...
QPR's start to the season was the worst ever by any Premier League club. No club has ever survived with this few points at Christmas. That'll make Brian McDermott's festive season!
Has Harry bitten off more than he can chew this time? Or is he already planning for QPR to bounce back from the Championship leaner and meaner next season?
He certainly inherited a can of worms from Mark Hughes, which may well have sounded the death knell for the Welshman's ambitions of ever again managing a top club.
He presided over absolute rubbish despite having one of the biggest squads in the League. Of course, you can blame the players as well.
Adel Taraabt on his own cannot turn this ship around, and he's off to the Africa Cup of Nations for a month. By the time he returns, there may be far fewer faces, but unless Harry can land a few Frank Lampards, he should settle for pragmatism.
Tony Fernandes seems to be a decent bloke, but he's yet another club Chairman with more money than footballing sense.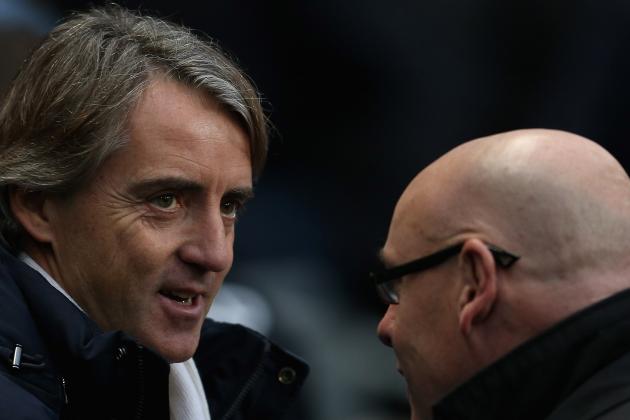 Julian Finney/Getty Images
Brian McDermott Being Anointed
What did we really expect from Reading?
They got promoted playing expansive, exciting, committed football, and that's the way they've carried on.
Who will ever forget the 7-5 comeback by Arsenal from 4-0 down? Why didn't McDermott close the match down from there? Maybe it's just the way he plays.
It was quickly followed by the astonishingly cavalier match against Manchester United. The score was 4-3 at halftime, and the neutrals were purring at the possibility of 10-3.
Reading matches have already produced 57 goals, third only to Fulham with 61 and United with 69. But Reading have conceded 37, and nobody else comes close.
The sense is that they won't make any significant signings in January. So they may go on to be a "yo yo" team between the Premier League and Championship, bringing a smile to our faces every match.
Wasn't this the way football was supposed to be played? Bill Shankly would have approved, but only when winning 4-3.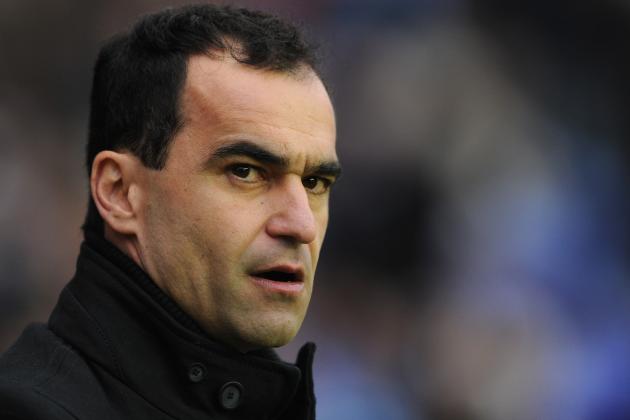 Chris Brunskill/Getty Images
Roberto Martinez
So will Roberto Martinez ever get the credit he deserves or indeed realise his potential? What is his potential? Is he a better manager than Martin O'Neill for example? Or Mark Hughes?
Having made Swansea what they are now and passing the baton via Brendan Rodgers to Michael Laudrup, did Roberto make the right career move?
He has worked miracles at Wigan, epitomised in their deserved win over Manchester United at the end of last season during a run that saw them comfortably avoid relegation.
He has also royally rewarded the loyalty of Dave Whelan with his own. He has the complete freedom to manage that Sir Alex Ferguson enjoys and more than Rafa Benitez even.
He was undoubtedly approached for the Liverpool job, but turned it down because he would have less autonomy.
Whether or not Wigan fall through the trap door, you can be certain that Dave will see him right.
He's just signed Angel Henriquez from Manchester United on loan, and that is the sort of enterprise that might just see him escape the drop once again at Southampton's expense.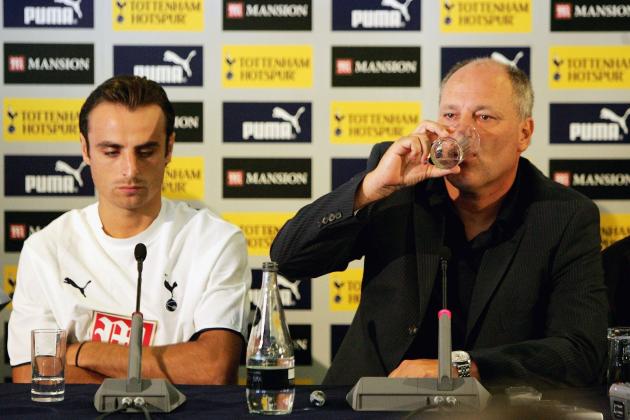 Ben Radford/Getty Images
Berbatov Jol
Martin Jol signed Dimitar Berbatov for Spurs, so when he pulled the same coup for Fulham, people sat up and took notice.
So far, the jury is out. The truth is that Fulham are substantially underperforming this season. Having finished ninth last season, they should be doing better and are in something of a "no man's land," from which they could move forward or sink towards oblivion.
Interestingly, there are just two clubs resisting the move to introduce financial stringency into the Premier League. One, unsurprisingly, is Manchester City; the other is Fulham.
Does that represent Mohammed al Fayed's single-mindedness or an intention to overspend to remain in the top tier?
Either way, Fulham may be in a relegation battle within a couple of years.
Stu Forster/Getty Images
Papiss Cisse
Is this guy the reason for Newcastle's underachievement this season, or is it the crushing injury list?
Whatever the reason, they have massively underperformed against expectations. Although one should look back to the end of last season to see the seeds of decay.
They were looking well set for a Champions League place and then faded. That demise has continued. Have the opposition worked them out? Have some of their players begun to believe all the hype about themselves?
Last year, the Demba Ba/Cisse partnership was on fire. This time, although all the speculation is that Ba will leave maybe as early as January, Cisse has been the disappointment.
Alan Pardew was put on a seven-year contract last year and came close to being manager of the year. This season will stretch his managerial capabilities to the extreme.
Like Everton in recent seasons, the "Toon" will probably surge into the top half as the season goes on, but for now, they are a shadow of their last season selves.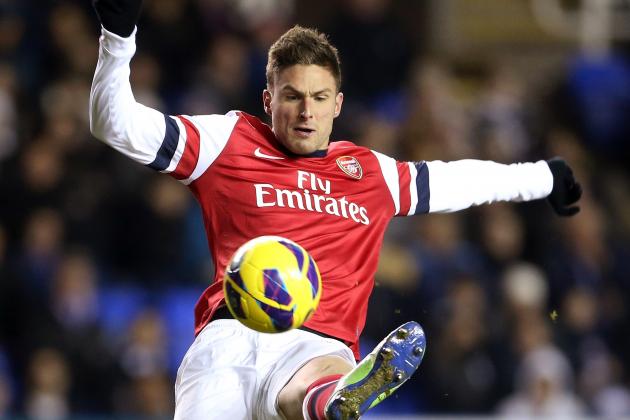 Scott Heavey/Getty Images
Olivier Giroud
Robin van Persie he is not, but he seems to be carrying the yoke quite well. Nevertheless, seven goals in 24 appearances is not going to bridge that gap.
There seems no doubt that Wenger is at one with his board about managing an economically-sound club, but it will be to the eternal frustration of their supporters if they keep losing "marquee names."
Suffice to say that even if Walcott doesn't leave until summer, Arsenal could end up like Liverpool if they miss Champions League qualification.
With Spurs in the ascendancy and David Moyes doing his usual incredible juggling trick with meagre resources, don't rule that out.
And if you want to know why top players might leave Arsenal, just look at Robin van Persie's Cheshire cat grin.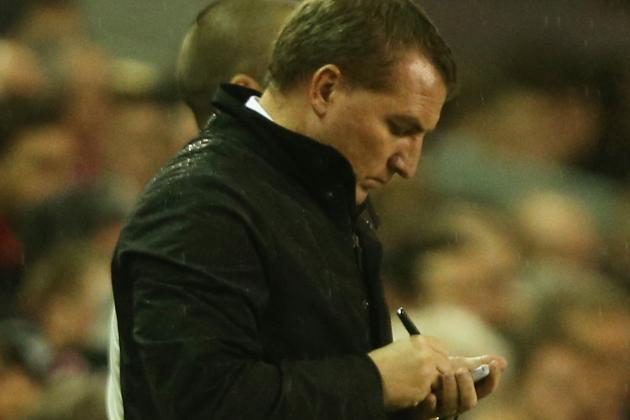 Clive Brunskill/Getty Images
Brendan Rodgers
Does Brendan Rodgers regret opening the doors of Anfield to the film crews? Will we ever know? Is he one of the game's great motivators or a plagiariser of others' tricks?
Whatever the answers, Liverpool have once again massively underperformed their supporters' ambitions. And then, just as their young manager starts to create expectations of a top-four, or even a top-two finish, they come crashing down to Villa at home.
The same Villa who then lost their next away match 8-0.
No doubt Rafa Benitez would be the first to remind them that they have been on the slide ever since he left. At least Rodgers is likely to be given much more than the meagre time his predecessors Dalglish and Hodgson had.
But many will question the depth of the owners' ambitions if Daniel Sturridge is seen as the answer to their problems.
The Reds are, sadly, likely to remain outside the Champions League qualification places for some while yet.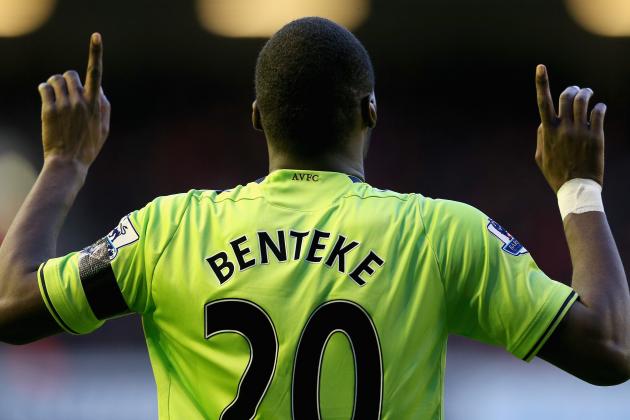 Clive Brunskill/Getty Images
Christian Benteke
Paul Lambert is a brave and bold manager. He has steadfastly refused to recall Darren Bent. Until Sunday, that looked like an inspired decision, as Christian Benteke became one of the most talked of players in the EPL.
Benteke is still a star and Villa's young players have great potential, but it will take all of Lambert's motivational skills to haul them back from another slide towards the bottom three.
Bent has only 11 appearances this season and might well welcome a move to new pastures in January if someone will have him. Harry Redknapp?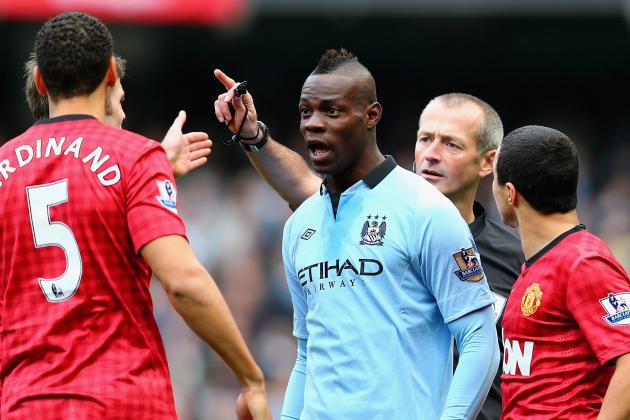 Clive Mason/Getty Images
Mario Balotelli
So far, much of our review has involved underperforming strikers, and City have one of those.
Like Arsenal, City now seem to be running towards balancing the books. If they are to get another world-class striker, they must get shot of their "wild child."
City are once again doing very well, but after their title-winning effort last season, many would quite rightly have expected them to kick on by now.
Instead, they are out of the Champions League yet again at the first stage and with the worst English performance ever.
And it is simply too glib to explain the League position away by the arrival of Robin van Persie. City have the squad and the assembled talents to be at least four points to the good by now rather than the other way round.
Will the owners make the same mistake as Roman Abramovich, sack the manager and risk discontinuity?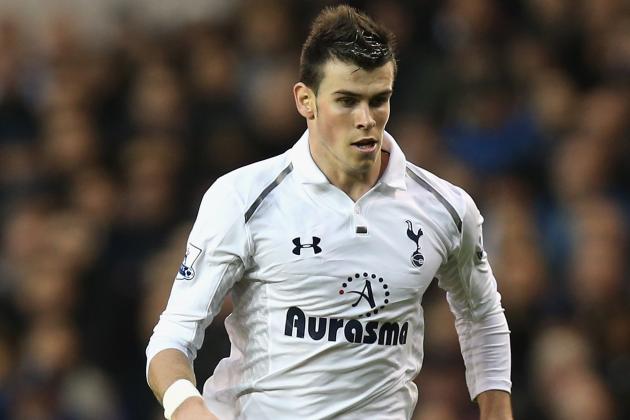 Bryn Lennon/Getty Images
Gareth Bale
Can he be as good as Cristiano Ronaldo? Can Spurs keep him beyond next summer?
They would have ranked higher in this review, but having created early expectations with their win over Manchester United, for example, they have shown themselves unable to hold onto a winning position.
While Villas-Boas seems to be much happier at White Hart Lane than Stamford Bridge, he still doesn't quite convince as a Premier League manager.
If he succeeds in driving Tottenham to a top-four finish, then many skeptics will be convinced.
For the time being, with the squad they have, they are still underperforming.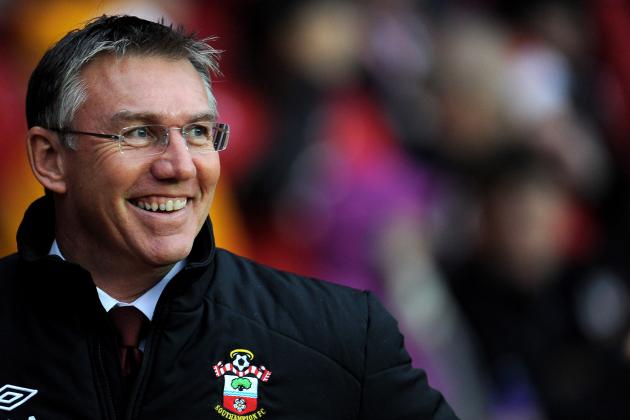 Tom Dulat/Getty Images
Nigel Adkins
There are many who remain to be convinced that Nigel is Premier League manager material. Certainly he still retains the loyalty of his Board and the fans.
So they stand at nine because many people would have had them nailed to the foot of the League by now. Instead,with a mix of Lambert, Lallana and Gaston Ramirez, they continue to defy gravity.
Entertaining to watch, they may very well survive, but only if others fail.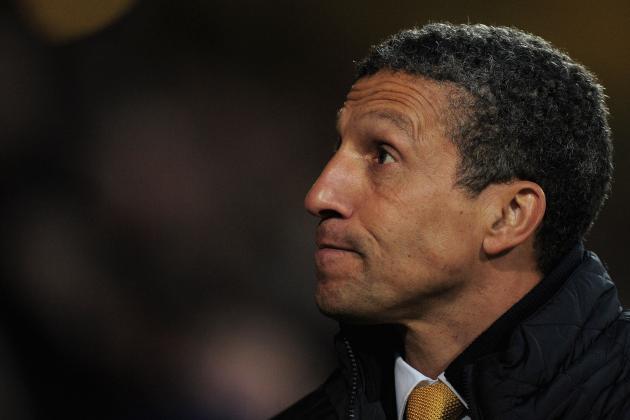 Jamie McDonald/Getty Images
Chris Hughton
Surely Chris Hughton must be one of the best respected managers among his fellow professionals.
Humble, loyal and the consummate professional, he continues to show that you can turn lead into gold.
Having rescued Newcastle from the championship, his reward was to see another relatively unsuccessful former manager take his place.
When Norwich lost their first match 5-0 at Fulham, many would have feared the worst. They had lost their successful former charge to Villa. Could anyone, least of all Hughton, sustain their position in the highest echelon of English football?
Quietly, Hughton has established himself yet again and taken Norwich on a run that saw them take 22 points from 10 matches until their former manager brought them back to earth.
Norwich may slide back again, but will surely survive at the very least. Hughton may, in fact, take them to mid-table respectability, and they will remain a difficult team to beat.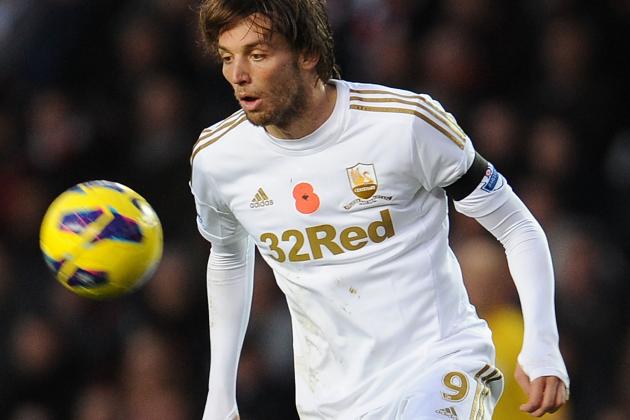 Tom Dulat/Getty Images
Michu
A question that must perpetually perplex supporters of clubs like Liverpool and Arsenal must be "how can clubs like Swansea, with lesser resources than us, turn up a bargain like Michu?"
It is a valid challenge. While it is acknowledged that clubs like Manchester United, City and Chelsea will always have to pay up for players, surely they wouldn't have had to pay much more than £2 million for the Spaniard who now stands on the verge of a call-up to the national squad?
So can a massive scouting network be counter-productive? What makes a team like Liverpool reject a talent like Tom Ince in favour of £19 million Jordan Henderson, only to then try and buy him back for £4 million or more?
Although Swansea have the advantage of being a better magnet for Welsh talent, a succession of managers has found a way of playing that is attractive to watch and difficult to beat.
In their draw with United, much of the comment was on the Manchester team being unable to play at their best. Maybe more credit should have been given to Swansea's organisation and determination.
Michael Laudrup has won the loyalty of his charges. Can the Swans now emulate Stoke and become a well-established Premier League team?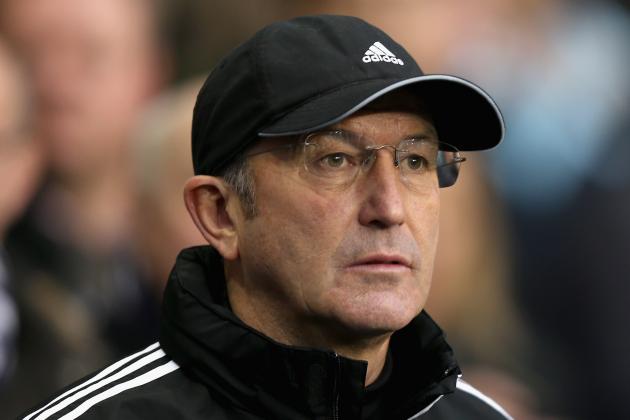 Bryn Lennon/Getty Images
Tony Pulis
Long ago, Manchester City beat Gillingham in the third-tier playoff final. Gillingham went on to be promoted the following year.
Their manager was one Tony Pulis, who, to this day, wears the same trademark baseball cap. He is an honest artisan as a football manager and deserves to be taken seriously.
If it is true that Stoke played pragmatic football until they were an established entity in the EPL, it is no longer the case that they are a "blood and thunder" team.
While their physicality should not be underestimated, they are now a footballing side as well. While Rodgers, Redknapp and O'Neill struggle with greater resources, Pulis produces year in year out.
If they continue to outperform, then Pulis will surely be a candidate for Manager of the Year.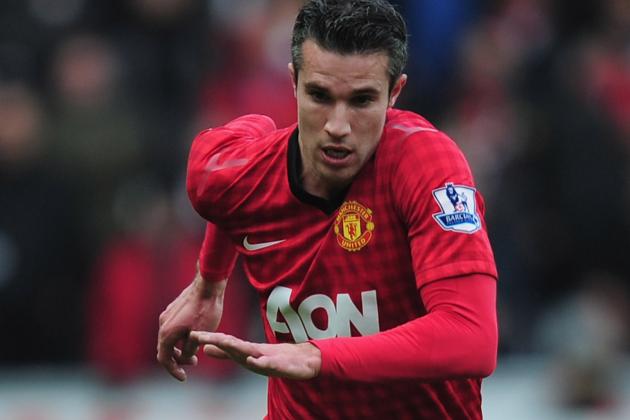 Jamie McDonald/Getty Images
Robin Van Persie
Can one man make or break a team? On this season's evidence, it seems possible.
While Arsenal struggle, compared to their past, United seem to have found the missing piece of the jigsaw. If they can keep the squad fit for the rest of the season, their charge to the title will be difficult to resist.
For the moment, therefore, they are performing as well as anyone could have expected, but relative to last season and objective expectations, others are doing even better.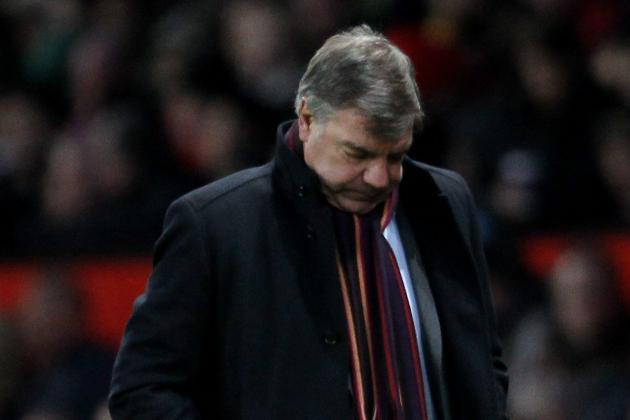 Alex Livesey/Getty Images
Sam Allardyce
When Sam Allardyce was sacked by the Venkys at Blackburn, people suspected they knew little about football. Now, they are convinced the Indian entrepreneurs know nothing.
Allardyce seemed, and still seems, perfect for Blackburn but then of course, when he was appointed to West Ham, the East London fans didn't want him.
Like Manchester United, West Ham have a tradition of playing "the beautiful game." However David Gold and Karen Brady knew what they were doing.
There are certain managers, like Ian Holloway, Neil Warnock and latterly Lenny Lawrence, who know how to get and keep teams up.
And so it proved. While it was no means certain until the very end of the season, Allardyce brought his charges through the playoffs and back to the promised land. Now, he has them in mid-table, beating teams like Chelsea and the fans are loving it.
While the Hammers are unlikely to finish much higher than they are now, they are already massive overachievers.
And that's down to Sam.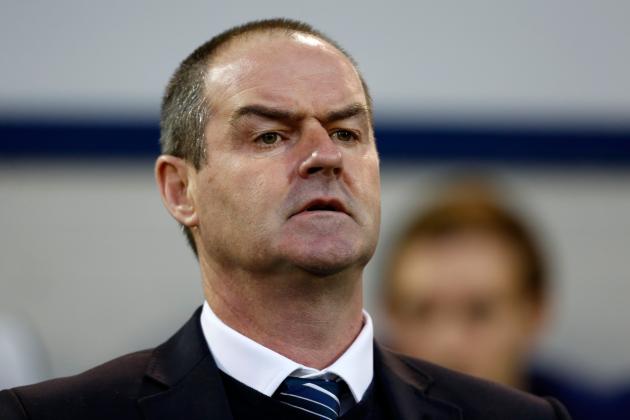 Paul Thomas/Getty Images
Steve Clarke
Always the bridesmaid, never the bride...
There are some coaches who were destined never to be managers. Until they were.
It's a bit like Michu's story. Sometimes, it takes a man with an eye for talent to see what is staring him in the face. And that is what the Chairmen of Norwich, West Brom and Wigan have done.
Swansea were unfashionable, but Dave Whelan recognised the talent of Roberto Martinez to take little-known players and fashion them into a team.
Chris Hughton was a coach at Spurs and a manager by default at Newcastle, but has worked wonders there and at Norwich.
Assistant to Jose Mourinho at Chelsea, Gianfranco Zola at West Ham and Kenny Dalglish at Liverpool, Steve Clarke was finally given his head at West Brom. And a mighty fine job he is doing.
While it may be that the gloss has worn off, he has defied the predictions for his team to be in a dog-fight near the bottom of the table, though that may yet happen.
For the time being they remain a team to be respected, as Sir Alex will surely do this Christmas season.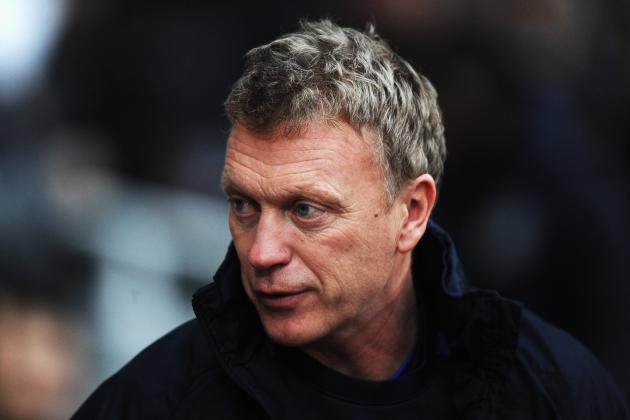 Steve Bardens/Getty Images
David Moyes
It is no wonder that Moyes is on the bookies' list to succeed Sir Alex Ferguson. Like his fellow countryman, he seems to possess the ability to make the whole greater than the sum of the parts.
With one of the tightest squads in the upper half of the Premier League, Moyes gets performances out of his charges week after week, as evidenced by their comeback against Tottenham.
He finds good players as well, like Fellaini, Baines, Jelavic and Pienaar and then gets the very best out of them.
As a result, Everton must be taken seriously as contenders to return to the Champions League.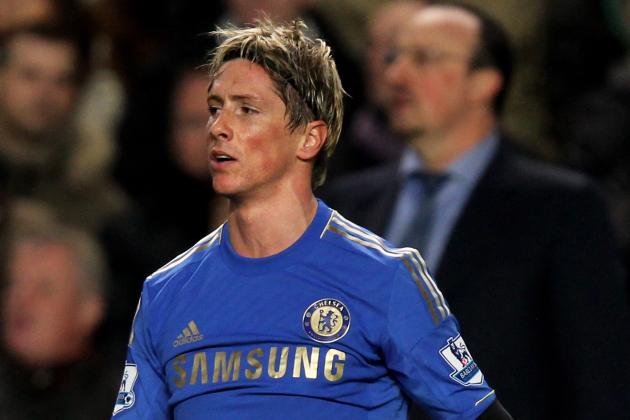 Clive Rose/Getty Images
Torres and Benitez
Now this may come as a surprise to some, but on a number of counts, Chelsea look like they could confound their critics and become title contenders, let alone qualify for the Champions League by right.
It seems perfectly possible that if Chelsea had failed in that competition last year, Roman Abramovich would have pulled the plug.
Instead, the stunning win seems to have rekindled his fires of enthusiasm. He has once again embarked on the master project of reinventing the Blues as a younger, more attacking and exciting Barcelona-type team.
He has shown no mercy with his managers and is in the middle of retiring his older players. But he has bought well, and the biggest surprise is that the ultimate pragmatist, Benitez, supposedly a stop-gap manager, has got them playing at their very best.
They were simply irresistible against Villa, and their supporters (who apparently didn't want Benitez) must now be wondering if the Spaniard would have got them through the Champions League Group stage.
If they now make a serious signing like Falcao this January they would surely once again be a threat to the top two. They start from a long way back, but still have to play them both again.
Whatever else, the team that a mere nine months ago, seemed to be sliding into mid-table now stands third with a game in hand.