The 10 Best-Paid Managers in the World: Are They Worth It?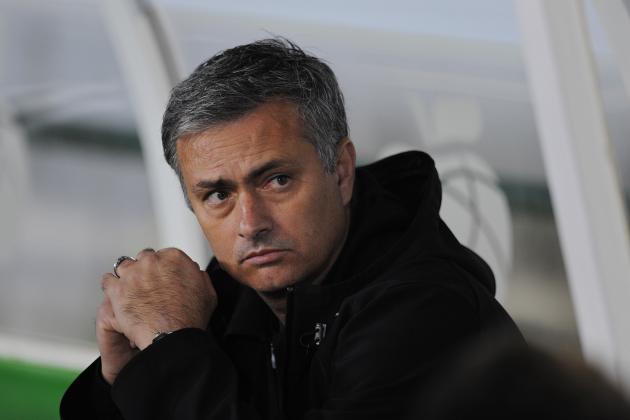 Brazilian sports business consultants Pluri Consultoria have this week published a list of the world's best-paid managers by annual salary.

From the list, we have learned that Jose Mourinho earns more than twice the wages of his Barcelona counterpart, Tito Vilanova, even though the Catalonian is leaving Los Blancos in the dust in La Liga this season.

So, are the world's best-remunerated managers justifying their bank balances? Take a look at the top 10 to find out...
Begin Slideshow

»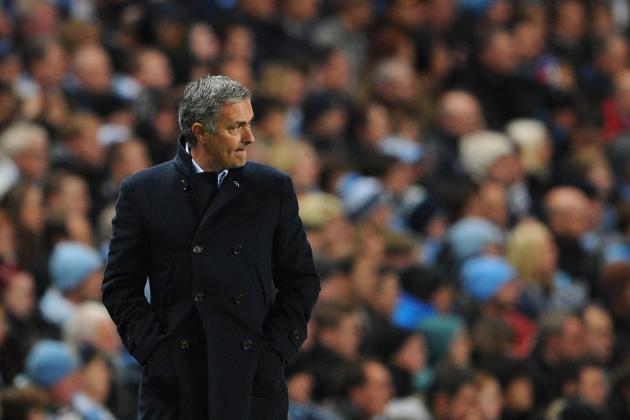 The Real Madrid manager certainly earned his keep in 2011-12 by winning La Liga with a record-breaking number of points and plenty of style.

However, things aren't going so well for The Special One in the current campaign, with Los Blancos 11 points behind leaders Barcelona. Given Atletico Madrid's current form, that margin could easily be extended to 14 points by Sunday.

Such a margin is usually cause for Madrid president Florentino Perez to ask his manager to clear out his desk. If Mou fails to bring a European Cup to the Bernabeu, he will surely get his marching orders.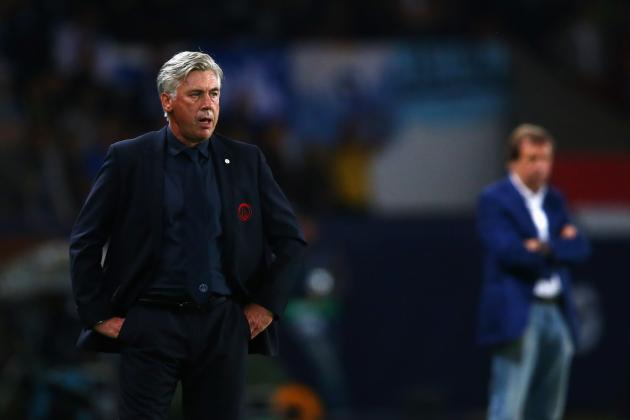 The Italian's multi-million Euro salary is a mere drop in the ocean for PSG's Qatari owners, but so far it has been money for nothing.

Ancelotti took charge of the French side when they were top of the league in December 2011. He steered them away from the title and, despite spending like a man with no hands, has yet to bring any silverware to the Parisians.

However, the former Chelsea boss could start to turn things around this season. PSG may have been eliminated from the Coupe de la Ligue this week, but they are just two points off the pace in the league and through to the last 16 of the Champions League and scoring for fun.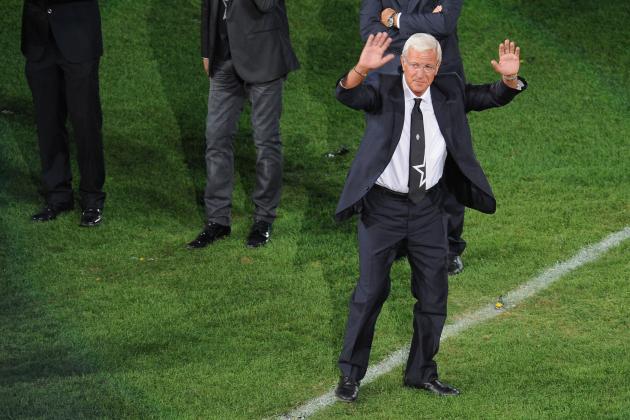 A manager with a World Cup and five Serie A titles under his belt is bound to command a premium salary.

When Marcelo Lippi joined Chinese Super League champions Guangzhou Evergrande in May 2012, his two-and-a-half year contract was said to be worth up to €30 million.

So far, Lippi has fulfilled expectations, guiding Guangzhou to their second consecutive league title in October and winning the club's first ever Chinese FA Cup trophy in November.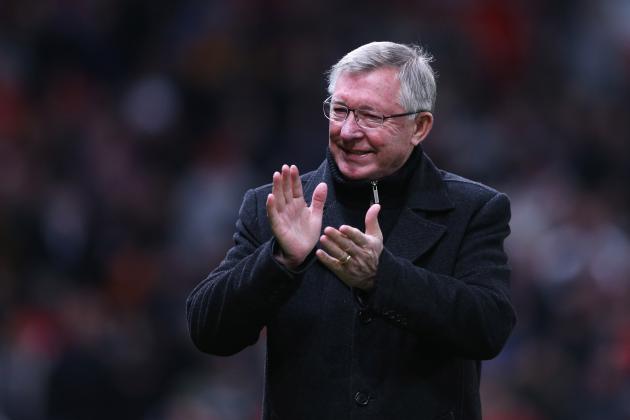 Sir Alex Ferguson has been in the same job at one of the world's most successful sides since 1986, which makes his €9.4 million salary seem relatively modest.

Manchester United were second bottom in the league when the Scotsman first took the helm, and he has thus far delivered 12 league titles, two European Cups, five FA Cups and four League Cups.

This season, Sir Alex remains on course for league title number 13 and has reached the knockout stages of the Champions League.

Someone give this man a raise!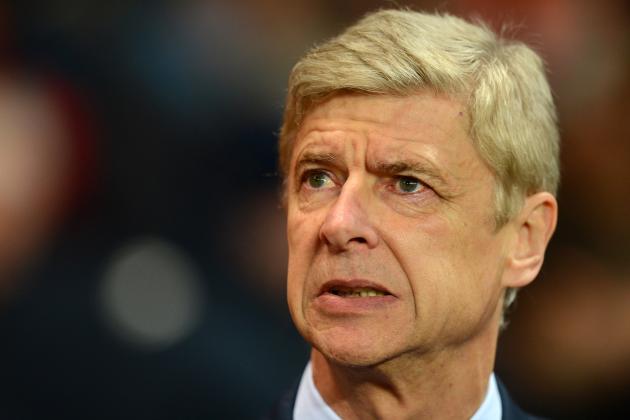 With his shrewd spending, innovative training techniques and experimental dietary regimes, the Professor might be the brainiest manager in the game—and he has a salary to match.

Wenger has delivered Arsenal three league titles, four FA Cups and 15 consecutive seasons of Champions League football since taking over in 1996.

From a financial perspective, his propensity to buy low and sell high (recent departure Robin van Persie cost £2.75 million and was sold for £24 million) more than justifies his pay packet.

Yet his willingness to sell Arsenal's best players is perceived as a major flaw by fans, and with the Gunners currently languishing in seventh place, Monsieur Wenger's days could be numbered.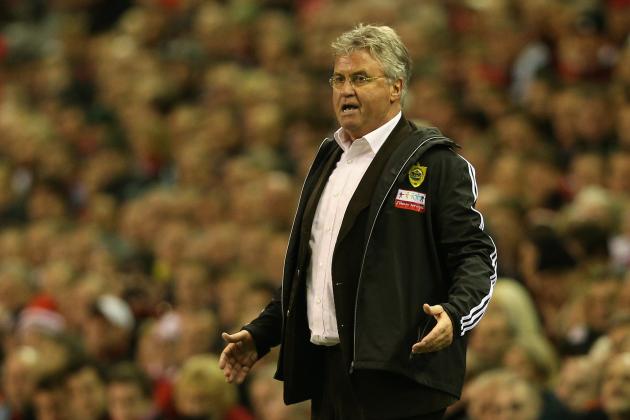 The Dutchman has enjoyed a long managerial career at club and international level—and has even been bestowed with the ultimate honour of his own brand of pizza in South Korea.

After helping Turkey not qualify for Euro 2012 (despite a contentiously high salary), Hiddink joined Russian side Anzhi Makhachkala in February 2012.

With Anzhi currently in second place in the Russian Premier League behind CSKA Moscow, the former Netherlands coach announced this week that his generous salary will be the last he ever draws, as he will be retiring at the end of this season.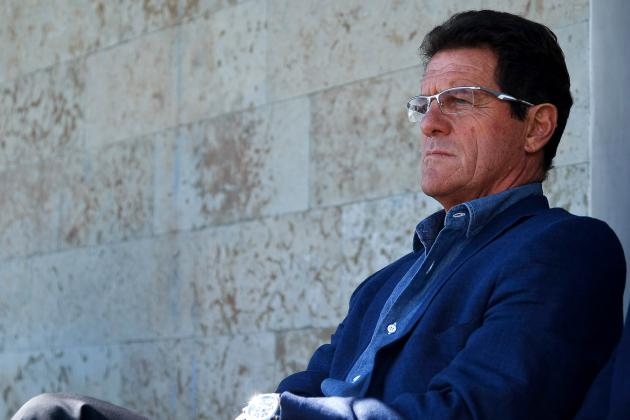 With five Serie A titles, a Champions League and two La Ligas on his resume, it's no surprise that Fabio Capello is commanding the highest international managerial salary in the world during his current tenure as Russia coach.

His salary is a slight increase on the £6 million he earned as England manager, where his contributions were generally regarded as disappointing.

However, since taking over in Russia in July, Capello's side are undefeated with five wins in seven games. They are now cruising at the top of their group in World Cup qualifying, which is all the Russian Football Union could expect from their investment.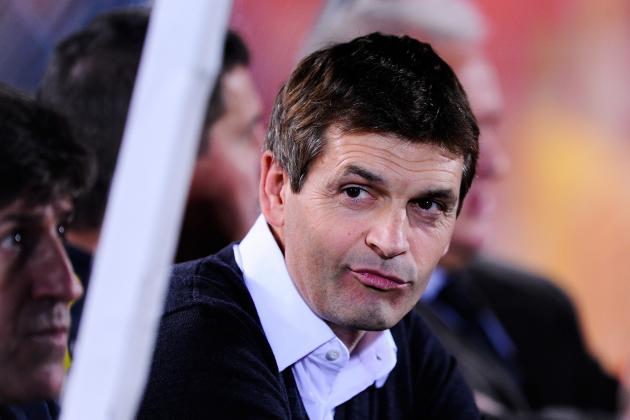 Taking over from Barcelona's most successful manager of all time, Pep Guardiola, is no easy feat. However, Tito Vilanova is justifying his millions in his first top-flight coaching role.

Guardiola's former assistant currently has a win rate of 86 percent across all competitions, eclipsing the 72 percent success rate achieved by his predecessor.

As Jose Mourinho is acutely aware, Barca are 11 points clear of Real Madrid in the league and through to the knockout stage of the Champions League.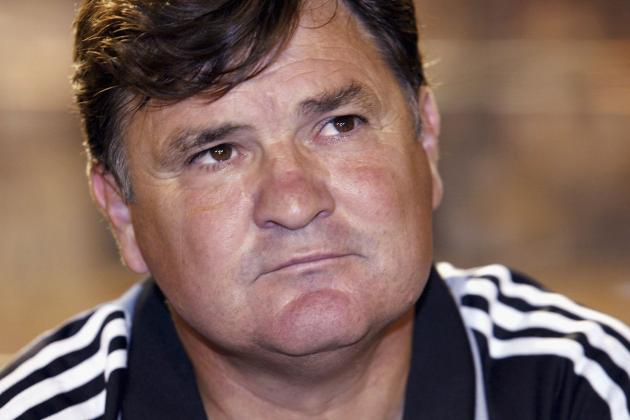 In August 2011, in a bid to catch up with Japan and South Korea, the Chinese FA searched Germany, the Netherlands and Spain for an experienced manager, and came up with José Camacho.

The former Spain and Real Madrid coach was charged with the responsibility of helping China to qualify for the 2014 World Cup. Despite his generous salary, Camacho failed in this task and is now preparing for next year's Asian Cup preliminaries.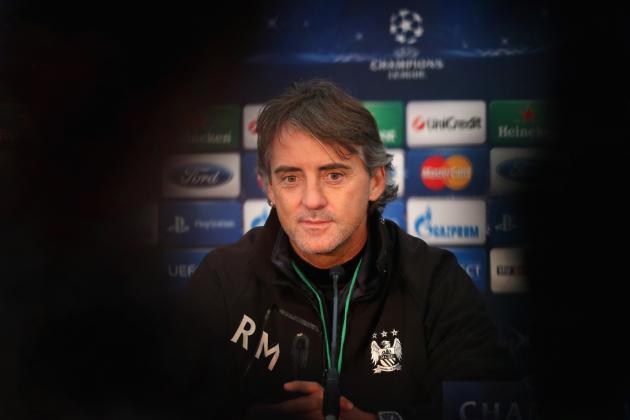 The fiery Italian will relieve Manchester City's oil-rich owners of nearly six million Euros this year for the privilege of defending the Premier League title he won last season.

The former Internazionale and Lazio gaffer—who may be spending some of his wages on David Platt masks—is currently at the helm of one of Europe's few undefeated teams, with this season's Premier League title challenge looking like a two-horse race between City and rivals Manchester United.

Mancini has achieved a 59 percent win rate at Eastlands, some 13 percent better than predecessor Mark Hughes.