5 Bold Predictions for David Beckham's MLS Cup Swan Song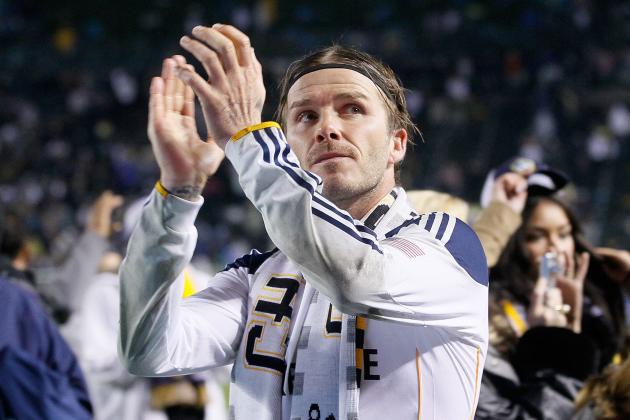 On Saturday afternoon, David Beckham and the Los Angeles Galaxy will take on the Houston Dynamo in the 2012 MLS Cup final in what will be Beckham's last game in Major League Soccer.
Beckham's arrival in Major League in 2007 was a watershed moment in the league's history.
Now, six years later, Beckham is leaving the league much larger and much more popular than when he arrived.
Here are five bold predictions for Beckham's MLS swan song.
Begin Slideshow

»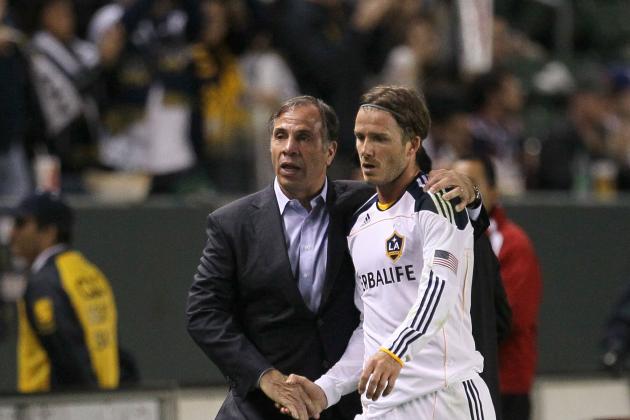 With Manchester United in 2003 and Real Madrid in 2007, David Beckham was able to leave both clubs with a league championship in hand.
In 2011, in the final year of his first contract with the LA Galaxy, Beckham and his teammates defeated the Houston Dynamo 1-0 in what would have been a fitting end to Beckham's MLS career.
However, in the offseason, Beckham re-signed with the Galaxy.
Now, a year later, Beckham has announced he will be leaving the Galaxy after this year's final whether the Galaxy win or not.
Should they win, the Dynamo will be the first team that has denied Beckham a championship in his final year with any club.
Boosted by an outstanding playoff run, full of confidence and wanting revenge for last year's final, the Dynamo will be tough to beat.
Although the Galaxy do have the home-field advantage and an impressive playoff run of their own, Dynamo coach Dominic Kinnear has been excellent in setting up Houston for success.
The Dynamo's style isn't pretty, but it is effective.
With a red-hot Will Bruin up top, an underappreciated Brad Davis, Corey Ashe, Boniek Garcia and Kofi Sarkodie bombing up and down the flanks, Adam Moffat and Ricardo Clark holding down the middle and Andre Hainault, Bobby Boswell and Tally Hall holding down the back, the Dynamo have a serious chance to ruin Beckham's MLS finale.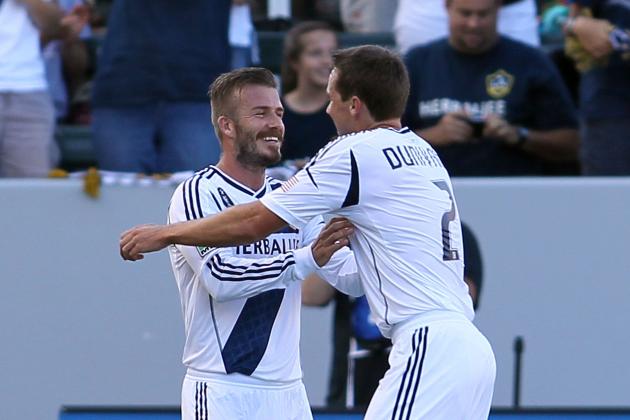 When David Beckham first arrived in America, many of those drawn to MLS by his inclusion (casual soccer fans at best), not knowing that Beckham was known more for his passing than his goal-scoring ability, wrongly expected a barrage of goals.
In over 120 appearances for the Galaxy in his MLS career, Beckham has only scored 19 goals.
None of this is surprising to true soccer fans, who realize that Beckham's true value to the Galaxy is in his ability to spread possession around the field through his long-range passing ability as a deep-lying playmaker.
However, Beckham has seen his best goal-scoring form in 2012 with seven goals this season in league play.
A goal on Saturday, especially if it came on a set piece, would be a fitting end to his MLS career.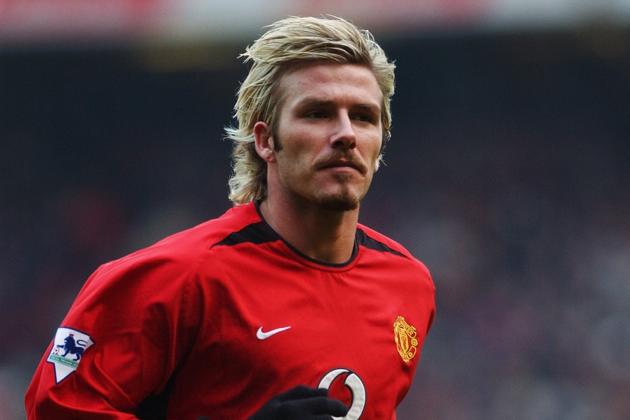 At 37 years of age, David Beckham is still performing at a very impressive level.
Much like his former teammates Ryan Giggs and Paul Scholes, Beckham has been able to continue playing at a high level because his game is based more on his tactical smarts than his physical prowess.
Never the most athletic player, Beckham continues to be effective particularly because of his ability to drop inch-perfect passes to teammates even when they are 60 yards away.
Last week, West Ham manager Sam Allardyce stated his desire to bring Beckham back to England.
While it can certainly be questioned whether or not Beckham could still get it done in the best league in the world, an offer to go back to London for five months and back into the EPL could be too tough to resist.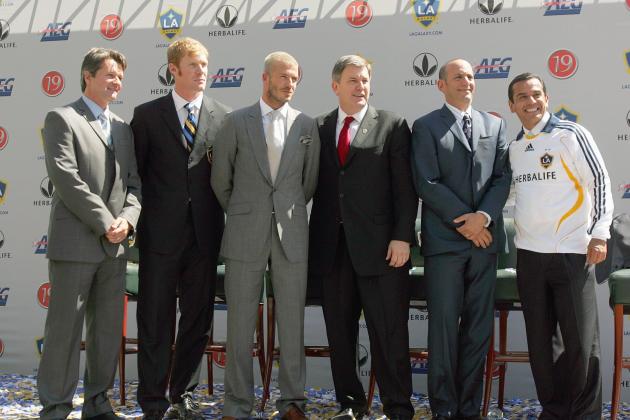 The wild speculation that has accompanied Beckham's announcement to leave the Galaxy has resulted in a bevy of theories about his next move.
One of the more prominent rumors is that Beckham will end up owning an MLS club and the most prominently rumored club is the possible expansion club, the New York Cosmos.
Even though Beckham does have an agreement with the league to become an owner of an MLS franchise and even though the Cosmos are attempting to become an MLS franchise, Beckham will not be an owner of the Cosmos.
In fact, according to MLS Commissioner Don Garber, Beckham's agreement with MLS specifically prohibits Beckham from owning an MLS franchise based in New York.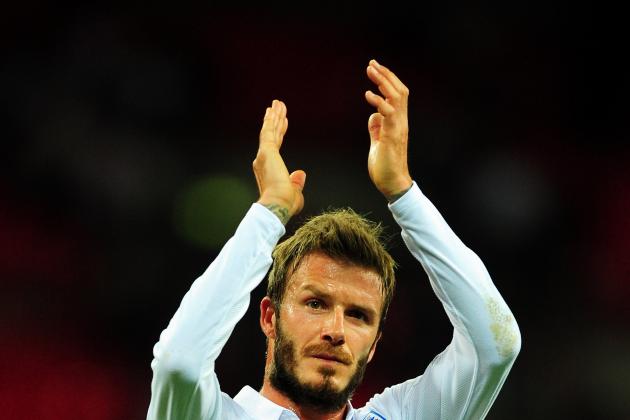 In the run-up to the 2010 World Cup, David Beckham was still being used by England on a regular basis.
However, after injuring his Achilles tendon in early 2010 while on loan from the Galaxy to AC Milan, Beckham was ruled out from playing and instead joined the team for the World Cup as part of the staff.
After the World Cup, Fabio Capello, who managed Beckham not only with England but also at Real Madrid, said publicly that Beckham would no longer be called up, but that he would offer Beckham a final game at Wembley to say goodbye.
Beckham, at the time, said that he had no intention of retiring from international football and did not take Capello's offer.
Two years later, Beckham has not been called up since and, at 37, must realize his international career is over.
Beckham remains a hugely popular figure and will find it hard to turn down an offer to pull on the England shirt one last time, should it be offered for England's friendly on February 6 at Wembley against Brazil.
Follow me on Twitter @AmerTouchline