Swansea vs. Liverpool: How Brendan Rodgers Can Beat His Old Team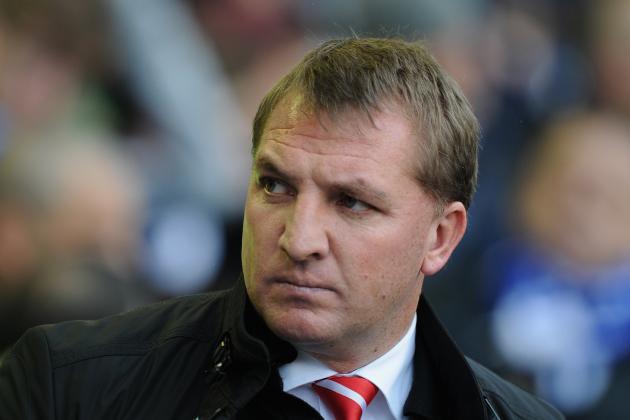 Chris Brunskill/Getty Images

Yes, you heard it right!
Roberto Di Matteo indeed got the sack order from Chelsea Football Club this morning following a 3-0 defeat at the hands of Juventus in Turin last night.
Roman Abramovich caught the itchy trigger finger disease and yet another soul is lost in the process.
While the world of football continues to scratch its head to find and analyse whether Roman is clearly nuts to sack a man who had won him the Champions League not long ago, let us get our focus back on track with the issue at hand.
Which is, how exactly is it that Brendan Rodgers plans to usurp his former side when he leads the charges at Liverpool Football Club to his old hunting ground, the Liberty stadium.
As Liverpool prepares to host Young Boys Bern in a Europa League group fixture clash at Anfield, Rodgers—with another eye on the away trip to Swansea this Sunday—will be thinking of ways to beat a team that has, in the past three meetings in all competitions, beaten the Merseysiders twice while drawing once.
Update: Rafa Benitez takes over as interim manager of Chelsea Football Club until end of season.
Begin Slideshow

»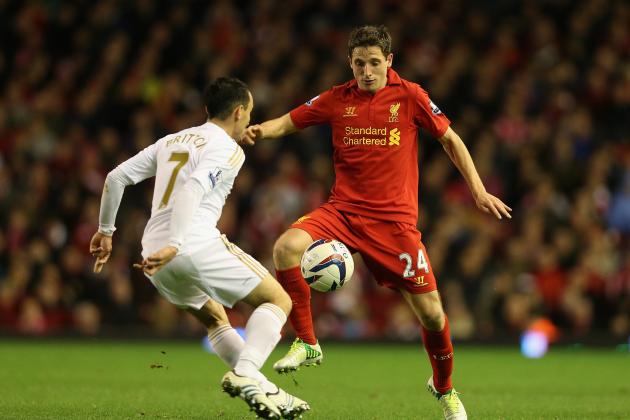 Clive Brunskill/Getty Images

During the summer, Liverpool made a huge investment, at the behest of Rodgers, by investing £15 million in order to bring in Joe Allen from Swansea City.
The Swans made smart use of the fresh flow of capital to go out and purchase quality talents like Michu, Chico Flores, Ki Sung-Yueng and Pablo Hernandez to consolidate their impressive showing from last time out.
Michu, especially, has been in a goal scoring form, knocking in seven goals in 12 appearances so far in the Premier League. The Spaniard's performance has kept Danny Graham out of the side.
Liverpool has Luis Suarez to thank for the No. 11 position that they have managed to climb up to. Take out the Uruguayan's efforts on goal, and Liverpool would have had Southampton and QPR for company in the Premier League table.
So, as things stand, Liverpool and Swansea, who are pretty much even Stevens with regards to their footballing philosophy, will battle it out on Sunday afternoon in a match that promises to test the wits of both managers involved.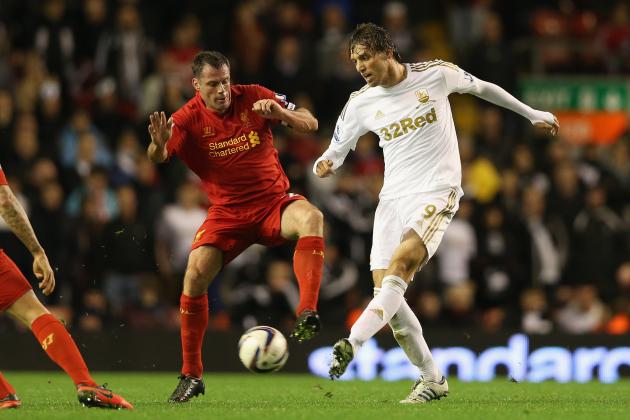 Clive Brunskill/Getty Images

Liverpool and Swansea City are almost identical with regards to the types of players who occupy various positions in the line-up.
If Luis Suarez is the lone man up front leading the line for Liverpool, Michu dons that cap for Swansea.
Raheem Sterling is Liverpool's answer to Swansea's Nathan Dyer, while Rodgers had Jose Enrique take up a more attacking position on the left wing in Liverpool's victory over Wigan, similar to Wayne Routledge and Pablo Hernandez for Swansea.
Ashley Williams, when he is not writing a book that slanders Luis Suarez categorically, is a similar player to Liverpool's Daniel Agger, although the latter is more ball-playing.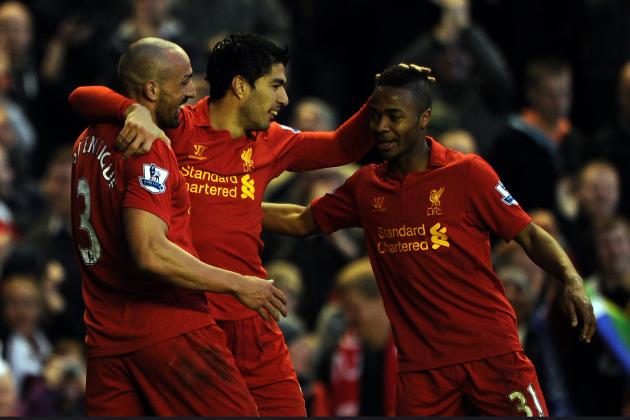 Chris Brunskill/Getty Images

Clearly, Rodgers can't beat them with the routine possession game.
Not that Liverpool should go back to the Rafa Benitez days, when a few passes used to end up with an effort on goal, Rodgers would be better off advising his players to try the clever possession game instead of the routine.
Too many times, when coming under pressure from opposition players, Liverpool studs seem to lose track of the whole point of possession play. Which, to begin with, is to have possession of the ball inside the opponent half and not ceding it, thus pushing the opposition onto a lever of disadvantage.
But this clever ploy may well backfire if Liverpool don't consider the opponent's abilities at doing exactly the same. Perhaps, sitting back, to wait for the best counter-attacking moment would yield a better result for Liverpool.
Celtic's 2-1 result against Barcelona in their home turf is a good example. What Celtic achieved was lowering shot accuracy by organising themselves well at the back. This allowed them to score a victory despite only having 16 percent of total possession to show for.
Granted, Liverpool's Sunday opponents aren't as dominant as Barcelona is, but Michu's poaching threat still remains.
This also doesn't mean that Liverpool should take up Stoke's approach by sitting back and waiting patiently for the opponent to build and develop only to break them down on set-pieces.
What Liverpool ought to be doing is to make maximum use of the possession that they can afford during the course of the game. And that involves, creating absolute "quality" attacks.
It serves better to have ten shots in a match with nine of them directed towards the target rather than taking shots at goal at all opportune circumstances.
To sweeten the deal, Liverpool, and most importantly Luis Suarez, would heave a sigh of relief knowing that last year's Great Wall of Swansea in front of the post, Michel Vorm, is currently out injured thus increasing the possibilities of a Suarez shot finding its way back into the net.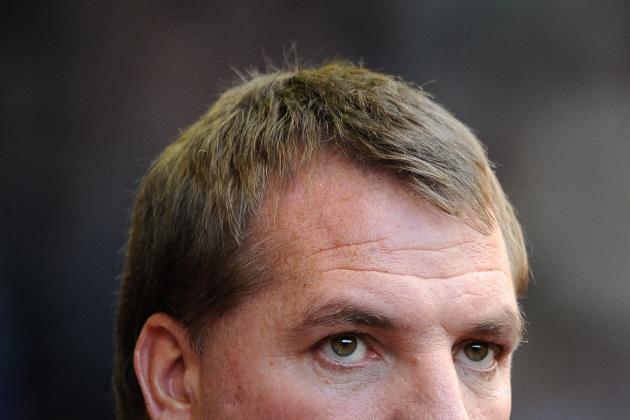 Chris Brunskill/Getty Images

Improve shot accuracy for self, and lower it for the opponent.
This policy should guarantee Liverpool at least a point, if not all three.
Rodgers mustn't return empty-handed at least for the sake of keeping the top four hopes afloat.