World Football: Predicting the Top 10 Breakout Stars in 2013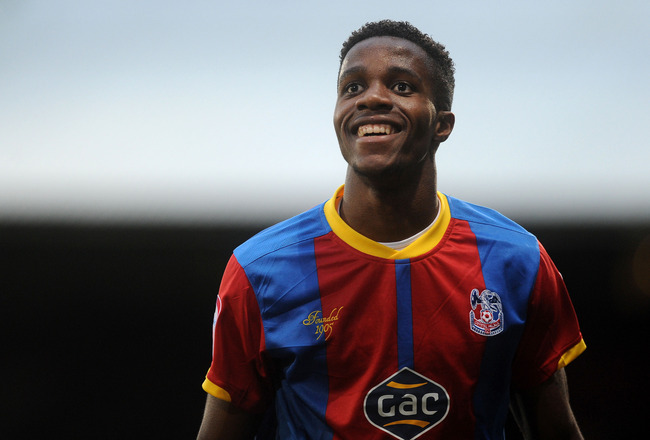 Charlie Crowhurst/Getty Images
2012 saw the true emergence and elevation to superstar level for several young players in world football.
Stephan El Shaarawy, Isco and Christian Eriksen can be counted among the names who have made a big impact over the past few months, but who could do the same next year?
This article will look at 10 prodigies who are set to take the game by storm in 2013, ranked in order of just how bright their respective future looks.
As always, this list is intended to spark debate rather than end it.
10. Kurt Zouma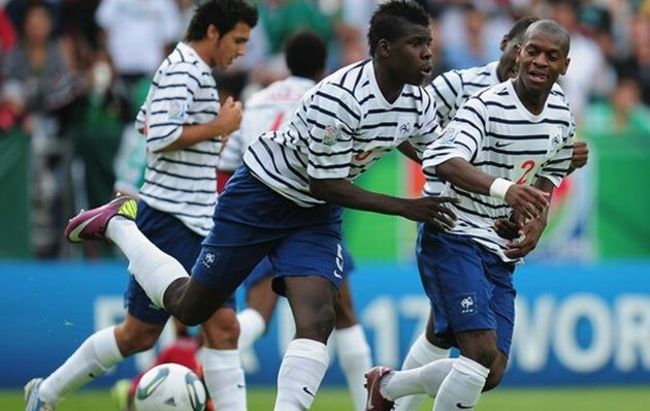 Image courtesy of frenchfootballweekly.com

Club: Saint-Etienne
Age: 18
Position: Centre-Back
French defender Kurt Zouma was fast tracked through the Saint-Etienne youth setup once he arrived at the club as a 15-year-old—such was his natural ability and physical dominance over those in his age group.
Having just turned 18, Zouma is now an established regular in the Ligue 1 side's starting XI, and he's likely to follow in the footsteps of Raphael Varane in earning a move to one of Europe's finest in the near future.
If his career even half lives up to his potential, his is an apt name that we'll be talking about for a long time to come.
9. Koke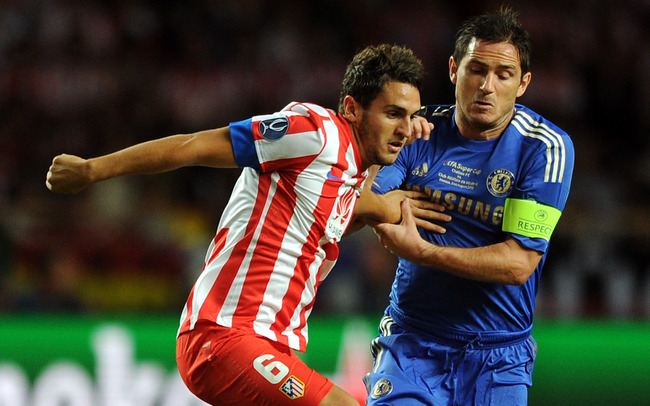 Chris Brunskill/Getty Images
Club: Atletico Madrid
Age: 20
Position: Central Midfield
Spanish midfielder Koke has been on a run of golden form in La Liga recently as his club, Atletico Madrid, continues to mix it with Barcelona and Real Madrid at the summit of the table.
This is a player whose name has long been on the lips of Spanish scouts—he was first signed to Atletico as a schoolboy and has represented his country at every youth level since turning professional in 2008.
Unlike Zouma, the creative midfielder Koke has the potential to develop into a bona fide superstar whilst at his current club.
8. Viktor Fischer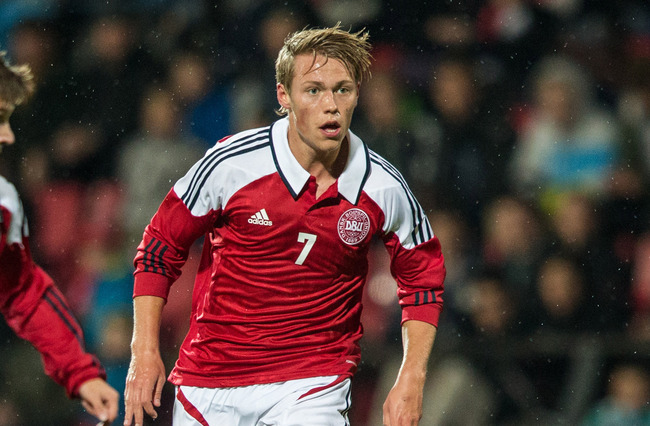 EuroFootball/Getty Images
Club: Ajax
Age: 18
Position: Left Forward
Ajax's youth system has long been regarded as one of the best of its kind in football.
Viktor Fischer is the next young prodigy to emerge from the vaunted setup, having made his debut for the first team earlier this year.
He recently played his Champions League game in an away tie at Manchester City—thrown into the deep end by a manager clearly confident in his abilities.

7. Suso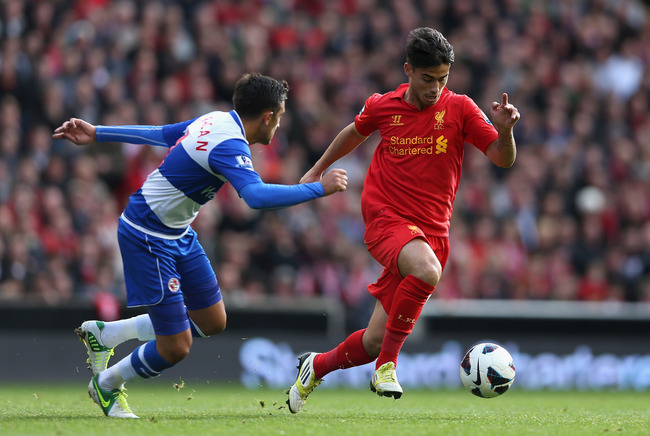 Clive Brunskill/Getty Images
Club: Liverpool
Age: 19
Position: Attacking Midfield
Liverpool's attacking midfielder Suso may still be raw, but considering manager Brendan Rodgers' faith in youth, his development is certain to be hastened in the near future.
2013 could be a huge year for the Spanish starlet as the Reds seek to rebuild under Rodgers.
Suso's technically adept style of football suits the club's system to a tee, as does his vision and passing abilities.
6. Granit Xhaka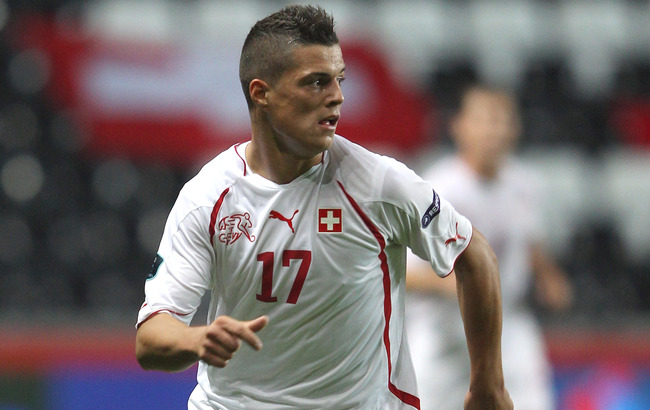 Michael Steele/Getty Images
Club: Borussia Monchengladbach
Age: 20
Position: Central Midfield
Swiss box-to-box midfielder Granit Xhaka was quickly snapped up by Borussia Monchengladbach this past summer once it became known that his previous club, FC Basel, were willing to sell.
Physically gifted but also capable of making a defence-splitting pass, Xhaka ticks all the boxes for players in his position.
If 2012 was the year of his emergence, 2013 could be the year of his ascension to being considered a genuine star.
5. Paulo Dybala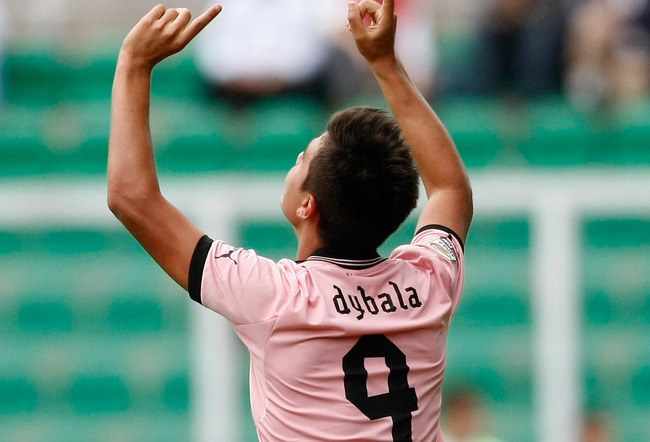 Maurizio Lagana/Getty Images
Club: Palermo
Age: 19
Position: Centre-Forward
A diminutive Argentine forward with genuine pace and bags of skill. Hmmm...ring a bell?
Having made the move from Instituto this year, Paulo Dybala's impressive brace against Sampdoria last weekend truly heralded his arrival in Europe.
Everything about the 19-year-old screams potential superstar—his movement, his vision, his shooting, and yes, even his nationality.
4. Bernard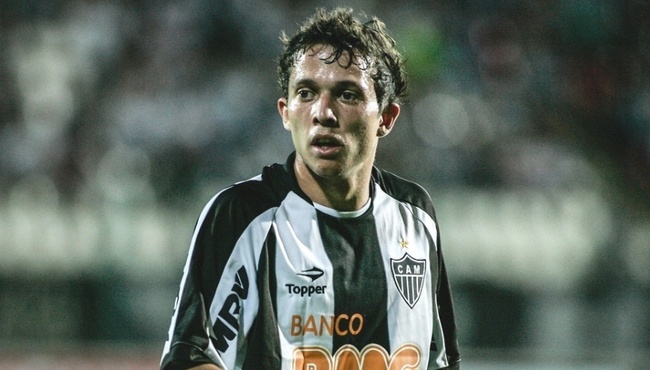 Image via theelastico.com

Club: Atletico Mineiro
Age: 20
Position: Attacking Midfield
Standing at only 5'4", Bernard may not have the physical requirements to cut it in some of Europe's top leagues, but that doesn't mean he isn't poised to become a household name in his native Brazil.
The attacking midfielder is lightening quick, tremendously skillful and nifty. He also has a penchant for the odd spectacular goal.
Just don't call him the next Oscar.
3. Wilfried Zaha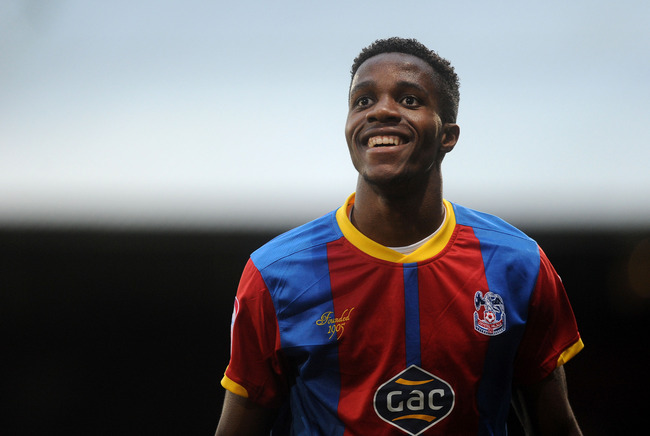 Charlie Crowhurst/Getty Images
Club: Crystal Palace
Age: 20
Position: Winger
Having made his debut for the English national team this month, the time has come for Wilfried Zaha to take the deserving step up to the next level.
The race to his signature will he a hotly contested one this January, and whichever club wins will have a genuine talent on their books for 2013.
A buzzing, tricky winger also capable of playing up front, Zaha is a player who may just live up to the hype.
2. Kevin De Bruyne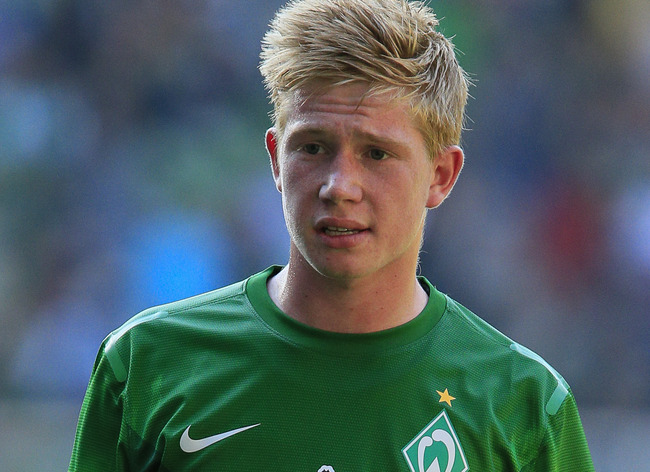 Martin Stoever/Getty Images
Club: Werder Bremen
Age: 21
Position: Attacking Midfield
Kevin De Bruyne has been one of the most impressive youngsters in the Bundesliga this season, having already scored four goals in 12 games for Werder Bremen.
On loan from Chelsea, De Bruyne is yet another talented Belgian making waves across Europe.
If his excellent form continues, the attacking midfielder will most likely have a stunning 2013, whether he stays in Germany or returns to London.
1. Marco Verratti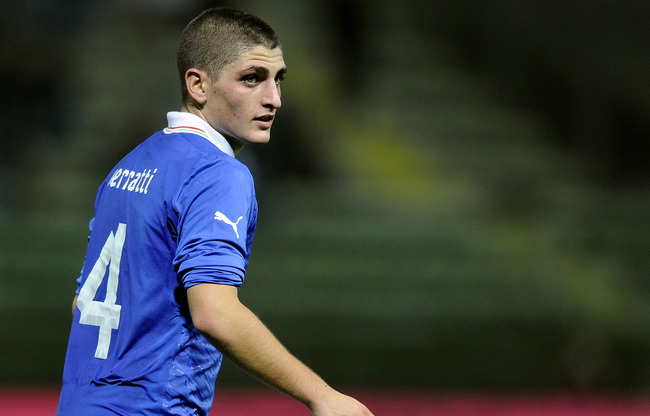 Claudio Villa/Getty Images
Club: Paris Saint-Germain
Age: 20
Position: Central Midfield
For those who have been paying attention, Marco Verratti has been setting both the Champions League and Ligue 1 alight with his form this season.
So why is he on a list of future stars and not current ones?
Simple. With PSG set to go deep in European competition, Verratti will get the chance to strut his stuff on the biggest stage in 2013, and once he does, be prepared to witness the emergence of a true breakout star.
Who else could make waves in 2013? Which of the players on this list impresses you the most?
Follow @MaxTowle
Keep Reading