Ranking the Top 25 National-Team Jerseys in International Soccer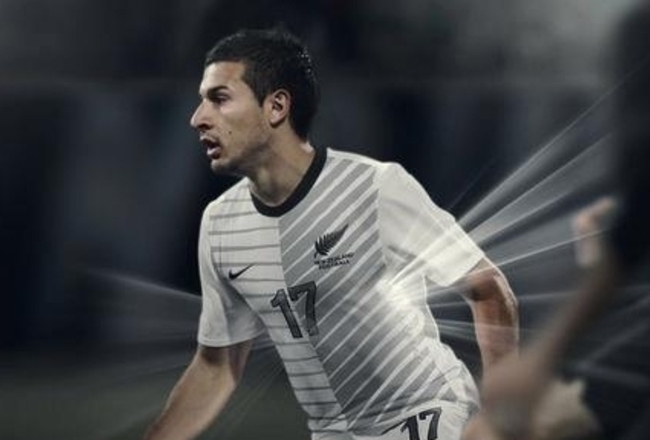 New Zealand Home Kit (footballshirts.com)

Whether you are one of the greatest footballing nations in all of the world, middle of the road or even a whipping post for others, there is one thing that can always set your nation aside when it comes to the world stage.
That one thing is a cool, trendy or pure and simple awesome kit.
Some nations do it better than others and some company designers do it better than others, but without a doubt, these are the best of the best in football kits no matter the size of the nation.
All images via Football Fashion and UK Soccer Shop.
Argentina Away
Argentina has a history of greatness both on the pitch and in their style while in action.
Wales Home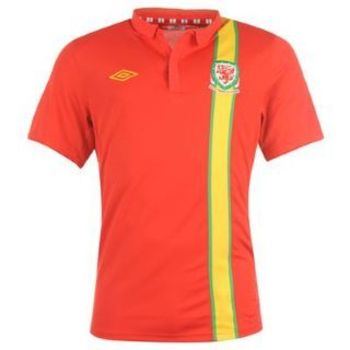 Wales look to make a statement with their new, nearly retro colored home kit.
Ukraine Away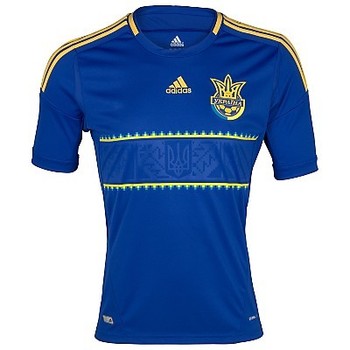 The Ukraine are the first nation on the list that have some ghosted graphics on their kit.
Gabon Home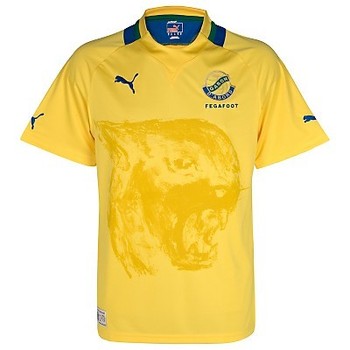 Gabon joins Ukraine with some cool graphics of their own, as they sport a panther on their kit in homage to their national animal.
France Away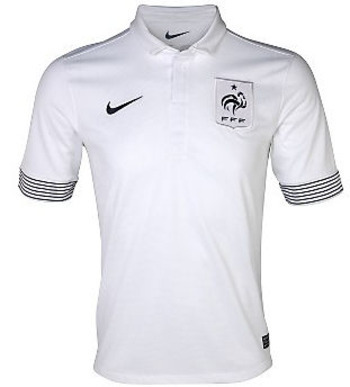 France goes old school with striped sleeve ends on their newest away kit.
Algeria Home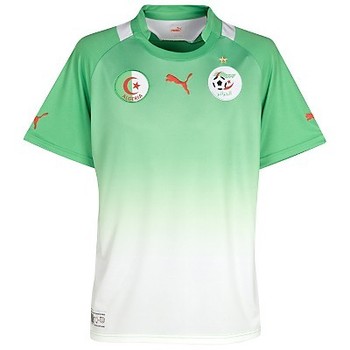 Algeria sports a great white green fade in the home kit for the 2012 African Nations Cup.
Belgium Home/Away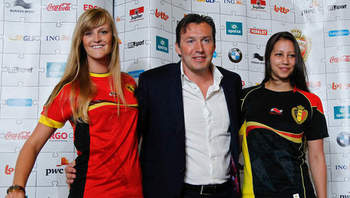 Belgium has not made any major changes to their kits, but they have a classic red, black and yellow feel in representation of the national flag and colors.
Ghana Away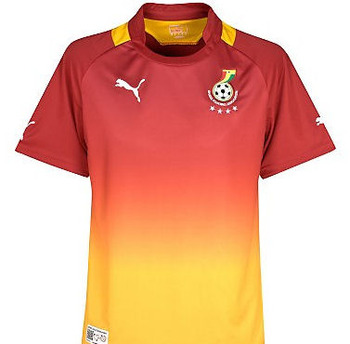 Ghana is another African nation to have a great fade in their away kit. It almost mimics the coloring of an African sunrise.
Poland Home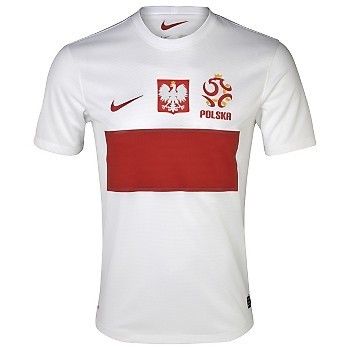 Poland's multiple logos matched with their solid red strip make for an intimidating kit for any away team to face.
Senegal Home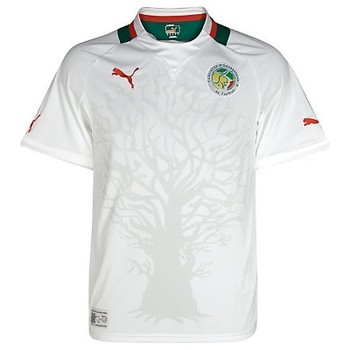 Senegal has a great embossed representation of their national tree, the Baobab, on their new home kit.
Scotland Home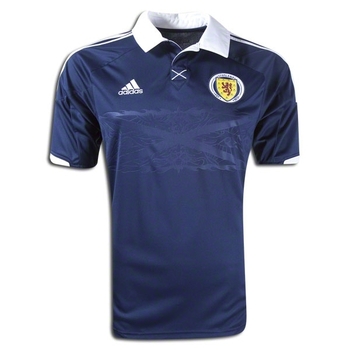 The ghost image of the Scottish national flag on the chest of their home kit is a great touch to give their dark navy some more class.
Portugal Away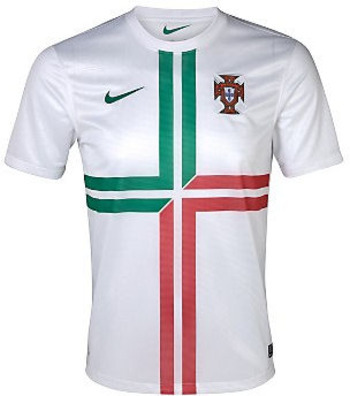 Portugal always has a great kit and their national cross emblazoned across the front of their uniform in their national colors is a design worthy of their history.
Northern Ireland Away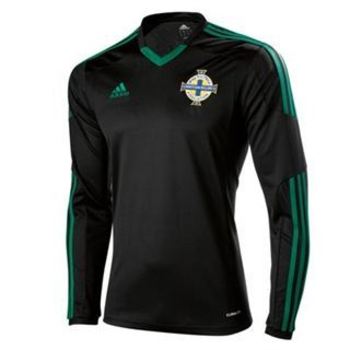 Northern Ireland went with the "we are a small country, but can still look great" approach to their new all black and green away kit.
Slovenia Away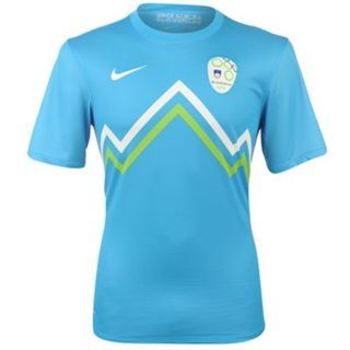 Another great small nation kit is that of Slovenia with bright colors and Nike's always classy design.
Greece Home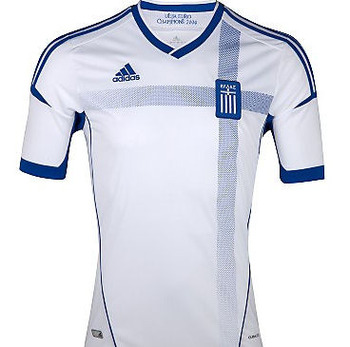 Greece may have an economic crisis still on their hands, but their national team wears have not suffered.
Cameroon Home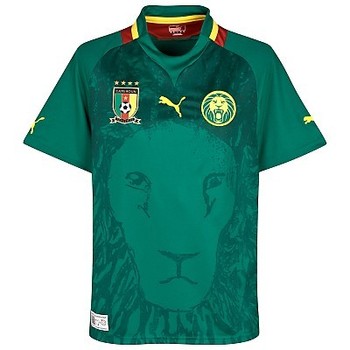 Cameroon hopes to build some extra intimidation with some extra national pride into their style with the great lion head graphic on their new home kit.
Spain Away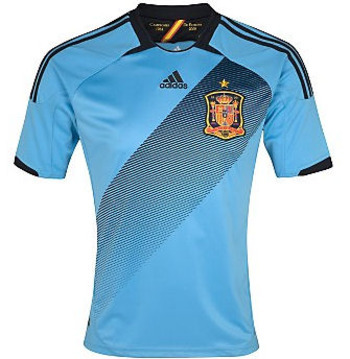 Spain went with a great sky blue for their away kits this year and have been tearing it up since they pulled them into their mix.
Ivory Coast Home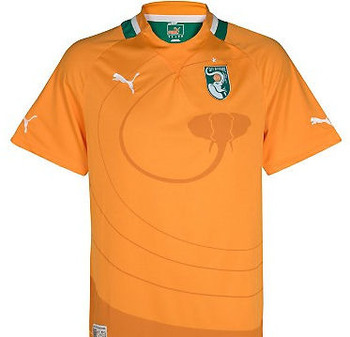 The Ivory Coast is yet another great African country to have had a full Puma redesign to their home kit.
Austria Away
Simple, classy and uncluttered. All that Austria needs to make their new away kits look great.
China Home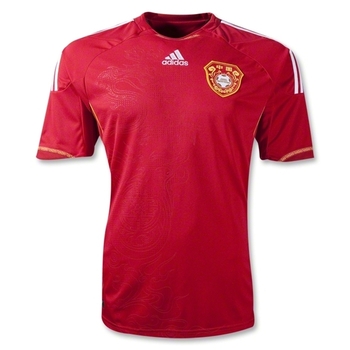 China's kit at first may look plain, but if you look closely, you can see a great dragon graphic across the right shoulder through the chest.
Australia Away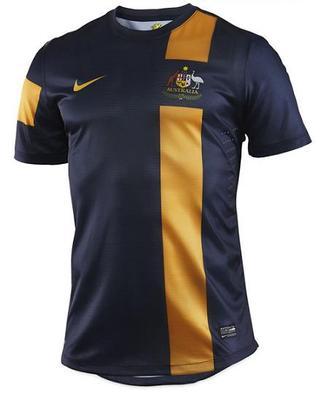 Australia took two of their national colors to the extreme with a dark navy and gold kit that makes the Socceroos look even better than before.
Brazil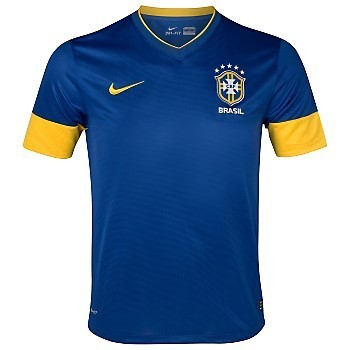 Brazil's throw back kit is pure class and its a fitting representation of the nation's long history of footballing greatness.
Holland Away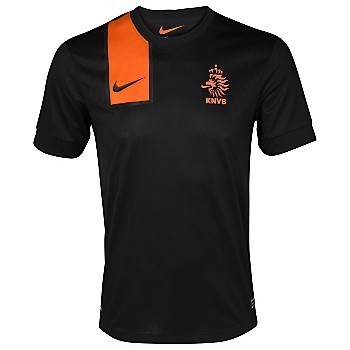 The Clockwork Orange, as always, have a great away kit and the all black with their Dutch Lion logo is a great touch.
Uruguay Away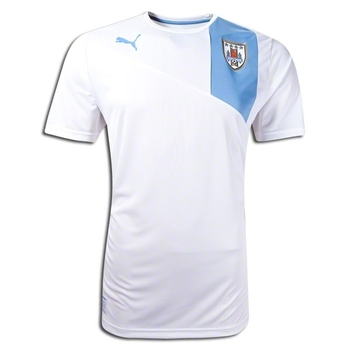 One of the world's smallest footballing nations, Uruguay is also one of the most well respected and historically legendary in the sport. Their new away kits are a simple style that is ready for anything and exudes confidence.
New Zealand Away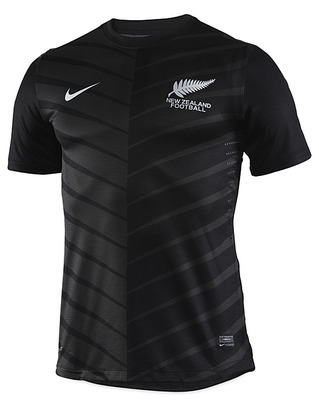 No wonder Australia went for a full redesign. Look at the awesomeness they have to compete with in their neighboring New Zealand's black and silver away kit. Greatest new kit this season.
Keep Reading